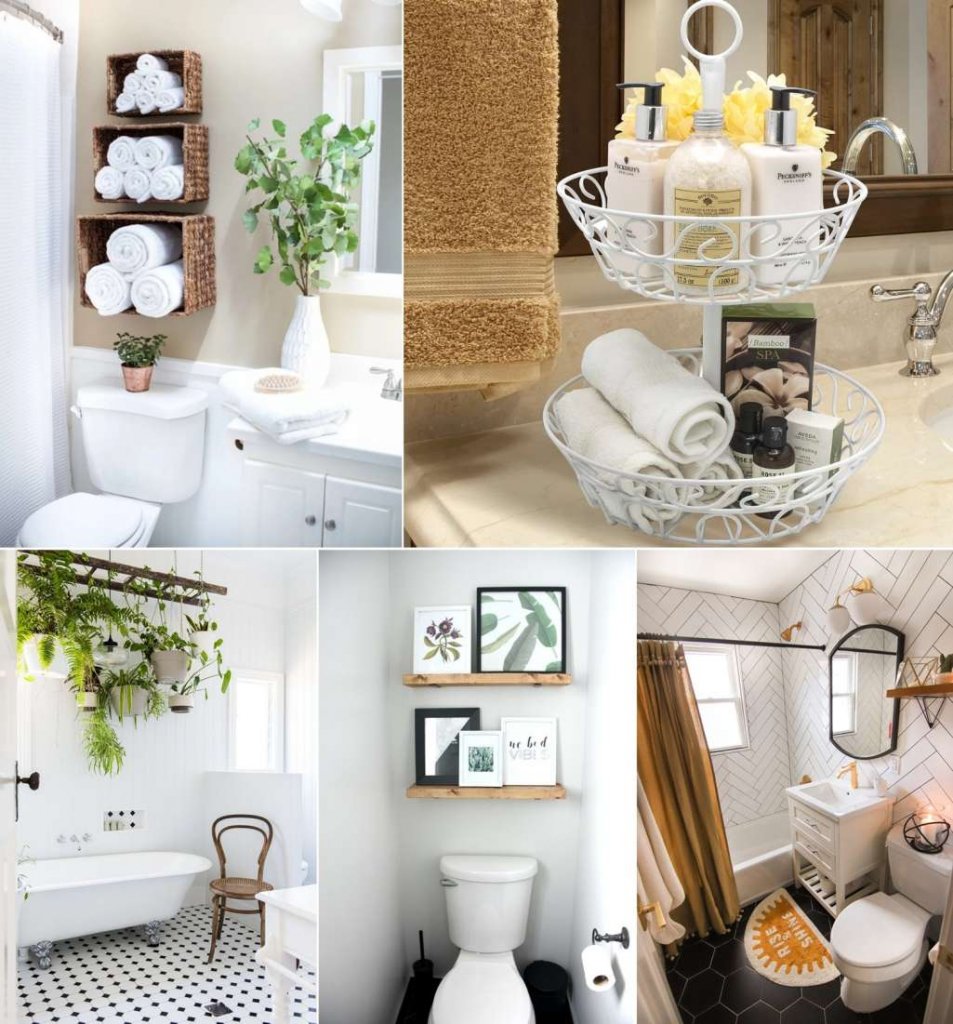 Are you designing your guest bathroom and in need of some ideas? If yes then you will be glad to know, we have got some wonderful ideas. Take a look.
1. Decorate with Geometric Accents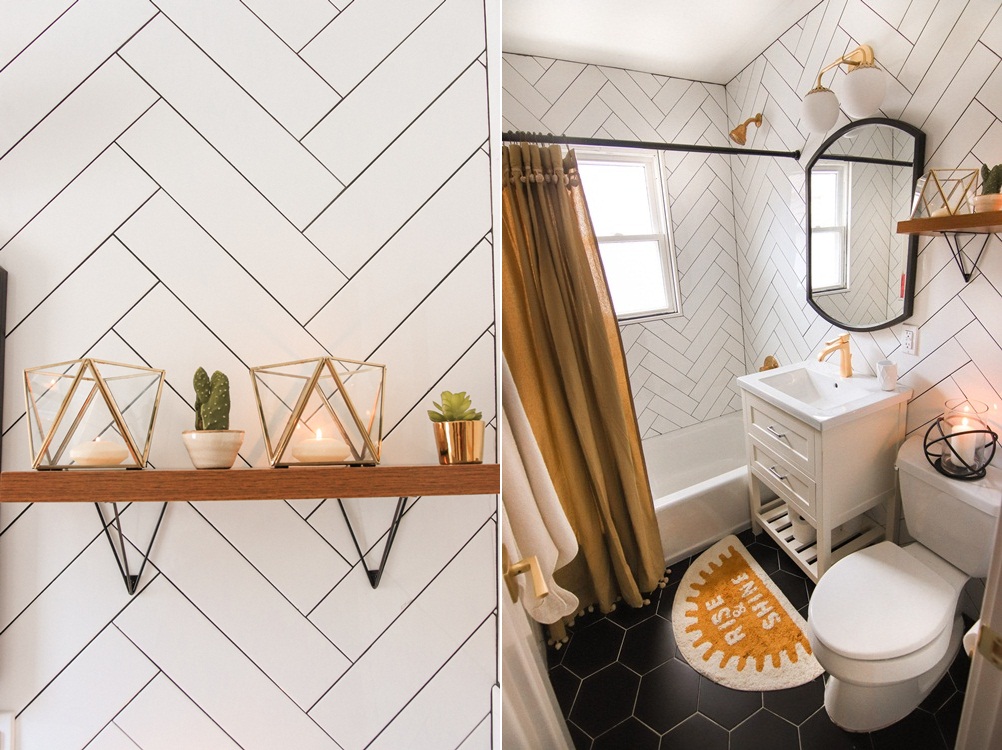 You can include geometry with tiles on the walls and the floor. You can also put accessories with geometric designs.
2. Install Floating Shelves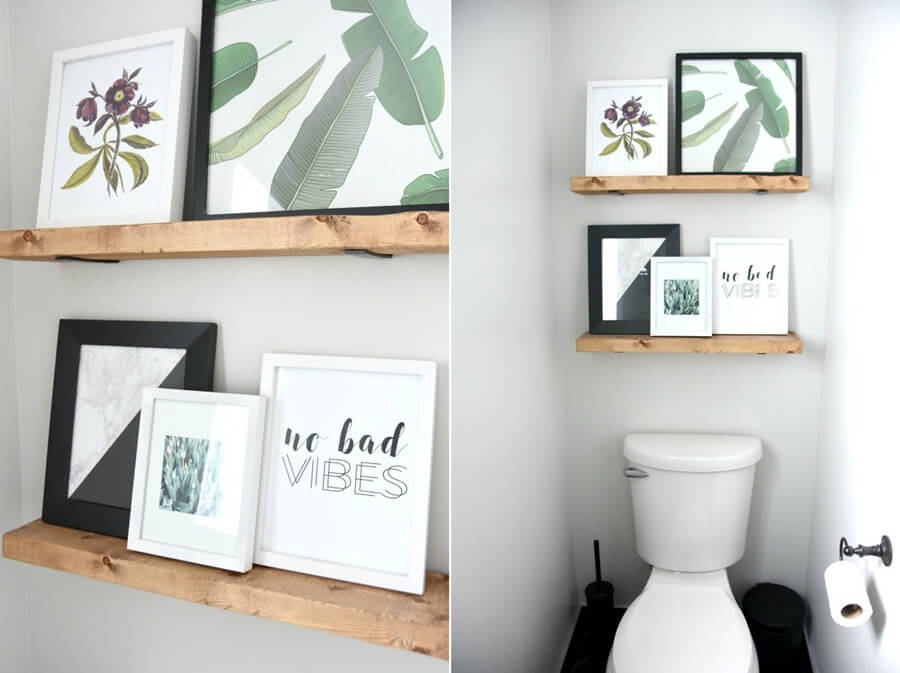 Floating shelves are versatile. You can put picture frames on them. Or think of using them as storage options. Whatever floats your boat.
3. Fix Wicker Baskets on a Wall to Use as Shelves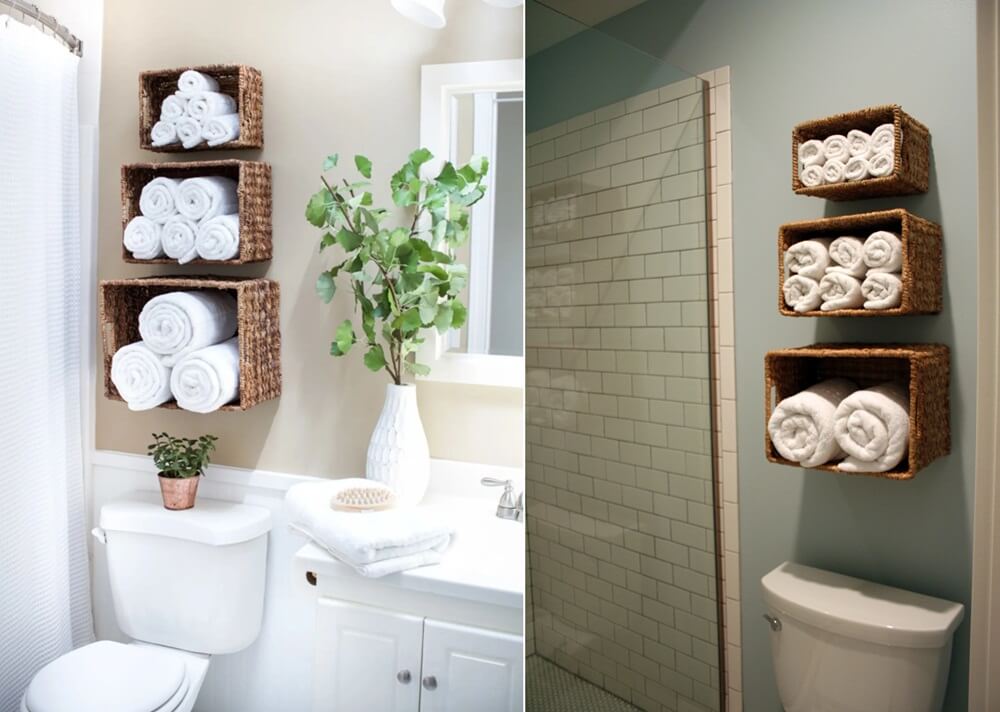 4. Why Not Make an Indoor Hanging Garden?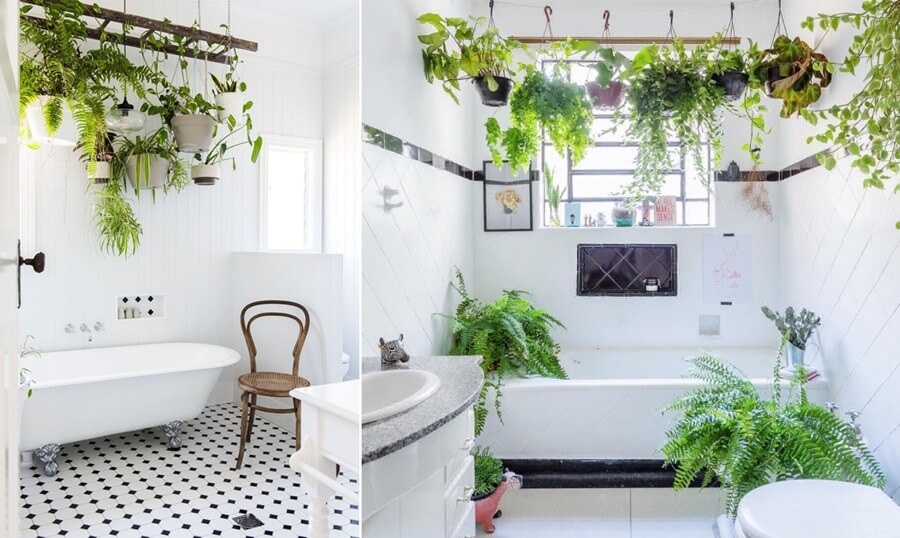 You can add plants inside your guest bathroom too. Just make sure to take good care of them and let them receive sunlight from time to time by taking them out.
5. Put All The Toiletries and Other Essentials in a Tiered Tray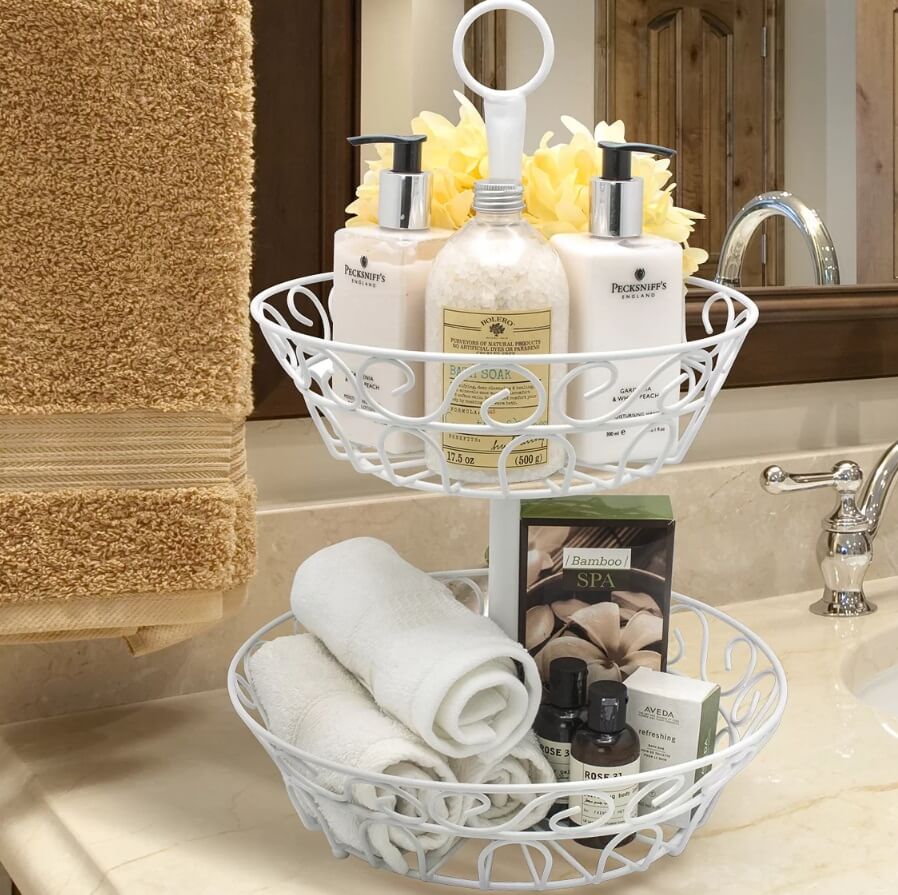 This will make sure your guests feel at home and don't have to ask for anything they might need.
6. Cozy Up with a Rug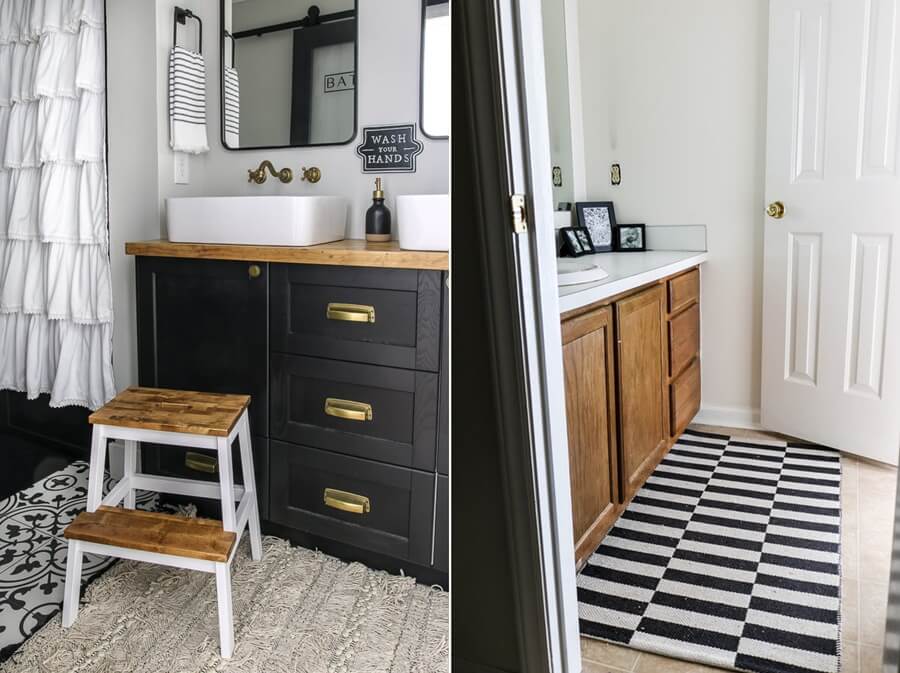 A rug might seem like a small detail but it does make a difference.
7. Change The Lighting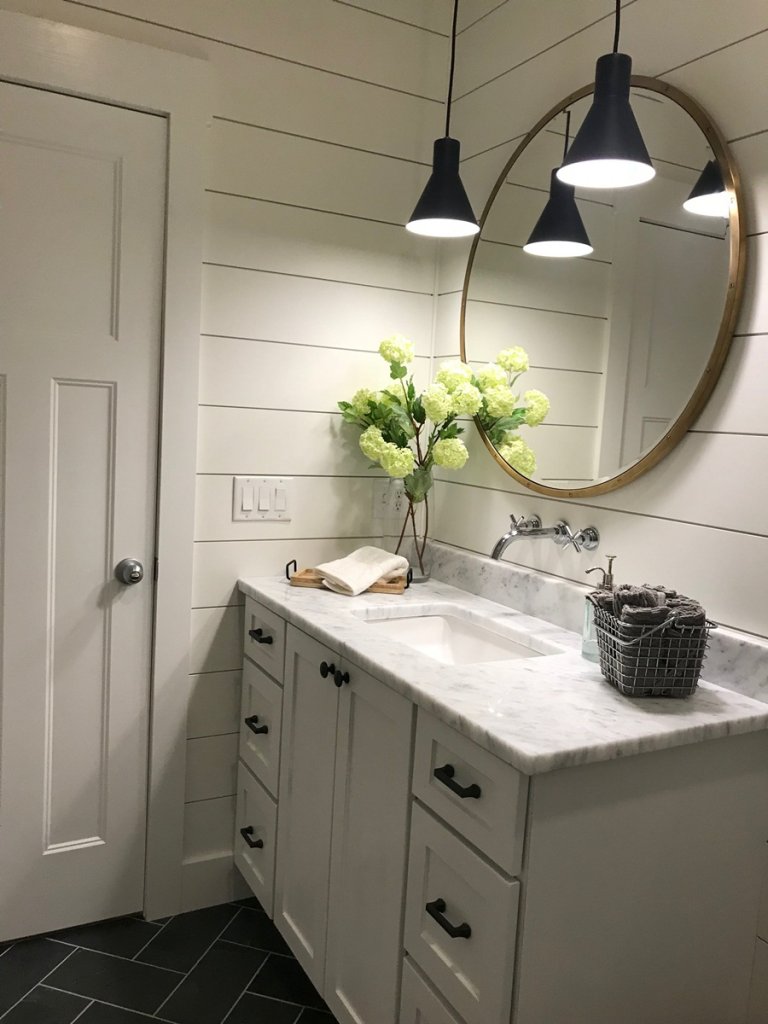 The easiest way to improve lighting is by hanging pendant lights above the vanity.
8. Re-purpose an Old Table or a Dresser into a Vanity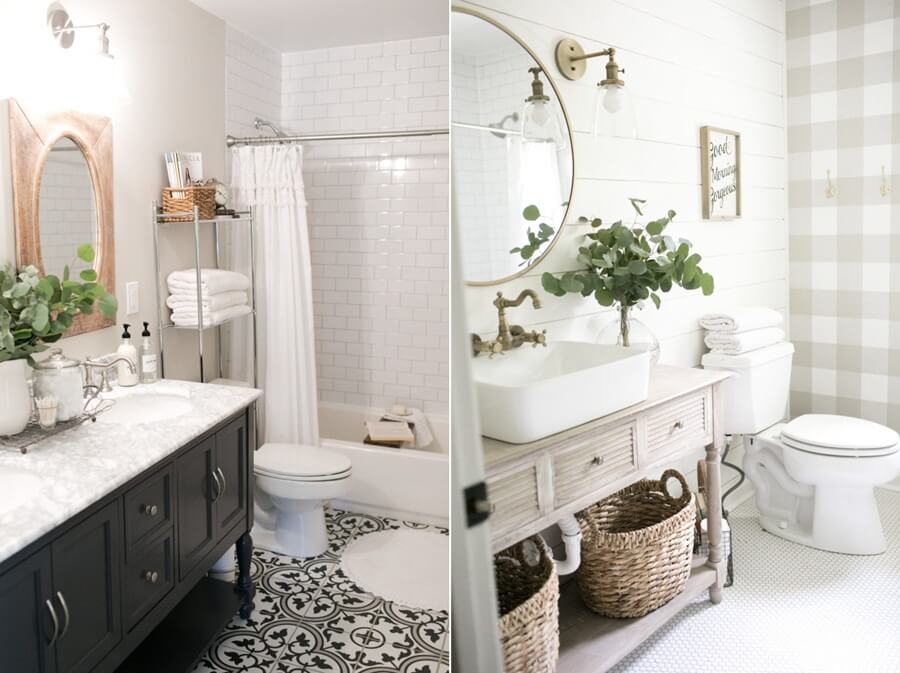 You can still bring a modern touch to old furniture with a new countertop.
9. Install a Minimalist Vanity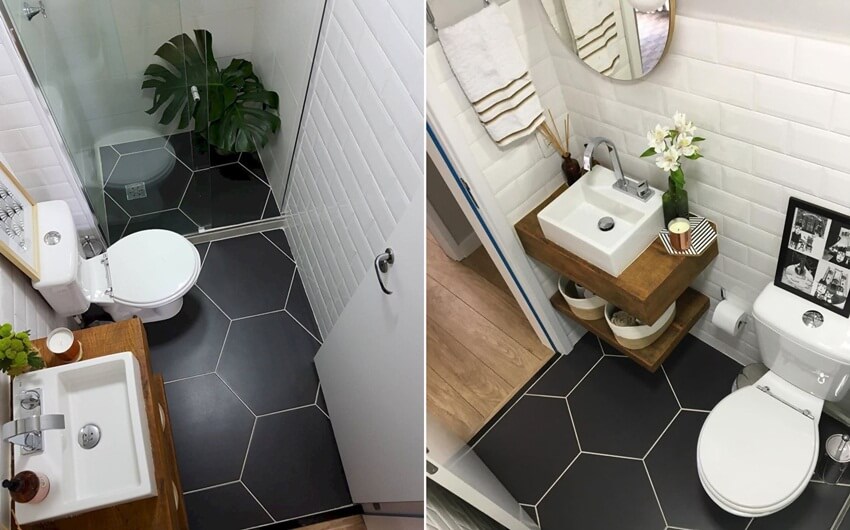 You can choose a minimalist yet a functional design that can suit a guest bathroom which is usually smaller in size compared to the master bathroom.
10. Give a Makeover to The Wall with Wainscoting and Wallpaper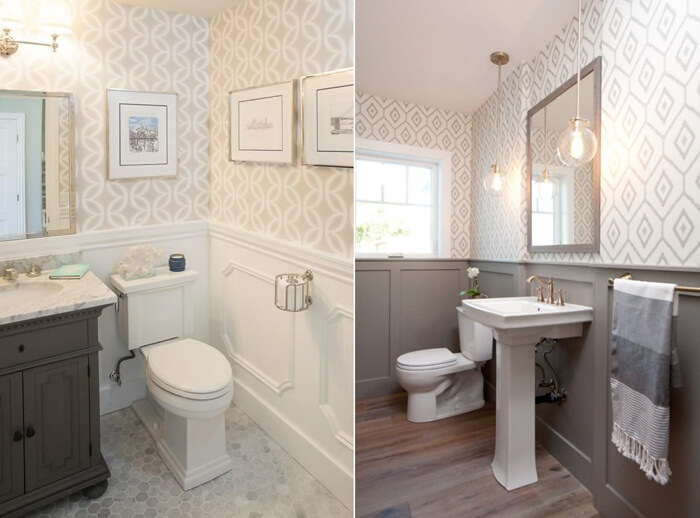 The combination of wainscoting and wallpaper looks elegant.