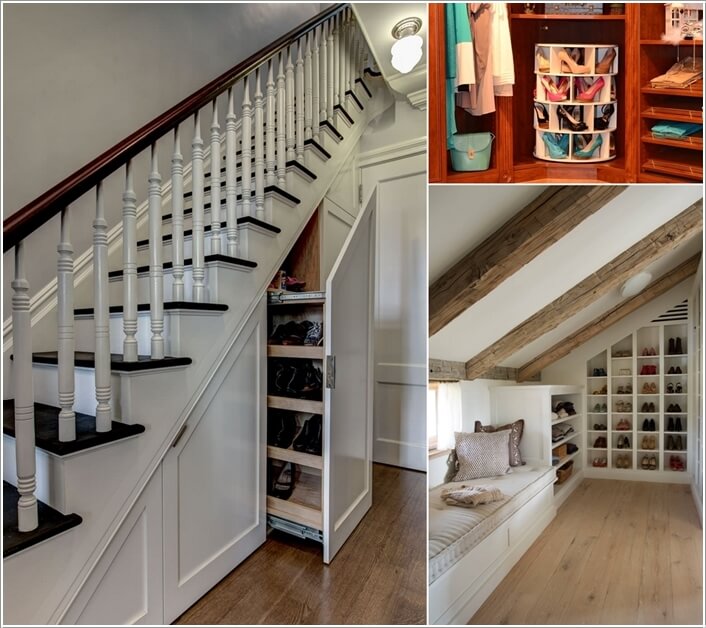 If you have a penchant for collecting shoes and now your shoe collection needs a proper storage space then you can invest in a shoe rack. Now the question arrives of where to put the shoe rack? Well, look around your home and you will surely find some space. To make your search easier we have collected some ideas for places where you can install a shoe rack. Take a look:
1. Claim The Space Available Under The Stairway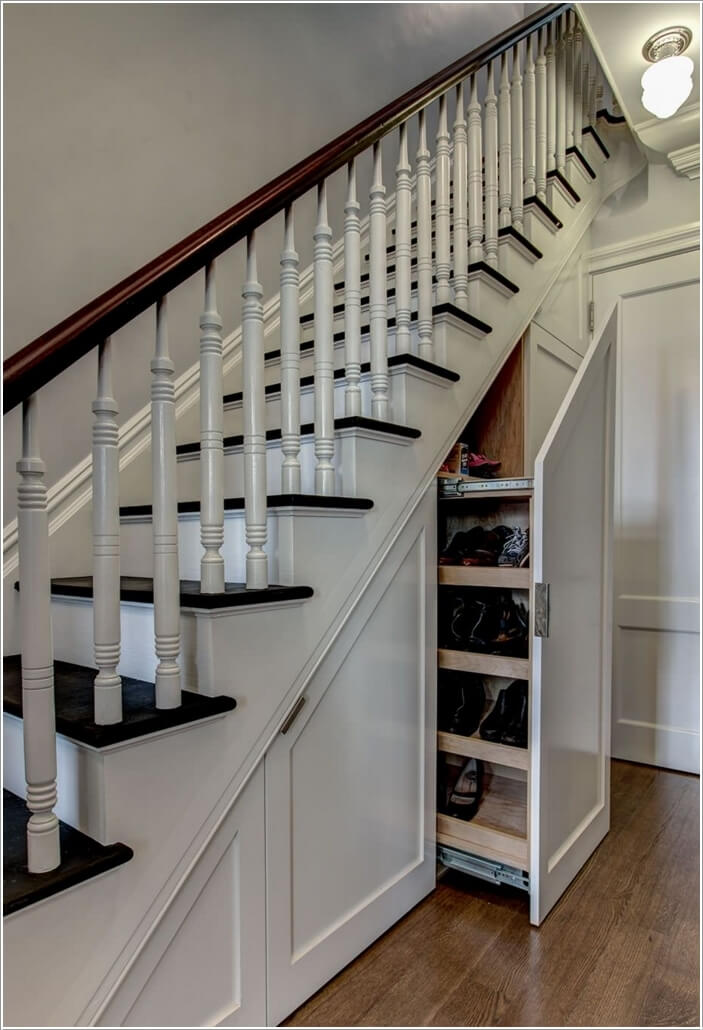 Image via: houzz
2. Install a Rack with Cabinet Doors Inside a Knee Wall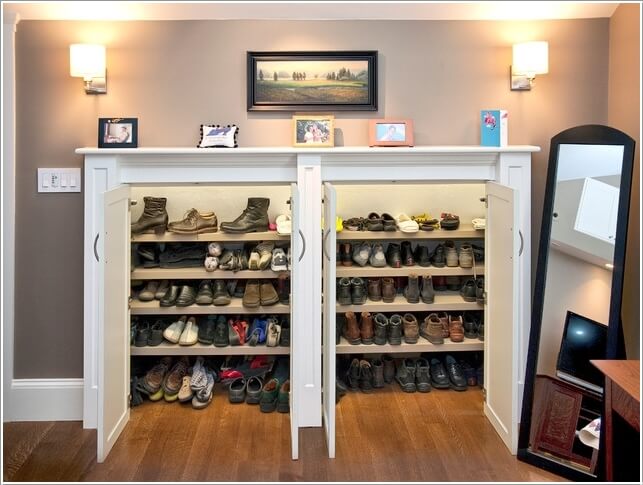 Image via: houzz
3. Outfit Any Empty Closet or Cabinet with Pull Out Trays and Label Them with Shoe Owner Names


Image via: houzz
4. Why Not Hack The Living Room Wall By Installing a Storage Unit So That Your Shoe Storage Becomes a Decor Too?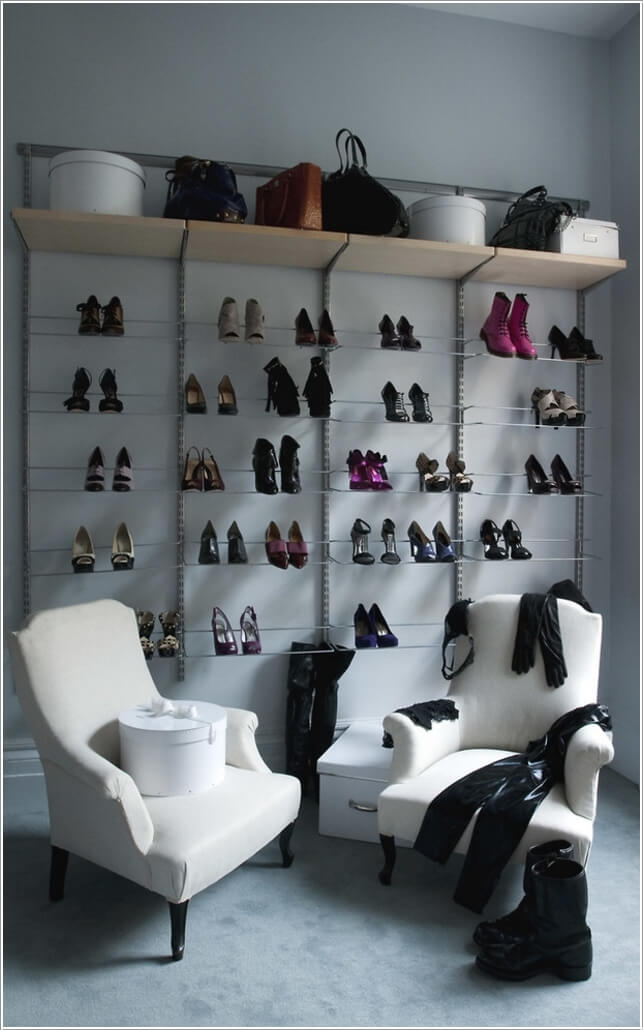 Image via: houzz
5. Put a Narrow Cabinet Outfitted with a Shoe Rack in The Hallway So that It Double Duties as a Console Table As Well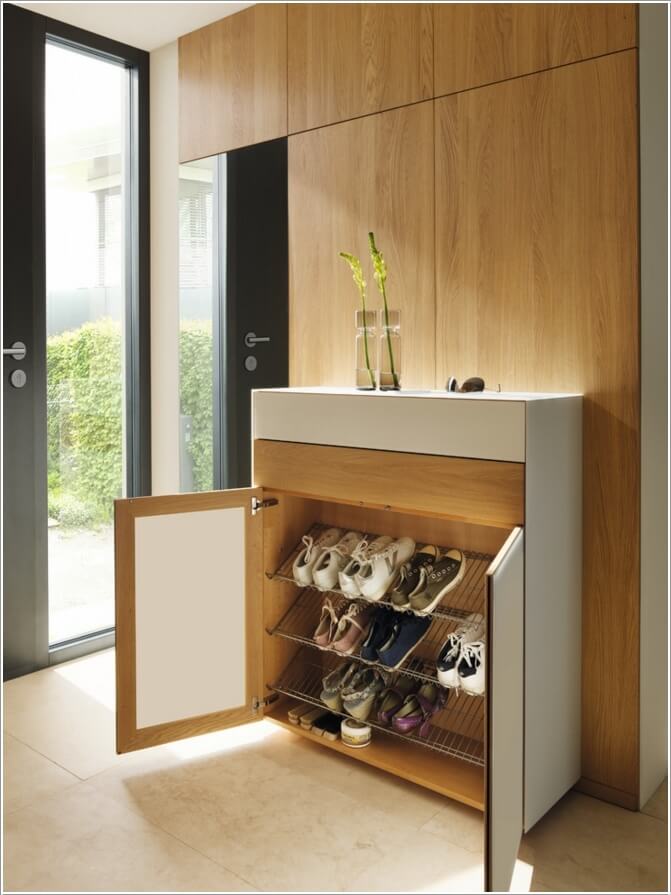 Image via: houzz
6. Put a Lazy Susan Shoe Case Inside Any Small Space Available in Your Closet


Image via: houzz
7. Instead of Putting a Bench, Place a Shoe Rack Next to the Front Entrance Door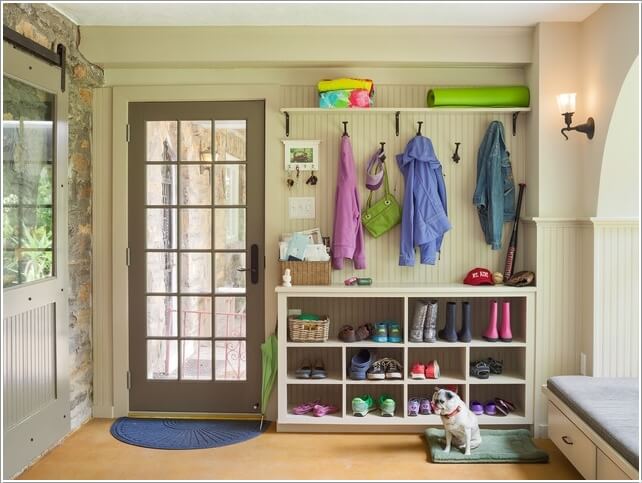 Image via: houzz
8. Install a Stylish Shoe Rack Inside Your Bathroom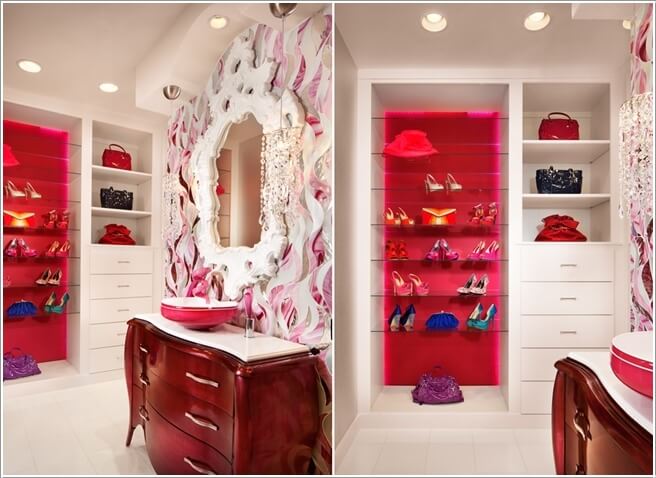 Image via: houzz
9. Create a Small Chunk of Space Inside Your Bedroom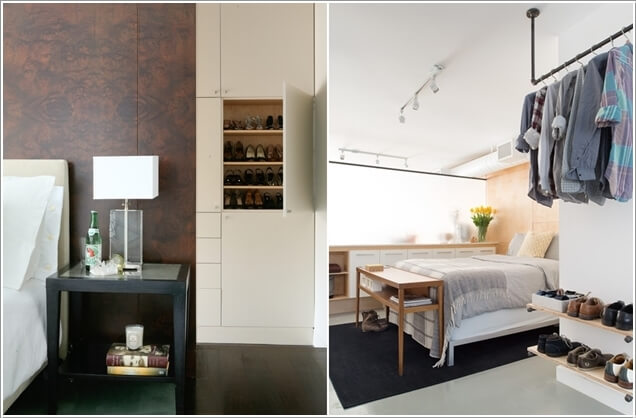 Image via: houzz , houzz
10. Your Attic Can be a Great Space for Installing a Shoe Storage System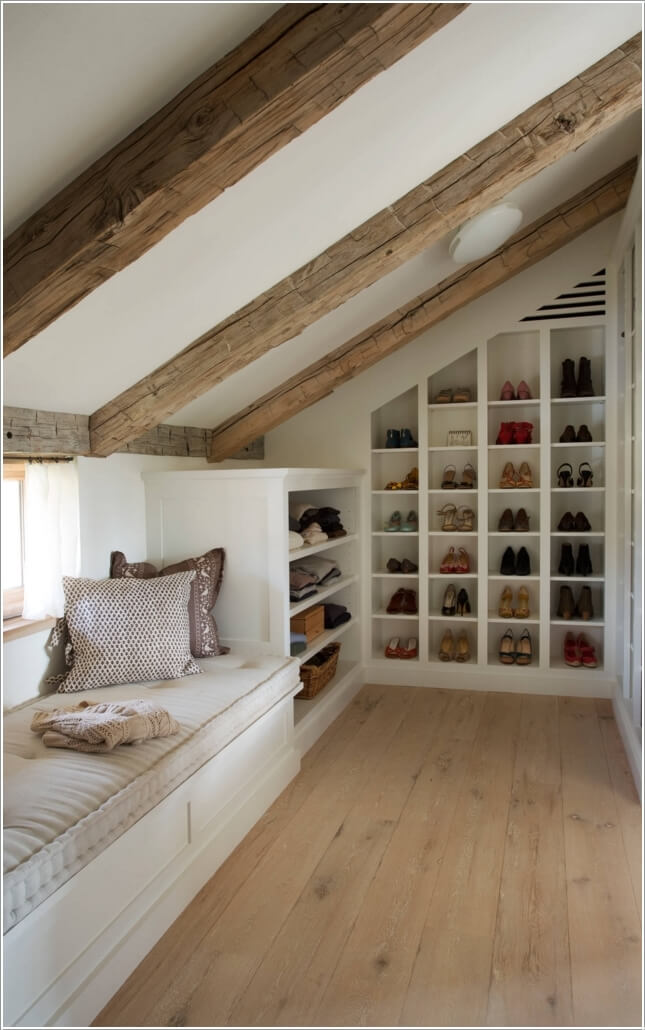 Image via: houzz