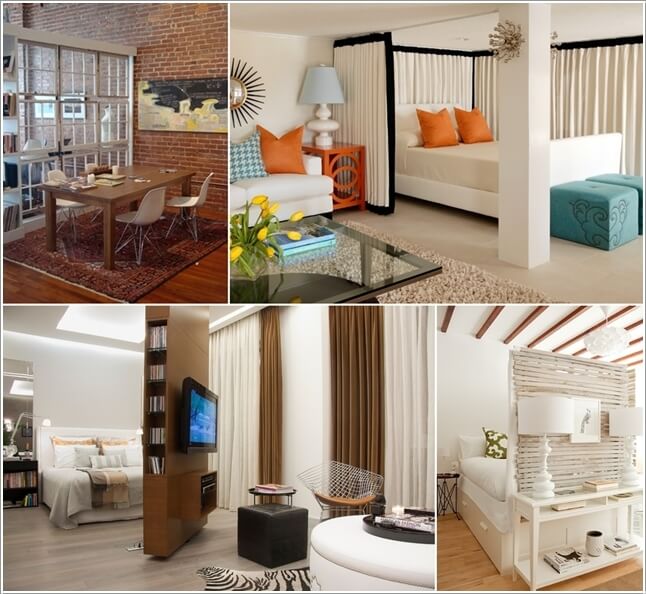 In a studio apartment where there aren't many walls to mark the boundaries of rooms it becomes a must to invest in a room divider. We have discovered some cool room divider ideas. From contemporary options such as sliding doors from companies such as Oakwood Doors to DIY solutions like a pallet screen, there are many interesting inspirations. So, take a look: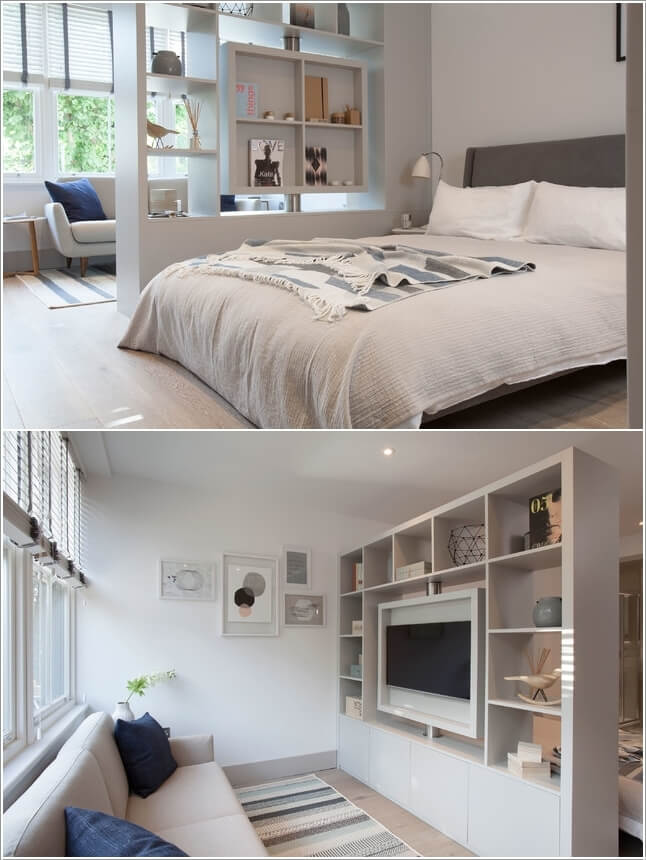 In a studio apartment while dividing your space you can make the room divider function as a second thing too like this room divider also serves as a shelving unit and a wall for TV.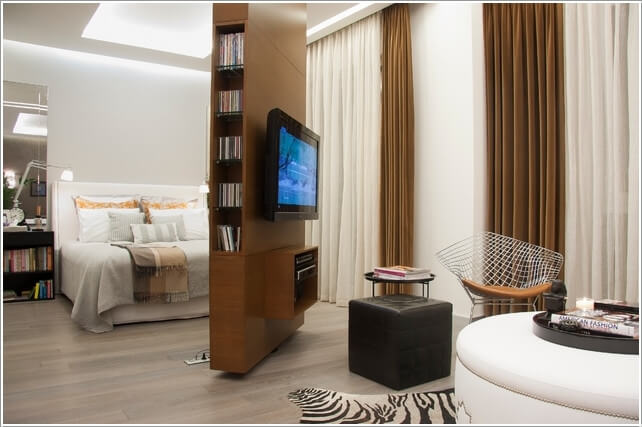 If you are a fan of ultra modern stuff and even in the small area of your studio apartment you won't settle for ordinary then you can opt for a room divider like this one that not only serves as a TV unit and a bookcase, but it can be easily revolved so that the TV screen can be viewed in different rooms whenever required.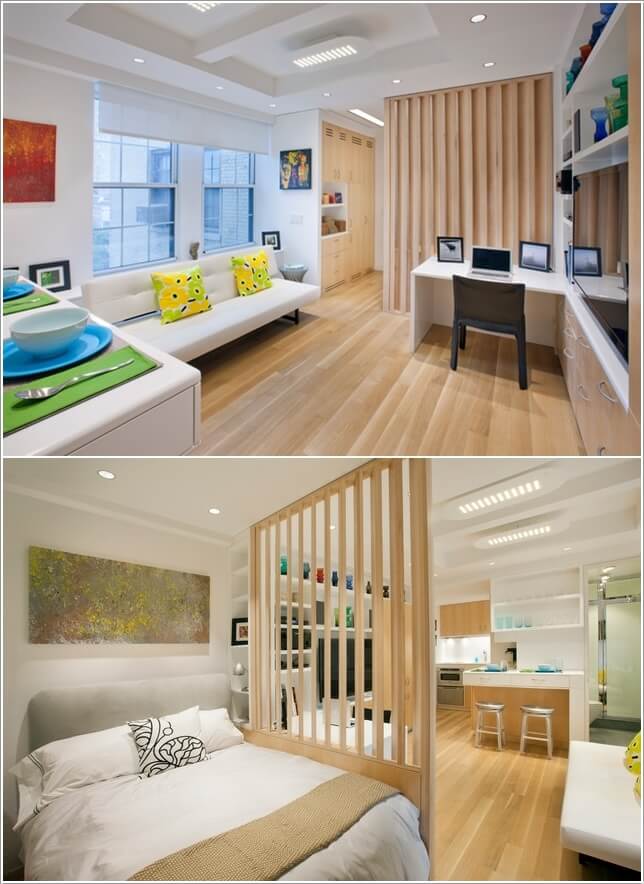 For a touch of elegance in a micro apartment you can go for a wood screen that will not only divide the space but will also serve as a decorative accent in your apartment.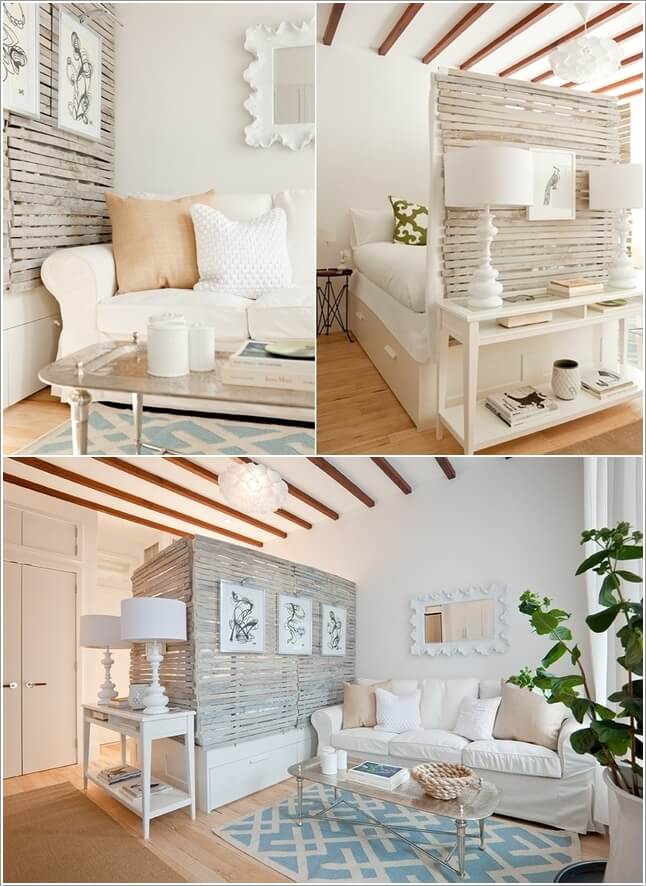 If you can't go for something that costs you a few extra bucks then there is always a choice of recycled materials. Pallets are used extensively in interior design these days and you can easily build a dividing screen for your apartment too out of pallets.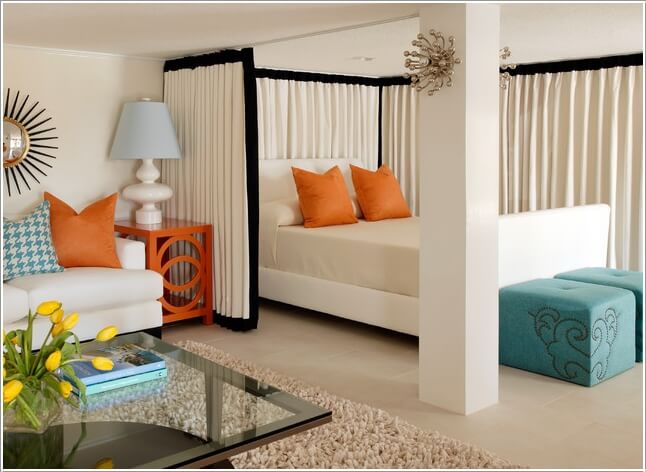 Another cost effective and a quick solution for diving a studio apartment is curtains. They are easy to install and fabric is low in cost compared to other solutions.
If you want your room divider not to be too much opaque and blocking the whole view from one room to the other then framed clear glass is the kind of room divider you should go for.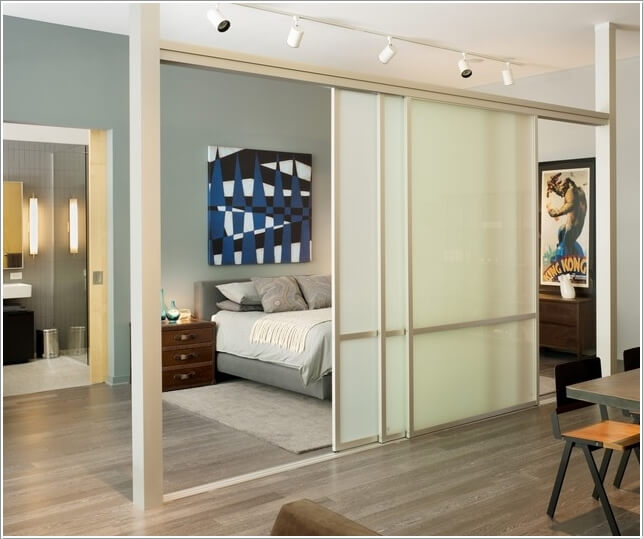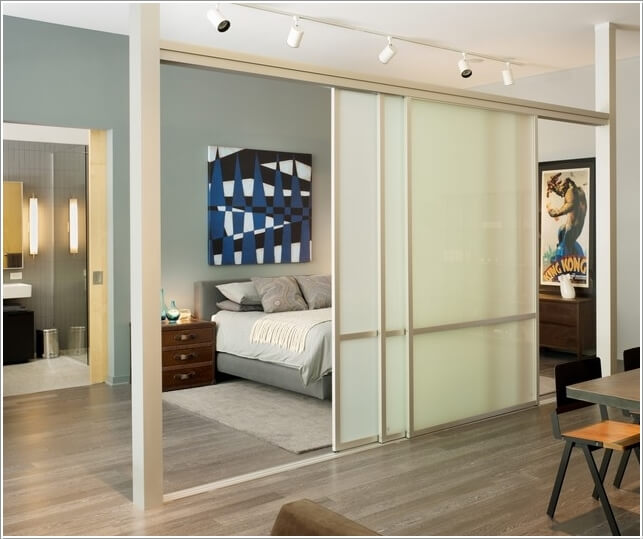 Sliding frosted glass doors are also good as you can move them easily and can divide different parts of your room while still allowing some of the view of the other rooms.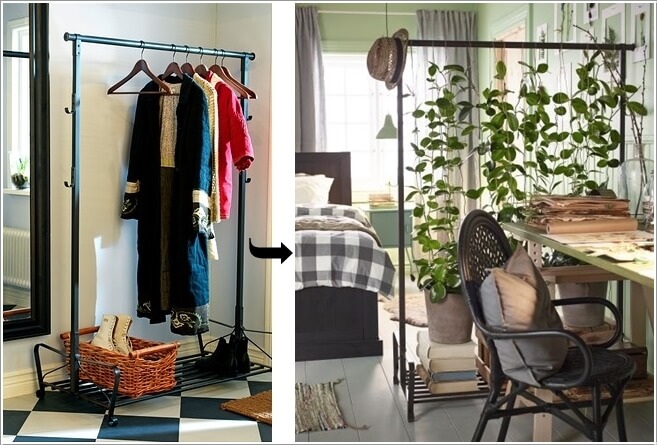 You can also create an alive room divider by rethinking a clothing rack as a trellis for climbing plants.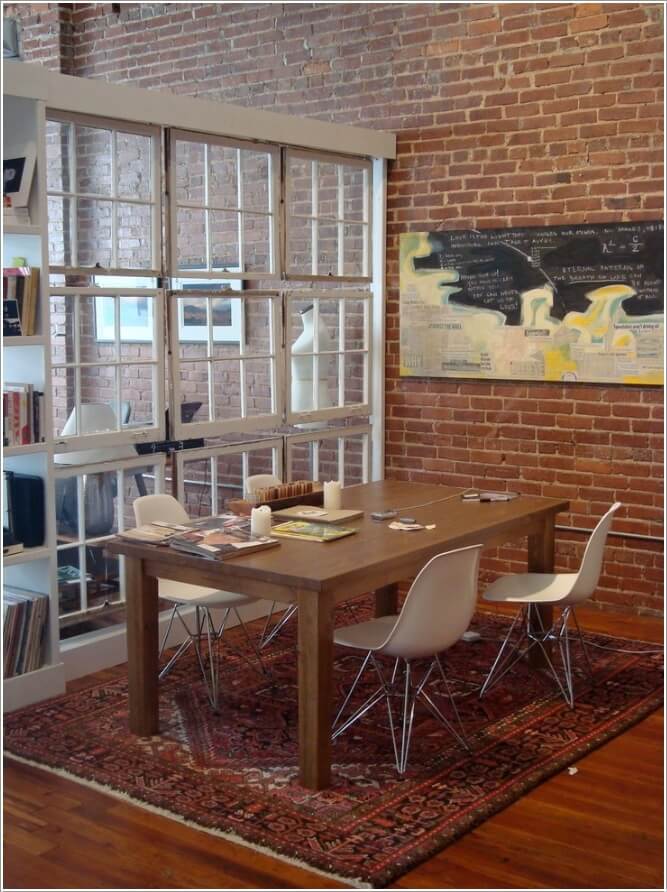 Reclaimed window frames also look cool and something different when combined in the form of a room divider.
Bring charm to your apartment with a wood lattice screen that will divide as well as introduce pattern to your apartment's interior.