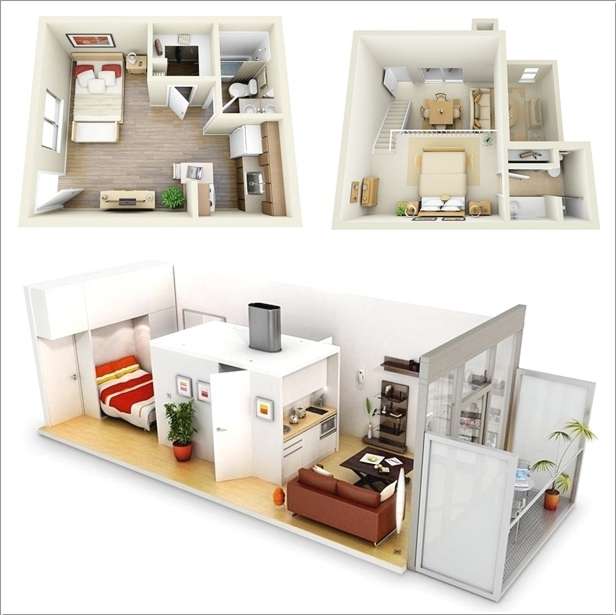 A small space doesn't have to be boring if it is designed in a smart way. So if you are also about to get a one bedroom apartment designed take a look at these fabulous 3d floor plans:
1. A Floor Plan with an Open Plan Kitchen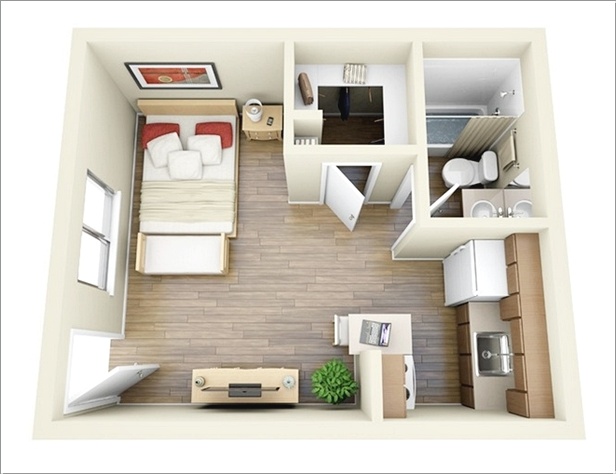 Image via: home designing
2. An Apartment with Kitchen and Bathroom in a Cubicle Dividing Living and Sleeping Areas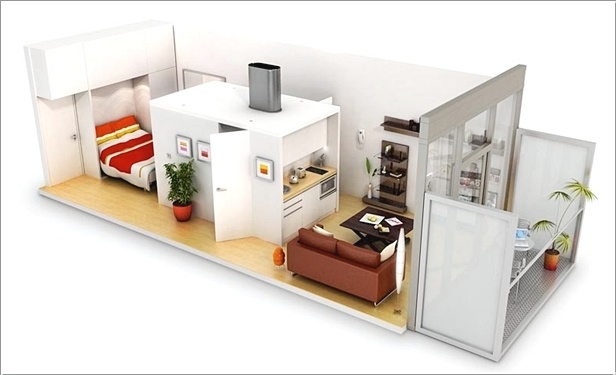 Image via: multihousingnews
3. One Bedroom Long Apartment with Private Sleeping Area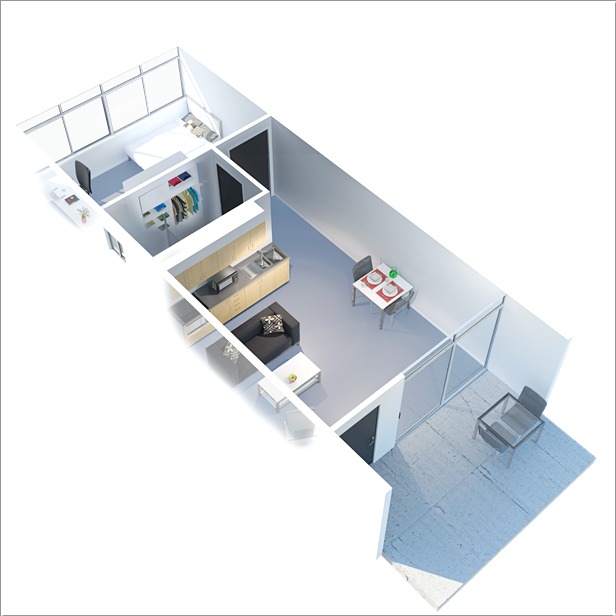 Image via: griffithuv
4. A Single Bedroom Apartment Perfect for Students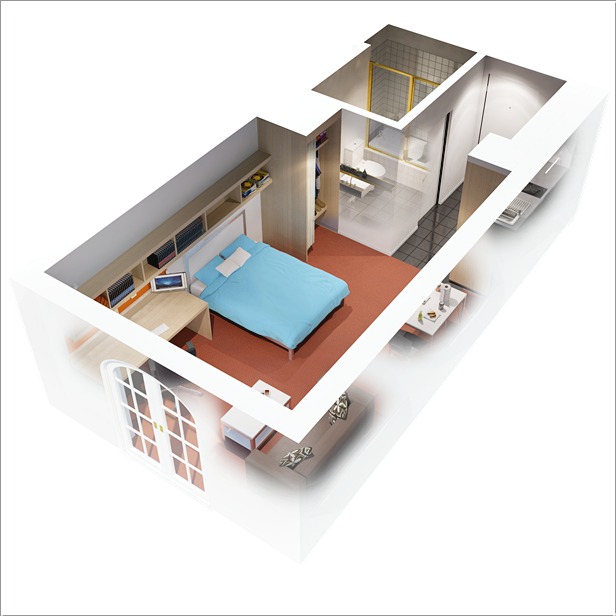 Image via: Image via: rmitvillage
5. A 3d Plan with a Partitioned Sleeping Area and Workspace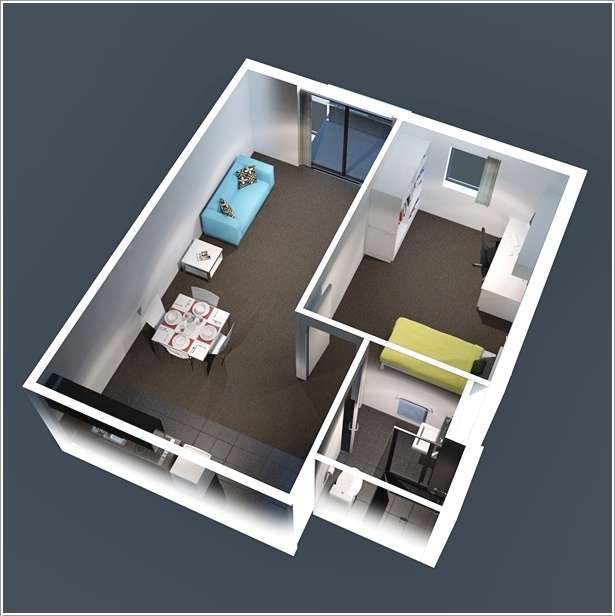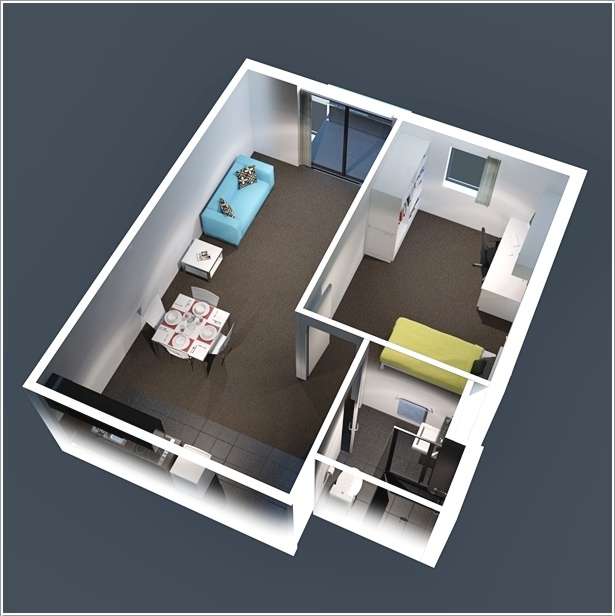 Image via: sydneyuv
6. A Cool Apartment with Lofted Bed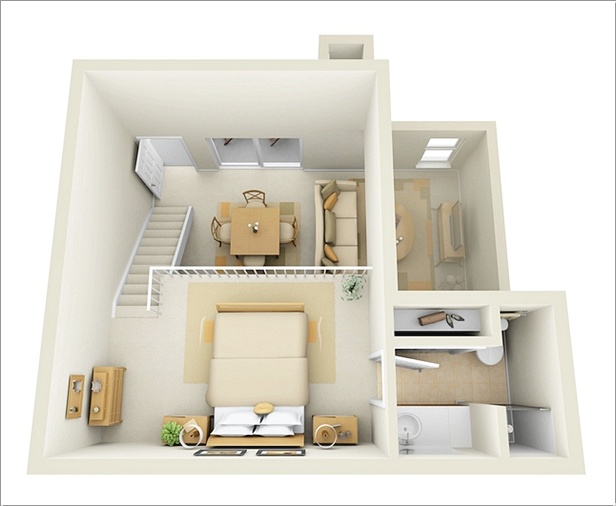 Image via: lakeinthewoodsapts
7. A Plan with Sleeping Space, Living Area, Bathroom and Kitchen at Four Corners.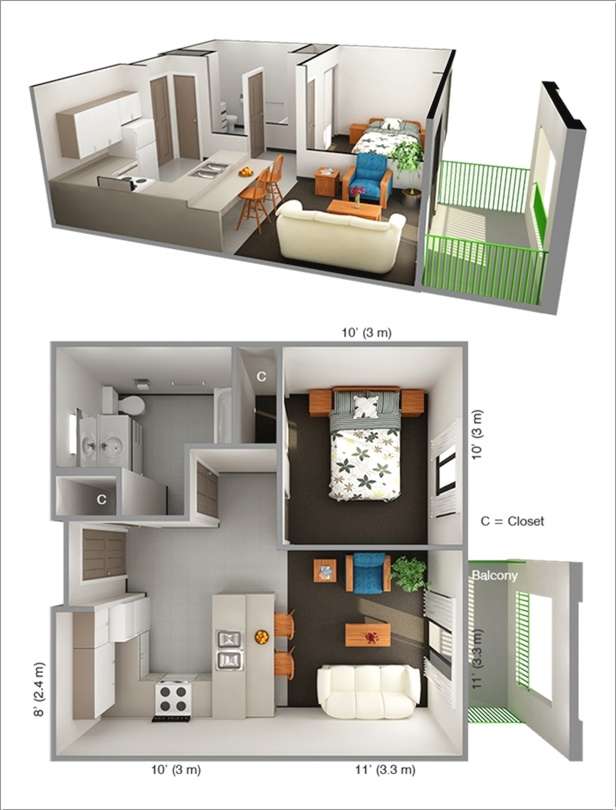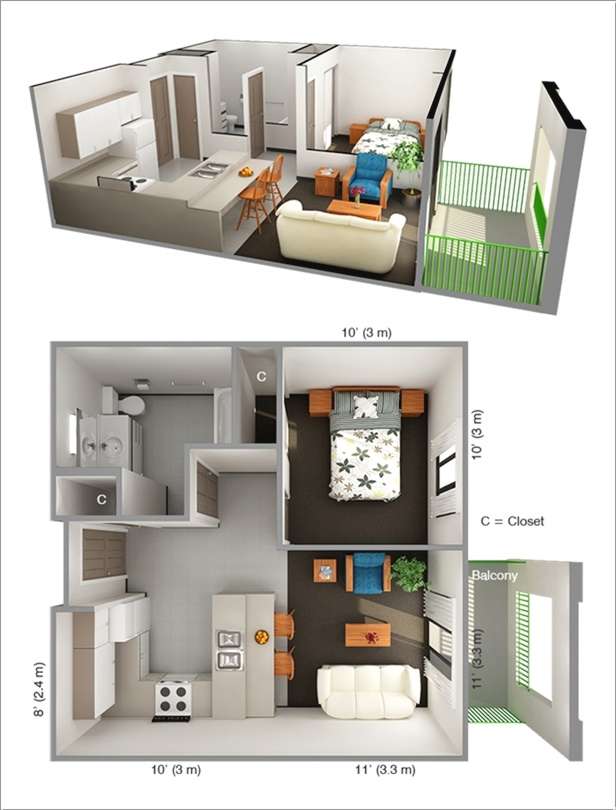 Image via: housing colostate
8. An Apartment with Space for Everything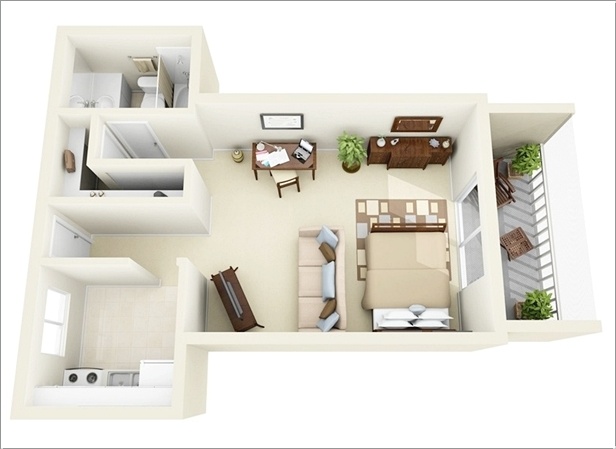 Image via: home designing
9. A Shipping Container Floor Plan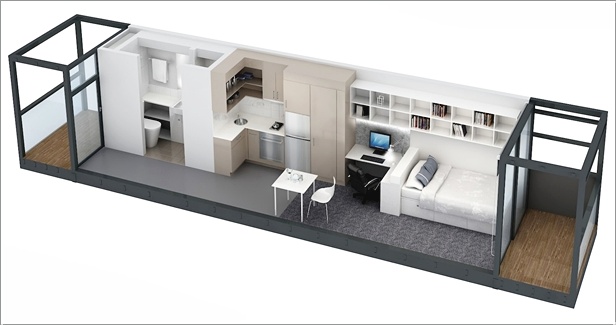 Image via: home designing
10. A Floor Plan Perfect for a Bachelor Apartment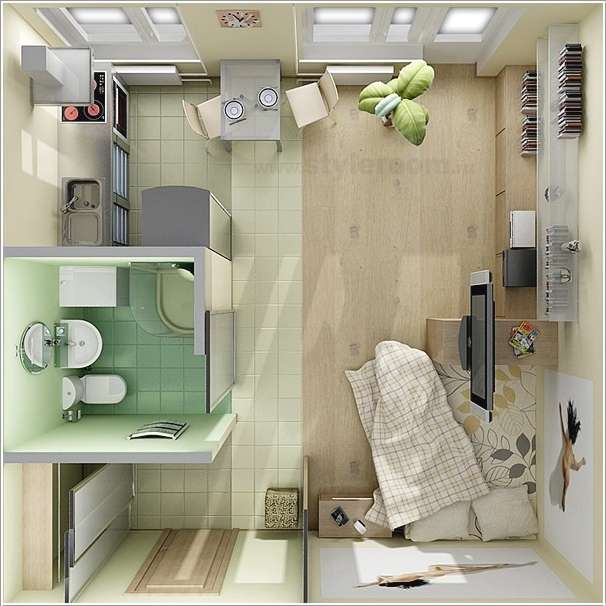 Image via: home designing