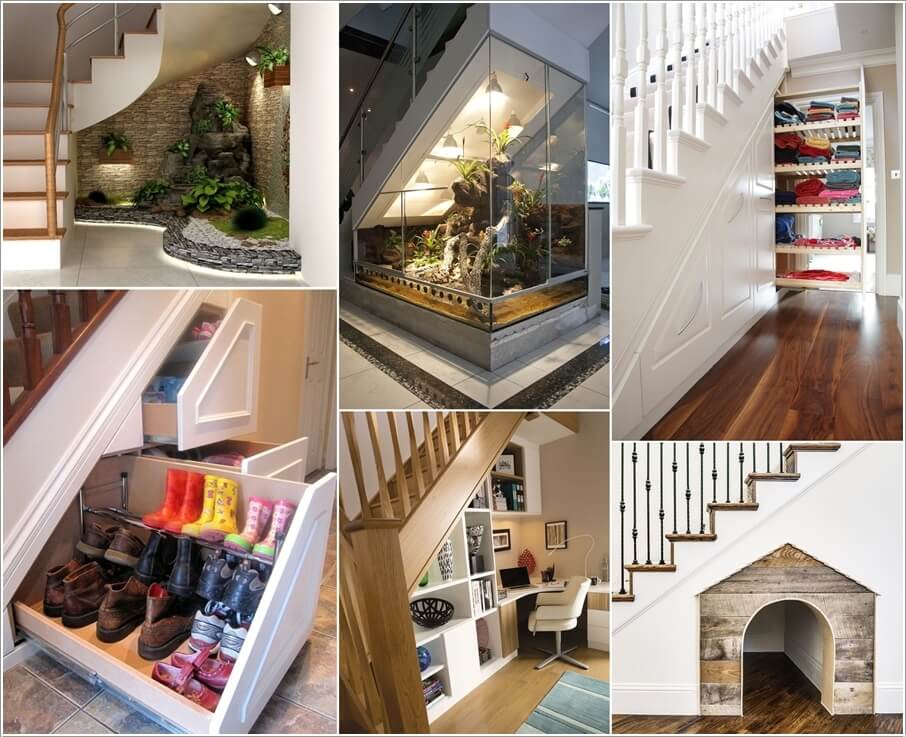 Either you need a place where your four legged family member can snooze or a space to stash the groceries, there is an area in your home that you might have overlooked. The space under the stairs can be brought to use for so many purposes either decorative or organization. In most homes this space is left unused, resulting in lack of storage sometimes. You can even make your home look pleasant with an indoor garden or an aquarium under the stairs. The ideas are endless. So, we thought of collecting you some ideas that you can steal for your home:
1. Build a House for Your Pet Dog or Cat by Enclosing The Area with Reclaimed Wood

Image via: instagram
2. Install a Fish Aquarium Under The Stairs and Create a Nature Inspired Decor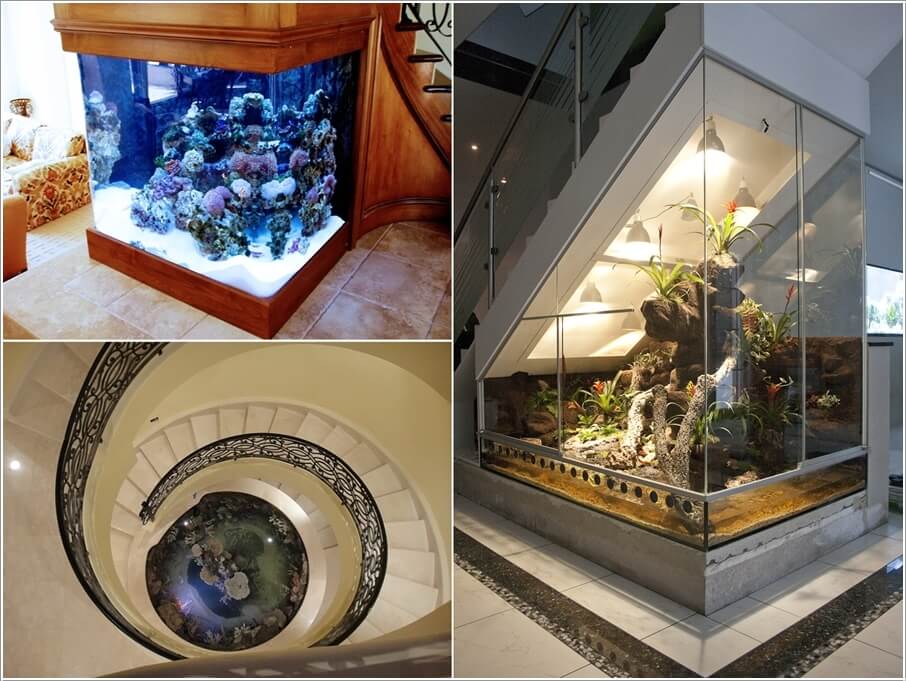 Image via: yelp , feelitcool
3. Claim the Space for a Tranquil Japanese Zen Inspired Garden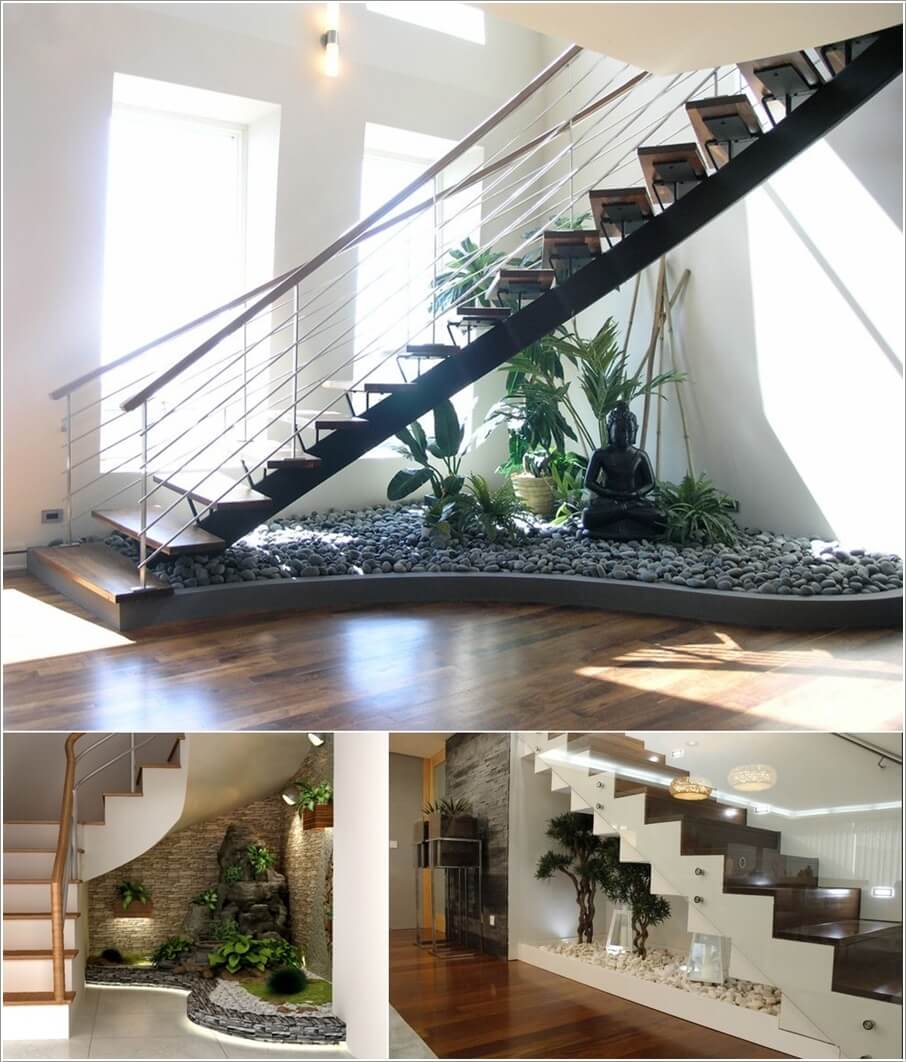 Image via: myamazingthings
4. Achieve an Equally Calming Effect with a Water Feature Blended with Plant Landscaping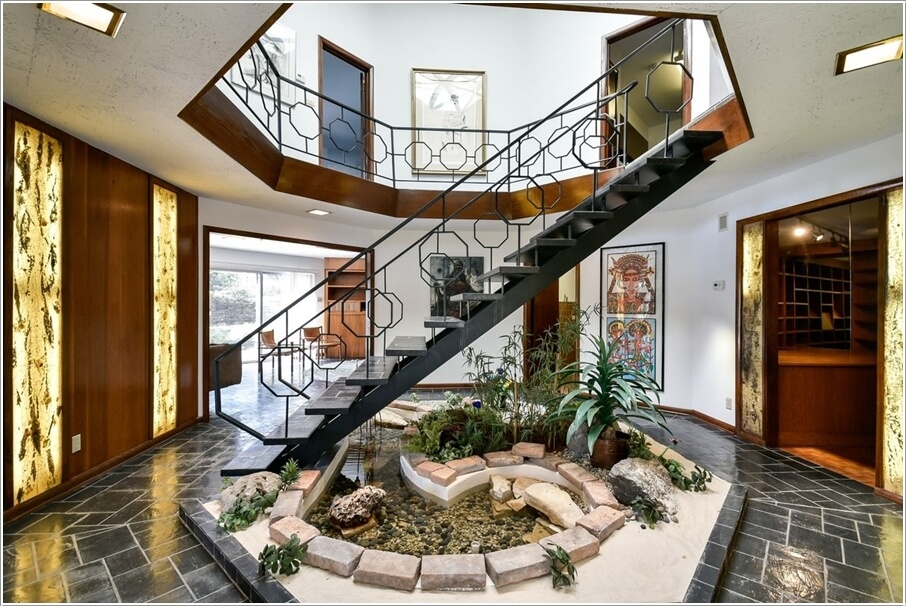 Image via: curbed
5. Turn The Unclaimed Space Under the Stairs into a Home Bar For Keeping Your Guests Entertained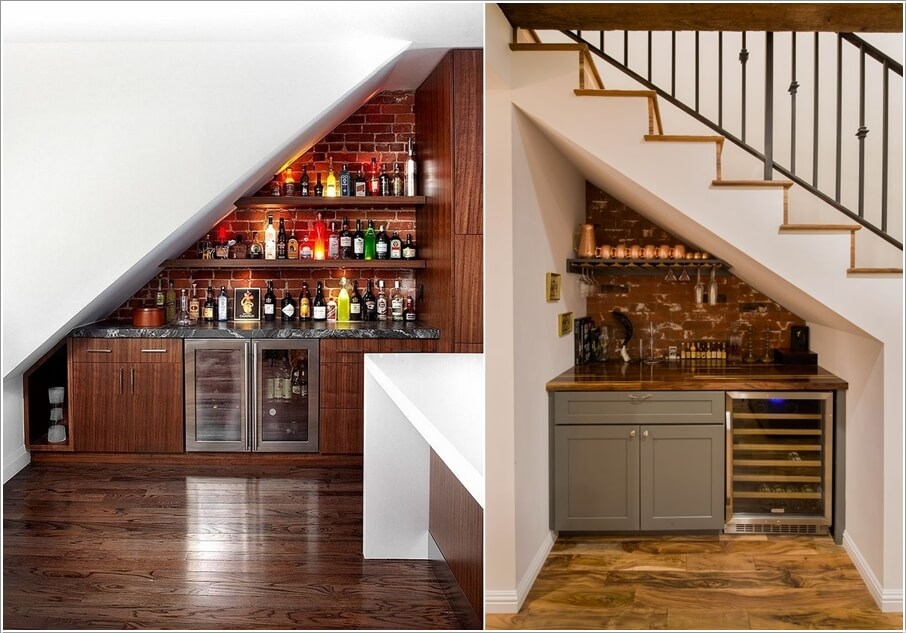 Image via: possibledecor , dcoliving
6. Transform It Into a Book Nook for Your Little Readers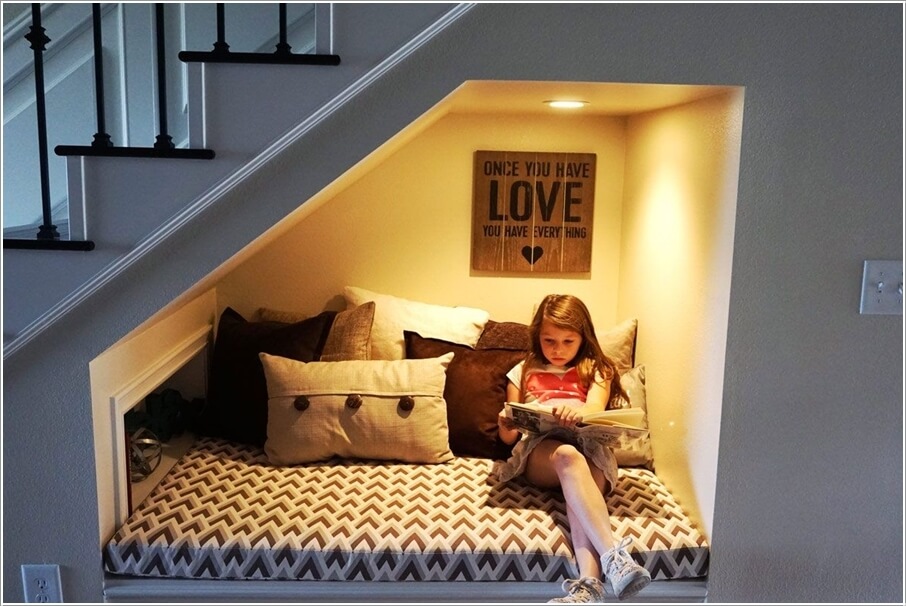 Image via: pinterest
7. Squeeze in a Pantry for Giving a Home to all Your Groceries and Keeping The Kitchen Free of Clutter

Image via: houzz
8. Convert The Space into a Linen Closet by Outfitting It with a Pull Out Storage System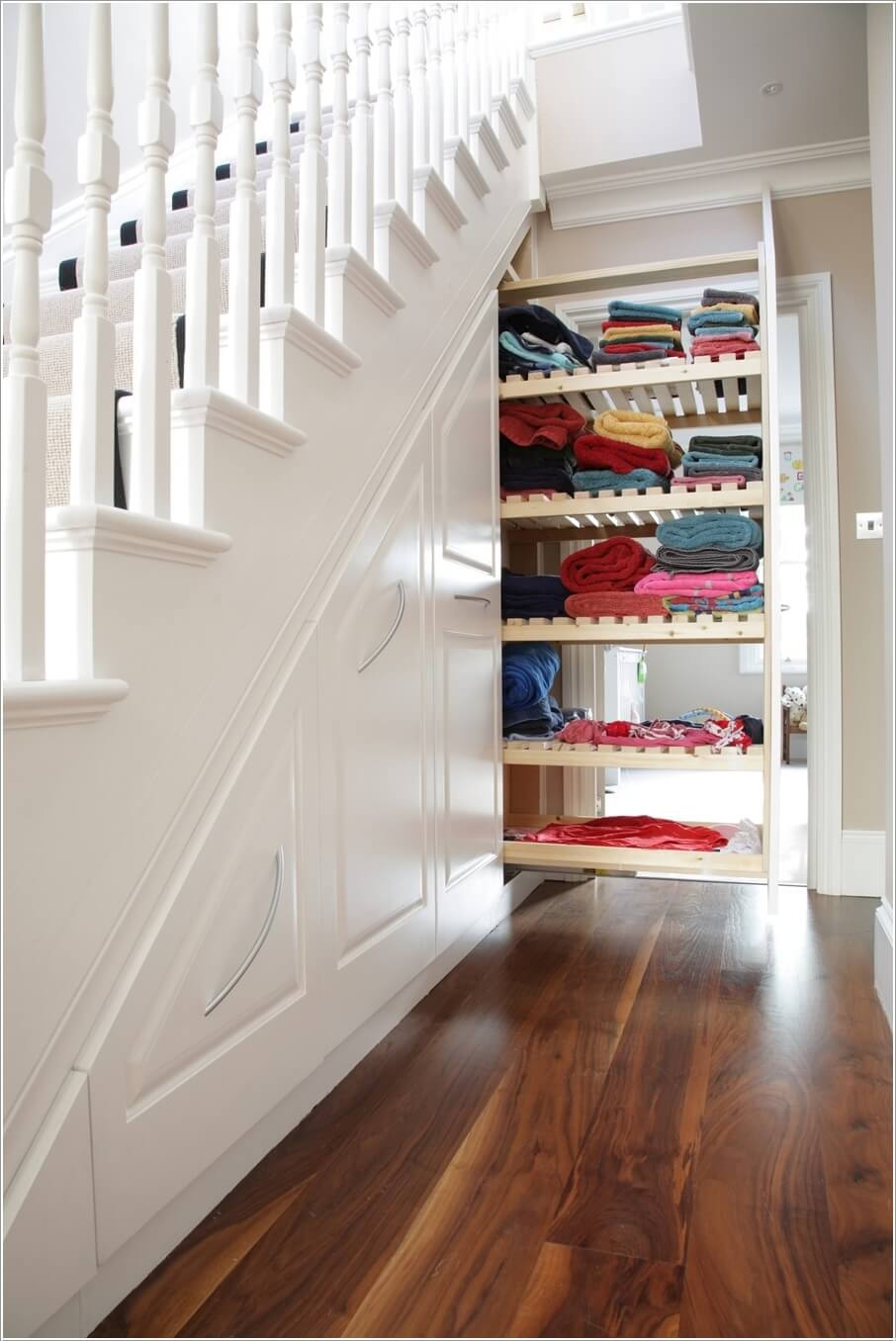 Image via: nyctophilia
9. Give a Home to The Collection of Your Shoes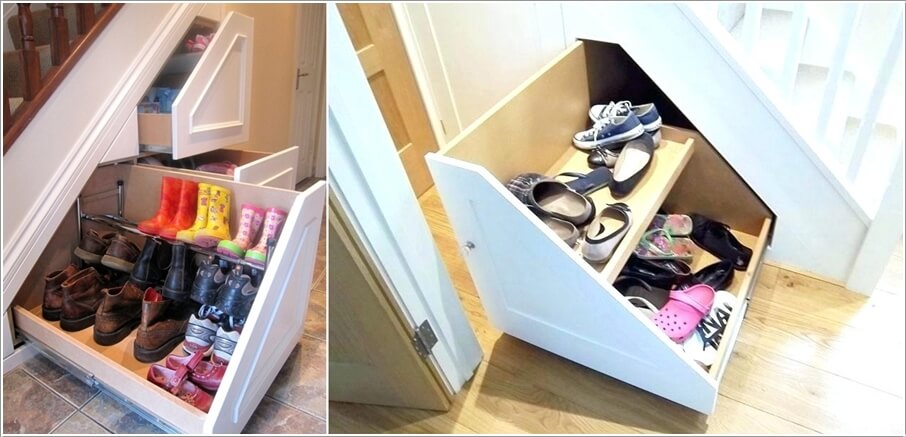 Image via: homebnc , ddbproperties
10. Install a Built in System for a Home Office Offering Loads of Storage Space Too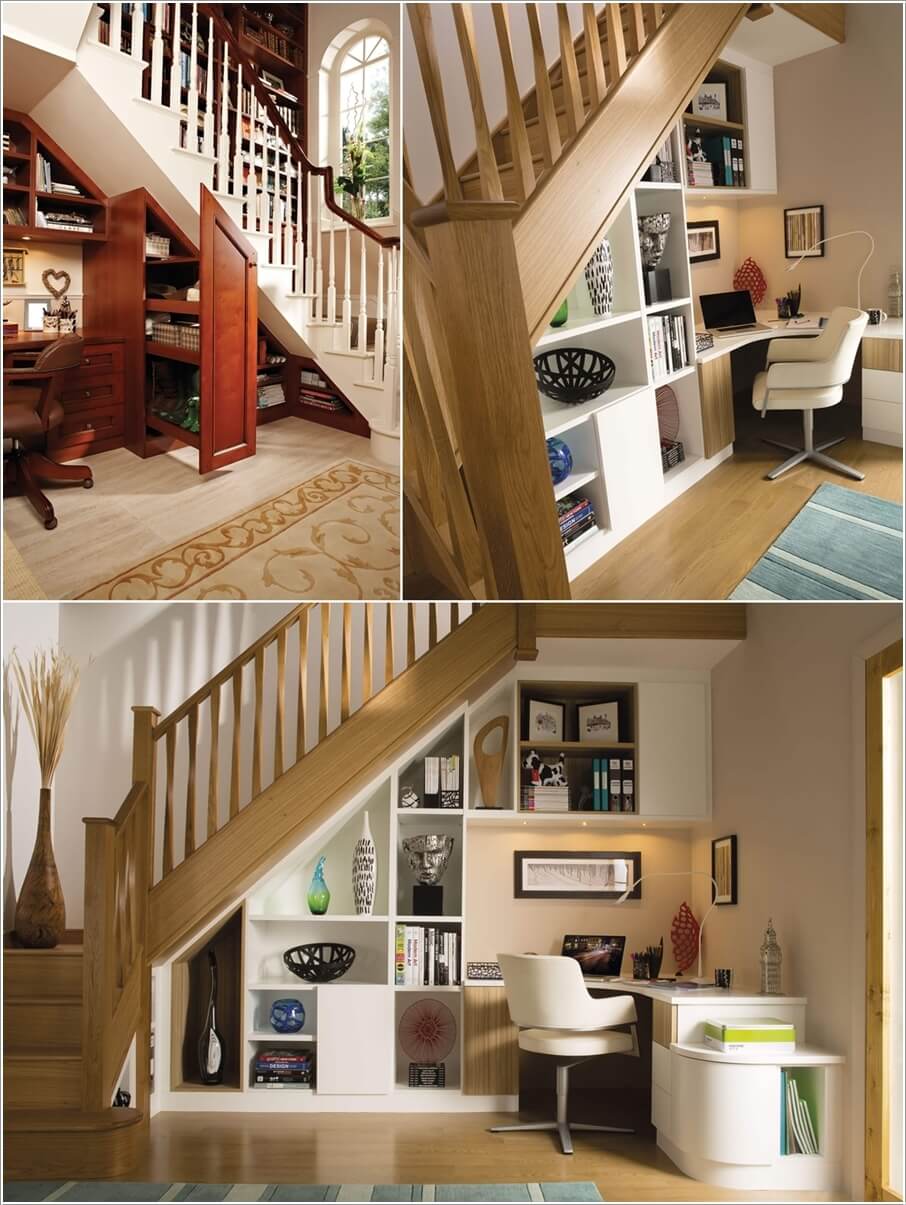 Image via: picsnaper
We hope you liked all these ideas. Keep coming back for more interesting and inspirational posts to improve your home and make it out of the ordinary.