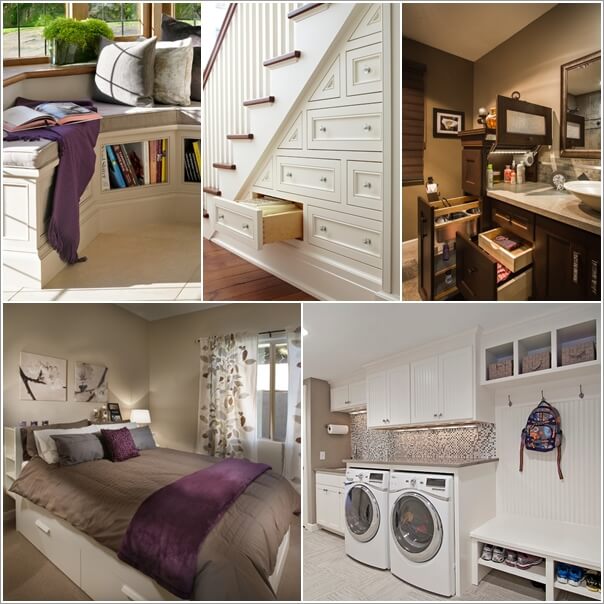 Every room in your home should be properly organized and clutter-free because it not only makes your life easier but leaves a good impression too. There are a lot of ways in which you can introduce organization solutions in different parts of your home. And if you are residing in Sydney then get your home's clutter corralled by a ' Sydney based house cleaning company '. So, take a look at some clever home organization ideas here:

1. Image via: residence style , houzz
The space under your staircase is usually overlooked and stays underutilized. However, if you add drawers or pull out racks to that space, it can do wonders.

2. Image via: ila design
Instead of stuffing your kitchen cabinets, drawers and island with pantry items, design a storage unit exclusively for pantry storage. By creating a combination of pull out racks, drawers and cabinets around your stove, you can create a pantry right inside your kitchen.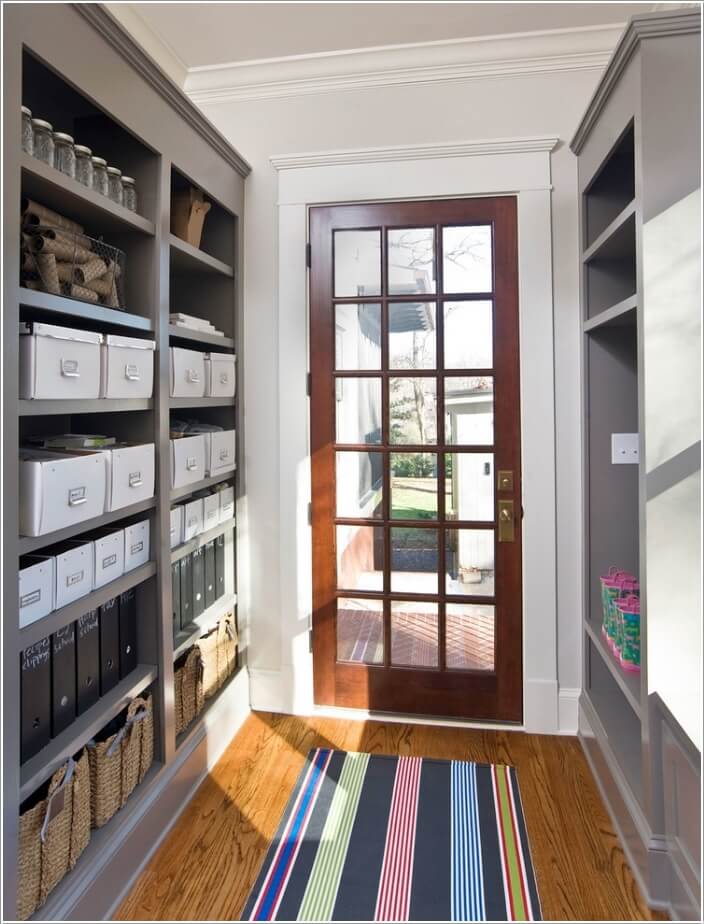 3. Image via:best decorating ideas
Usually the wall of an entryway isn't utilized to the fullest. So, if you go for building shelving along the wall, you can store a lot of things there.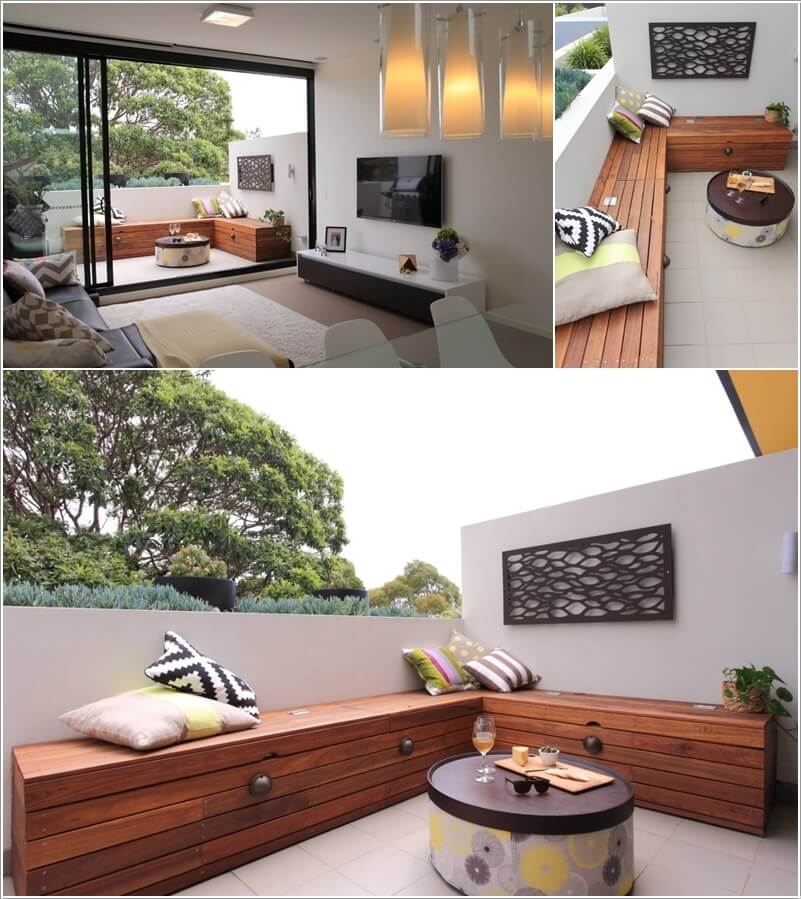 4. Image via: houzz
When we think of storage the spaces that come to our mind are all the areas in the interior. But storage isn't just limited to the interior space. Your home's exterior too can serve as a storage area for the stuff that you don't use frequently.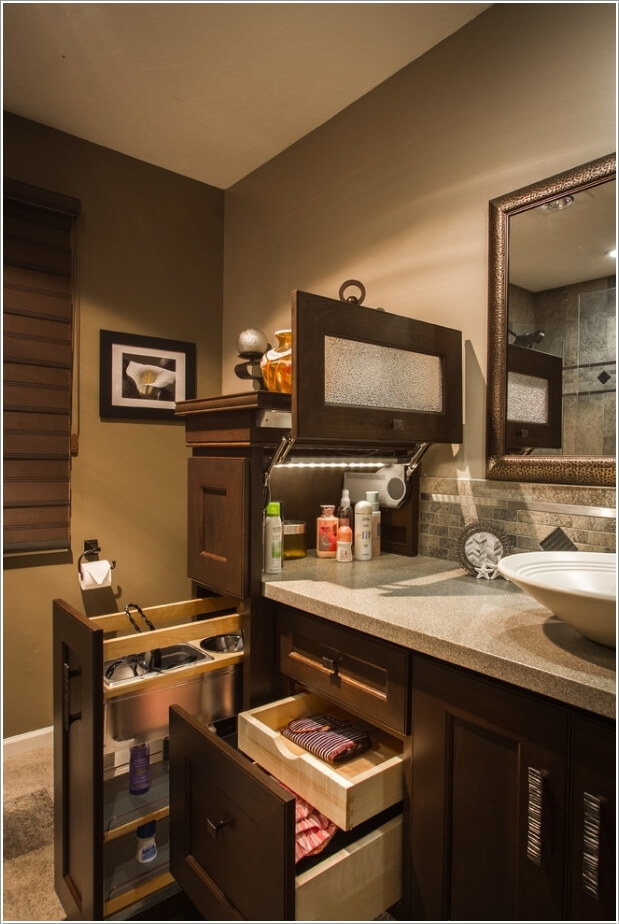 5. Image via: homesthetics
Keep your bathroom neat and tidy by installing storage units inside your bathroom vanity and even above the vanity counter.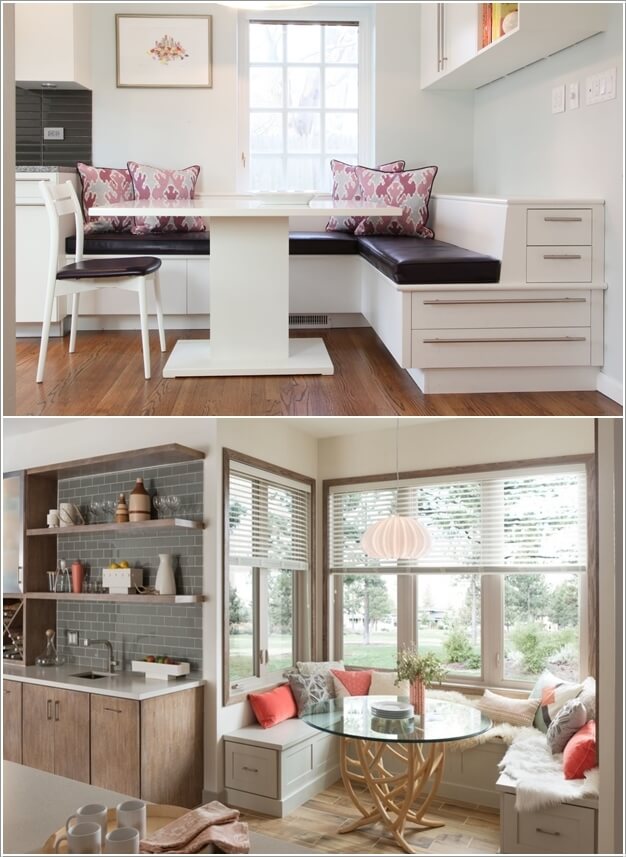 6. Image via: obustroeno , houzz
If your home has a breakfast nook, then use the area of its seating to keep your home organized. Outfit the built-in benches with storage drawers and store your stuff such as crockery or perhaps a few books.
Similarly, if you have a window seat you can use that space for storage purposes.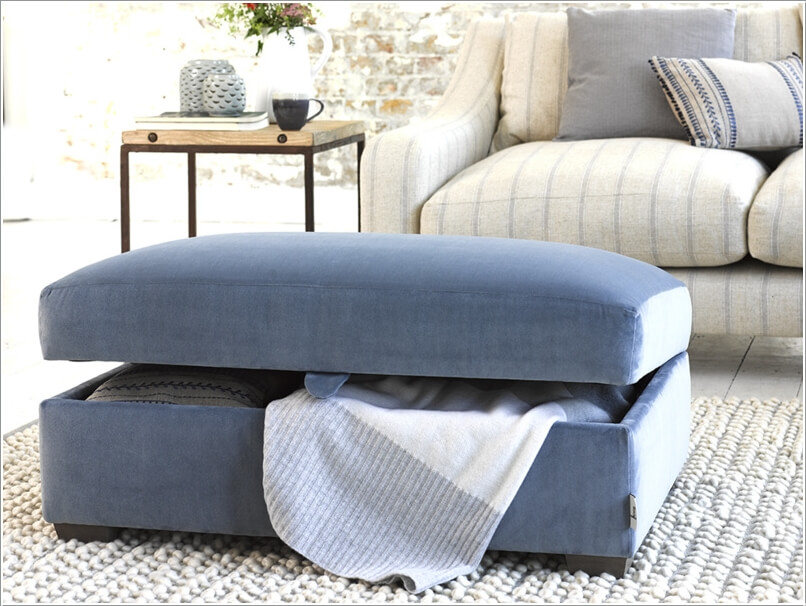 8. Image via: loaf
Let your living room furniture double duty as a storage option too for example this ottoman can be used as a seating as well as a storage compartment to store blankets and extra throw pillows.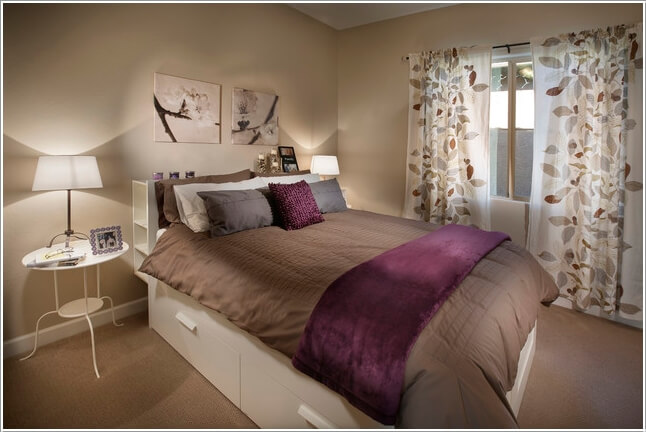 9. Image via: home design lover
If you have a small bedroom then in place of going for separate storage units, simply save space by investing in a storage bed so as to keep your room organized. A storage bed is an ideal option for a kids room too where clutter divides in no time.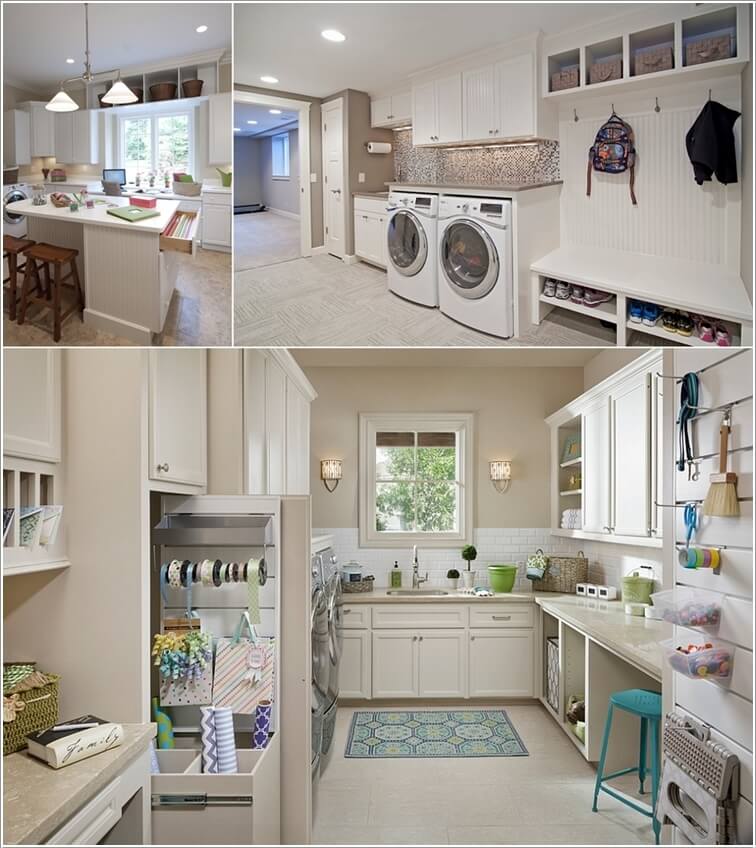 10. Image via: decoist
You can use the space of your laundry room for multiple purposes. For example you can setup a home office or a craft area inside it.