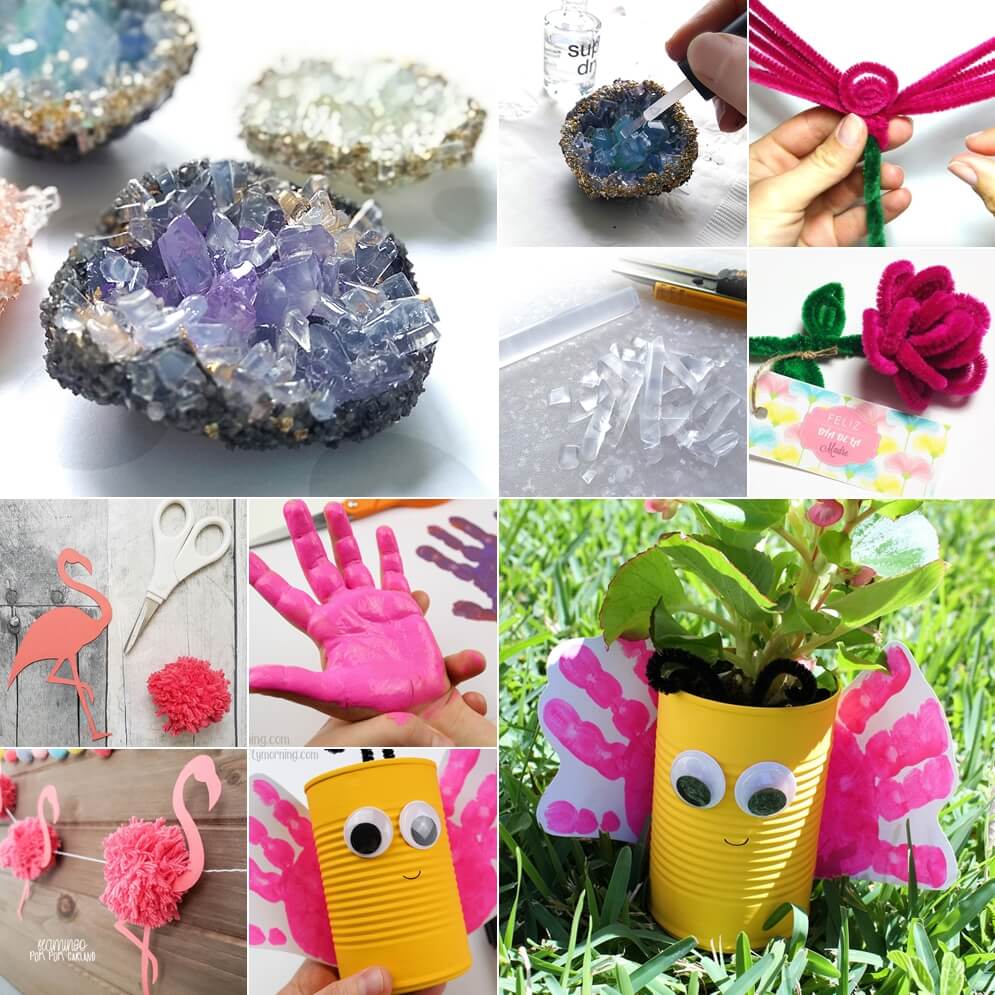 Being stuck at home can bring boredom easily. Kids can get bored too. So, why not try making some crafts? Include your kids' participation by letting them do some steps of the craft projects. Here are some fun ideas.
Tin Can Butterfly Planters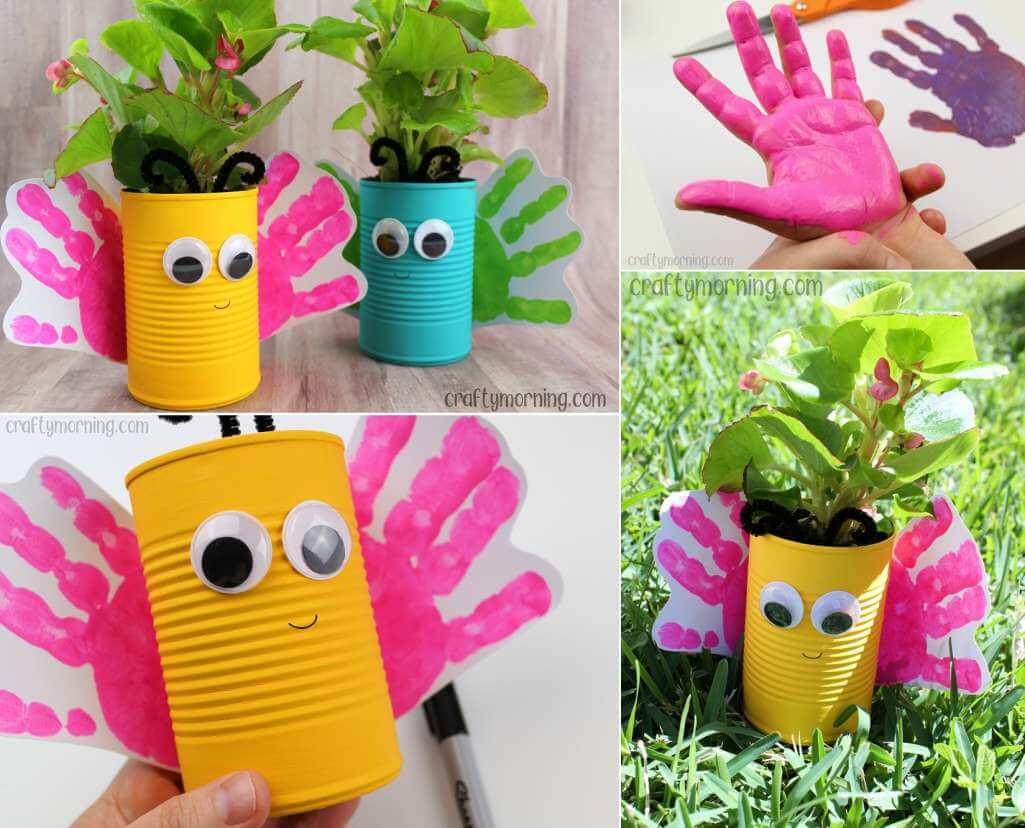 Stamp the hands of your kids with paint on paper. Cut them to make butterfly wings. Then paint tin cans. Glue the wings, googly eyes and pipe cleaner feelers. Fill them with soil and plant seeds. Check every day to see their growth.
Pom Pom Flamingoes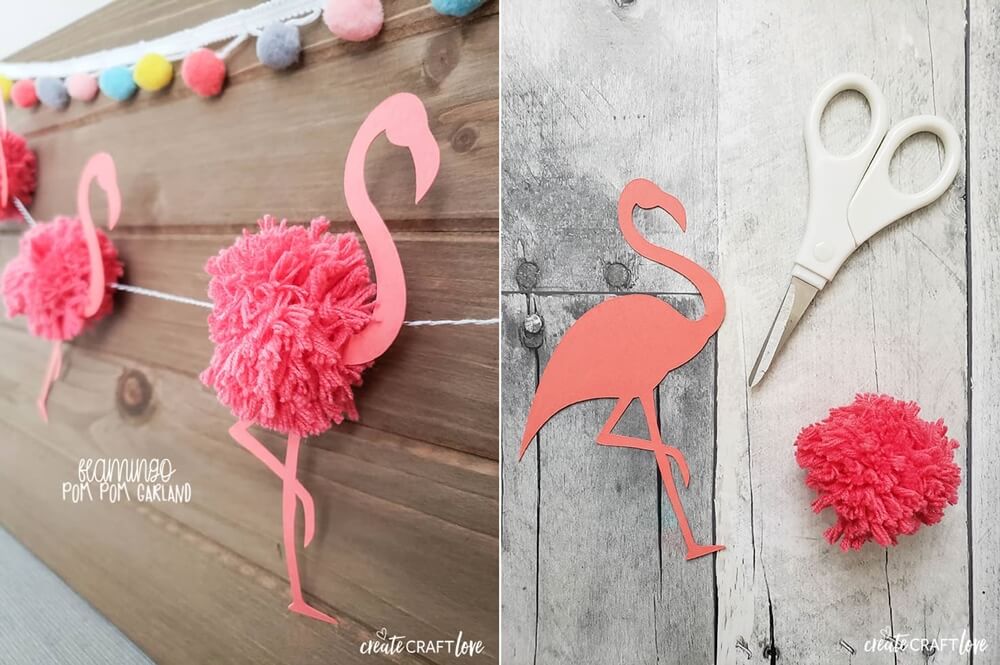 Make a large pink yarn pom pom. Glue it to a flamingo cutout. You can make the cutout by printing a flamingo template on pink paper or cardstock.
Tissue Paper Painting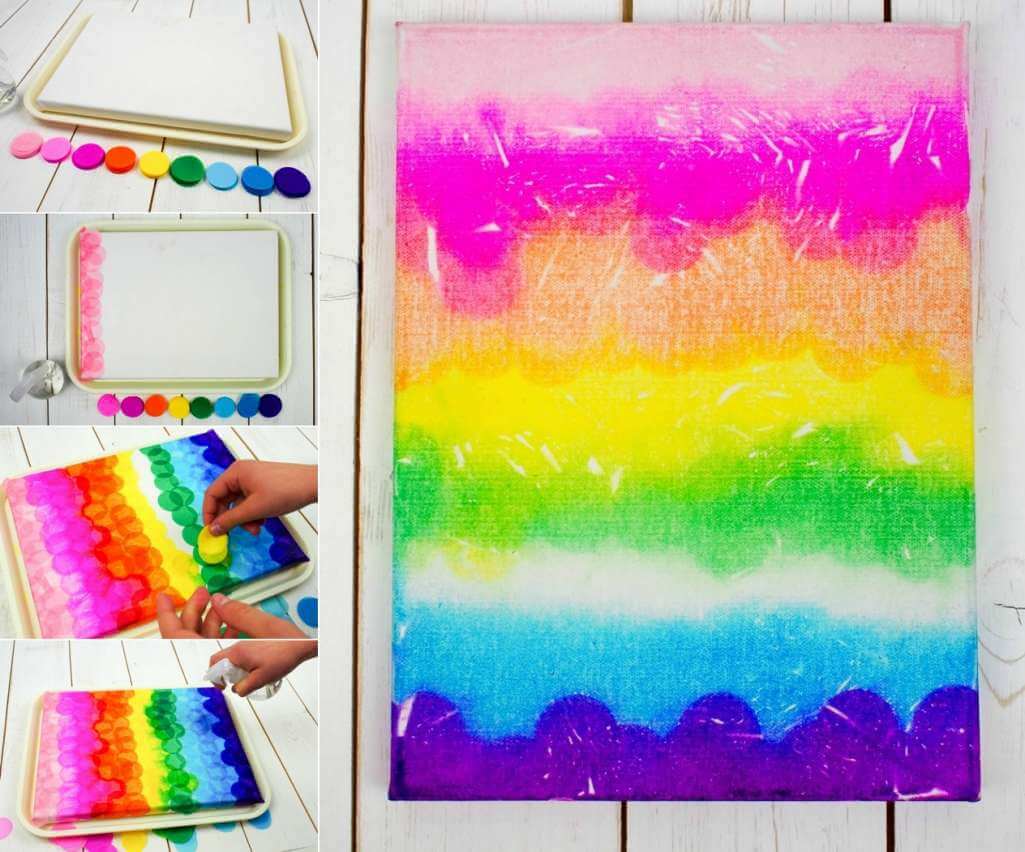 Cut circles or pieces of colored tissue paper. Spray water on canvas or a piece of cardstock/paper. Arrange the tissue paper circles on the canvas. Again spray gently over the tissue. Once the tissue paper is dry it will peel right off revealing a beautiful painting.
Yarn Wrapped Paper Cup Parrots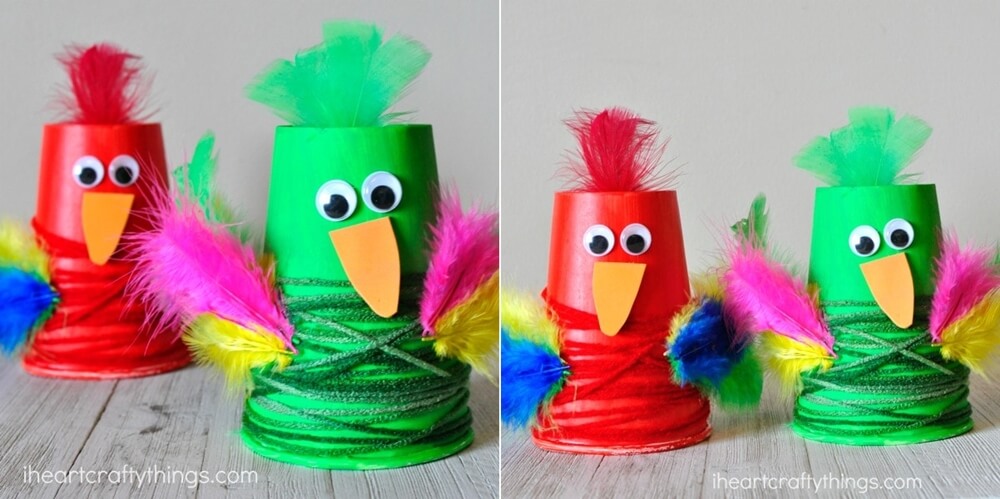 Paint paper cups. Wrap the lower part with matching yarn. Put the beak and googly eyes. If you have feathers glue them too. Or make feathers with yarn or foam sheet.
Faux Geodes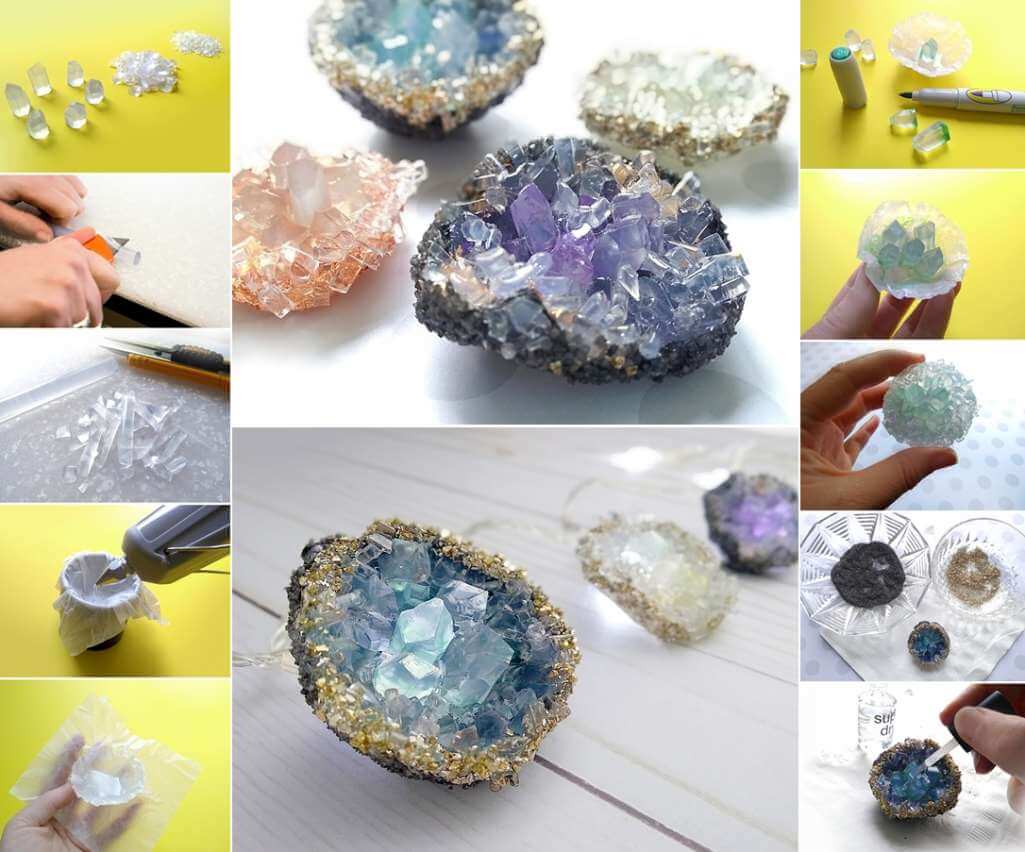 Cut and trim hot glue gun sticks in crystal shapes. Dye them with an alcohol marker. Make a base of the geode with hot glue. Glue all the elements together to create a geode. Add glitter to finish the look.
Pipe Cleaner Flowers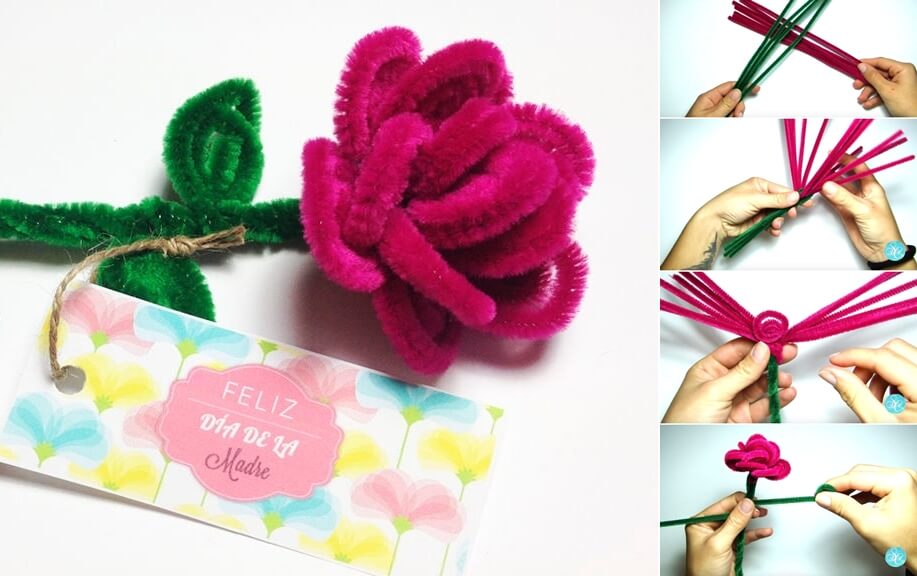 Make flowers with colored and green pipe cleaners by following the method in the picture.
Cupcake Liner Owls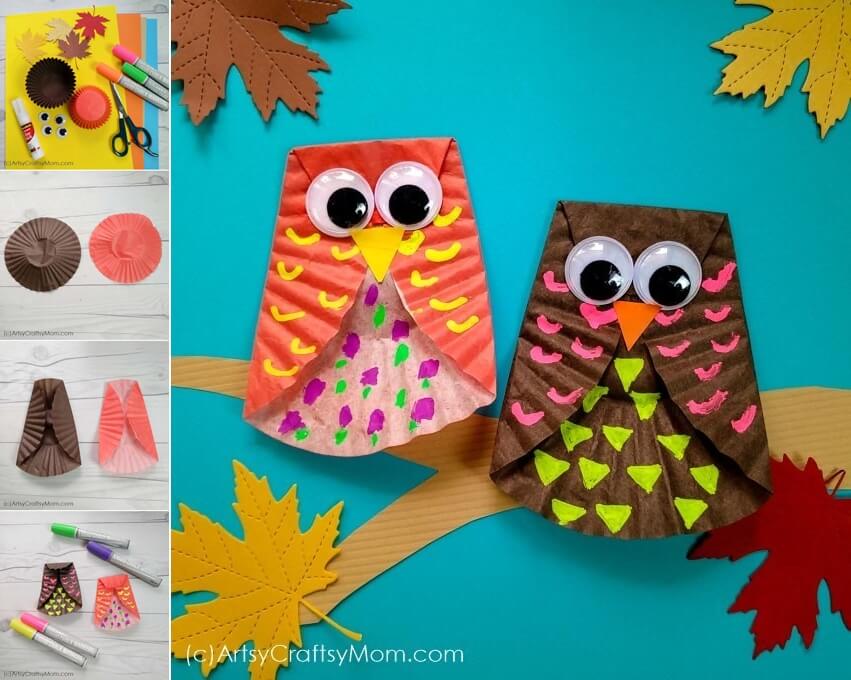 Fold a cupcake liner and decorate it with googly eyes and paint markers to create an owl.
A Rainbow Candle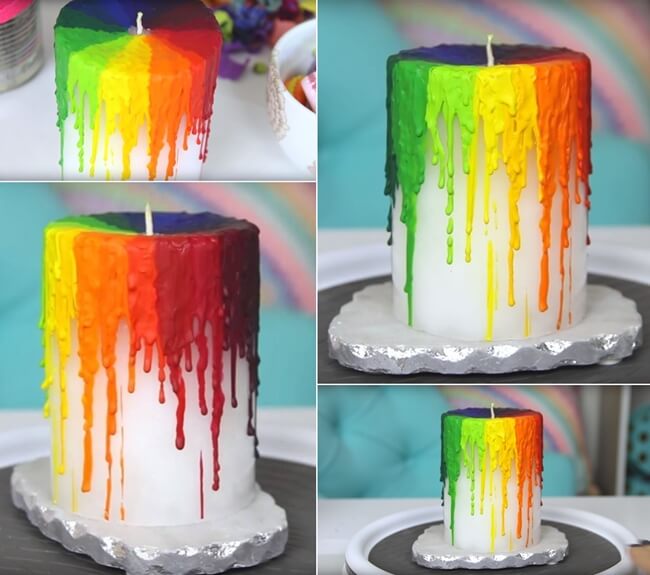 Melt some crayons over a white pillar candle to create this beautiful rainbow candle.
Macrame Yarn Feathers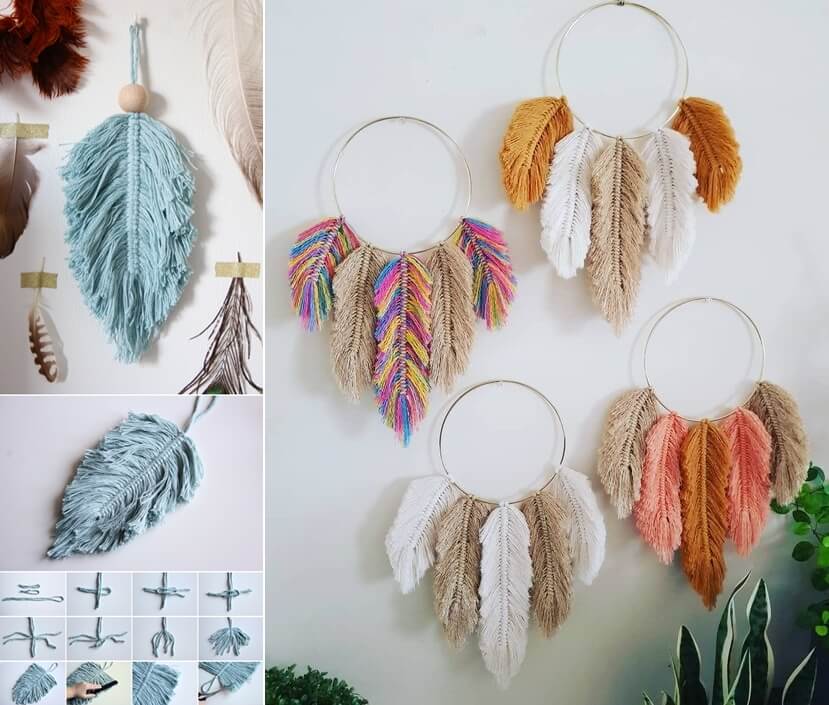 Make feathers from yarn and use them to decorate a dreamcatcher or a mobile. You can also use them as bookmarks.
Painted Glass Jars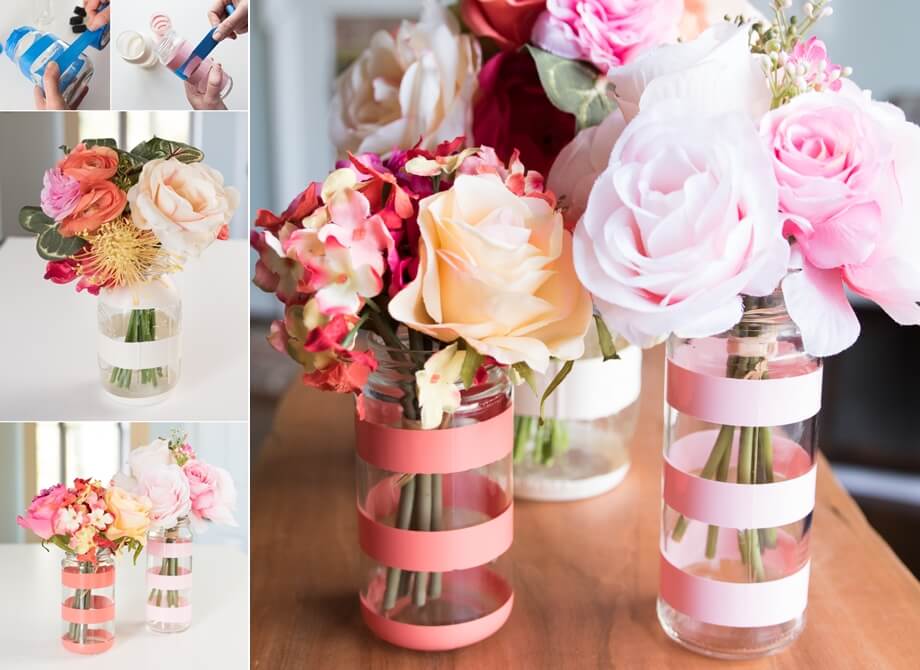 Paint glass jars using painters tape.