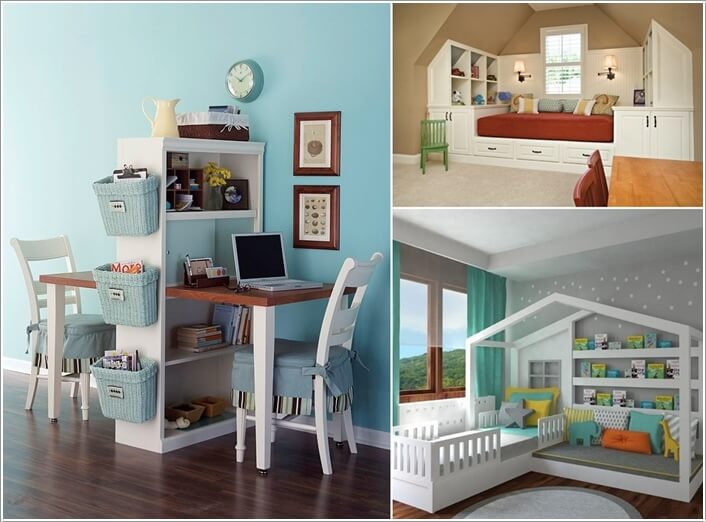 Either the size of your little ones' room is big or small, it is always a great idea to make the best use of space. To maximize the available space you can invest in some furniture pieces that can do more than one function. We too have collected some really cool multi-purpose furniture designs. Take a look:
1. A Bed with an Integrated Bookcase and a Reading Couch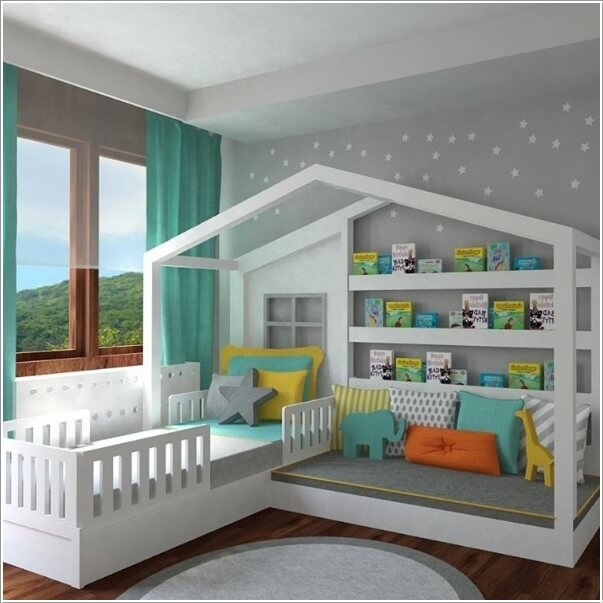 Image via: crocodily
2. A Space Saving Bed with a Loft Reading Nook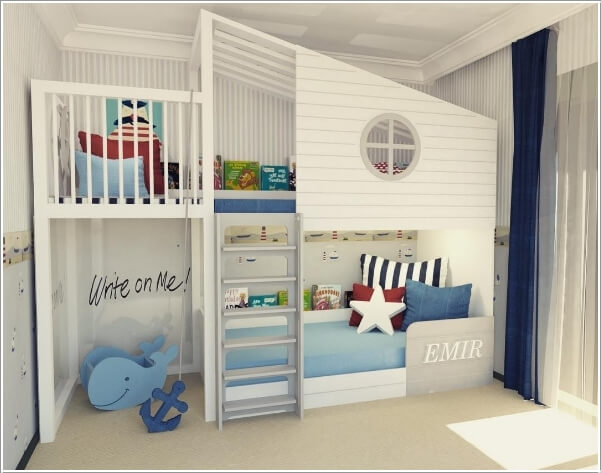 Image via: instagram
3. A Super Cute Playhouse Loft Bed That Offers Hours of Endless Fun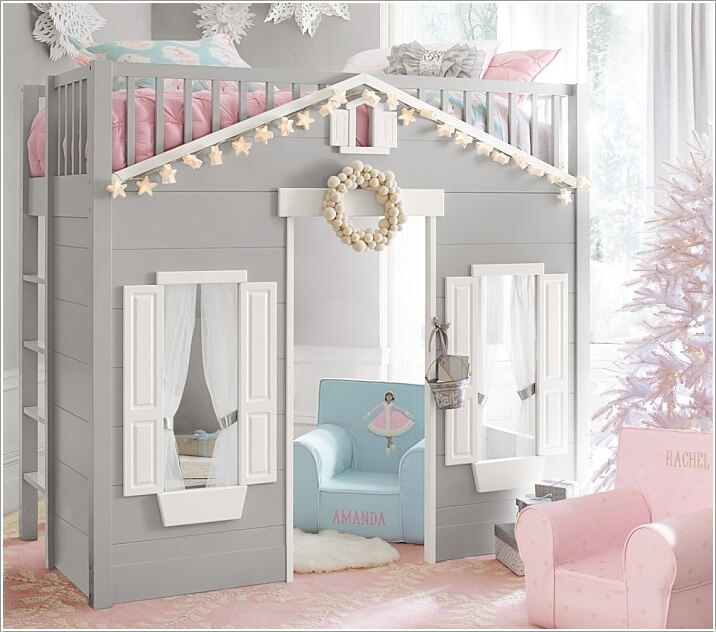 Image via: pottery barn kids
4. A Cheerful Colored Crib with a Side Bookcase Providing Storage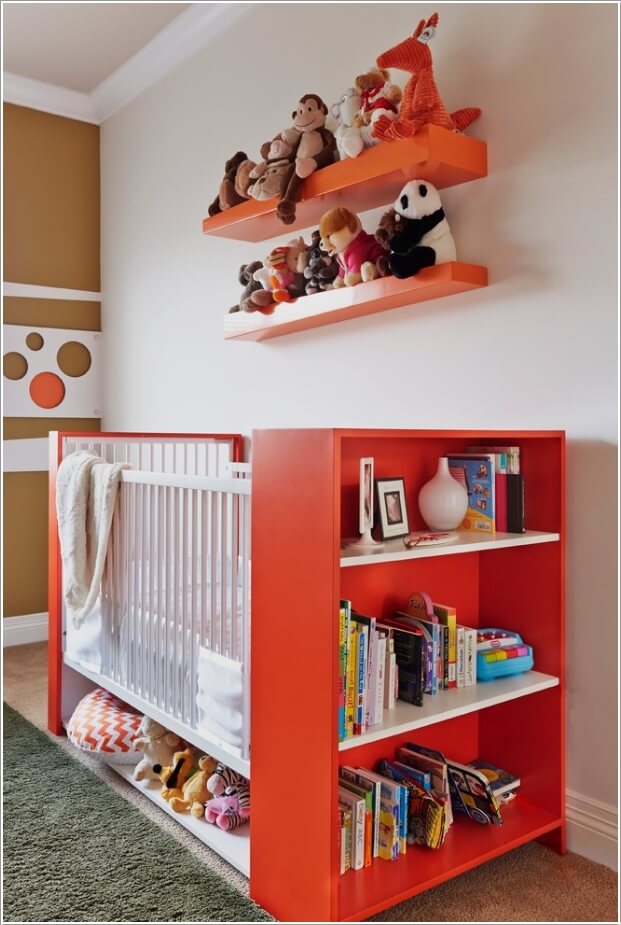 Image via: houzz
5. A Study Desk That Also Duties as a Vanity Table and a Bookcase, Ideal for a Teen Girl's Room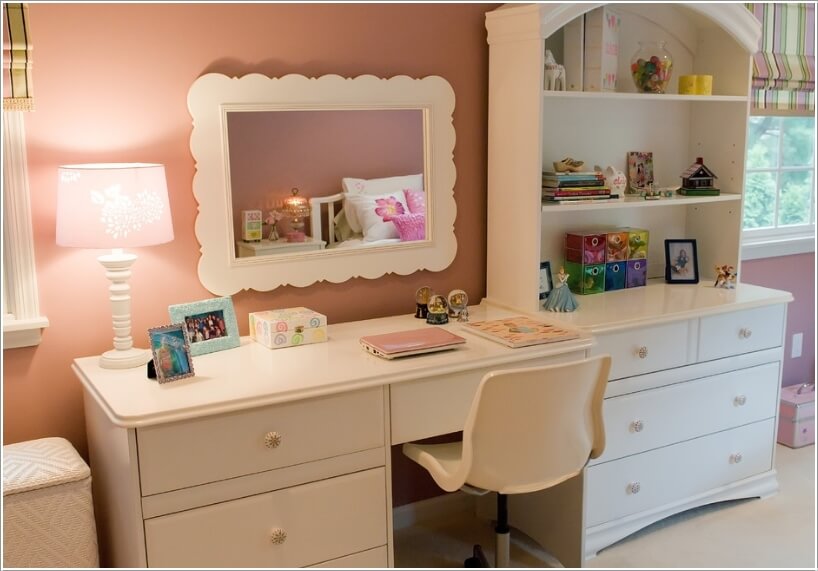 Image via: houzz
6. A Built-In Bed with Storage Drawers and Cubby Shelves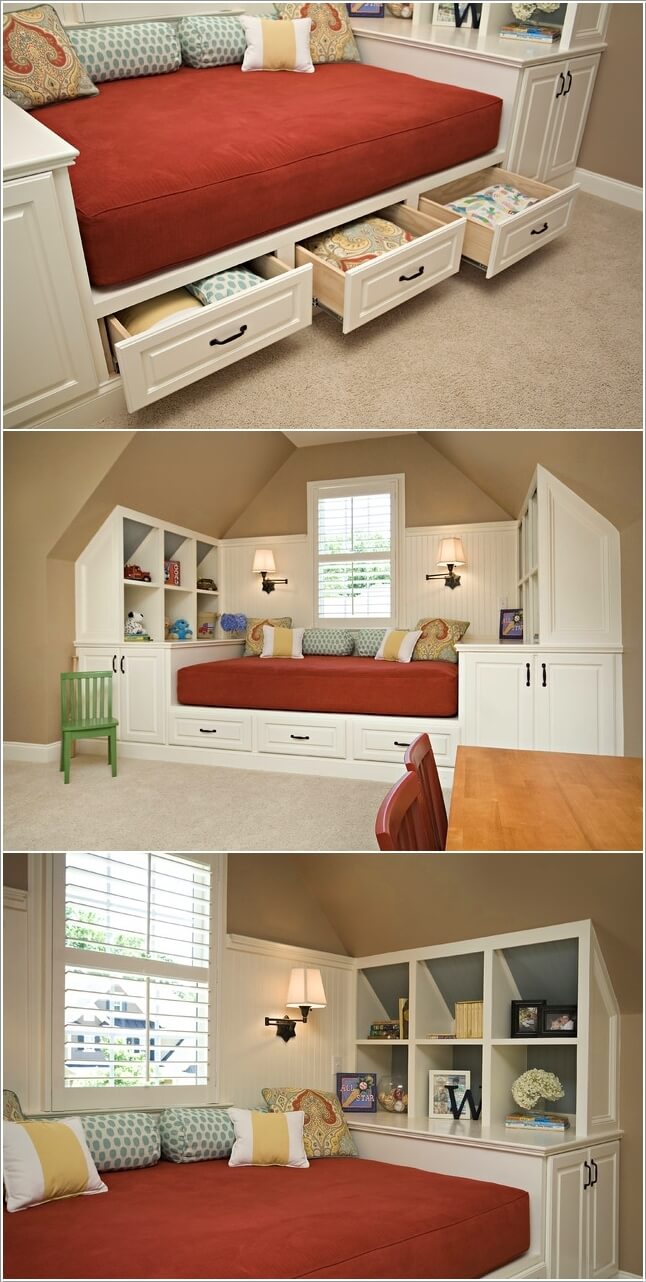 Image via: houzz
7. A Cool Loft Bed with a Study Table Underneath and a Corner Tree Shelf; Now That's Creatively Ingenious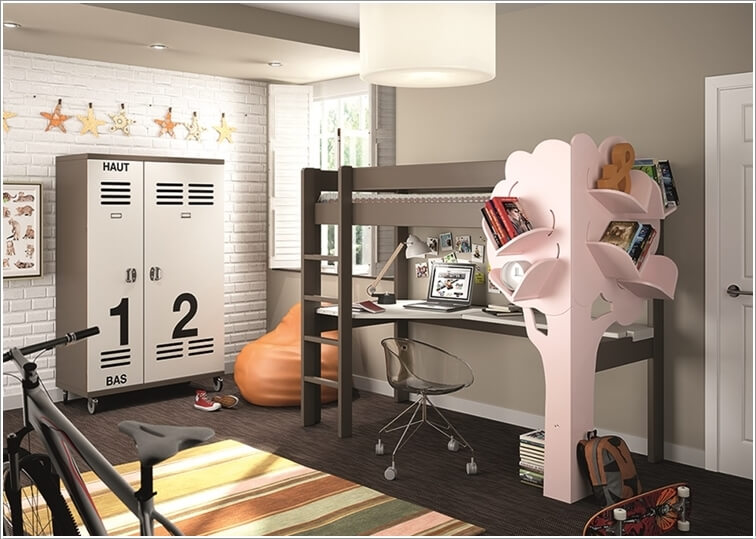 Image via: cuckoo land
8. A Trundle Daybed with Drawers, a Dresser and a Small Study Desk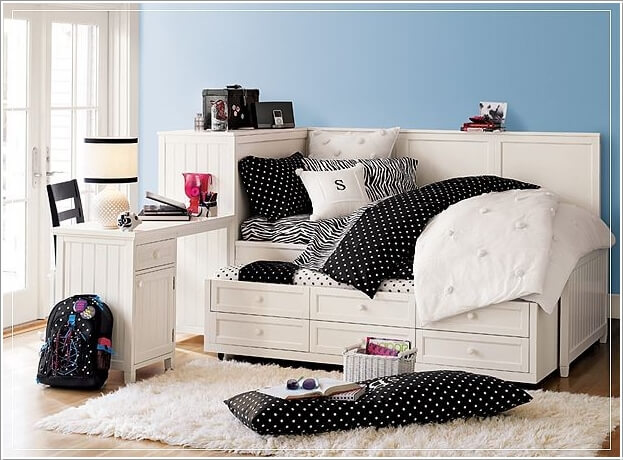 Image via: made by mood
9. An Activity Table with Storage Drawers and Book Storage Shelves at Either Sides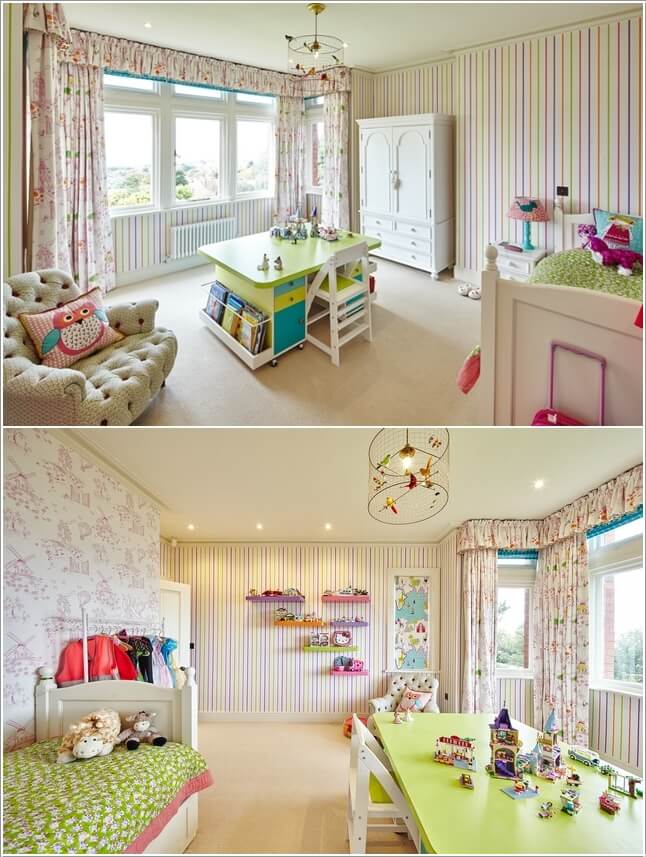 Image via: houzz
10. A Bookcase with Two Work Tables; A Complete Workstation!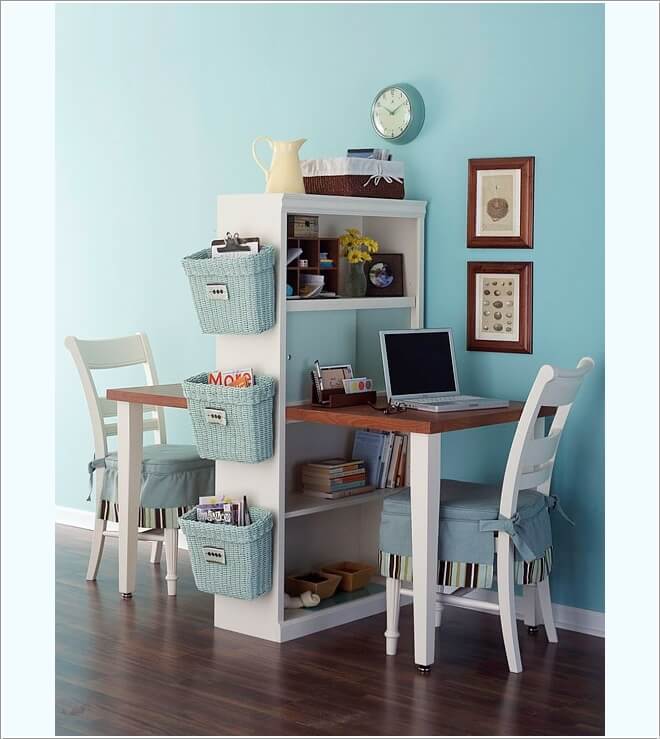 Image via: bhg