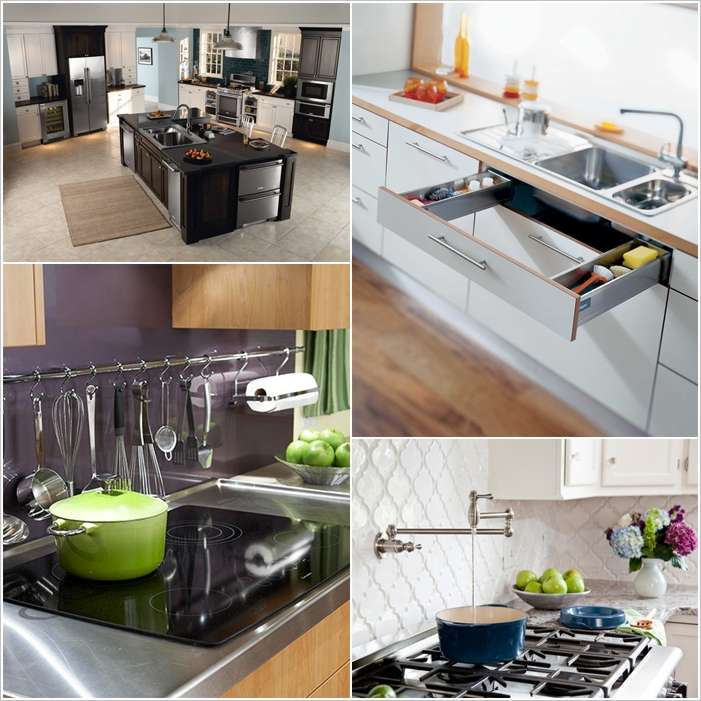 With the passage of time interior design has become advanced in terms of innovative features as well along with the design element. Through these features the life has become easier. If you also want to turn your cooking time into fun time with such cool features in the kitchen then take a look at these awesome ideas:
1. Cool Refrigerator Drawers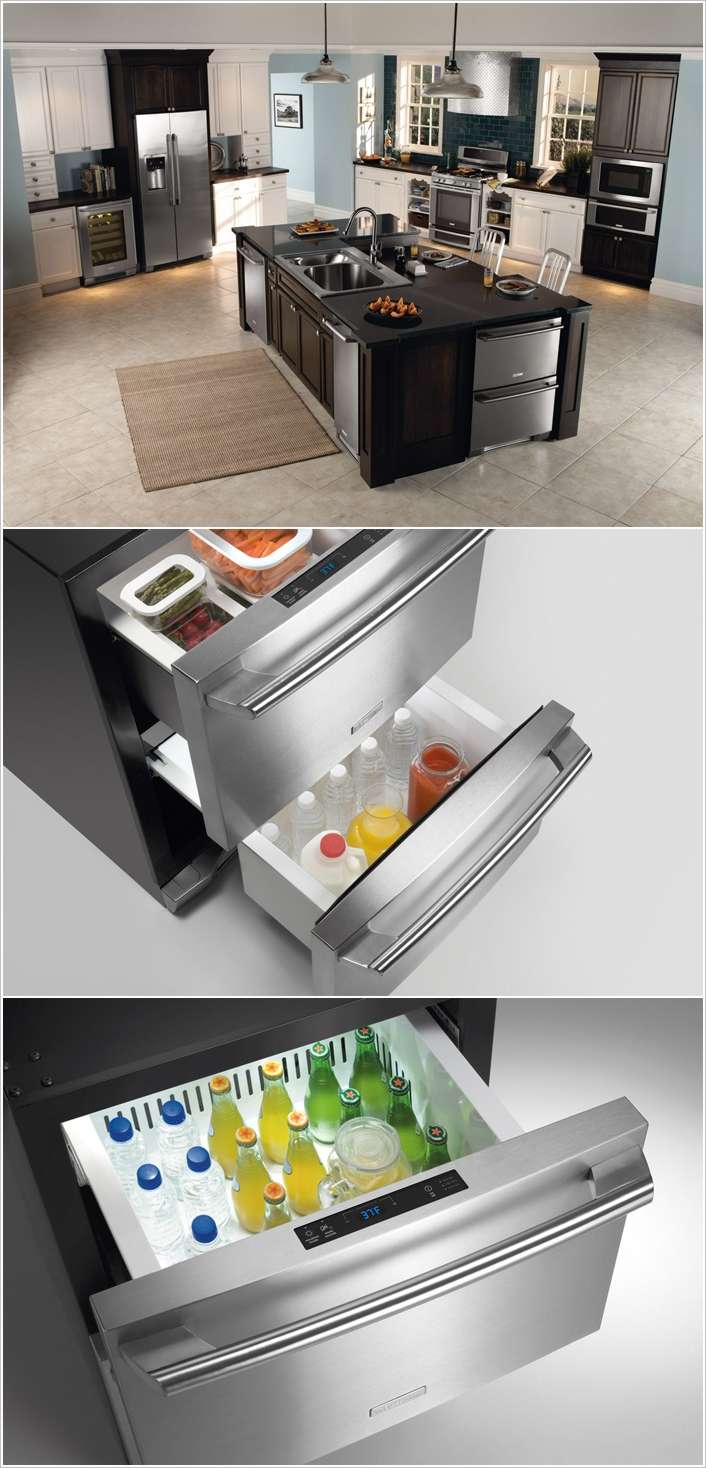 Image via: build
2. Double Dish Washers in the Island with Double Comfort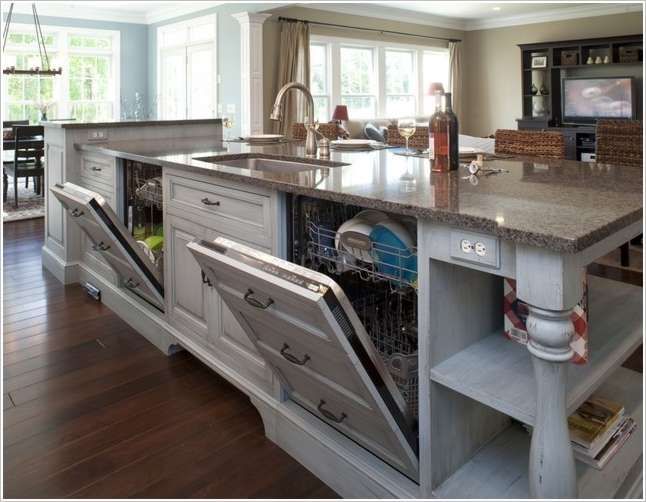 Image via: houzz
3. A Pot Filling Faucet Just Above The Stove; Why Didn't I Think of That Before?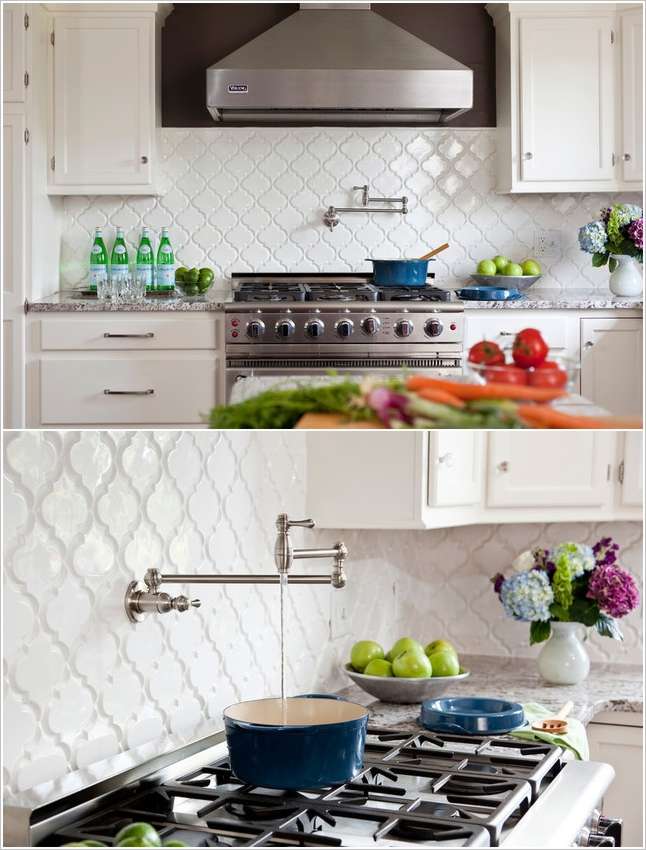 Image via: houzz
4. A Hidden Sink Drawer for Sponge Storage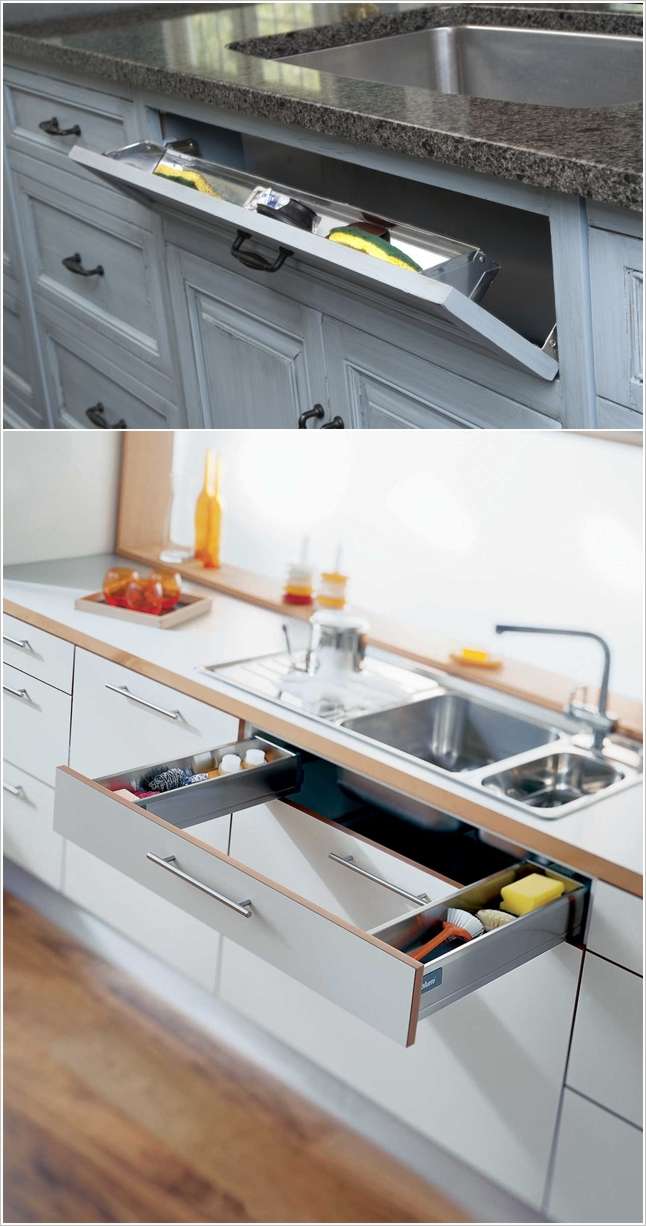 Image via: houzz , blue international
5. A Pull Out Chopping Board with a Hole Over a Trash Bin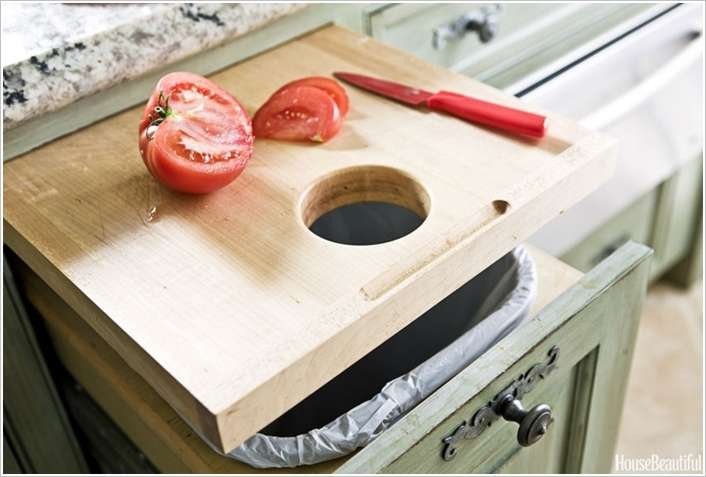 Image via: housebeautiful
6. A Walk-in Pantry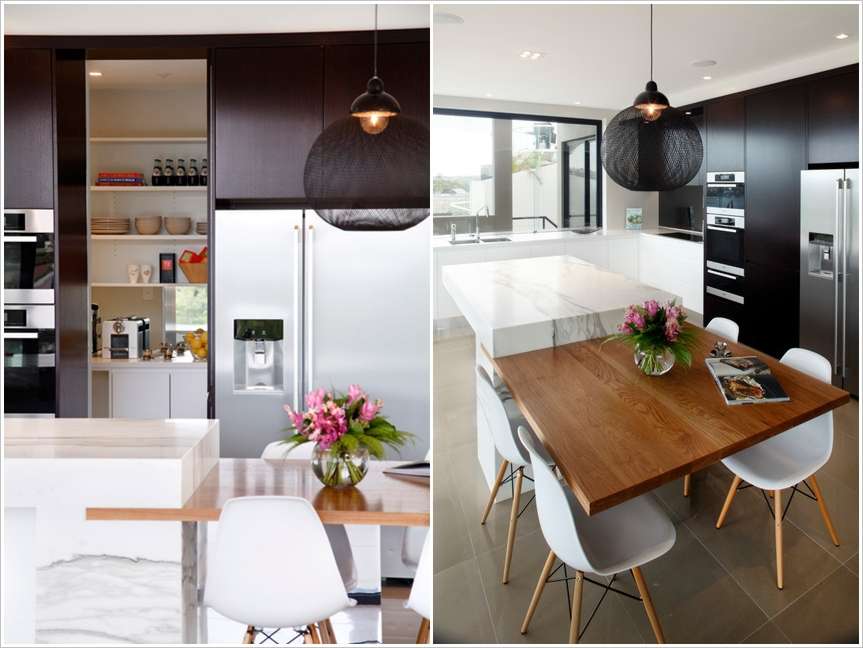 Image via: artofkitchens
7. An Appliance Garage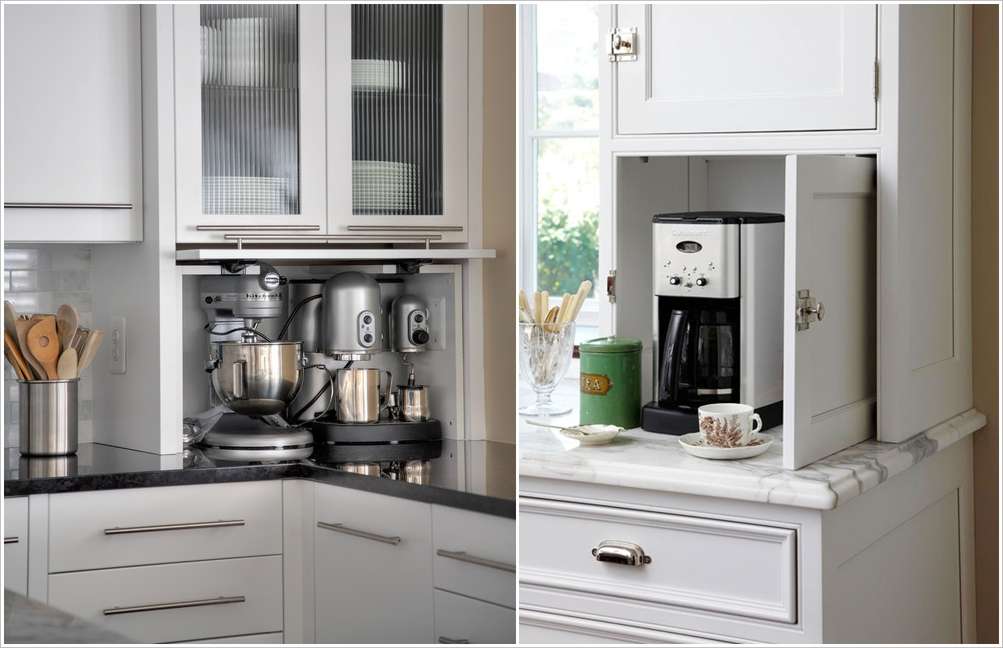 Image via: houzz , bhg
8. A Rod with S-hooks Above Stove for Utensil Storage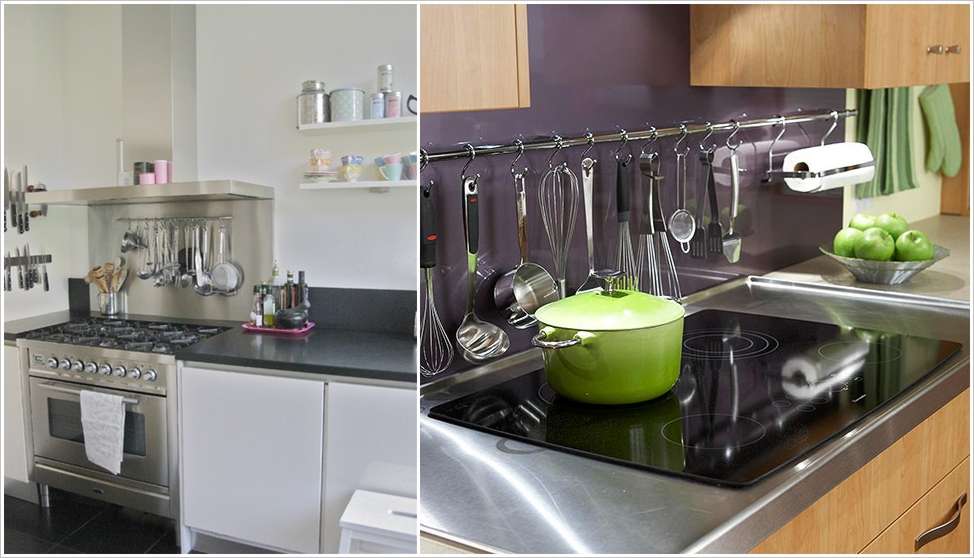 Image via: houzz , bhg
9. A Pull-Out Island on Wheels with a Storage Cabinet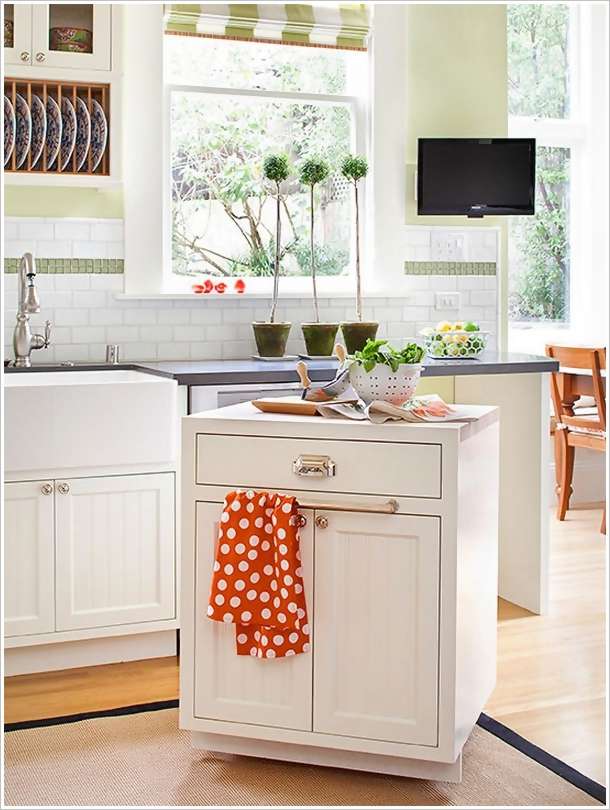 Image via: bhg
10. Storage Created On Island with Rods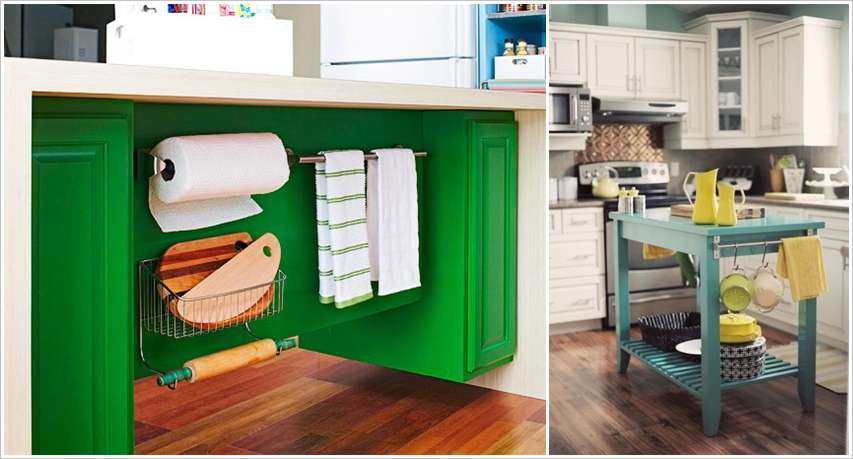 Image via: bhg , pinterest