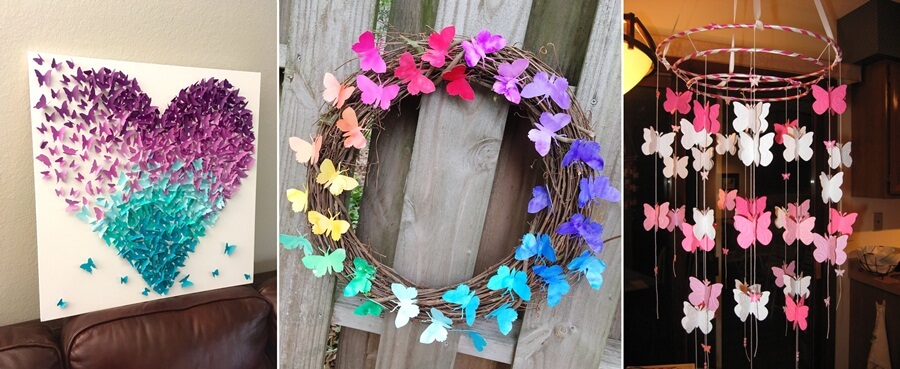 Paper butterflies are cheap and you can use them in so many ways to bring color and cheer to your home. So, here are some paper butterfly decor ideas.
1. Make an Ombre Wall Art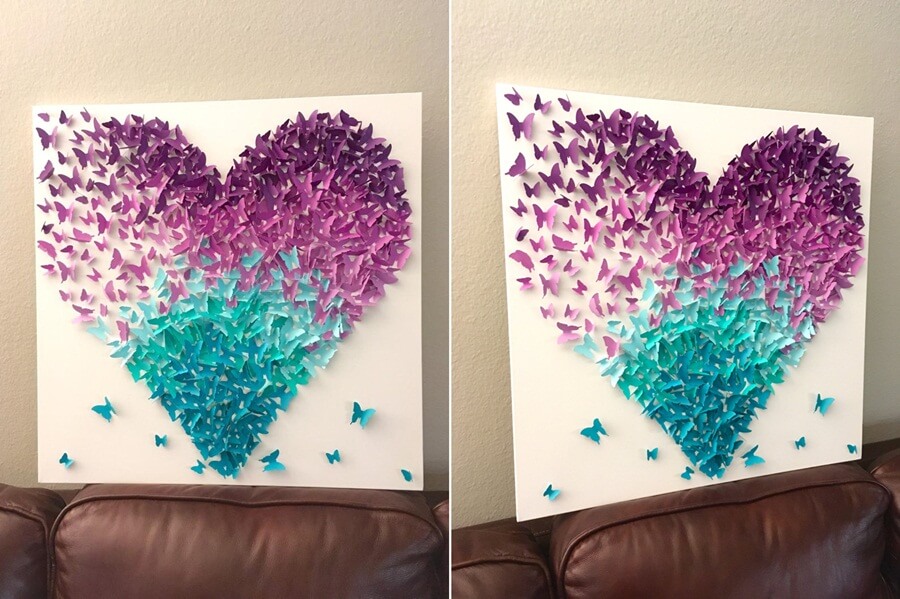 To make it you have to cut butterflies in 3 or more shades with a paper punch. Then glue them to a canvas.
2. Craft Paper Butterflies to Fill a Vase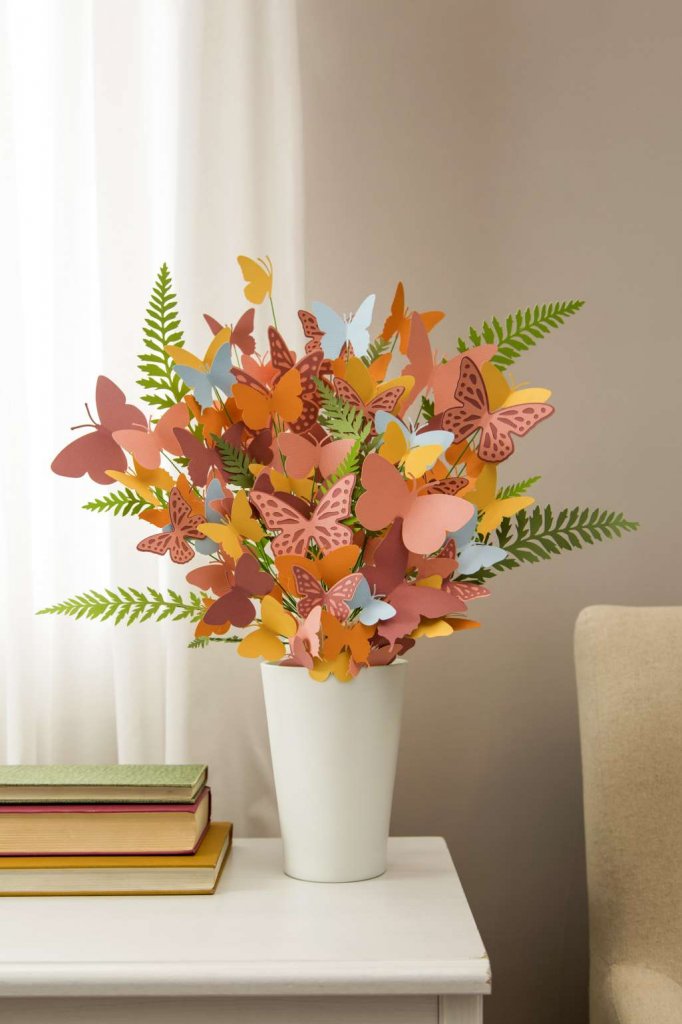 Hot glue paper butterflies to floral stem wires. Cut some leaves too and make a bouquet.
3. Glue Butterflies to Branches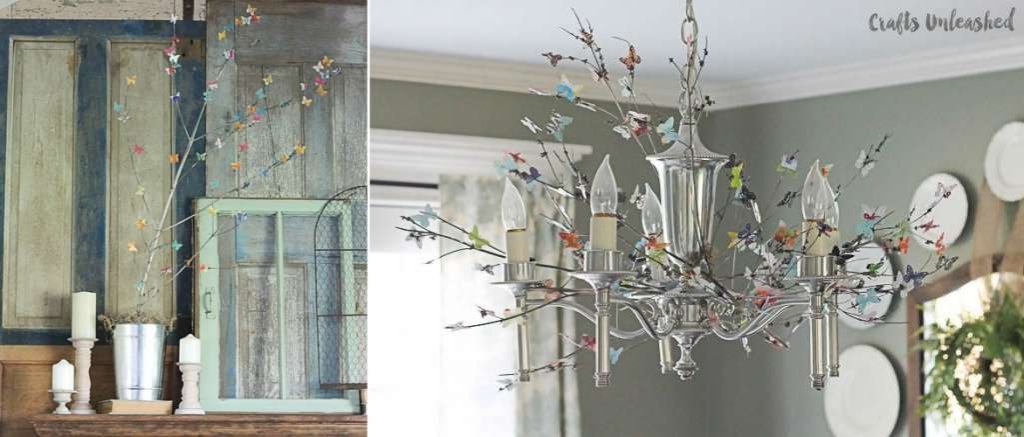 You can use these branches as a vase filler. Or embellish anything such as the chandelier here.
4. Make Paper Butterfly Garlands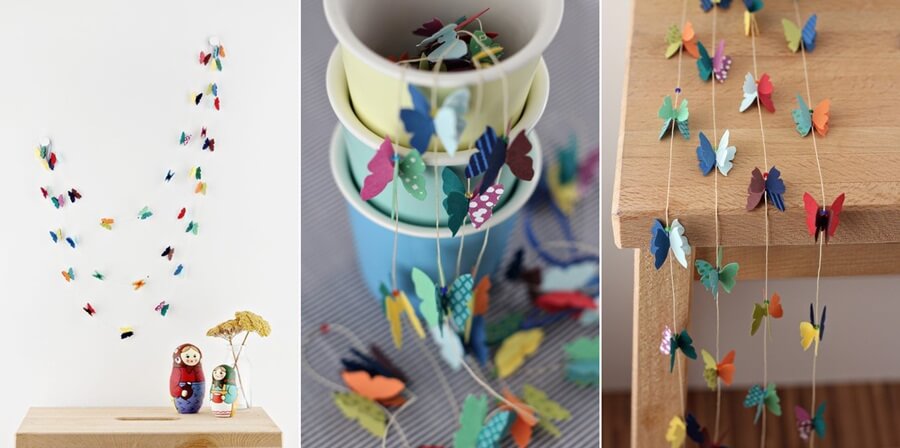 You can use these garlands as a backdrop for a party too.
5. Craft a Chandelier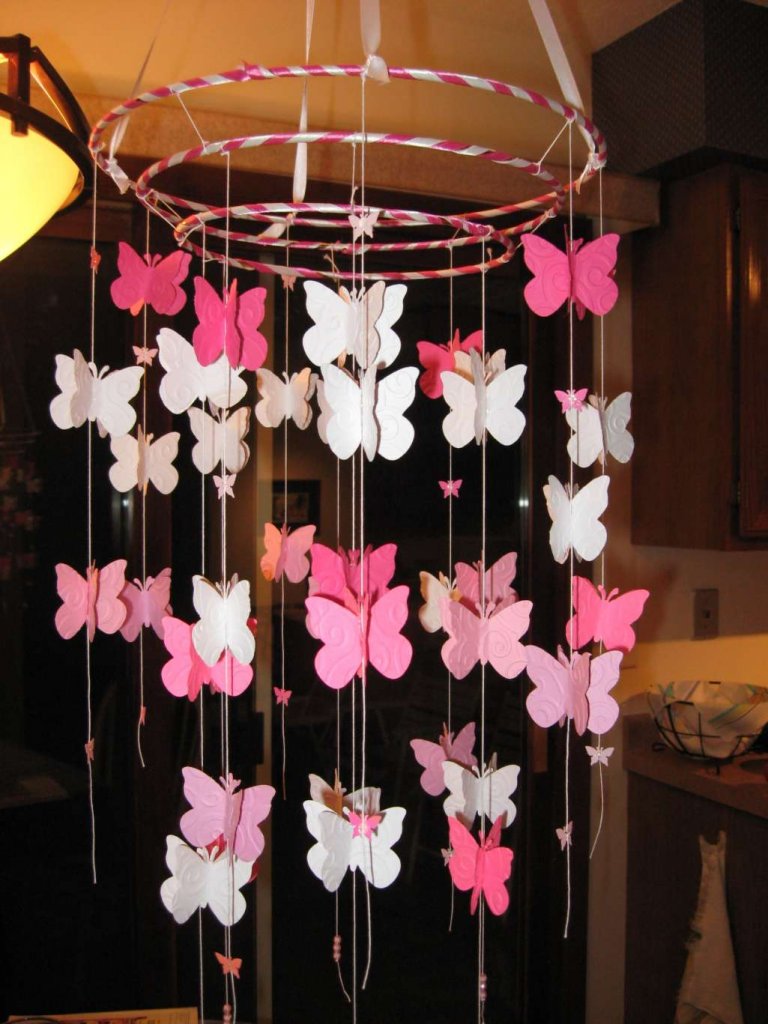 This chandelier can also be a mobile for a baby nursery.
6. Decorate a Mirror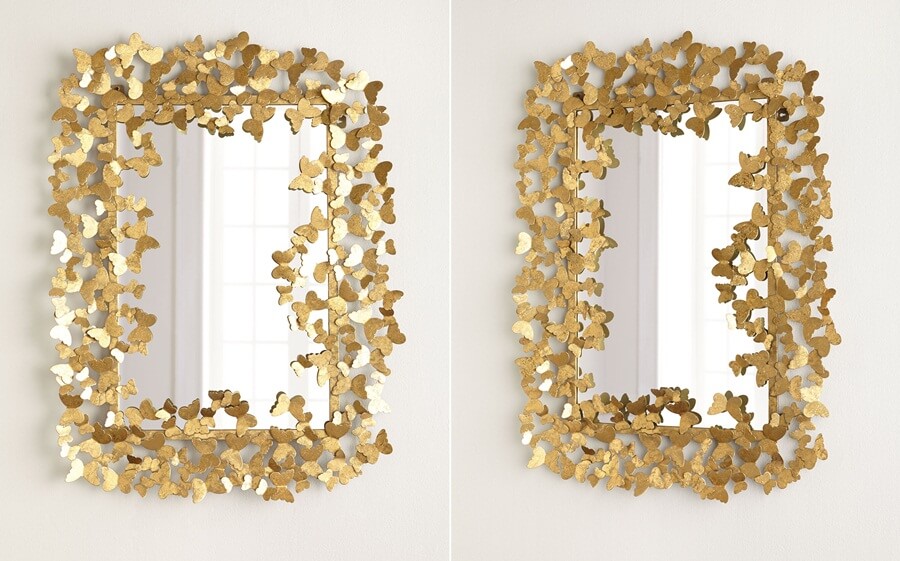 Cut butterflies from a shiny or glitter paper and spice up the mirror.
7. Make a Wreath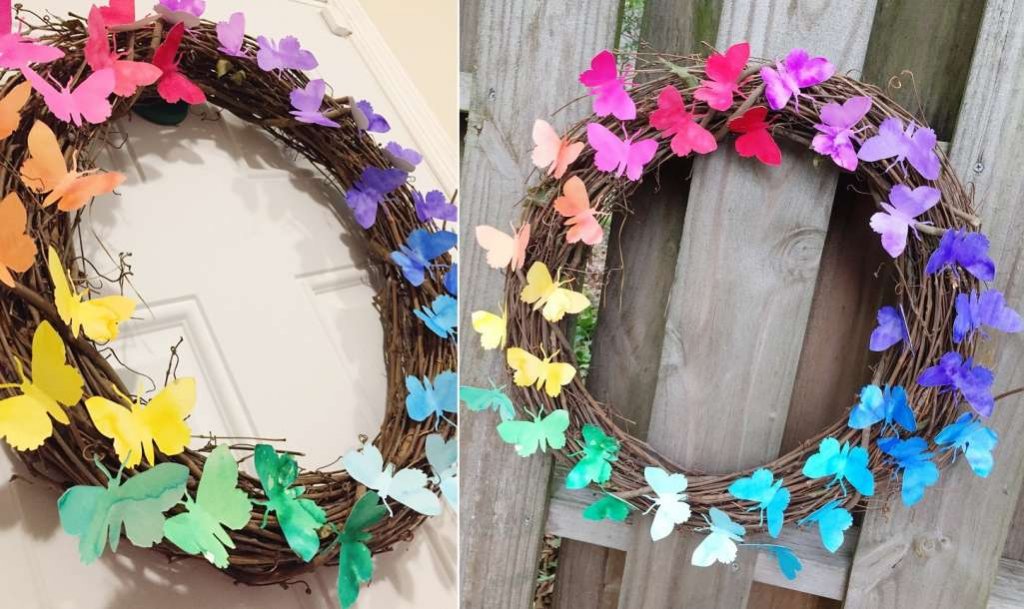 Paint papers in rainbow colors. Cut butterflies and glue them to a grapevine wreath.
8. Embellish Candle Holders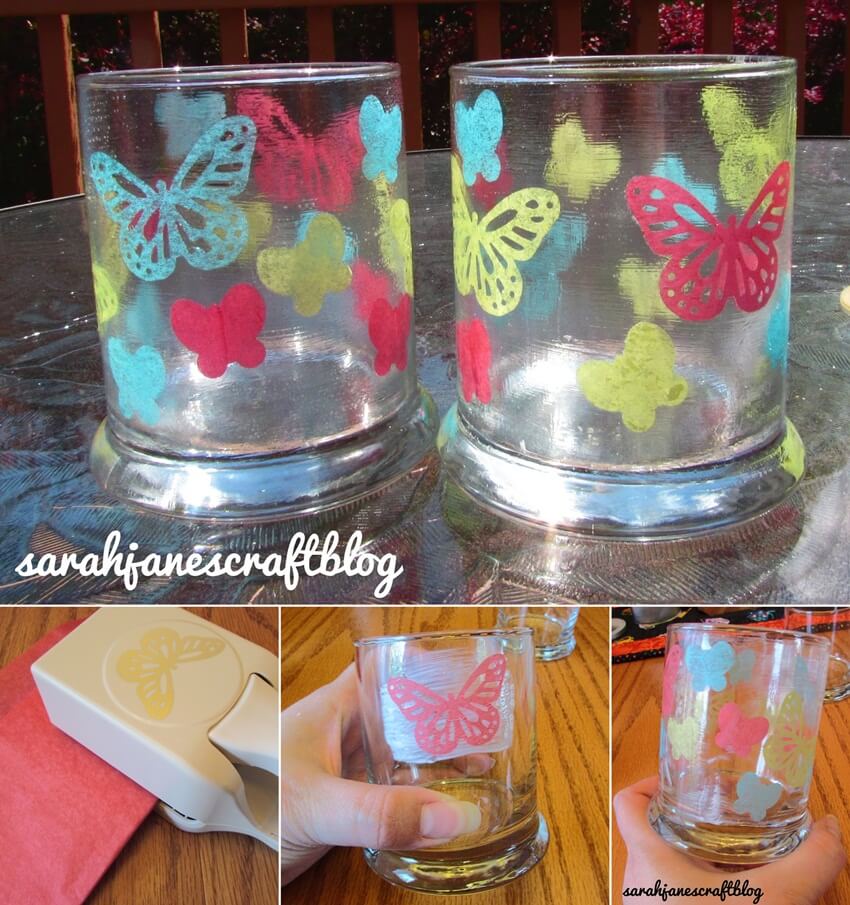 Punch tissue paper butterflies. And decoupage them on candle holders with mod podge.
9. Decorate an Empty Picture Frame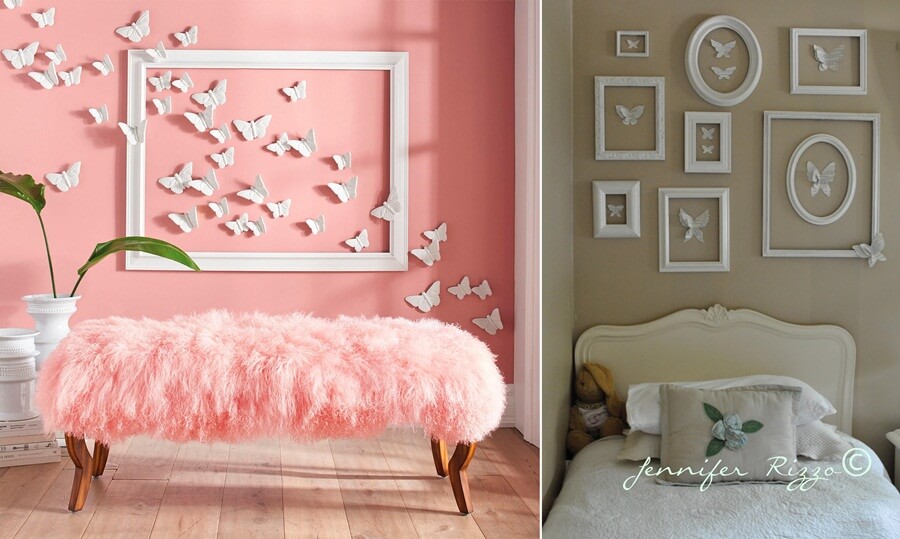 Find an old picture frame from a flea market. Paint it and decorate inside and around it with same colored butterflies.
10. Make a Wall Art with a Shadow Box, Paper Butterflies and a Newspaper/Magazine Clipping