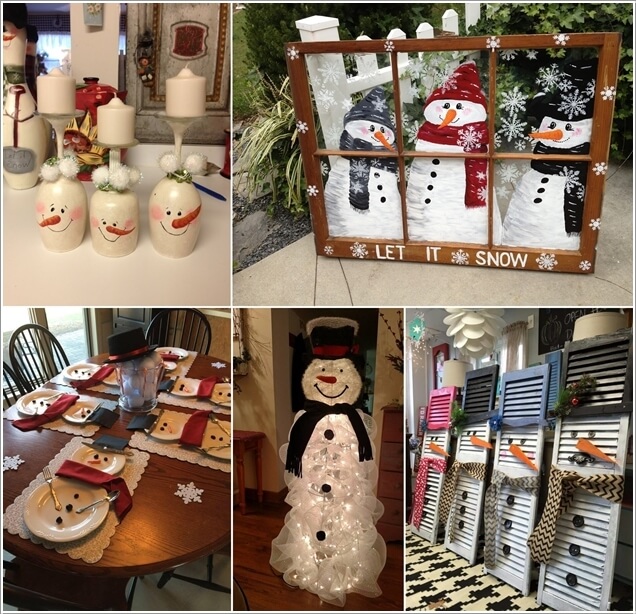 With the onset of winter, the season of celebration and decor begins. During winter season a snowman is a must and there are loads of different ways to make a snowman else than real snow to decorate your home's indoor and outdoor area. So, take a look at some cute snowman crafts:
1. Paint Snowmen on a Window Frame as If They Are Peeking Out to View the Winter Snow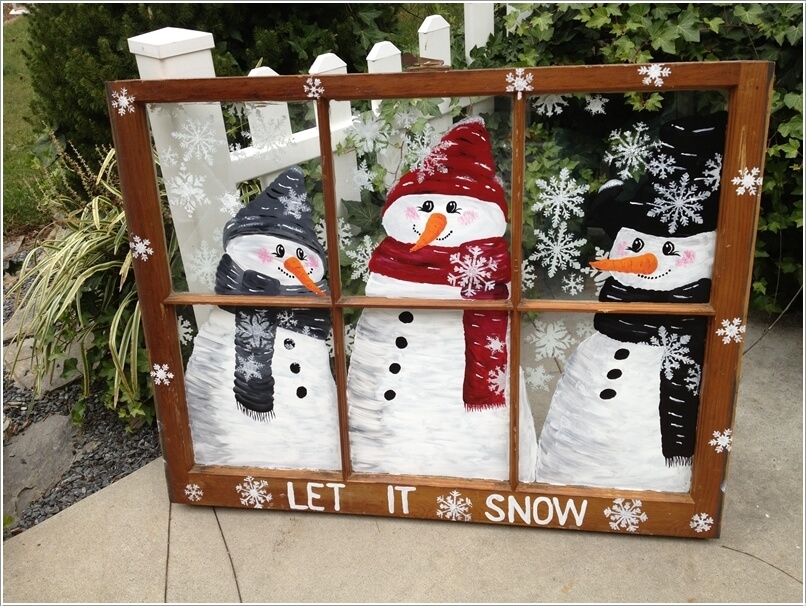 Image via: the whoot
2. Make a Snowman by Filling and Stacking Fishbowls with Faux Snow and Other Decorations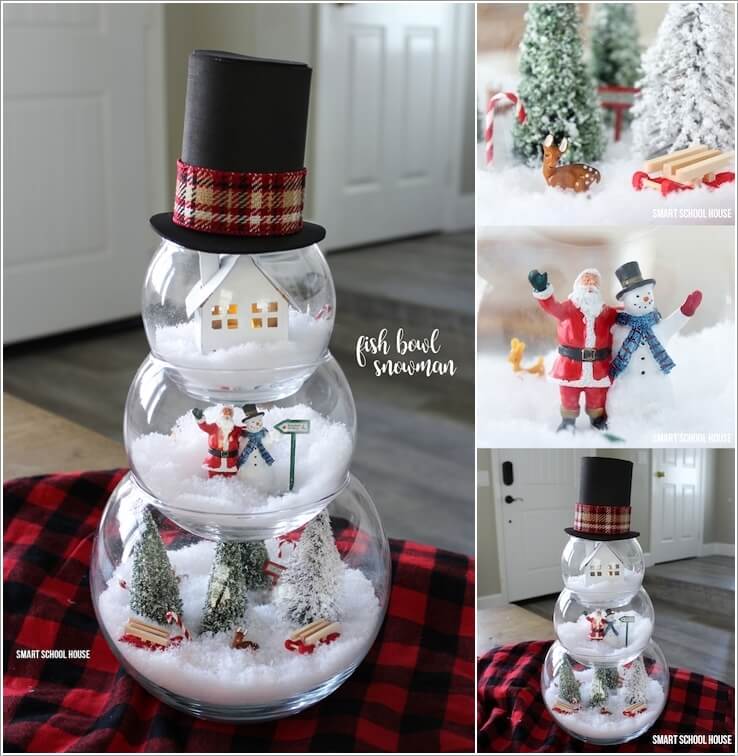 Image via: smart school house
3. Craft a Snowman with a Tomato Cage and White Deco Mesh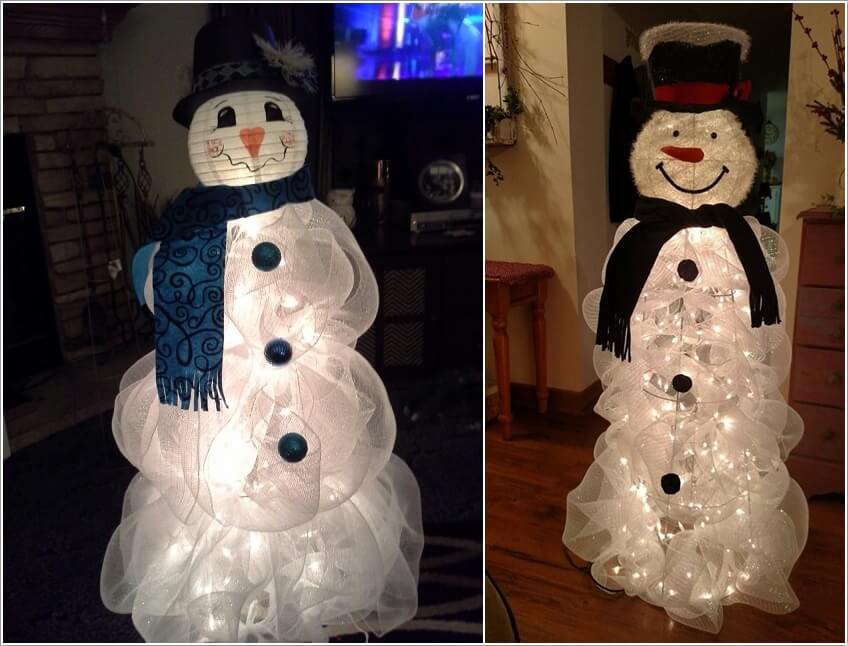 Image via: pinterest
4. Rethink Pallet Wood into a Snowman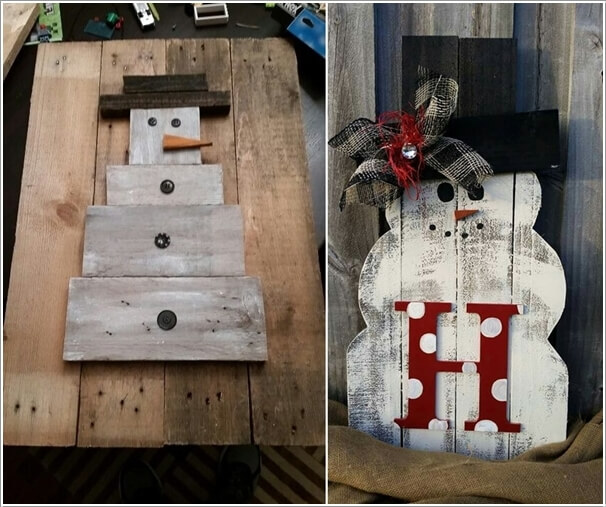 Image via: pinterest , live diy ideas
5. Paint Old Window Shutters and Give Them a Second Life as Adorable Snowmen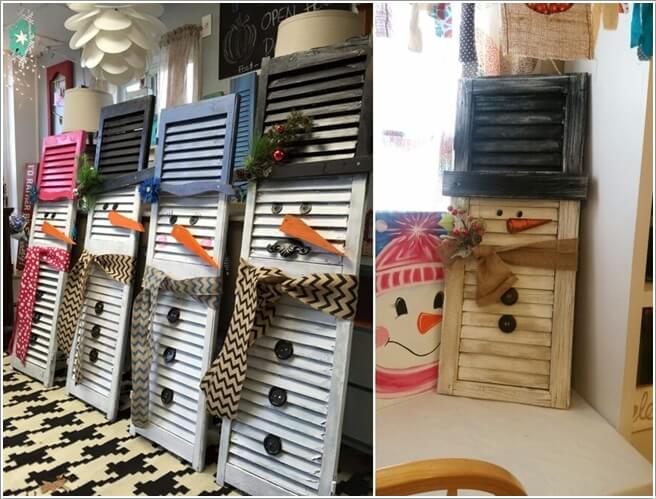 Image via: pinterest , pinterest
6. Paint and Decorate Spindles into a Snowman Family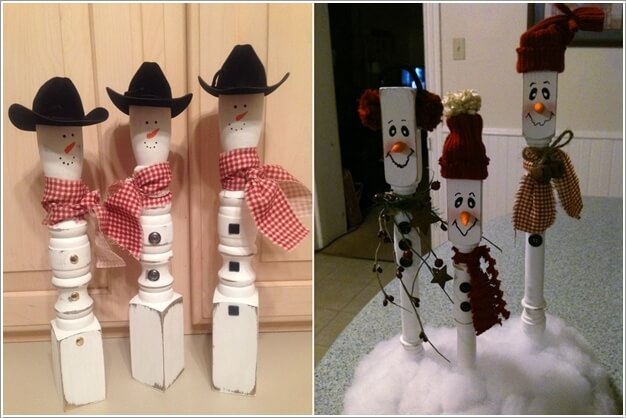 Image via: pinterest , pinterest
7. Top a Bed Spring with a Styrofoam Ball, Add Decorations and Voila!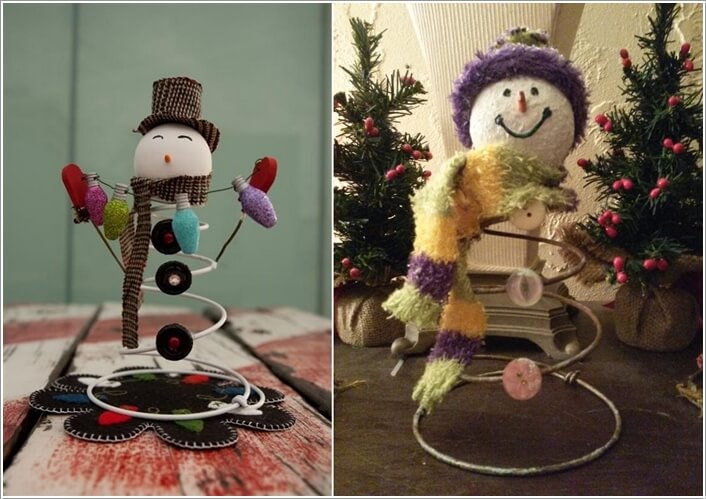 Image via: styletic , pinterest
8. Get Creative and Decorate Your Dining Table with Snowmen Made of Plates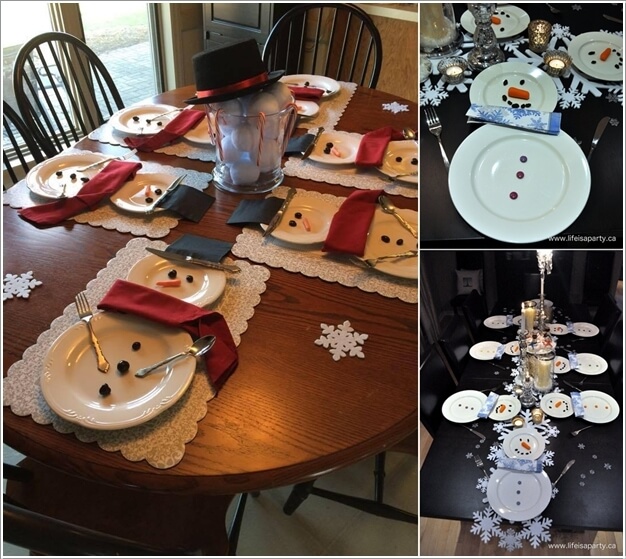 Image via: pinterest , life is a party
9. Paint and Decorate Dollar Store Wine Glasses into Snowman Candle Holders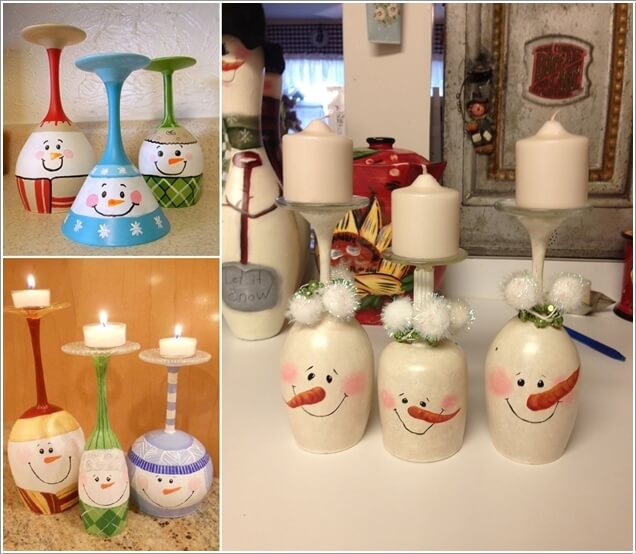 Image via: ne blondine
10.  Make The Cutest and Funniest 'Olaf the Snowman' with Painted Terracotta Pots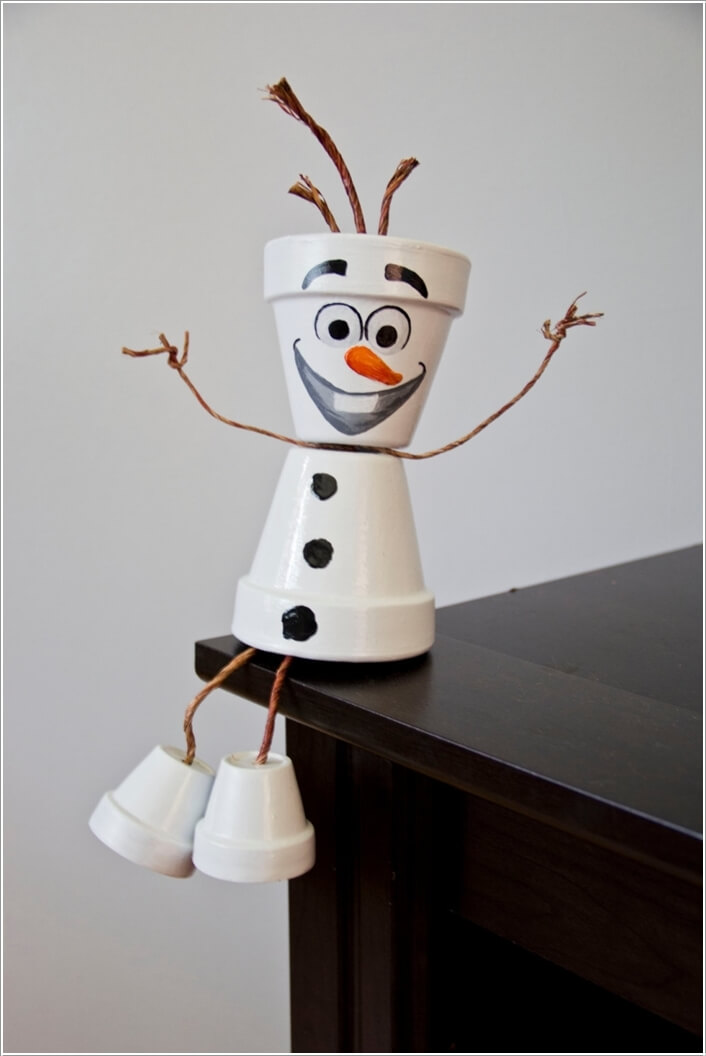 Image via: etsy