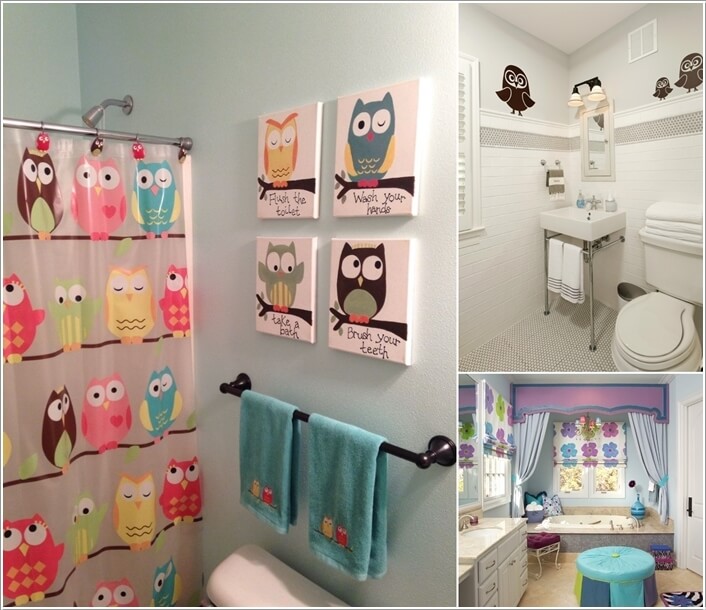 Just like you decorate your kids' room with cute and colorful things, you can decorate their bathroom as well in the same manner. You can either go for different kinds of wall decor or add life with accessories such as shower curtains, window shades and rugs. You can make a decor out of bath toys too. These and more interesting ideas await you below for you to get inspired. Take a look and enjoy:
1. Craft a Cute Wall Art Like These Owls Each with a Different Text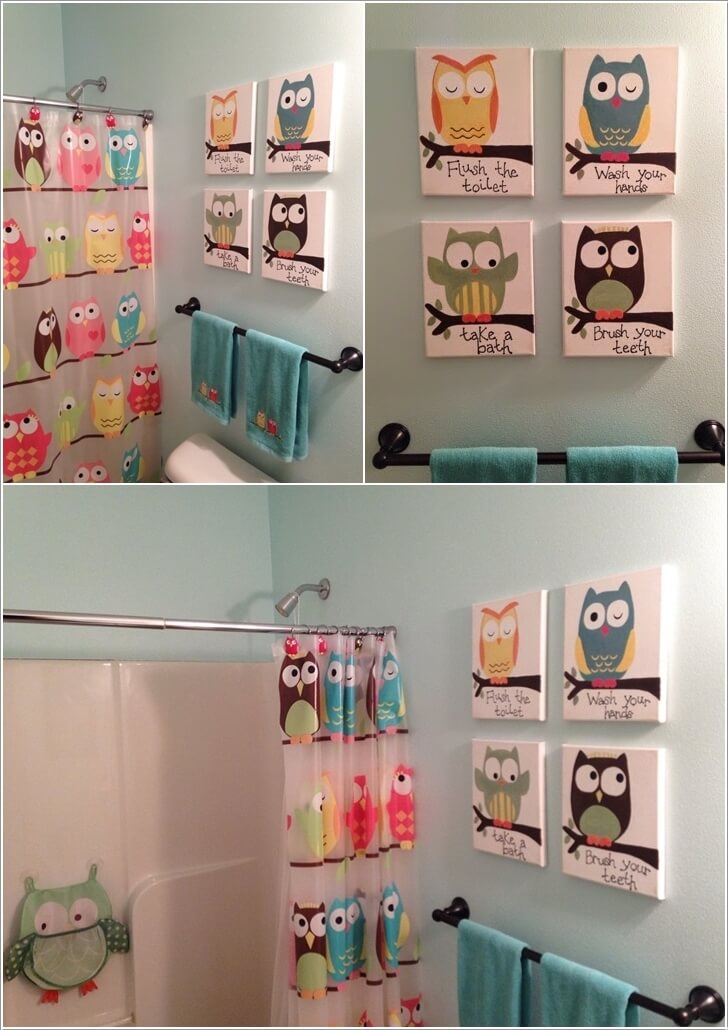 Image via: thrifty artsy girl
2. Hang Pictures of Your Kids In Black and White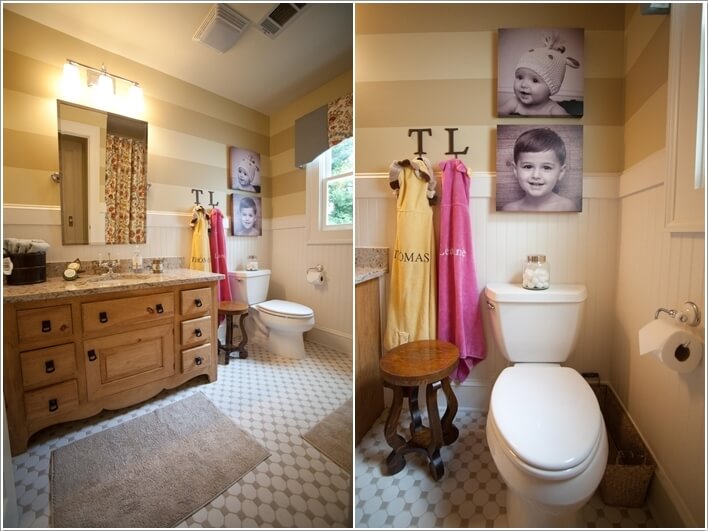 Image via: atl design works
3. Adorn The Wall With A Stripe of Printed Tiles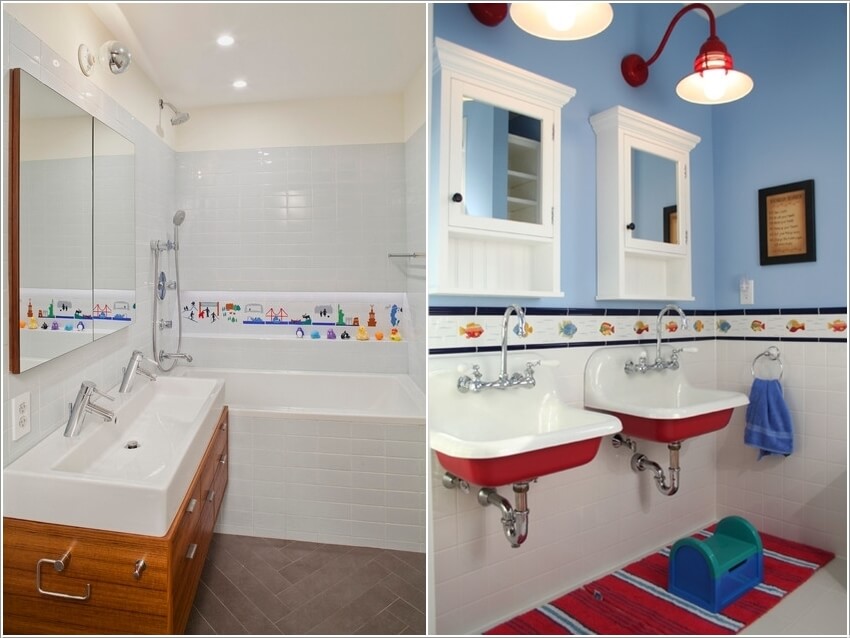 Image via: houzz , houzz
4. Install a Mirror With a Cute Frame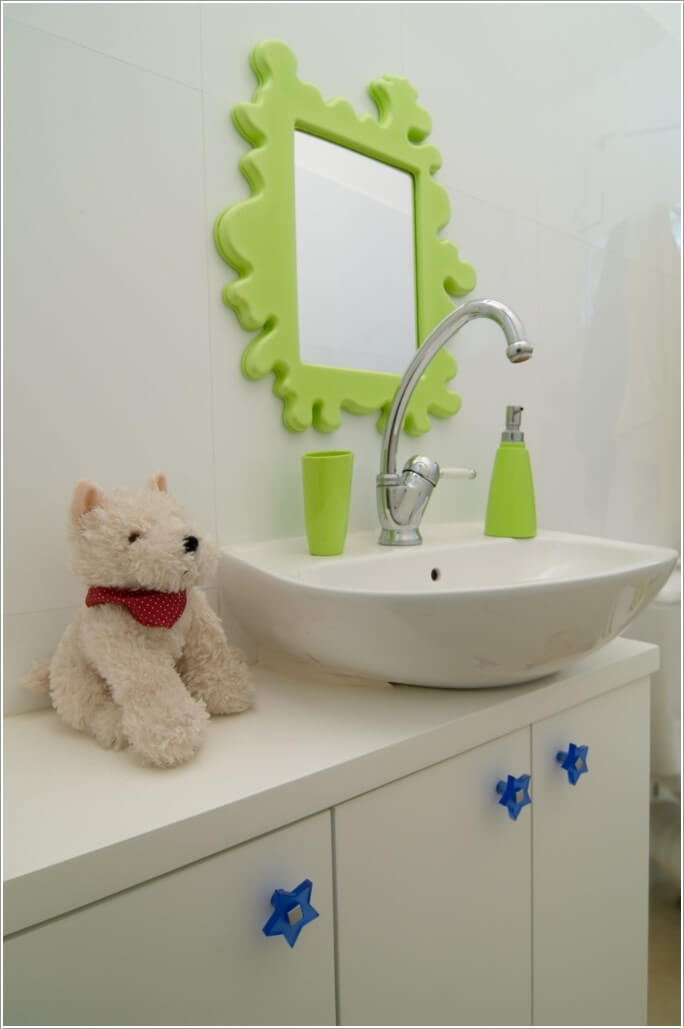 Image via: houzz
5. Hang a Shower Curtain with a Cheerful Print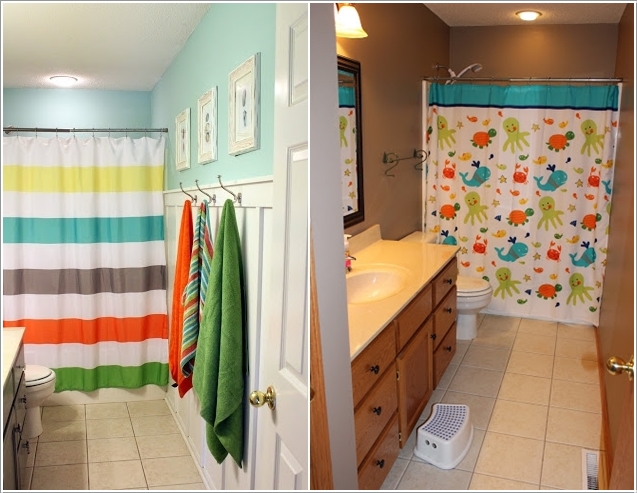 Image via: the blooming hydrangea
6. Why Not Display Your Kids' Handmade Drawings or Paintings?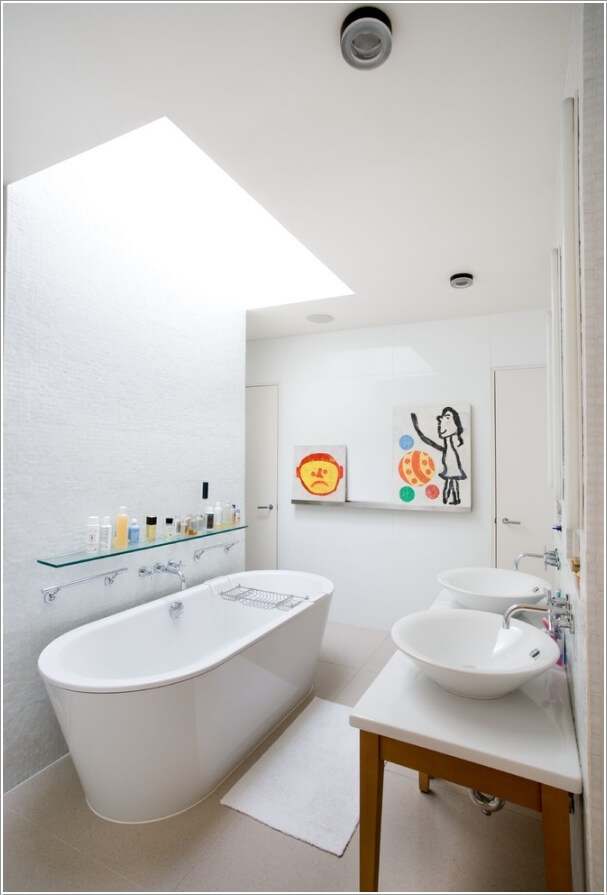 Image via: houzz
7. Create An Adorable Mix of Colors and Lively Patterns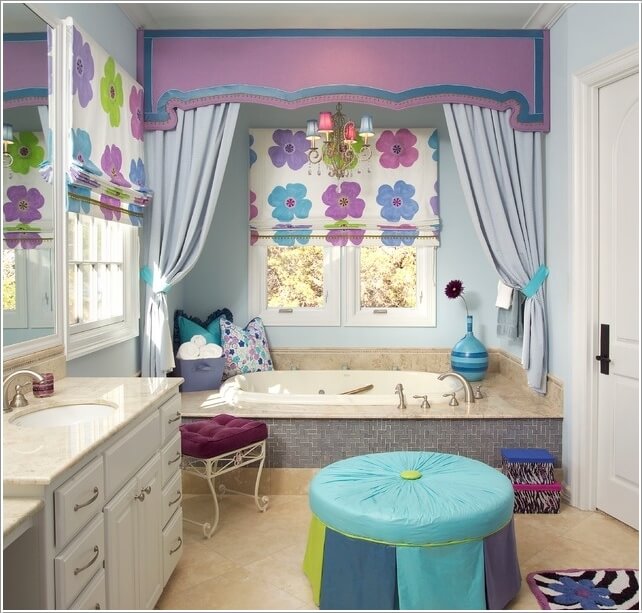 Image via: houzz
8. Install a Painted Shelf and Display And Store All The Bath Toys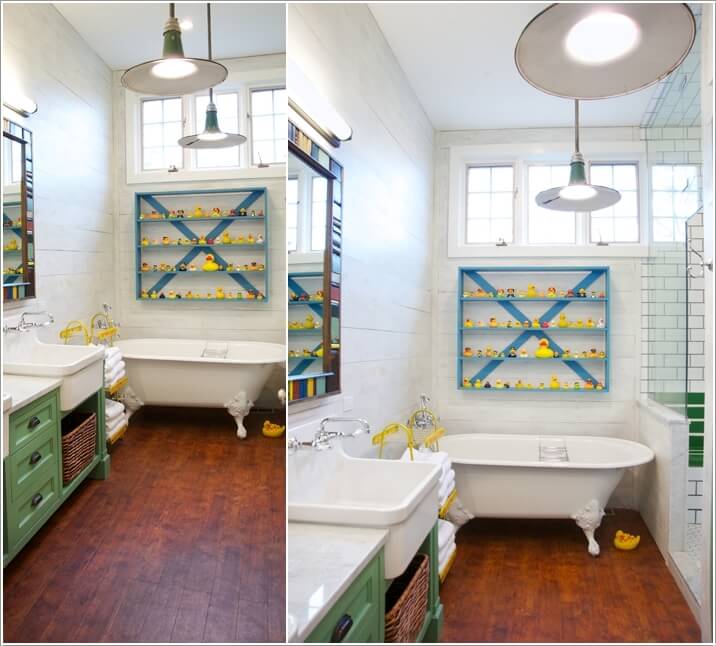 Image via: scott lyon construction
9. Make a Big Difference With a Small Change Using Decals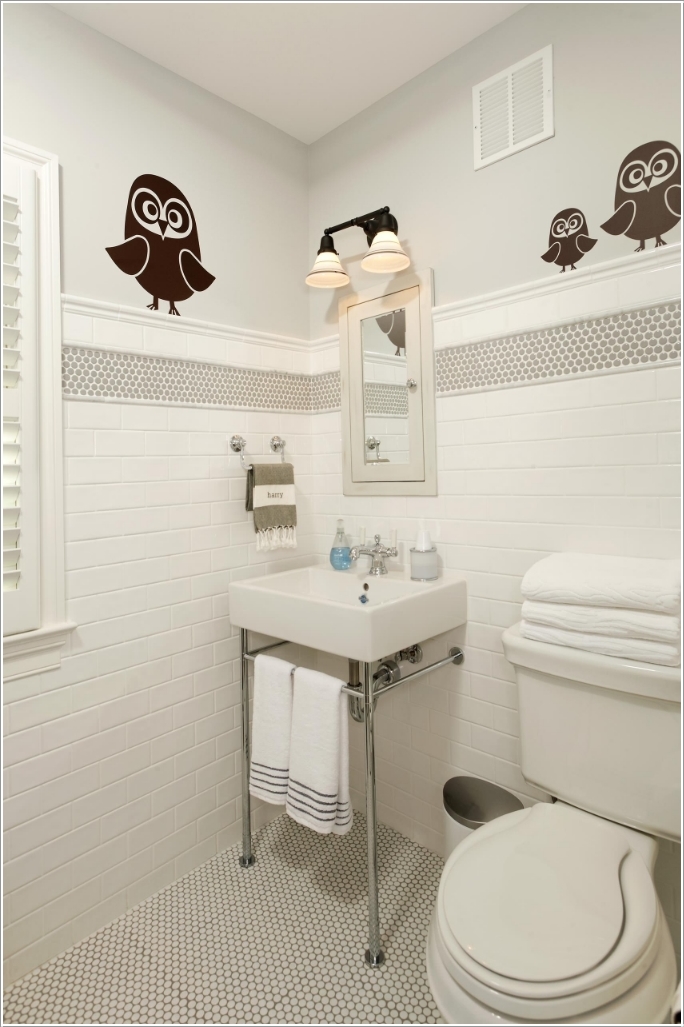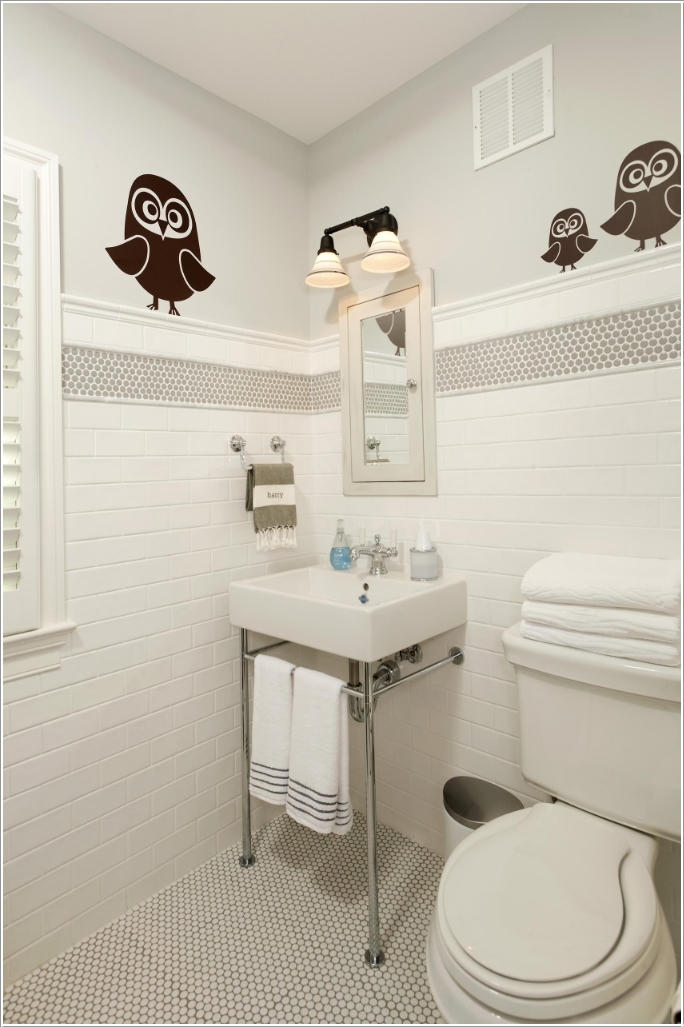 Image via: houzz
10. Roll Out a Colorful Rug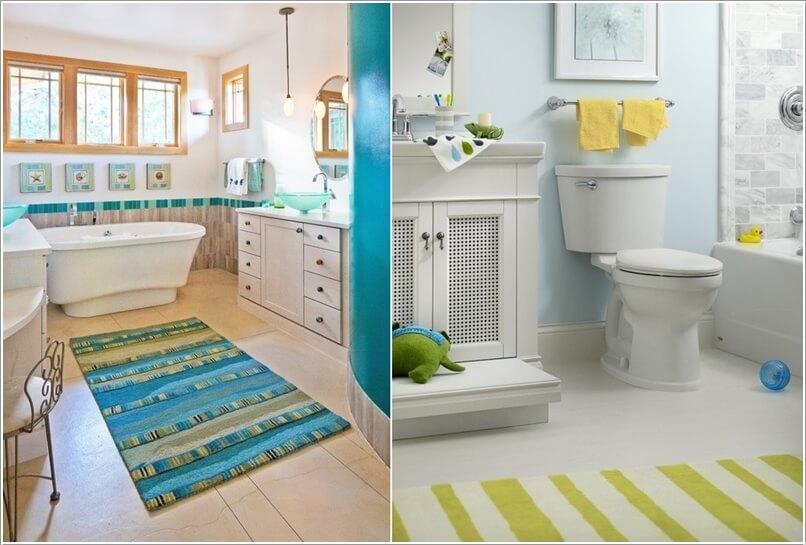 Image via: houzz , houzz