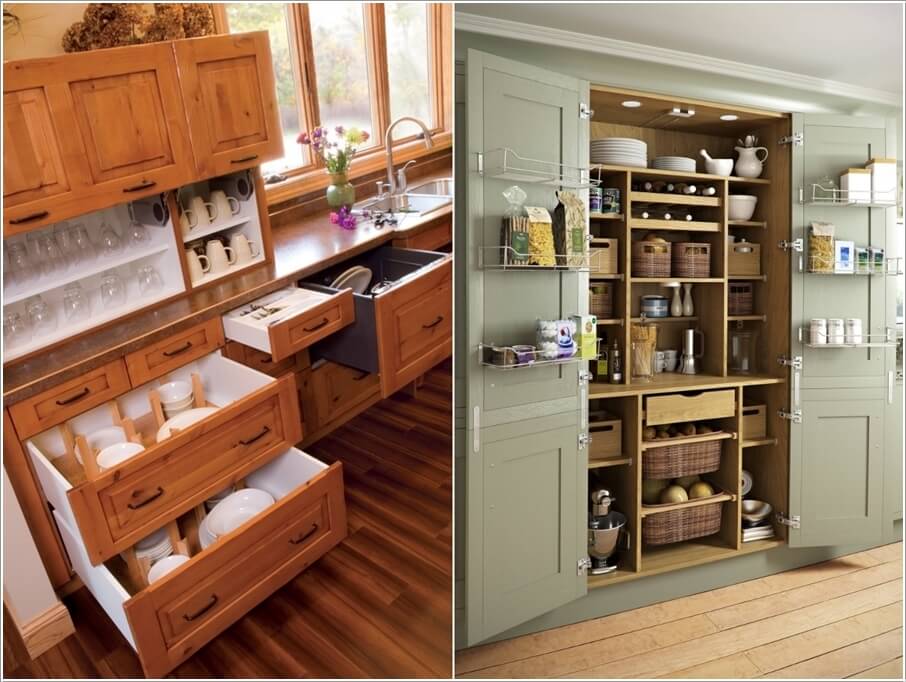 If you have a dish fetish or crockery cravings whenever you visit the store, then you must have a collection of crockery in need of proper storage. So, if you haven't created any exclusive storage space for your crockery then do create one. Regarding the ideas, we have done the work. Take a look and get inspired:
1. Claim Any Free Shelves Available Inside Your Pantry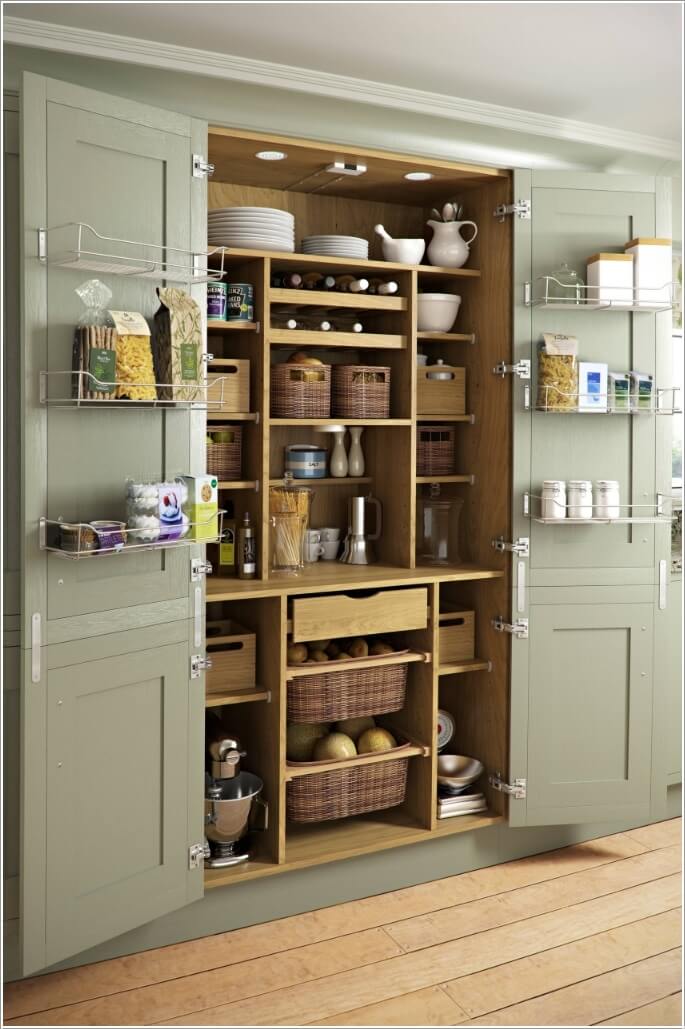 Image via: houzz
2. Dedicate a Portion of Your Kitchen Cabinet and Drawer Area to Your Crockery Collection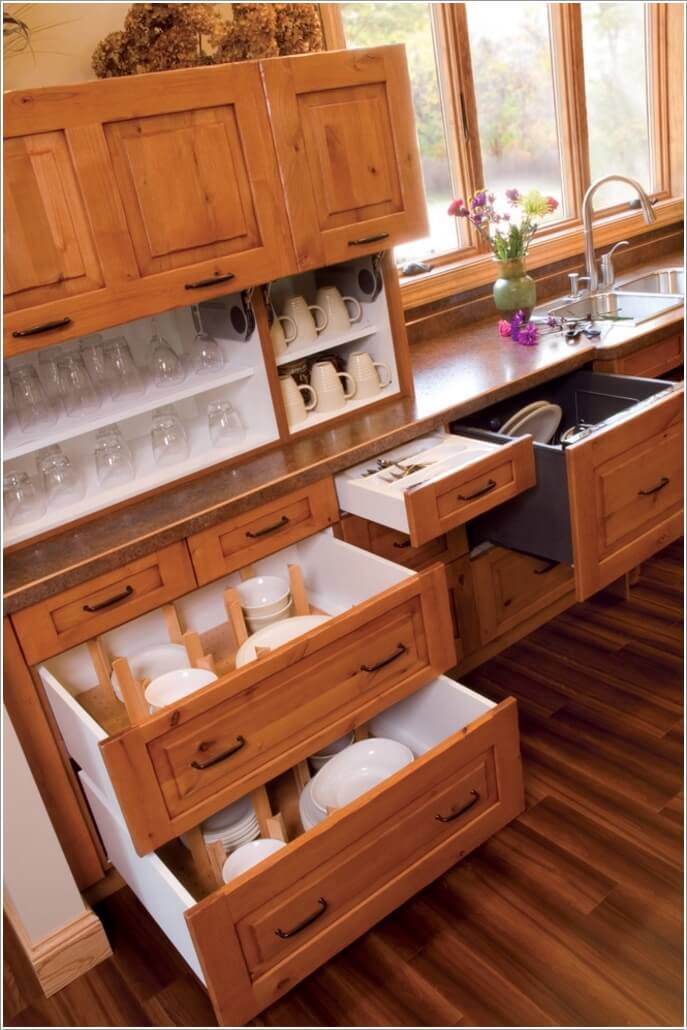 Image via: houzz
3. Who Said There Can't Be a Dish Pantry?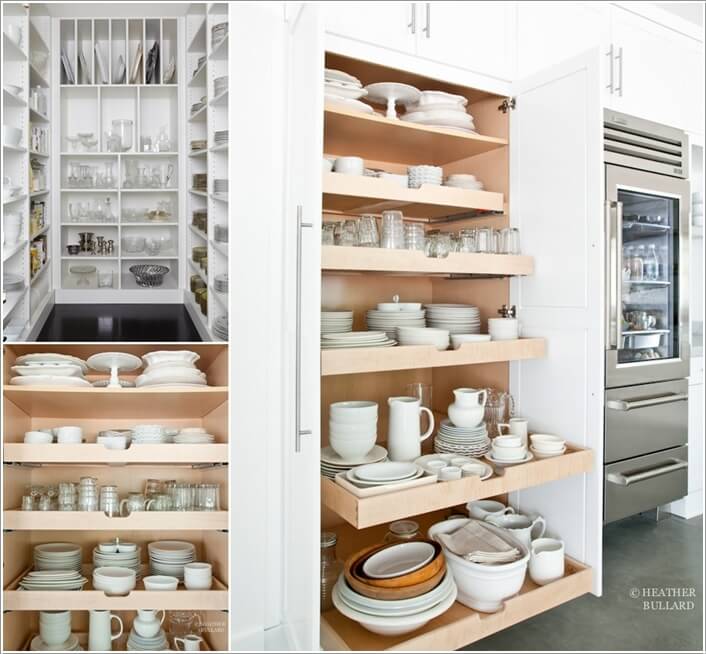 Image via: nina hendrick , heather bullard
4. Go For a Vintage Cabinet for Crockery Organization as Old is Gold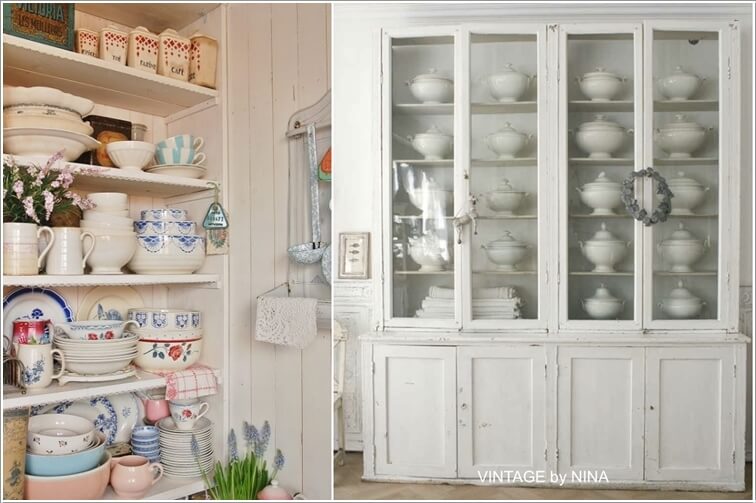 Image via: maddy and summer , atelier de campagneantiques
5. Create Storage for Crockery Inside Your Kitchen Island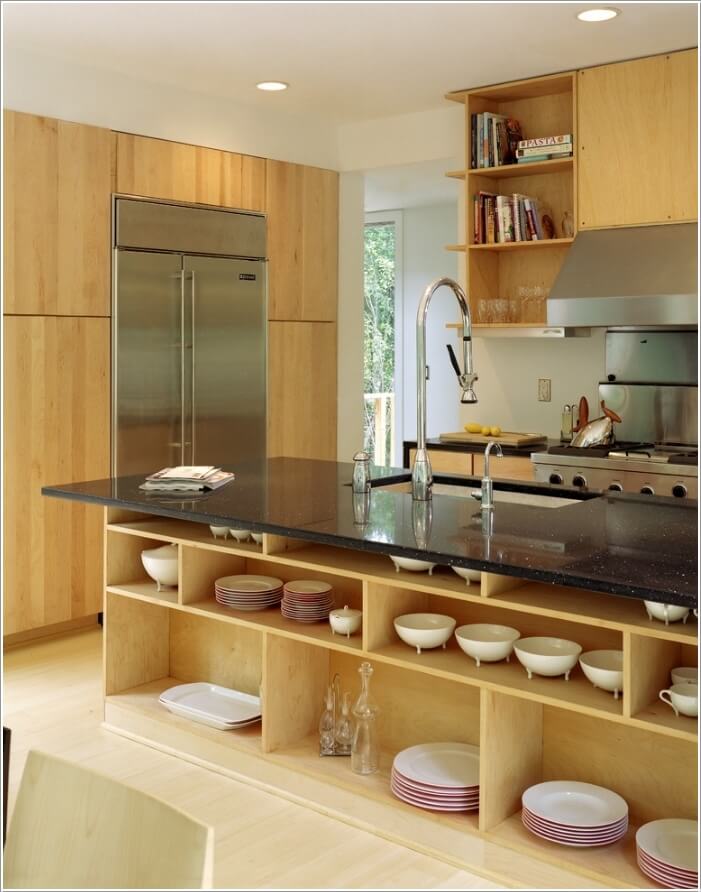 Image via: houzz
6. Install a Crockery Cabinet Under The Stairs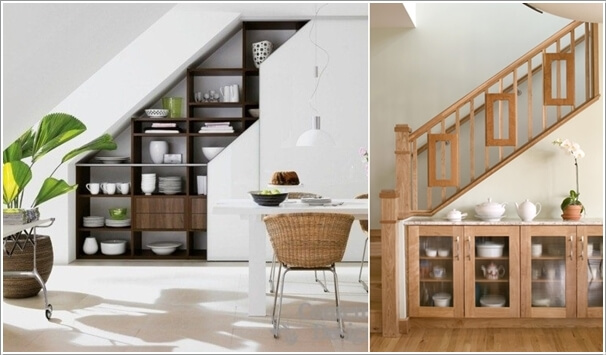 Image via: contemporary design , houzz
7. For An Industrial Look Invest in a Metal Storage Rack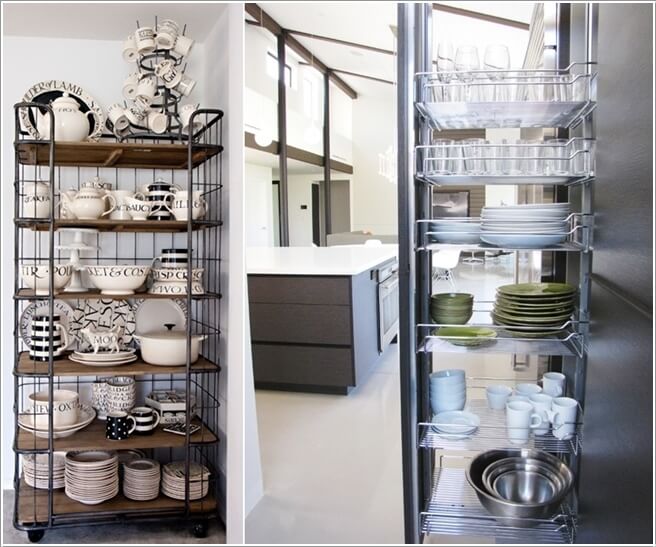 Image via: pinterest , houzz
8. Install Suspended Shelves So That You Can Make Use of The Free Space Vertically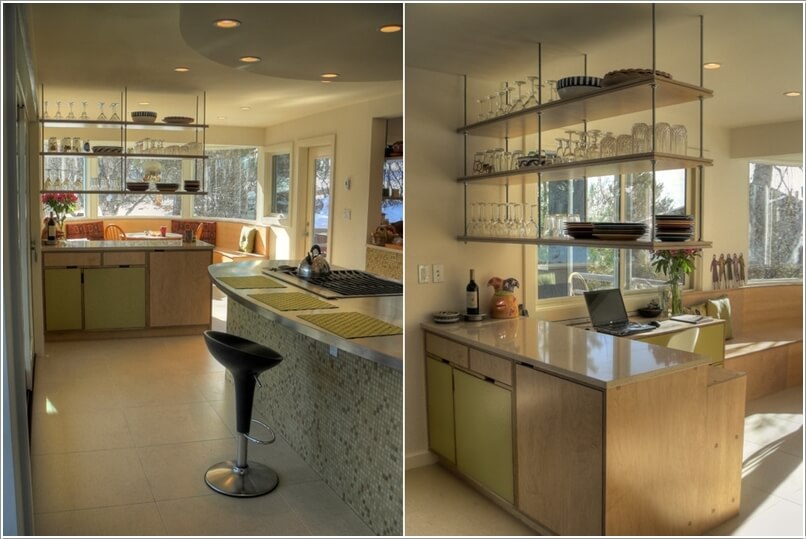 Image via: houzz
9. Build Floor to Ceiling Shelves Over Any Blank Wall of Your Kitchen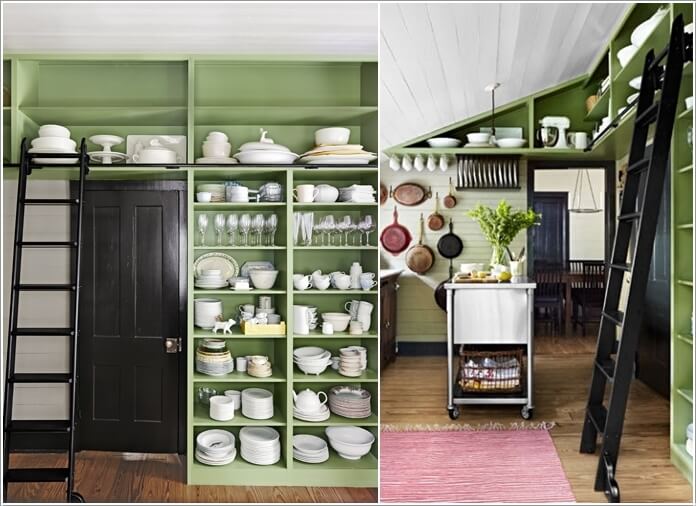 Image via: country living
10. Install Open Shelves Above The Counter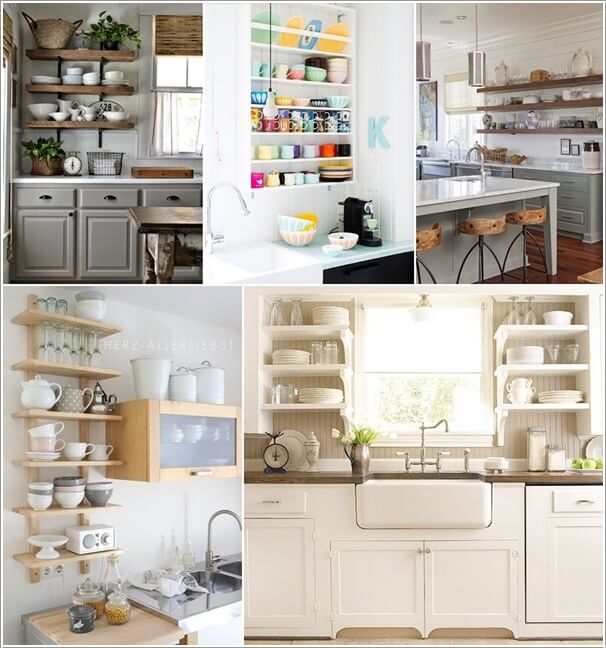 Image via: decoholic , sf girl by bay