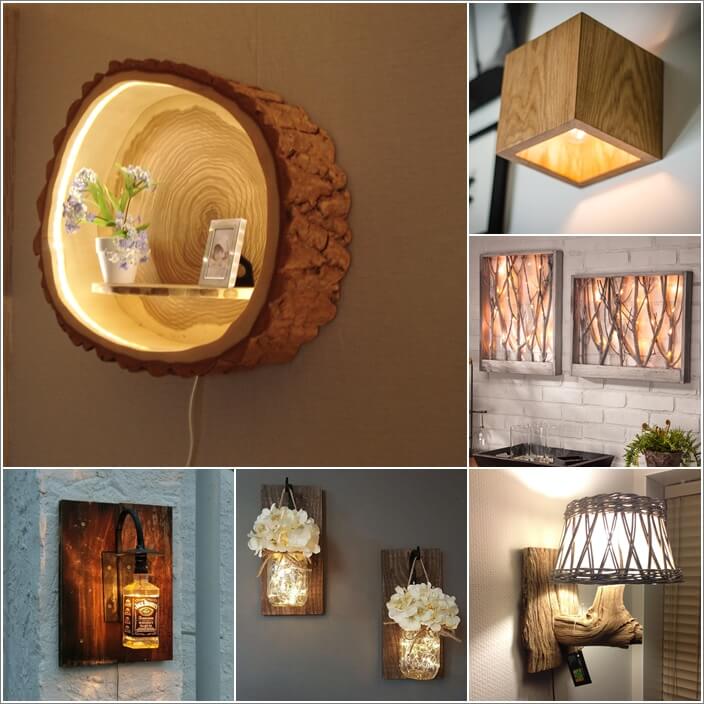 Either it is the indoor area of your home or the outdoor space, decor is incomplete without a few lamps or lights. So, we thought of bringing you such lamps today that won't make you say oh! I don't have enough space. Because you have to fix them on the wall as wall lamps. Cool, right? So take a look at some DIY wall lamp projects below:
1. A Lamp Created from a Hollowed Log And an LED Strip and Has a Tiny Shelf Too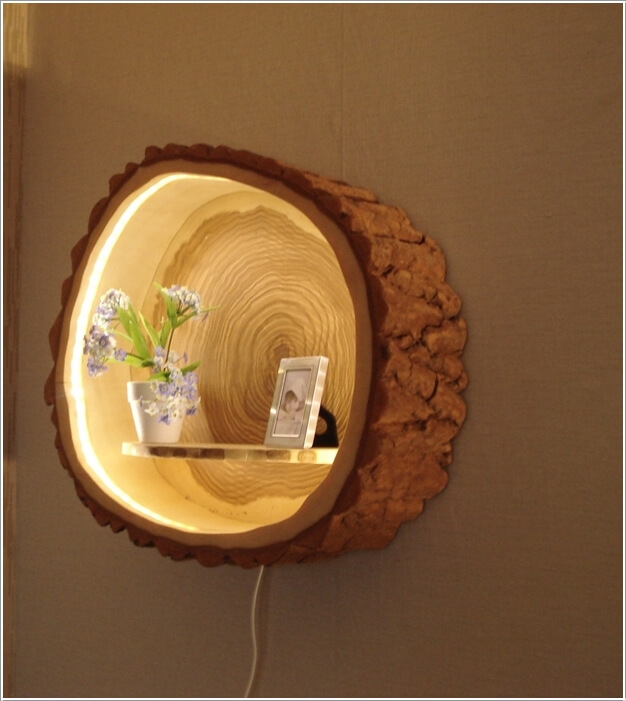 Image via: wood working crazy
2. Lamps Created from String Lights Covered Tree Branches Inside a Wood Frame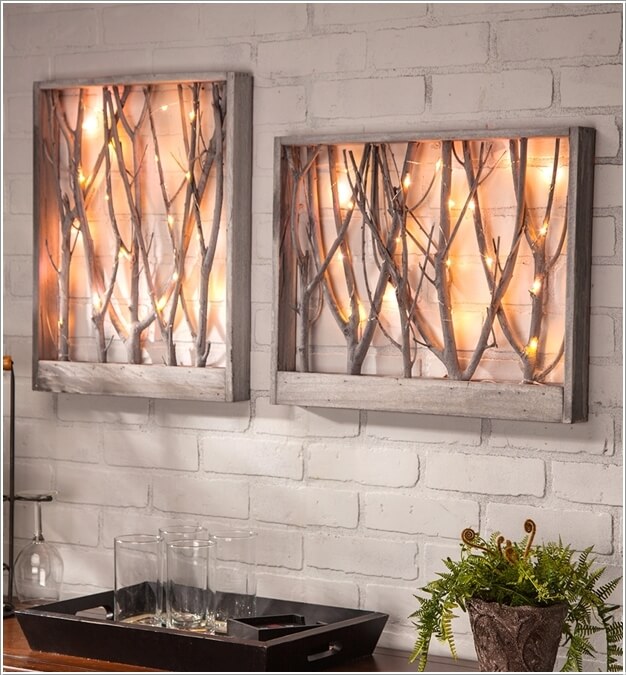 Image via: zulily
3. Lamps Created from Painted Recycled Tin Cans and Wood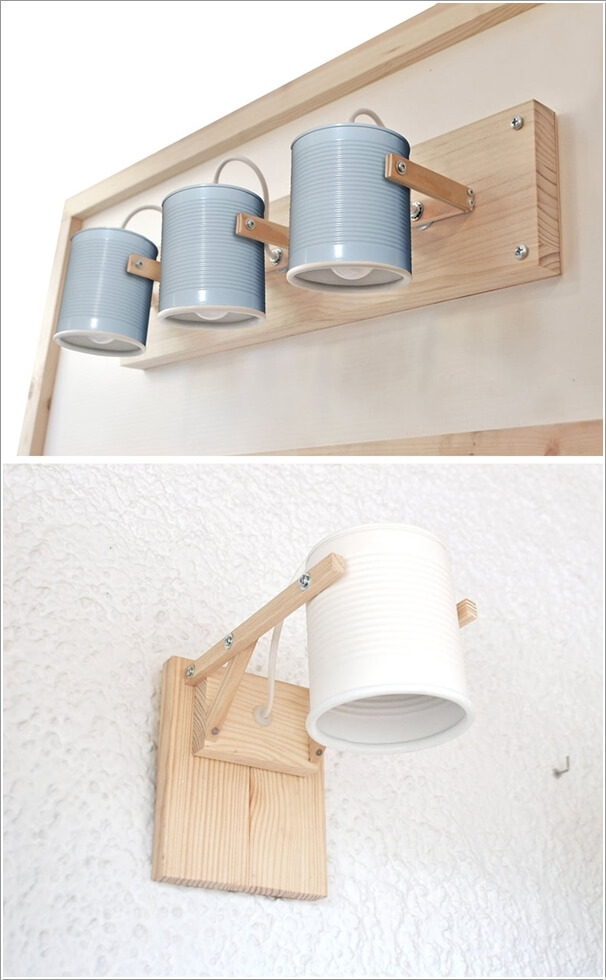 Image via: contemporist
4. A Rustic Farmhouse Light Created by Hanging a Bulb Over a Pulley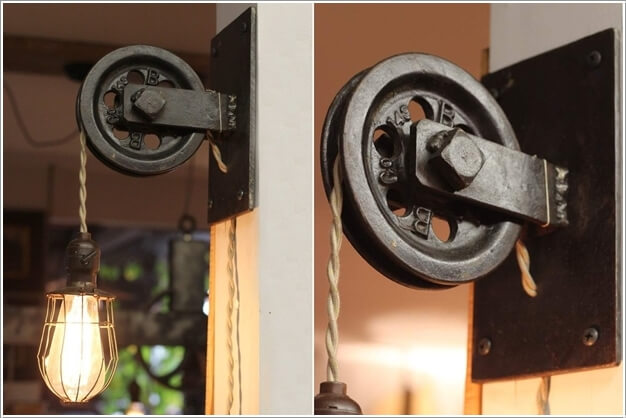 Image via: id lights
5. A Wall Lamp Created from Recycled Pallet Wood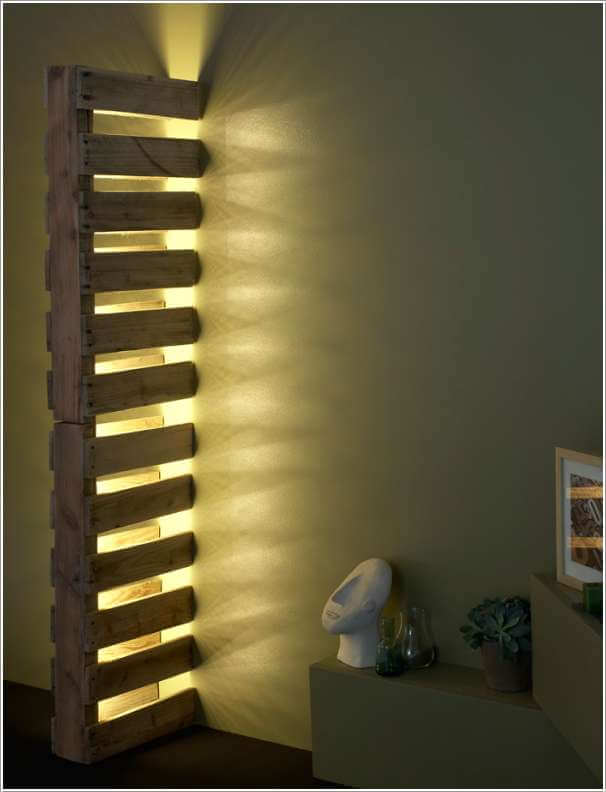 Image via: id lights
6. A Wall Sconce Made from an Oak Cube Perfect for Minimalist Style Lovers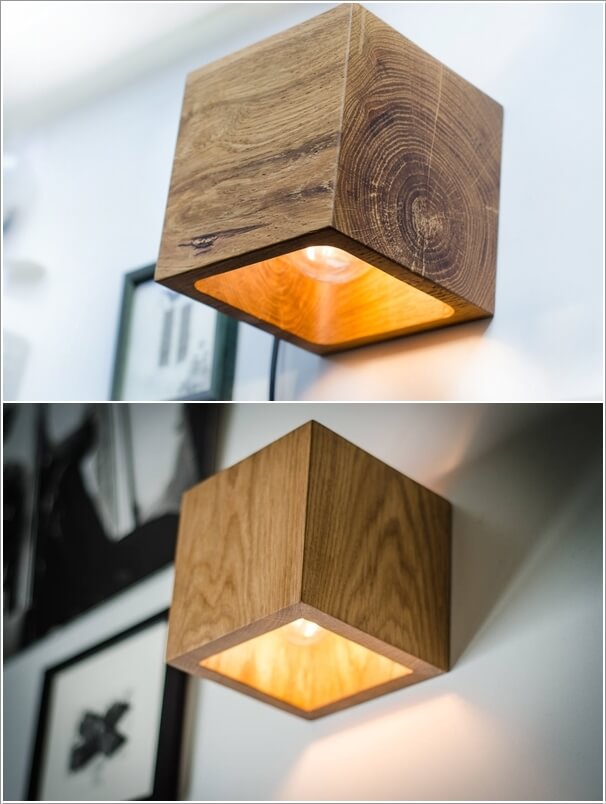 Image via: etsy
7. A Handcrafted Woven Wood Lamp; Now That's Something Out of The Box!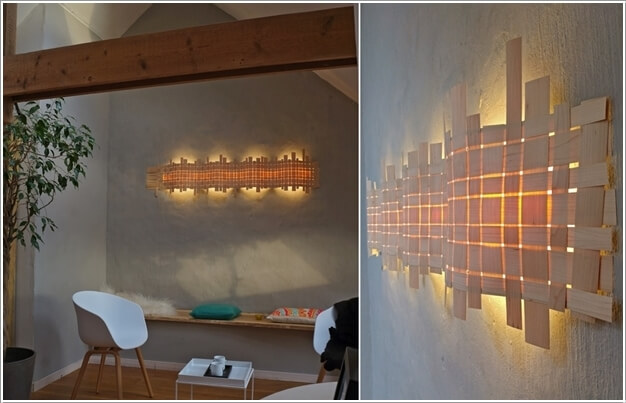 Image via: passion 4 wood
8. A Wall Light Created from a Whiskey Bottle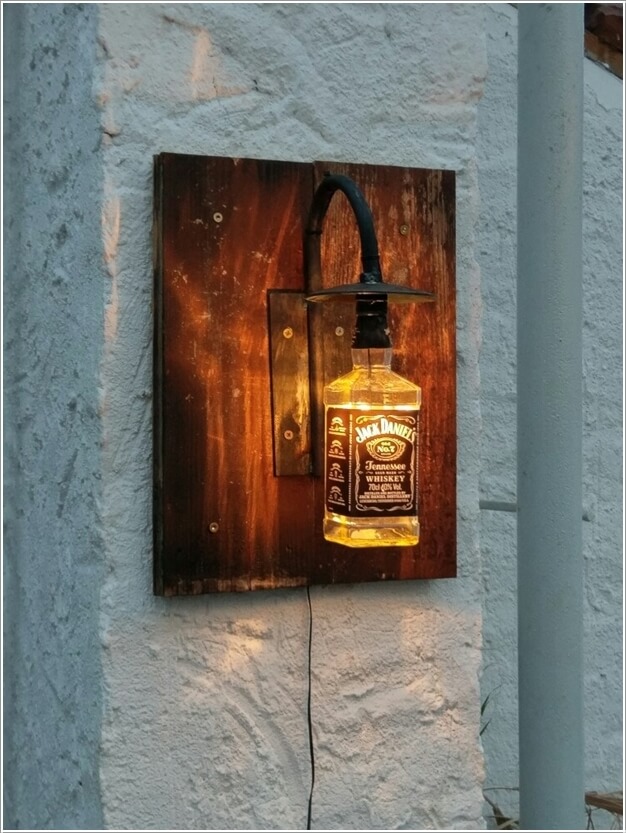 Image via: pinterest
9. Beauteous Wall Lamps Made from Mason Jars and Barn Wood
10. Wall Lamps Created with The Combination of Weathered Wood and Lampshades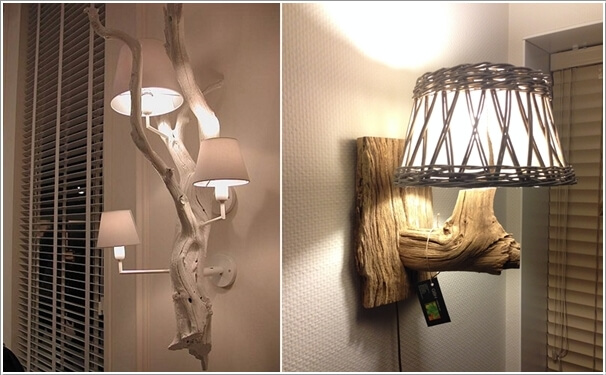 Image via: doehetzelfideetjes , pinterest