Want to enjoy a craft project that is easy to do and you can involve kids in it too? If yes then one cool idea is doing stamp painting. You can make the preparation of creating the stamps and then the kids can do the stamping with paint. And if you want you can give the final touches to the project in the end. We have collected some stamp painting ideas you would love to try. Take a look:
1. Make a Lovely Cherry Blossom Tree Wall Art With a Soda Bottle Bottom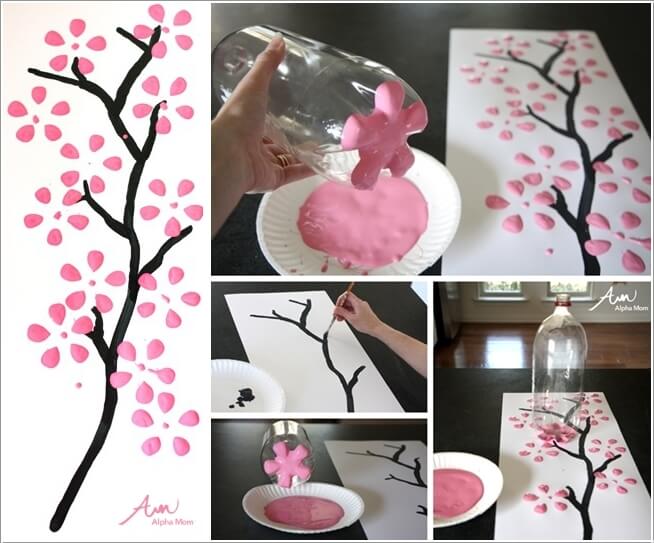 Image via: alpha mom , the whoot
2. Use an Okra to Stamp Wheels in Different Colors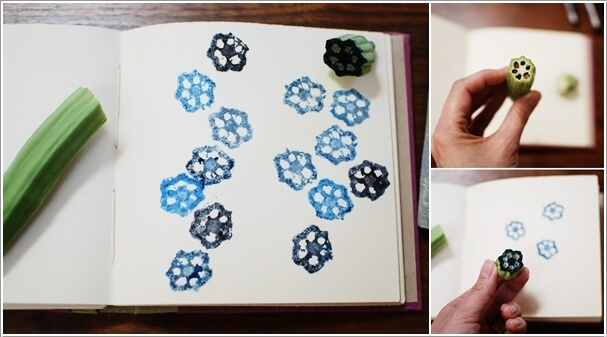 Image via: tend collective
3. Put a Stencil on a Canvas and Stamp a Mix of Colors with a Sponge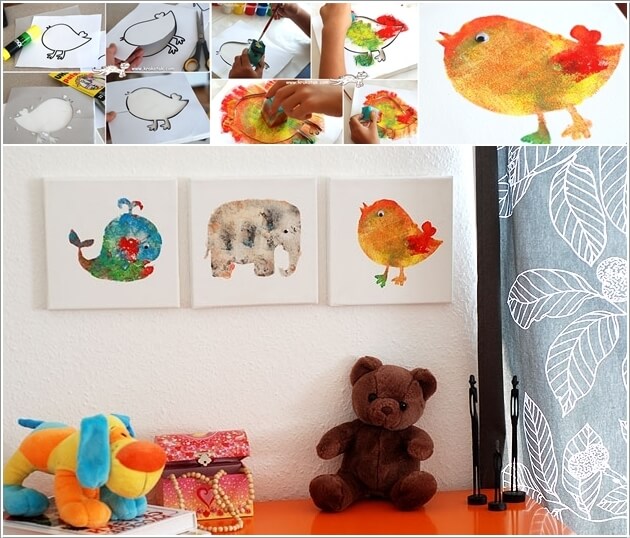 Image via: krokotak
4. Cut and Press a Toilet Paper Roll for Stamping Leaves on a Tree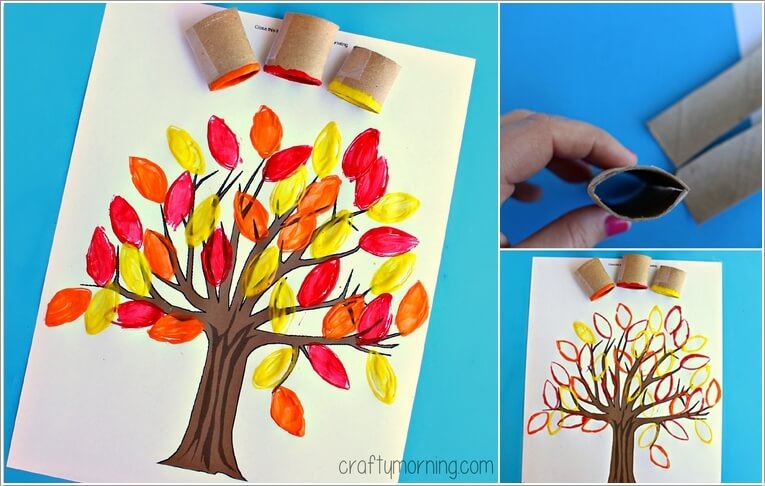 Image via: crafty morning
5. Apply Paints in Different Colors Over a Leaf and Stamp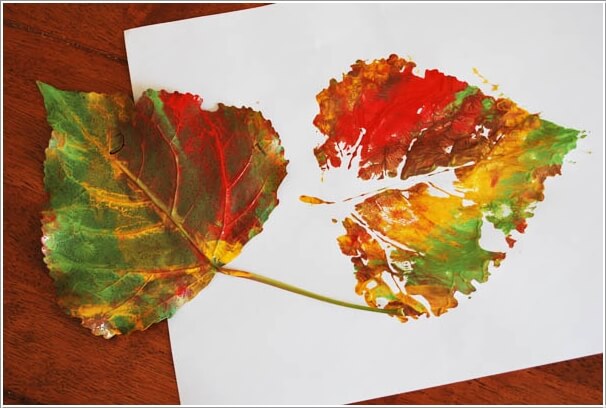 Image via: nashville parent
6. Did You Know a Paint Coated Bubble Wrap Makes a Wonderful Pattern When Stamped ?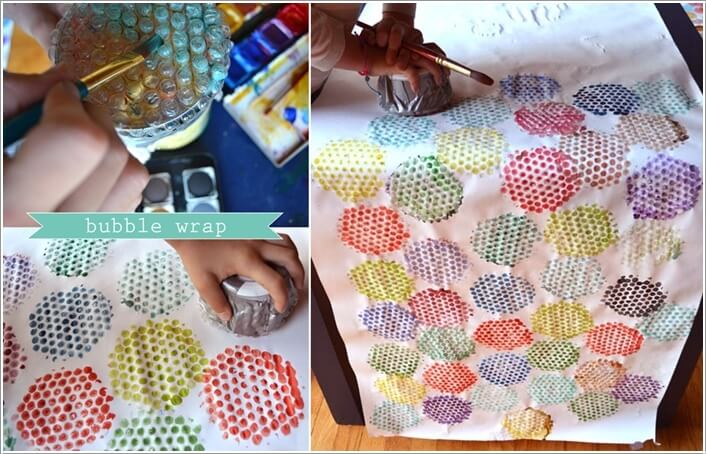 Image via: art bar blog
7. For Making Some Perfect Roses Stamp With a Celery Stem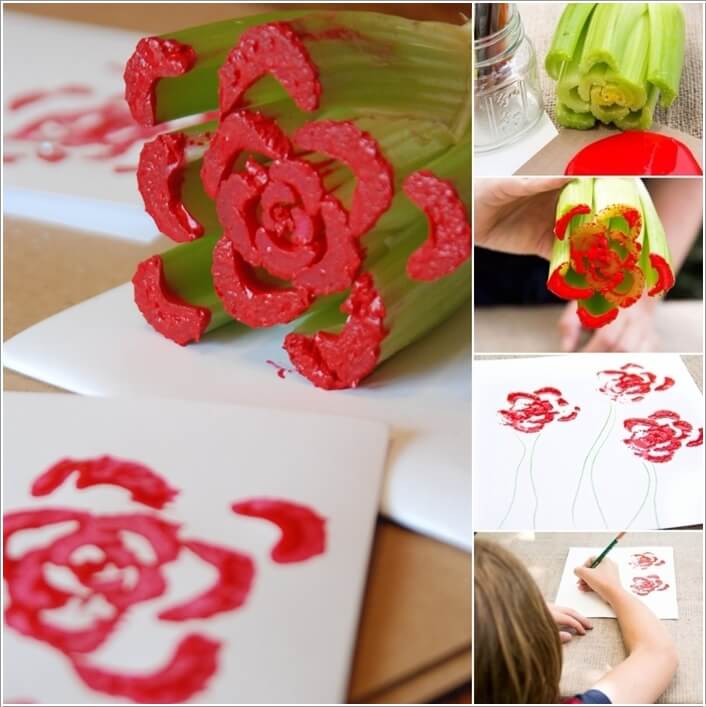 Image via: homemade serenity , tu ola
8. Make Leaves of a Tree Using a Carved Potato as a Stamp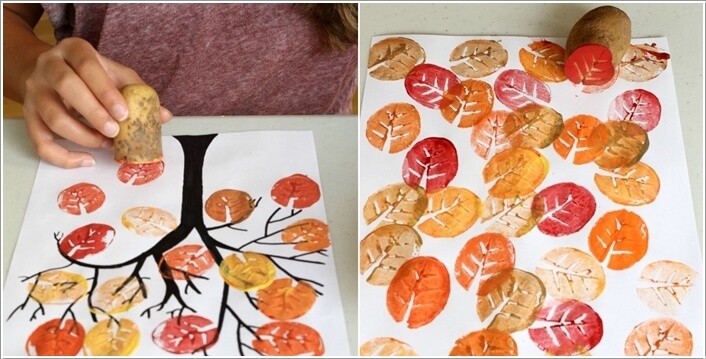 Image via: how wee learn
9. Create Fun Paintings Using Wine Corks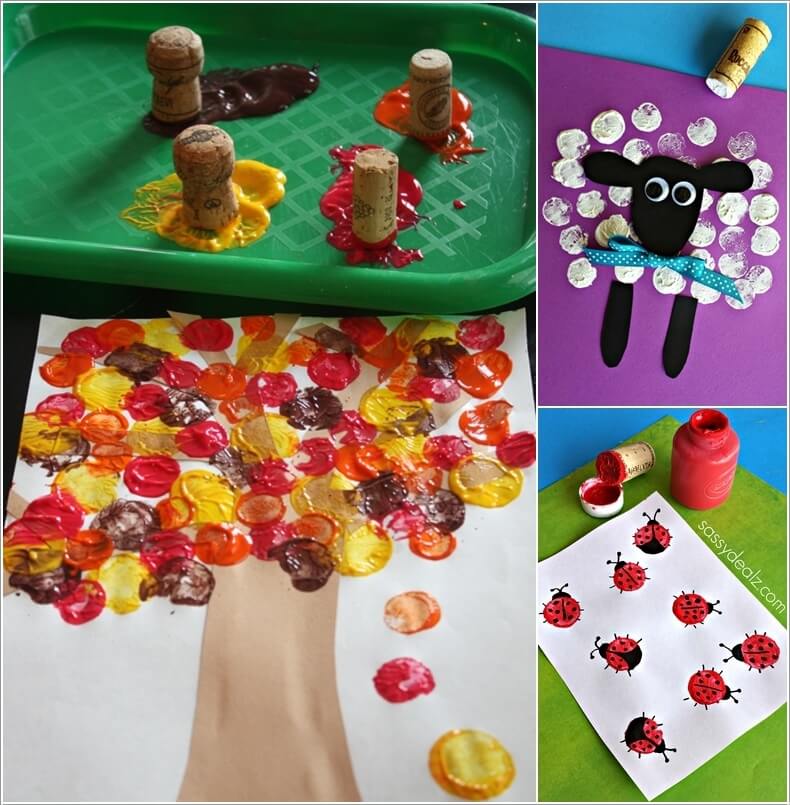 Image via: the picky apple , crafty morning , crafty morning
10. Make Pumpkins with a Bottle Cap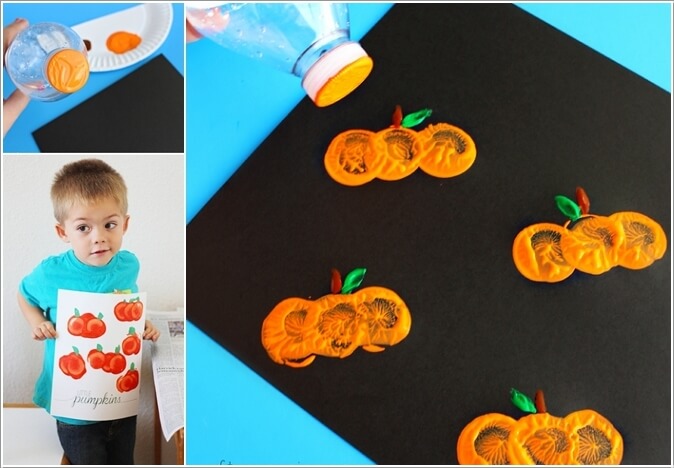 Image via: crafty morning