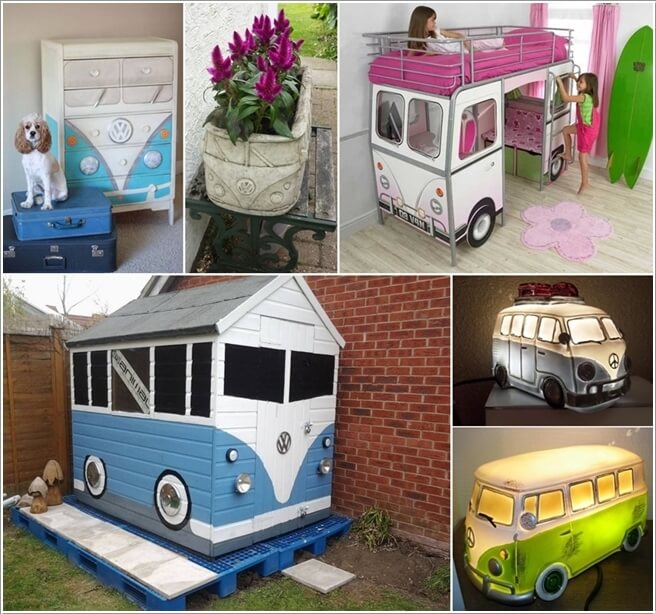 If vintage and retro is your thing when its comes to home decor then you can easily include this inspiration in different parts of your home like a living room, bedroom, kitchen and even garden with a VW camper inspired decor. It looks cute in the form of a pink bed or a blue shed and at the same time can look masculine in gray or red with a real VW camper's mural. So, take a look at all the awesome ideas we have collected for you:
1. Give Your Garden Shed a Camper Makeover with Paint and Some VW Camper Hardware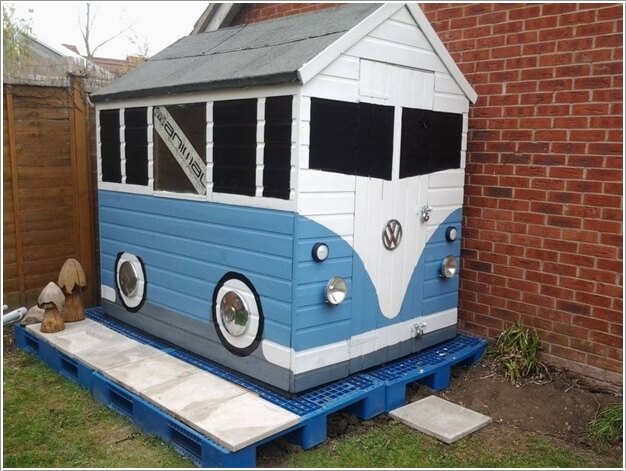 Image via: vw camper blog
2. For a Retro Inspired Kids' Room Make VW Camper Headboards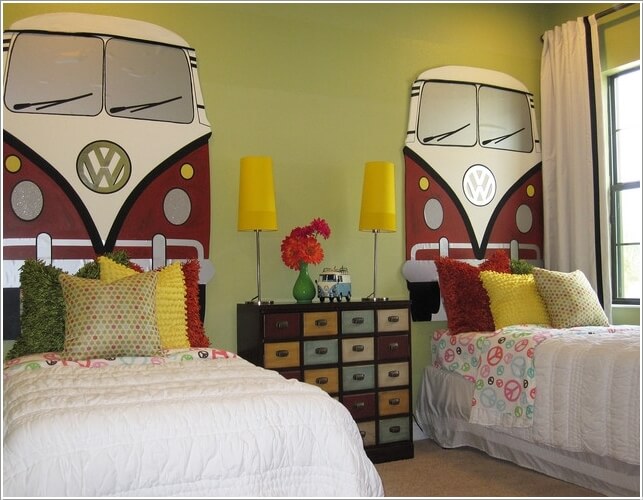 Image via: houzz
3. Get a Camper Van Inspired Bunk Bed for Kids and a Crib In Case of a Baby Nursery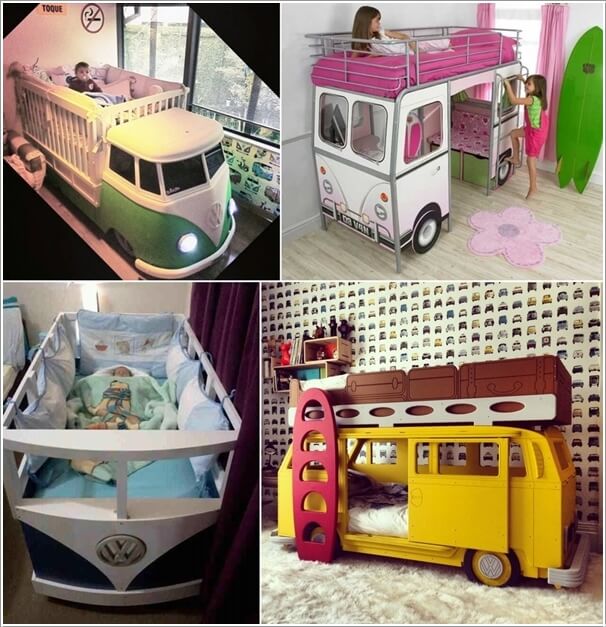 Image via: 1 , 2 , 3 , 4
4. Give An Old Dresser a Makeover with a Volkswagen Theme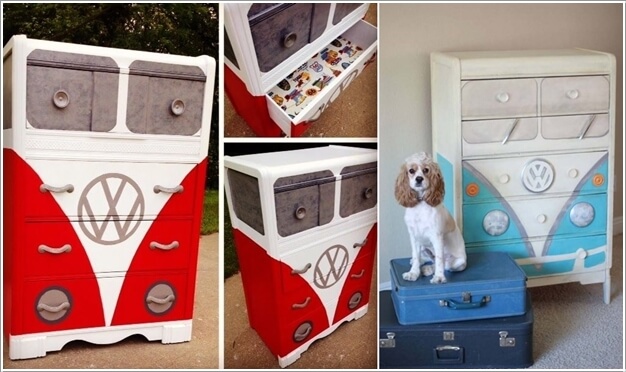 Image via: belles allemandes
5. Decorate Your Home with Volkswagen Throw Pillows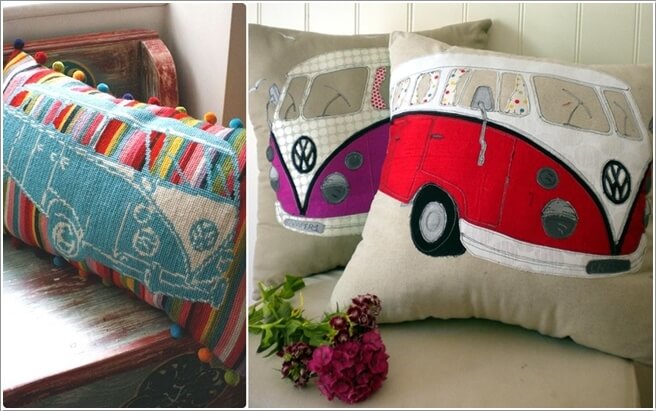 Image via: pinterest , coastal home
6. Bring A Retro Flair to Your Living Room with a VW Camper Wallpaper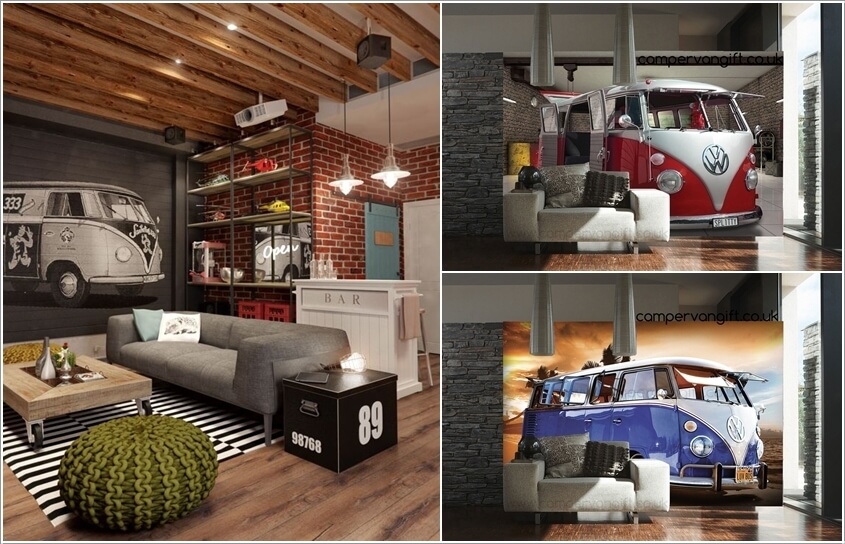 Image via: home designing , camper van gift
7. Adorn Your Garden with a VW Planter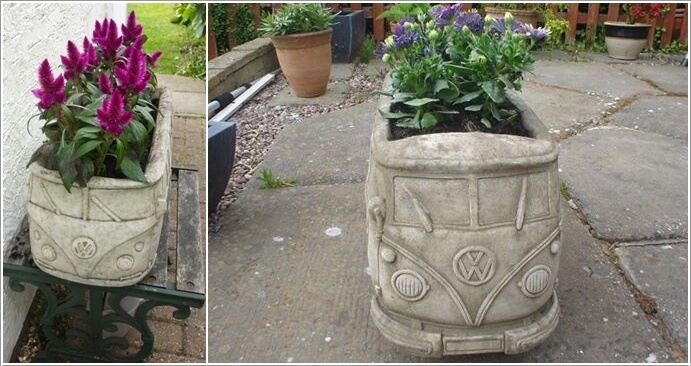 Image via: pinterest , pinterest
8. Craft A Wall Art By Using Cardboard and Paint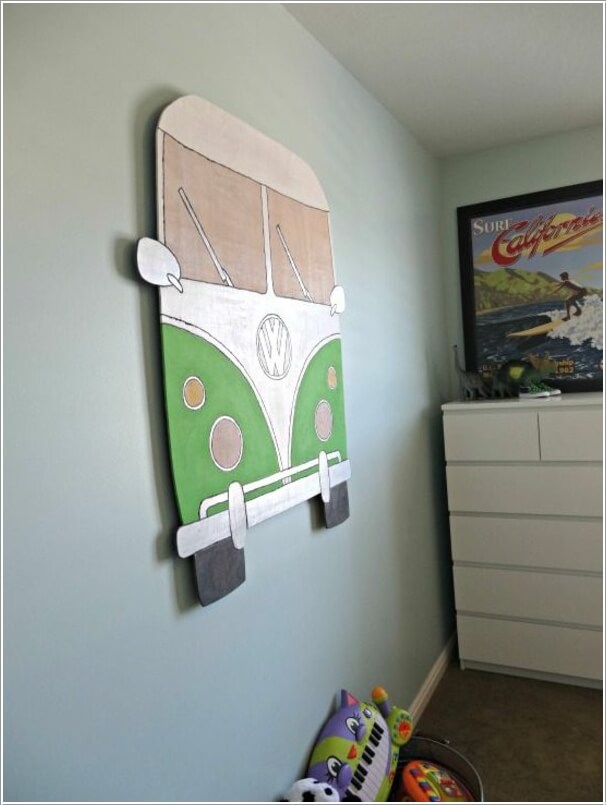 Image via: fresh design pedia
9. Build a Potting Bench with a Painted Camper Van on a Beach View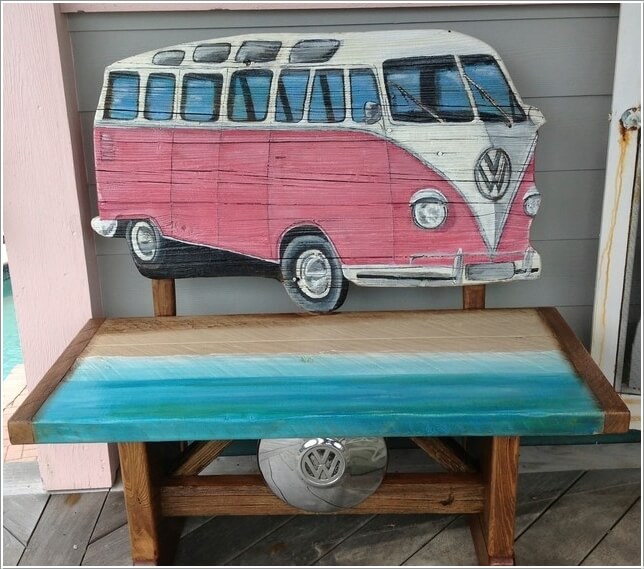 Image via: houzz
10. How About a VW Camper Lamp?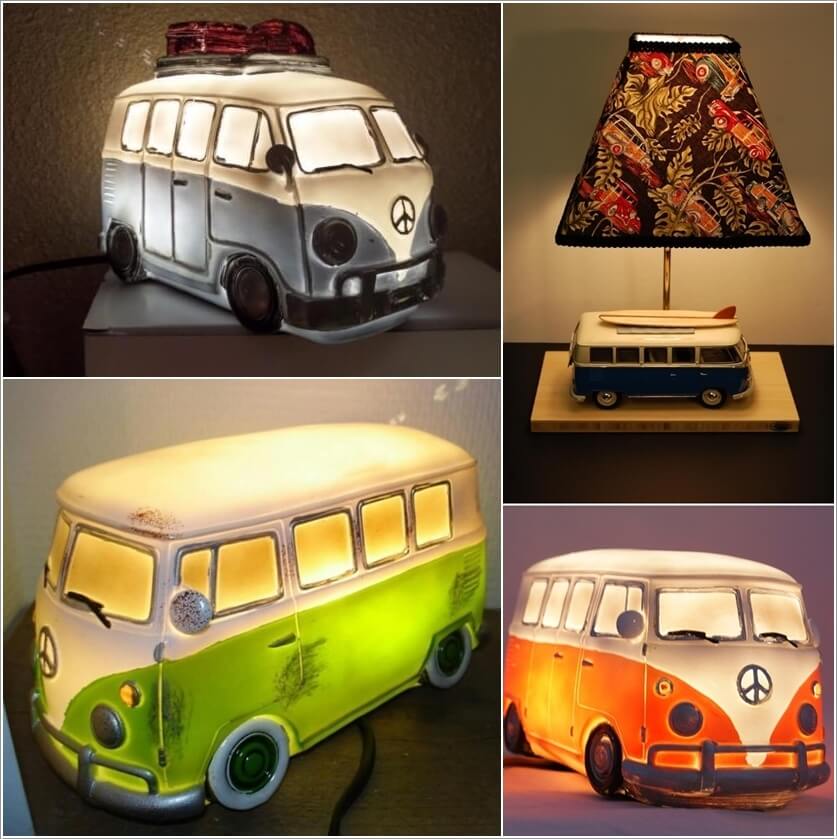 Image via: my way home living , houzz