When it comes to clutter every kitchen either big or small has the same story. Utensils in a kitchen can easily make it cluttered if not organized in one place. For that a utensil rack is an ideal choice. So, take a look at some utensil racks below:
1. Pull Out Racks at The Side of The Stove That Keep Utensils in Easy Access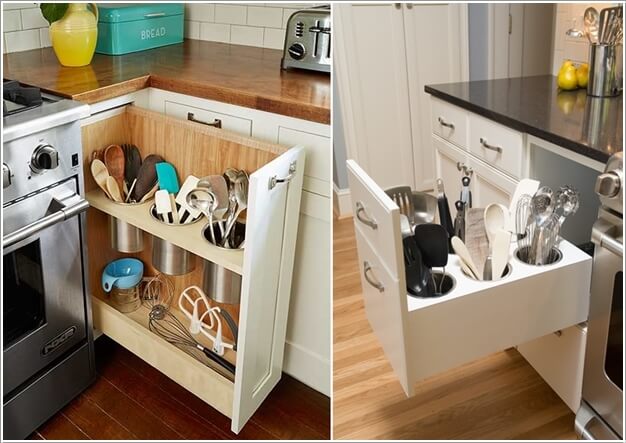 Image via: this old house , houzz
2. A Copper Pipe Rack with Hooks Mounted on a Wall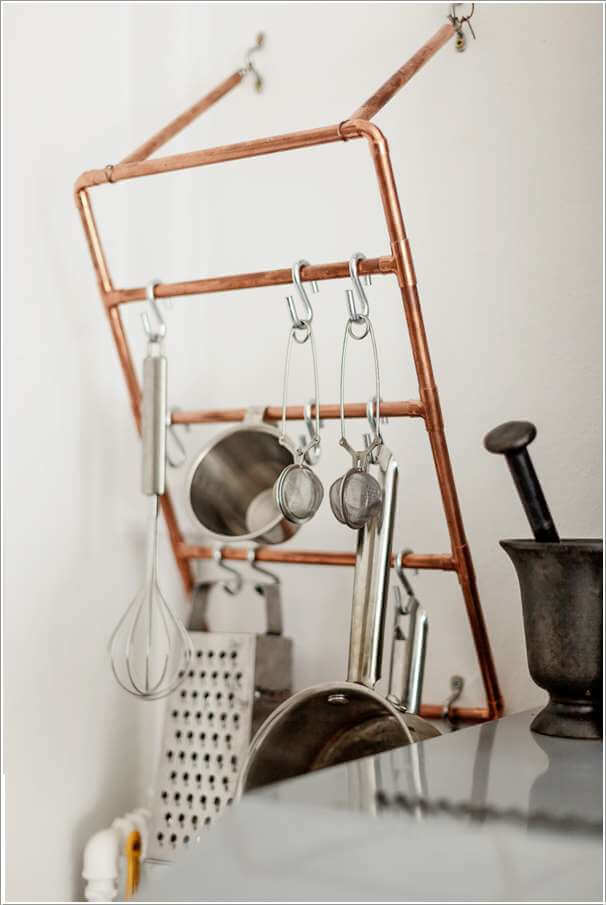 Image via: the kitchn
3. A DIY Rotating Rack That Can be Fixed Under a Cabinet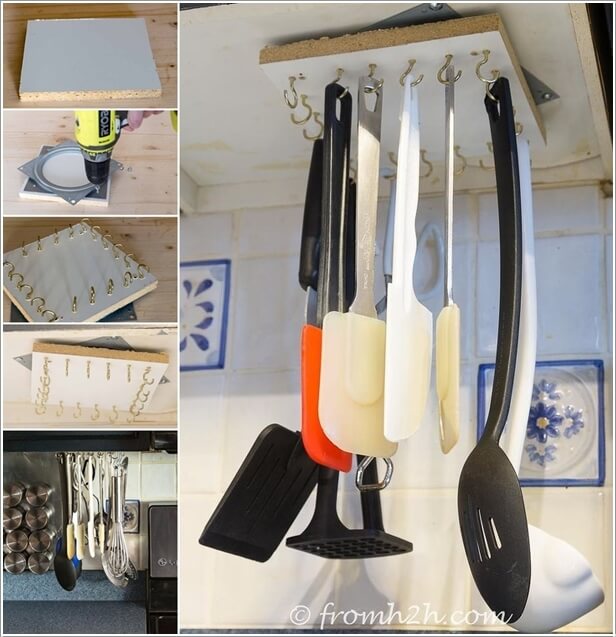 Image via: home talk
4. A DIY Wire Grid Rack with Hooks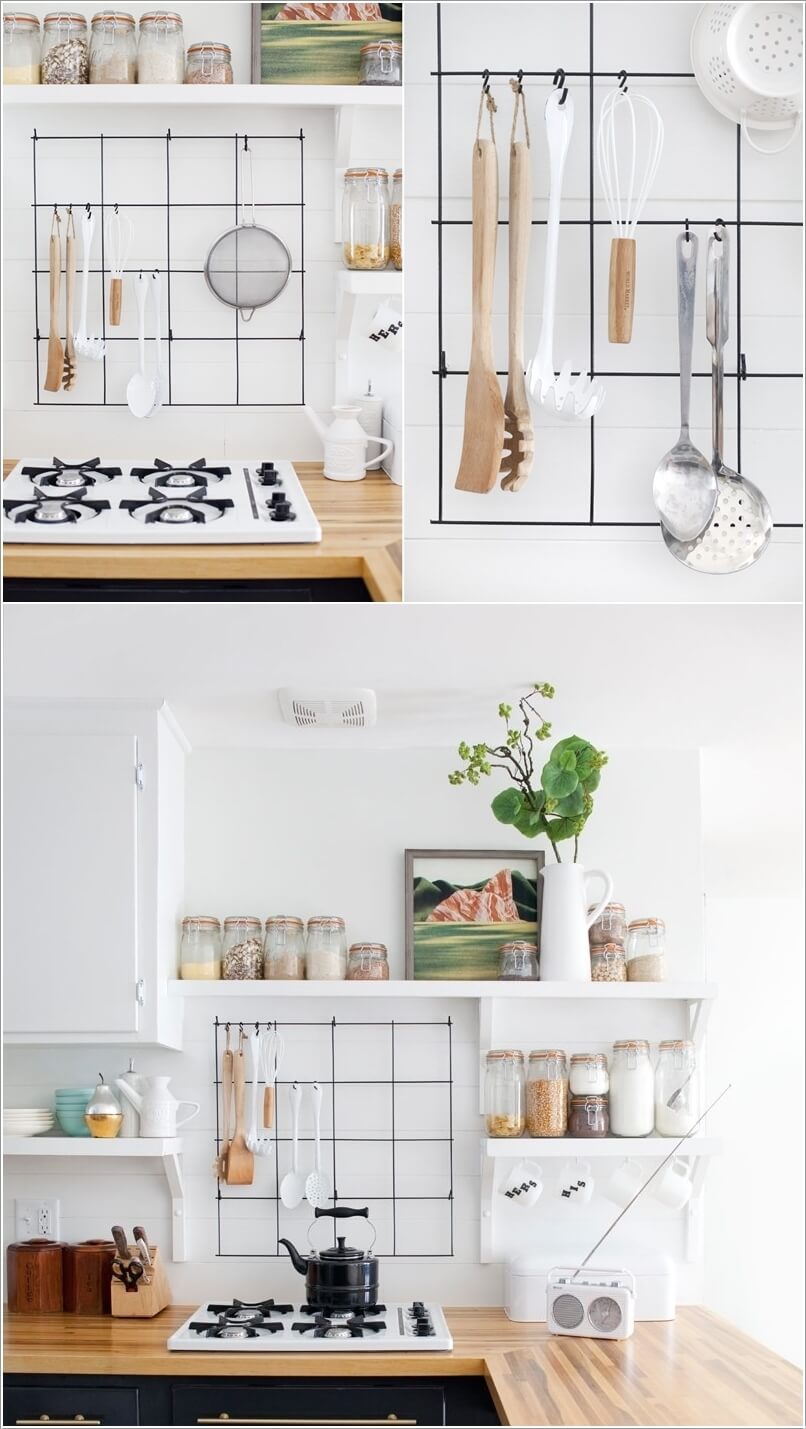 Image via: a beautiful mess
5. Old Rakes Re-Imagined as Utensil Racks, Now That's Clever!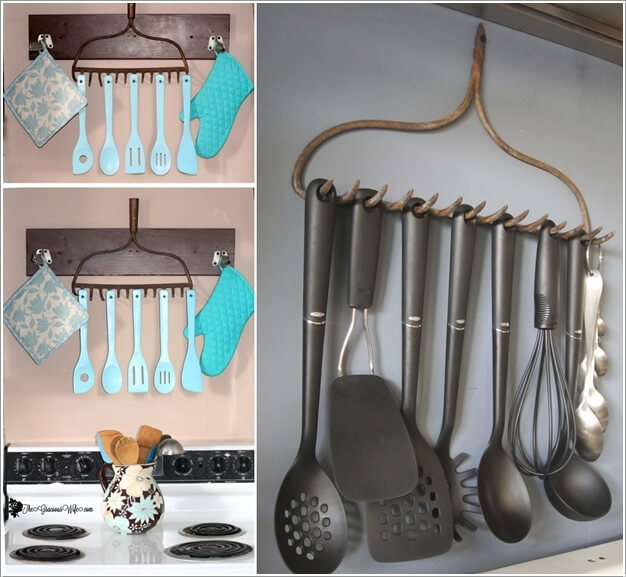 Image via: the gracious wife , beauty harmony life
6. A Stainless Steel Rack with Ample Hooks for Storing All Your Necessary Utensils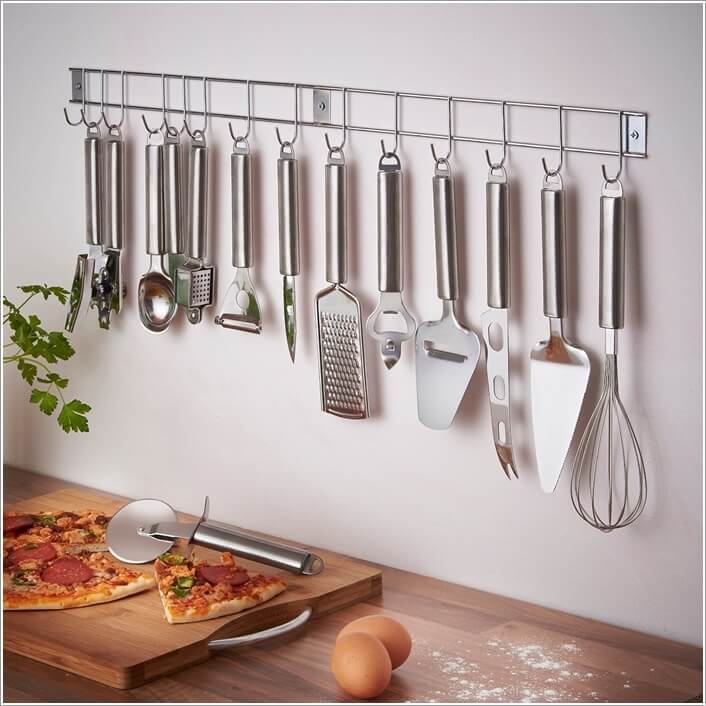 Image via: birlings
7. A Rod with Hooks for Hanging Utensils 


Image via: the lovely drawer
8. Pegboard Utensil Storage Racks That Provide Lots of Storage Space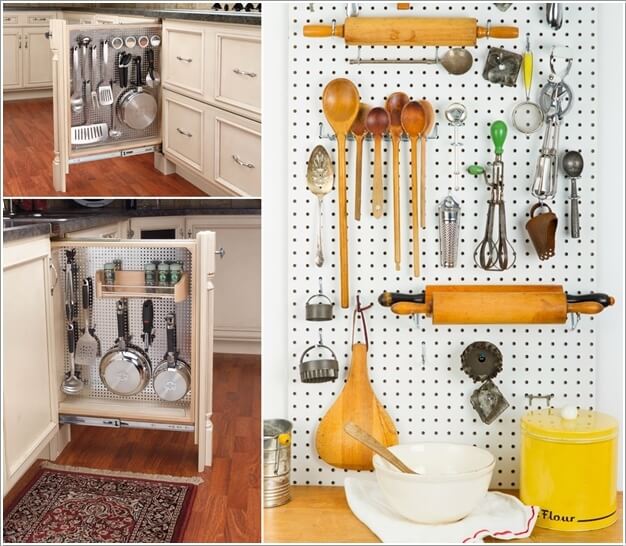 Image via: rev-a-shelf , home dit
9. A Wooden Spoon with Hooks Mounted on a Wall, Now That's Just So Cool!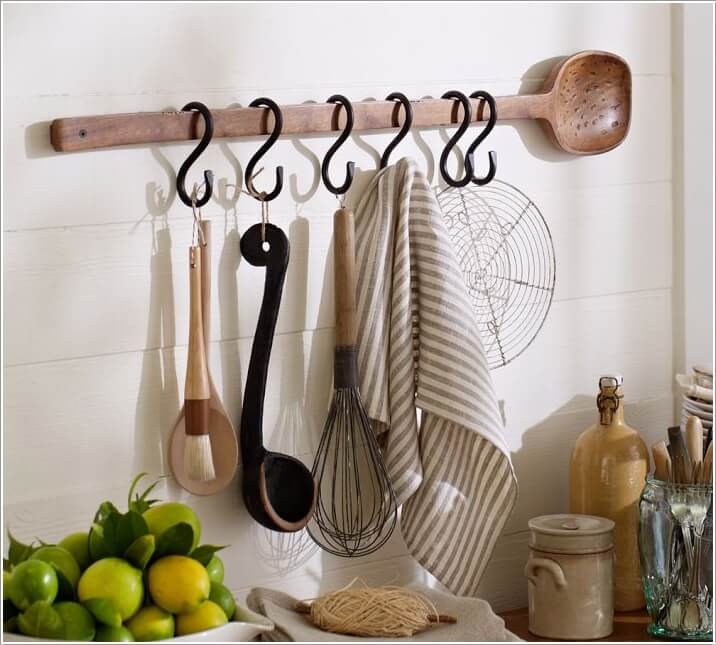 Image via: houzz
10. A DIY Wooden Lattice Trellis Utensil Rack Hung with the Help of Ropes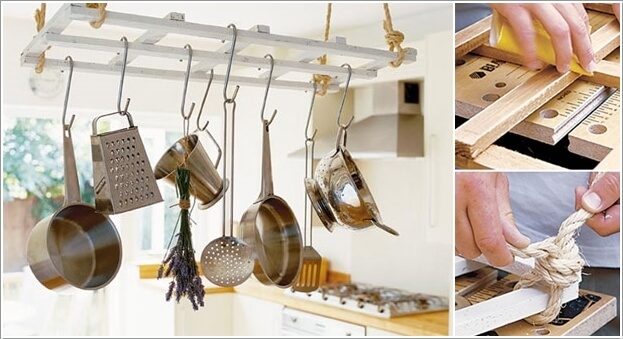 Image via: home dzine