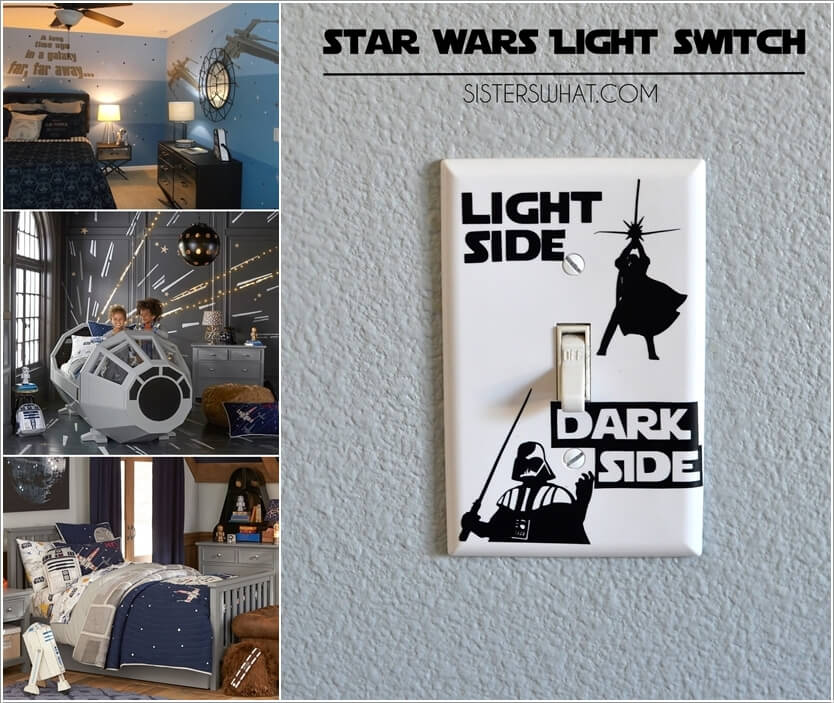 Are you a fan of Star Wars? If yes then why not add this inspiration to your home decor too? Thinking how? Well, take a look at the awesome ideas we have gathered for you:
Check this out for more gift ideas for nerds and geeks.
Hover here for additional info.
1. Decorate Your Light Switch with Light Side Dark Side Decals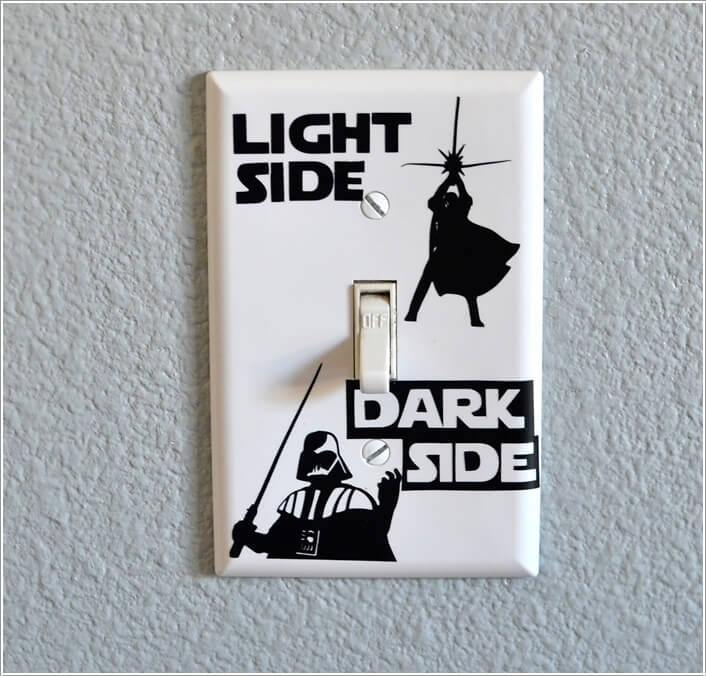 Image via: sisters what
2. Adorn Your Home with Star Wars Inspired Pieces of Furniture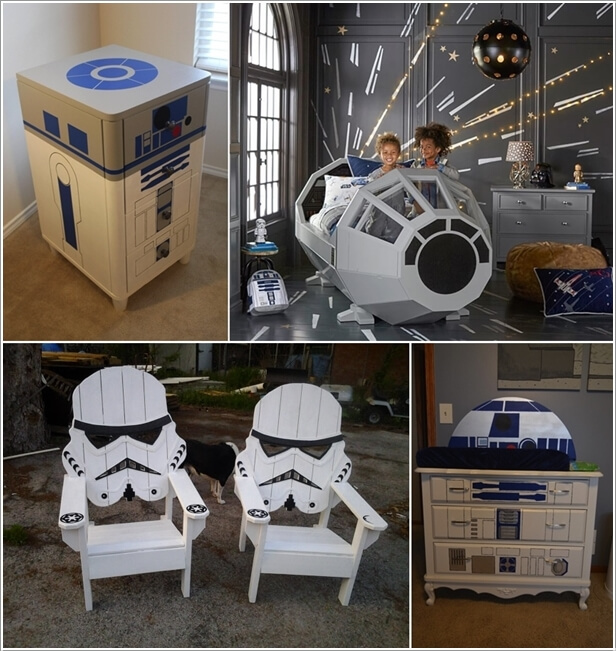 Image via: the kim six fix , pottery barn kids
3. Invest in This Star Wars Marquee Wall Art to Liven Up Any Blank Wall in Your Home


Image via: pottery barn kids
4. Get a Fun Bedding Set with Star Wars Theme for Your Kiddos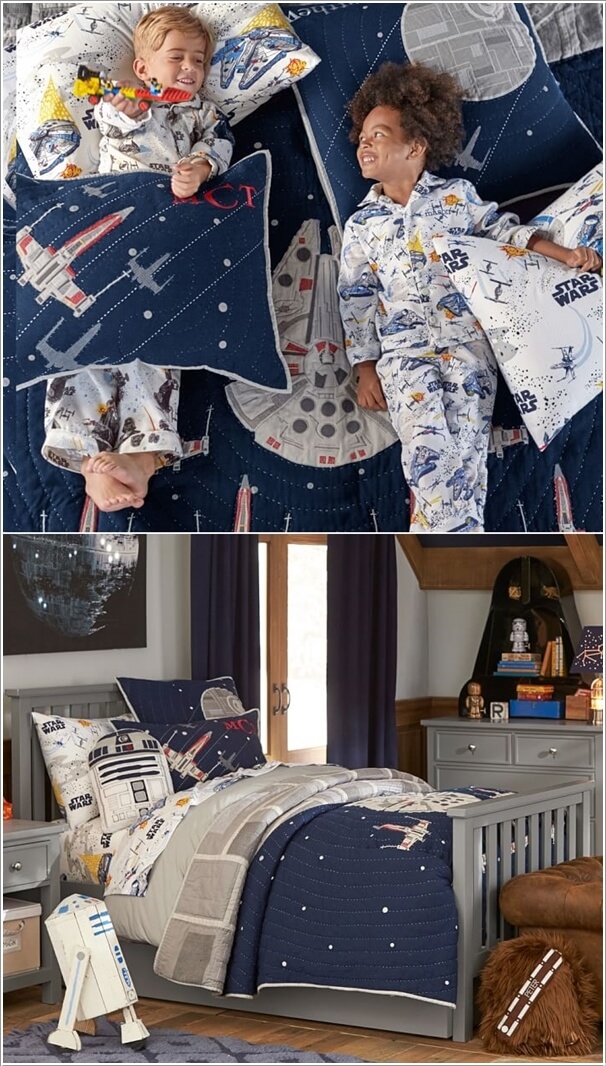 Image via: pottery barn kids
5. Purchase or Make Your Own Death Star Artwork by Poking Holes for LED Lights in a Canvas with Star Wars Death Star Picture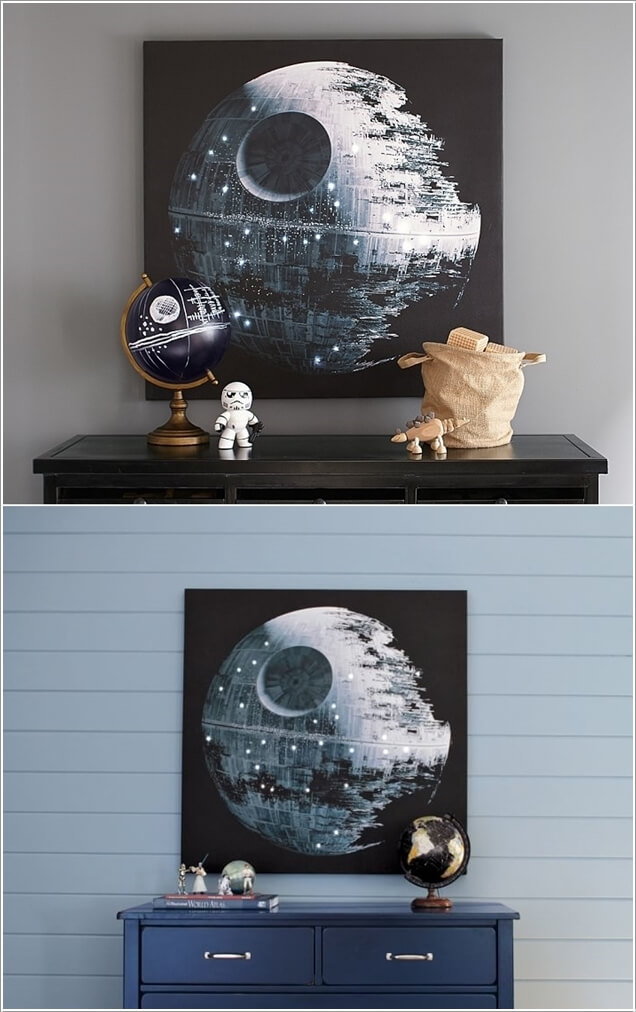 Image via: pottery barn kids
6. Craft This Cool Disco Ball Death Star from a Styrofoam Ball and Square Silver Sequins; Clever Right?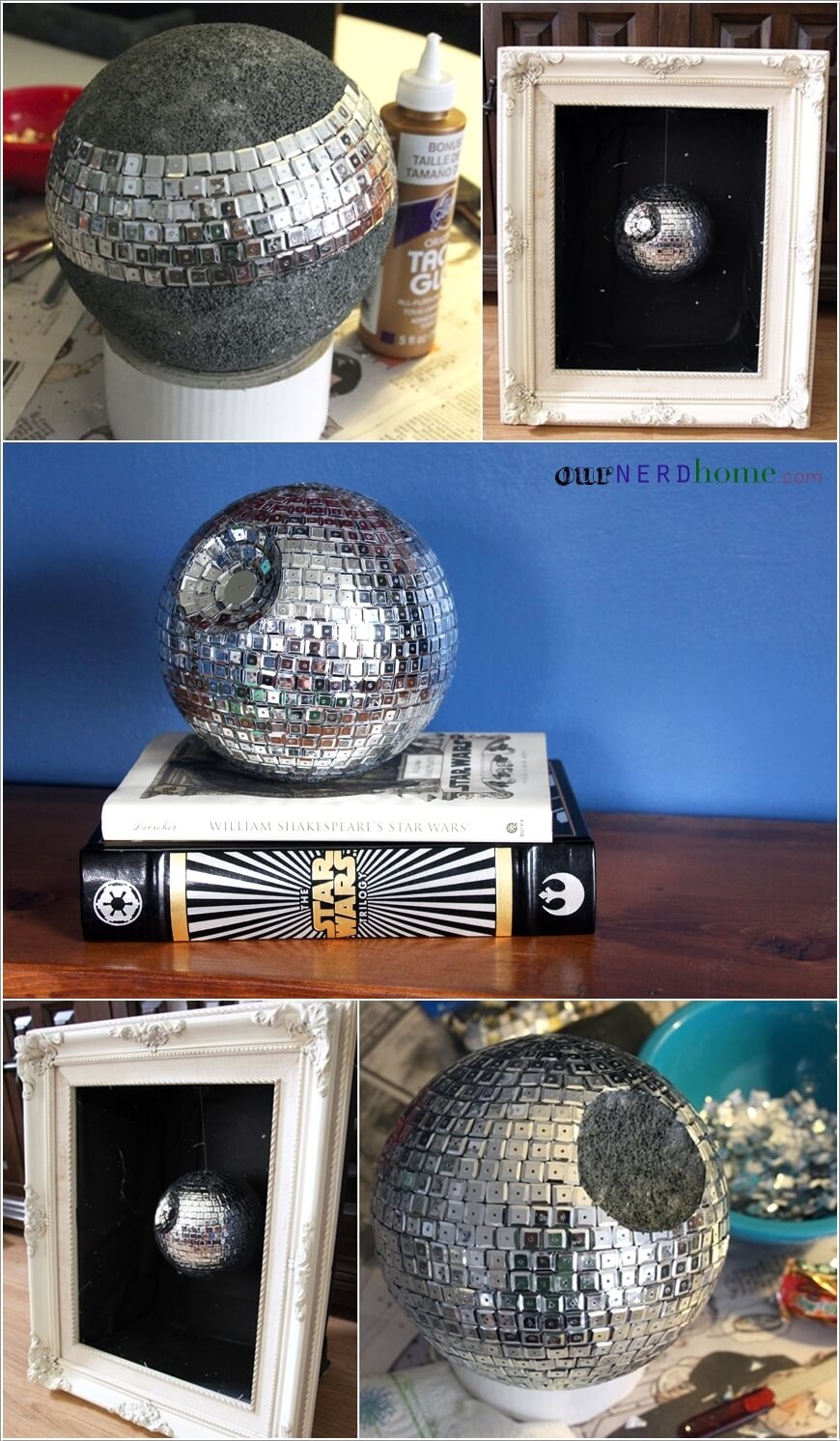 Image via: our nerd home
7. Make This Cool Star Wars Inspired Wind Chime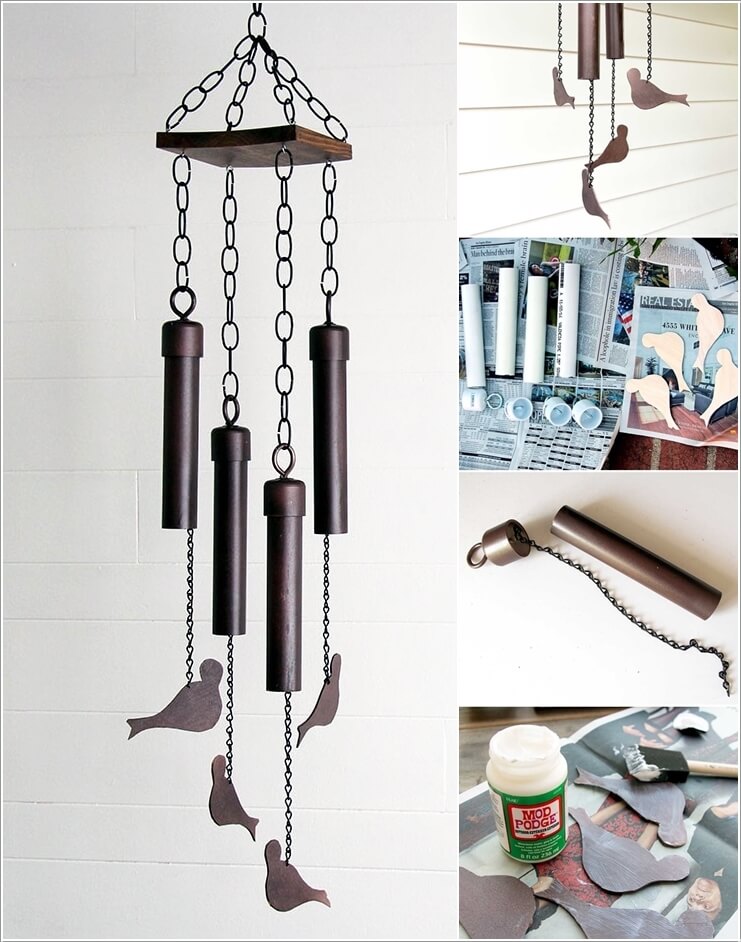 Image via: our nerd home
8. Make a Star Wars Inspired Rustic Plank Headboard


Image via: yellow bliss road
9. Paste a Star Wars Inspired Mural on Your Kids' Room Wall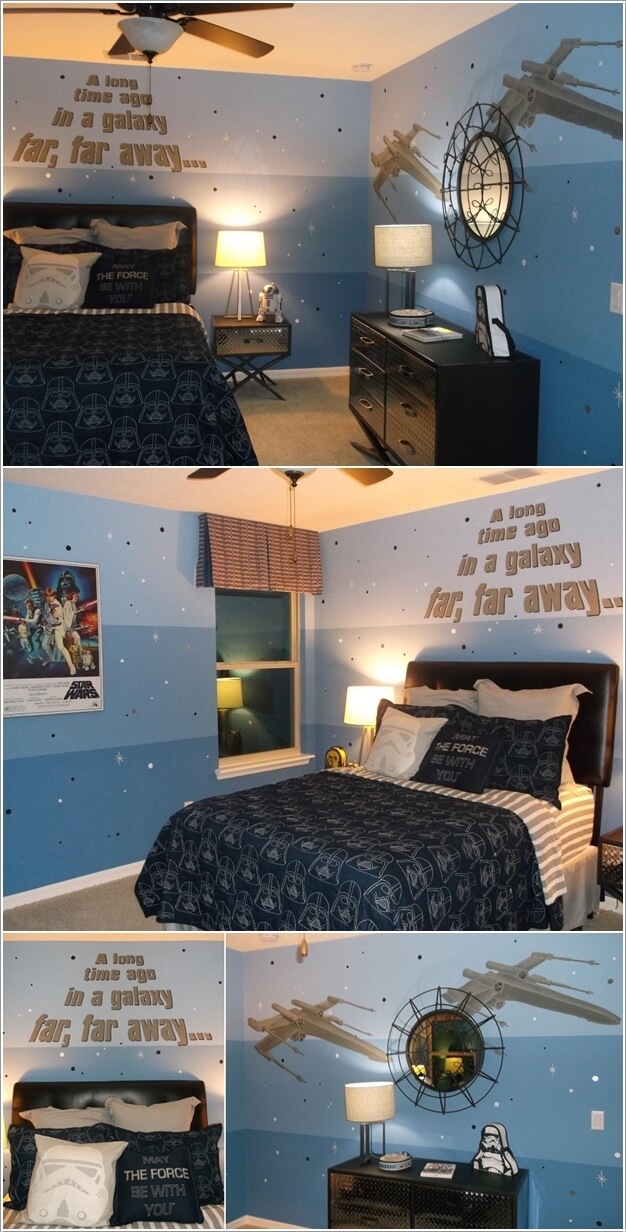 Image via: project nursery
10. Get a Cool Star Wars Porch Light Cover for Adding Fun to Your Home's Outdoor Area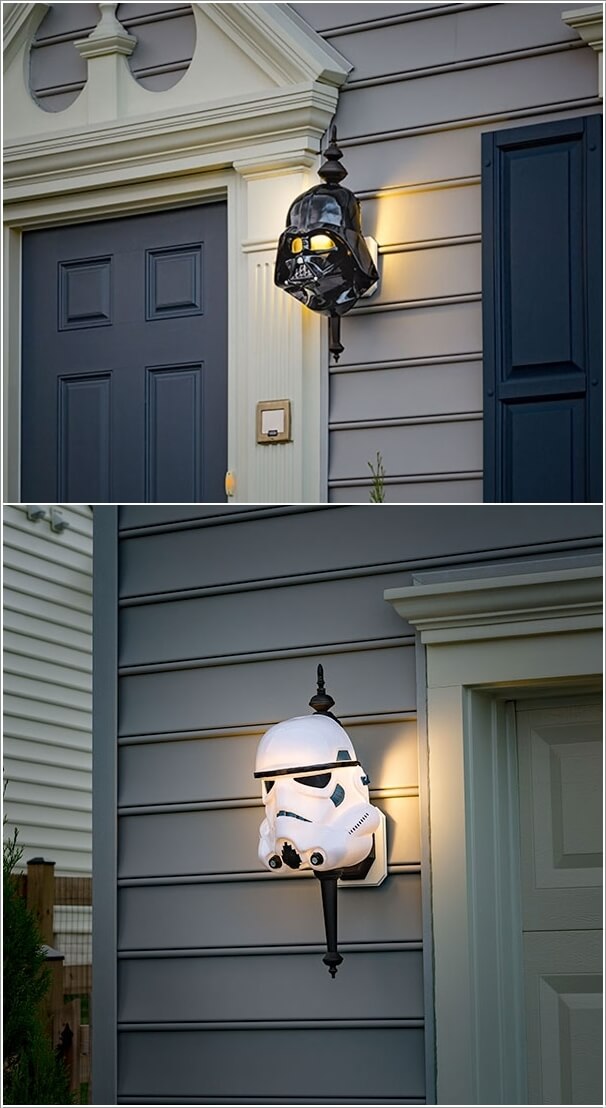 Image via: dude i want that