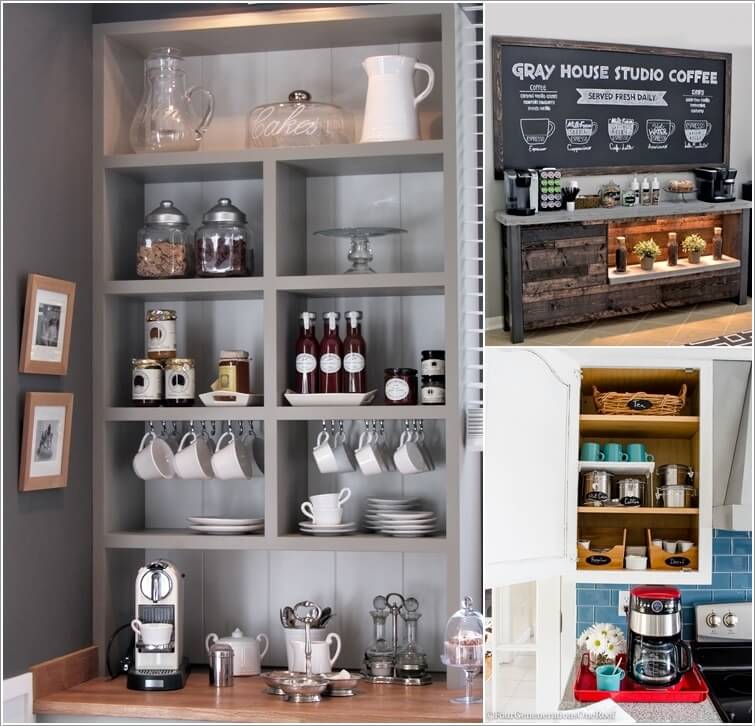 If your day is incomplete without a fresh cup of joe and enjoying it frequently in a coffee shop is not possible for you due to your hectic routine then you are at the right page. We are going to tell you through different ideas from the blog world, that how you can set up your very own home coffee station. So, take a look and find your inspiration:
1. Rethink a Bookcase and Add Hooks to Some of Its Shelves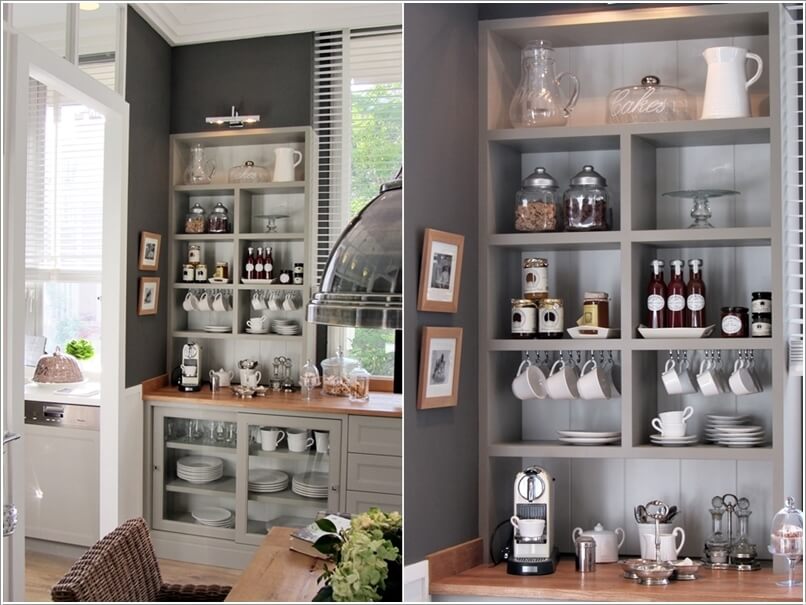 Image via: crazymaryrevista
2. Take a Leaf Out of a Coffee Shop's Page and Mimic That Look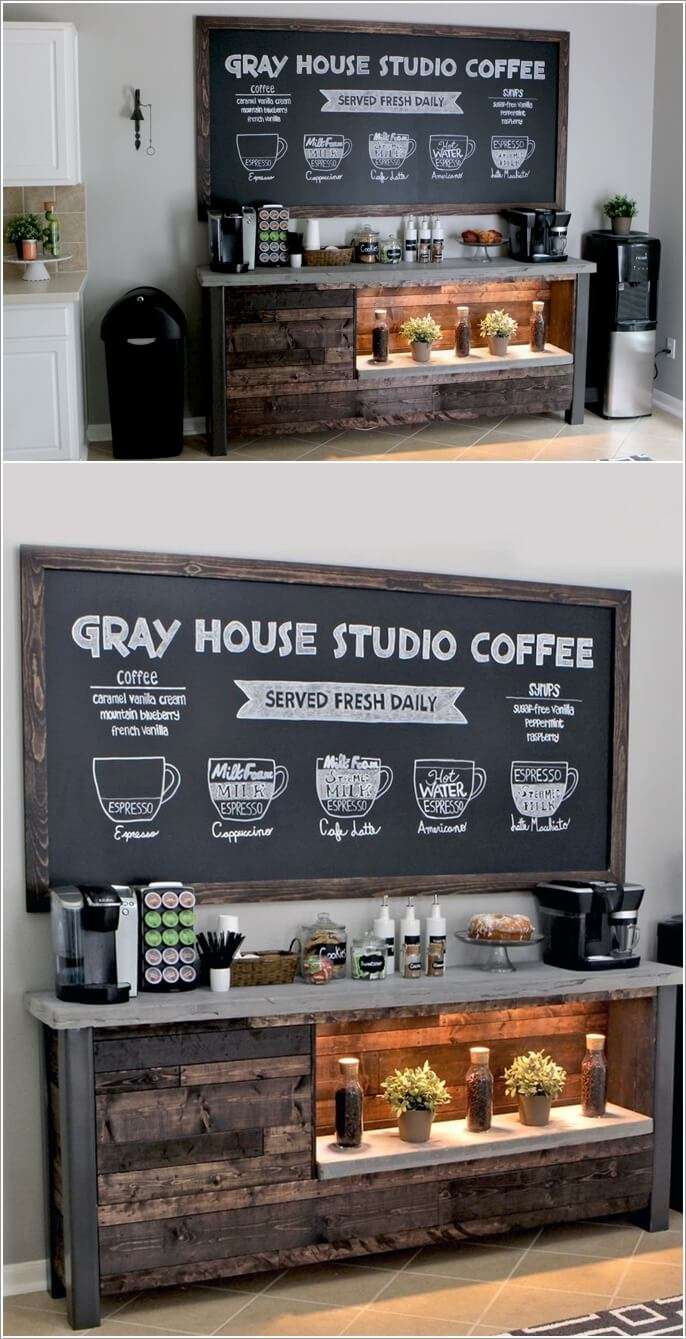 Image via: studiograyhouse
3. No Dedicated Space Available? Well Simply Claim a Small Amount of Counter Space in The Kitchen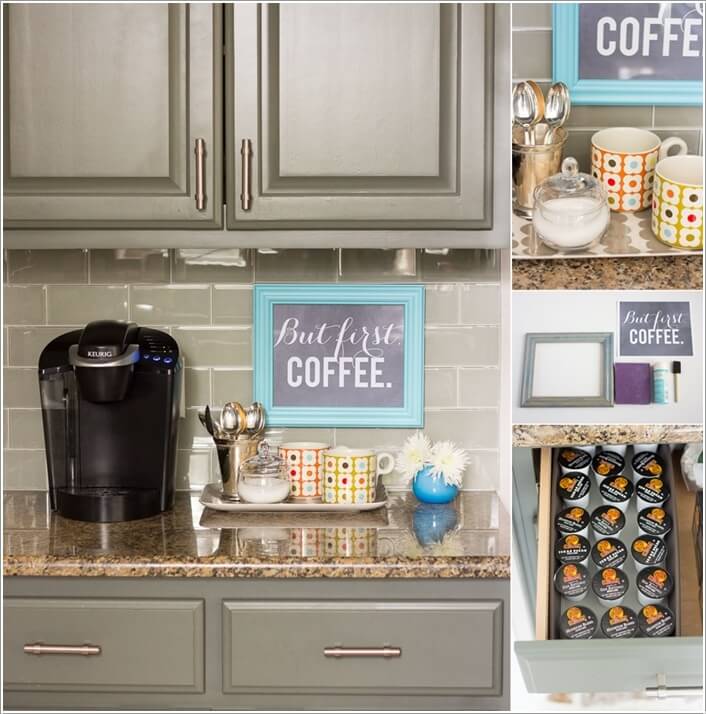 Image via: designimprovised
4. Reface a Buffet, Install Floating Shelves Above It and Tada!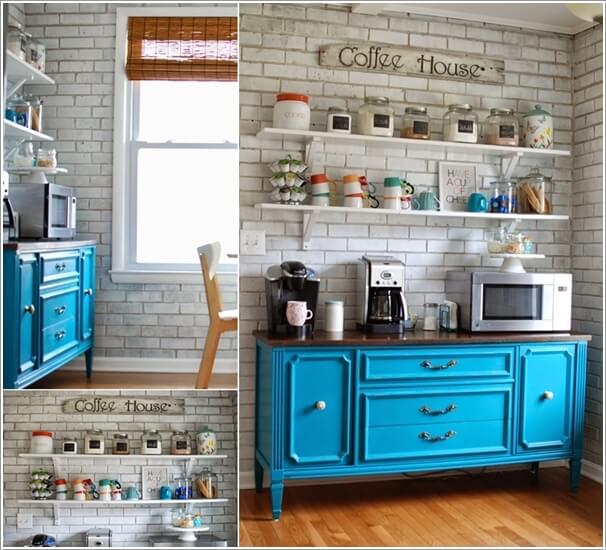 Image via: onewomenshaven
5. A Vintage Cart is an Ideal Solution for a Home Coffee Bar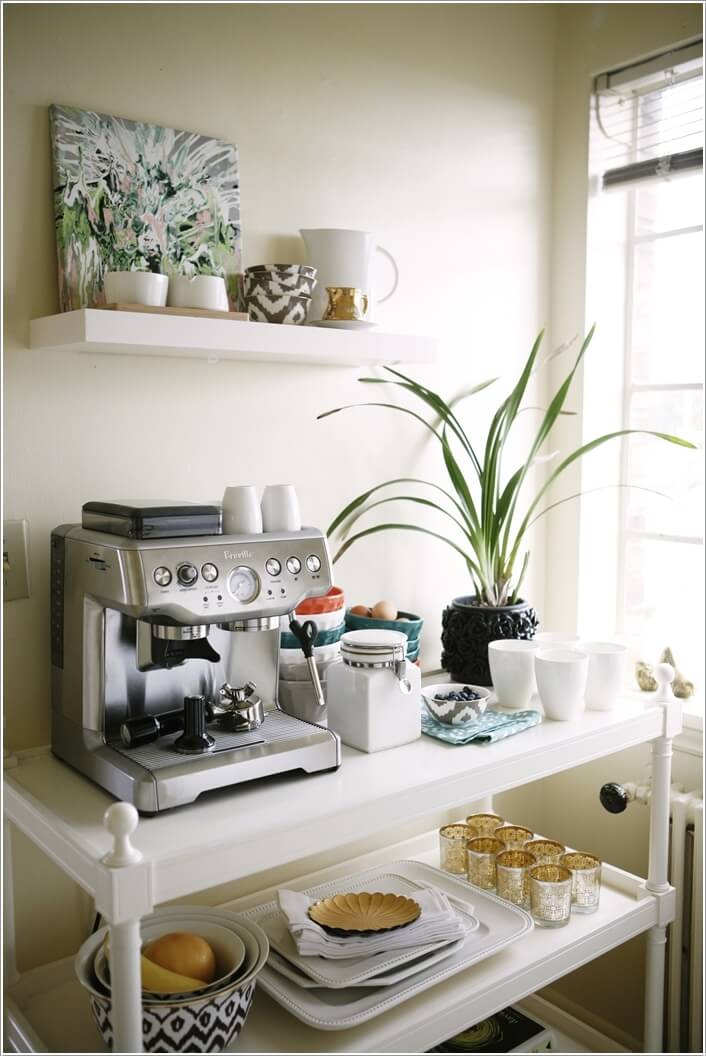 Image via: decorpad
6. Build Your Own Rustic Coffee Station with Pine Wood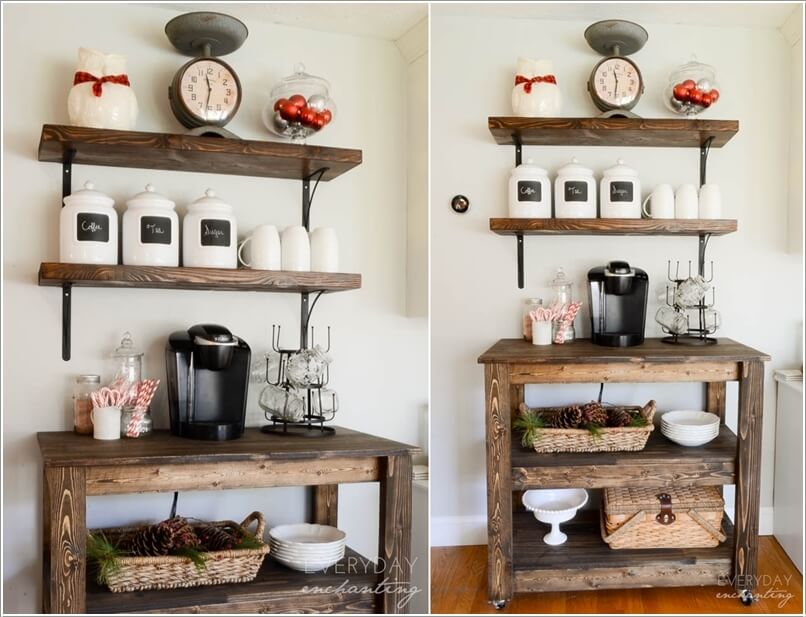 Image via: everydayenchanting
7. Transform Your Kitchen Desk into a Coffee Bar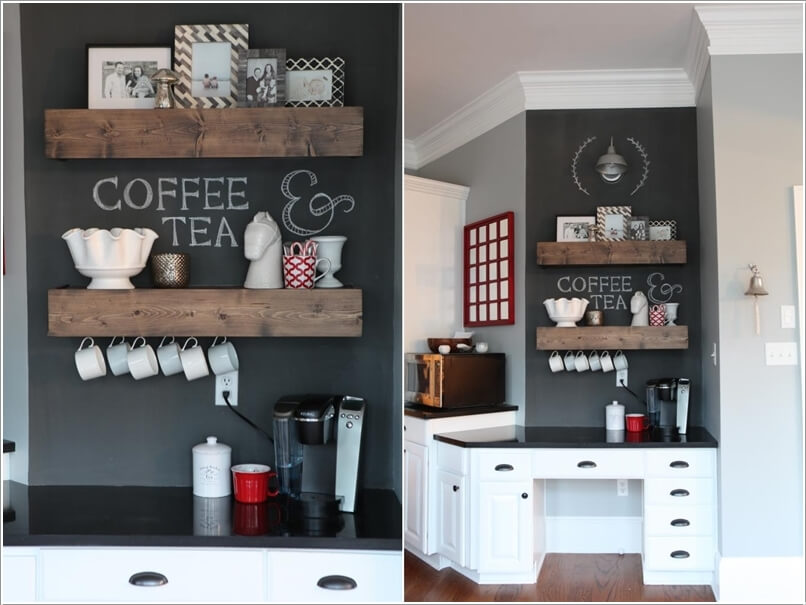 Image via: bowerpowerblog
8. Re-Purpose a Hutch into a Living Room Coffee Station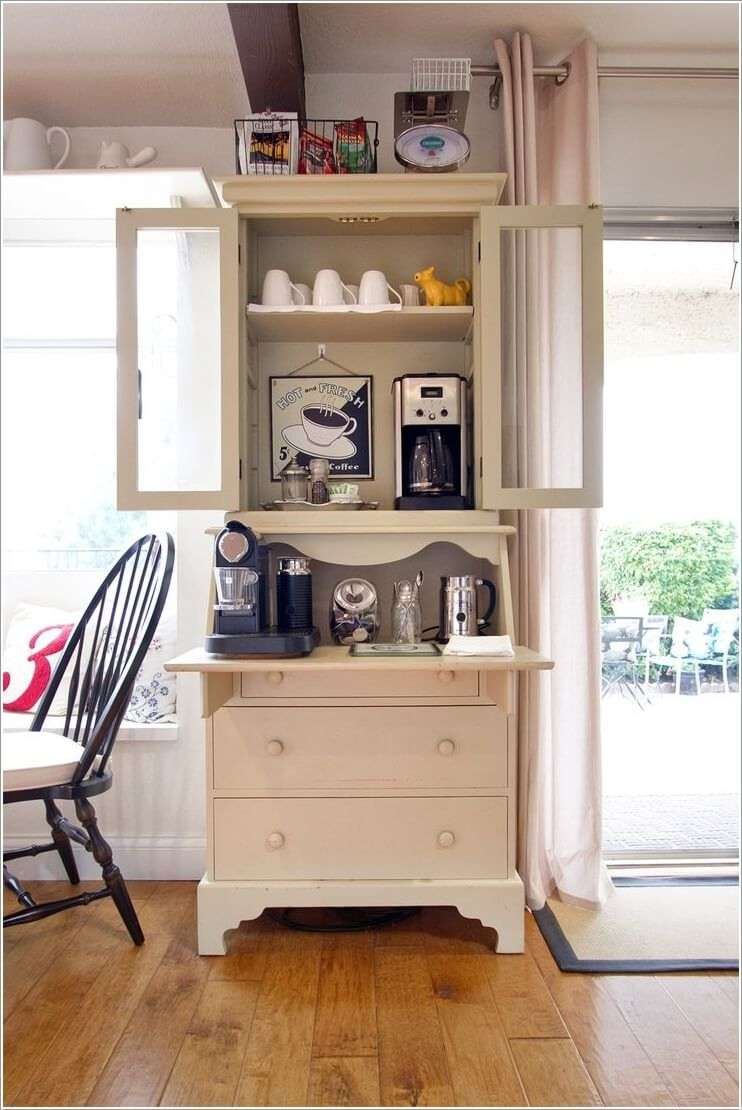 Image via: pinterest
9. Build Your Own Industrial Coffee Cart from Pipes and Lumber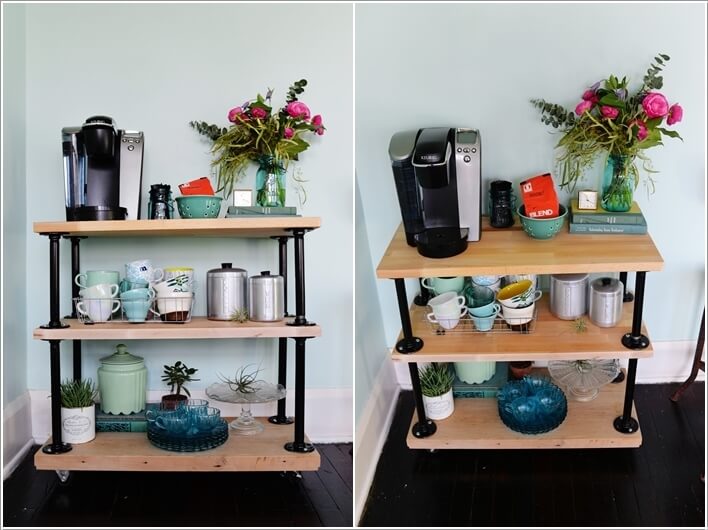 Image via: farmfreshtherapy
10. Claim The Space Inside any Underused Cabinet of Your Kitchen and Put The Coffee Maker on The Counter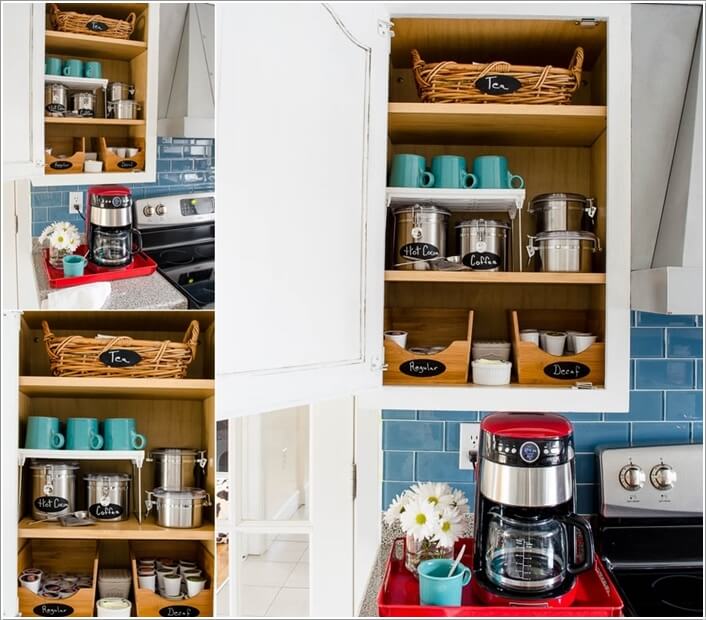 Image via: fourgenerationsoneroof