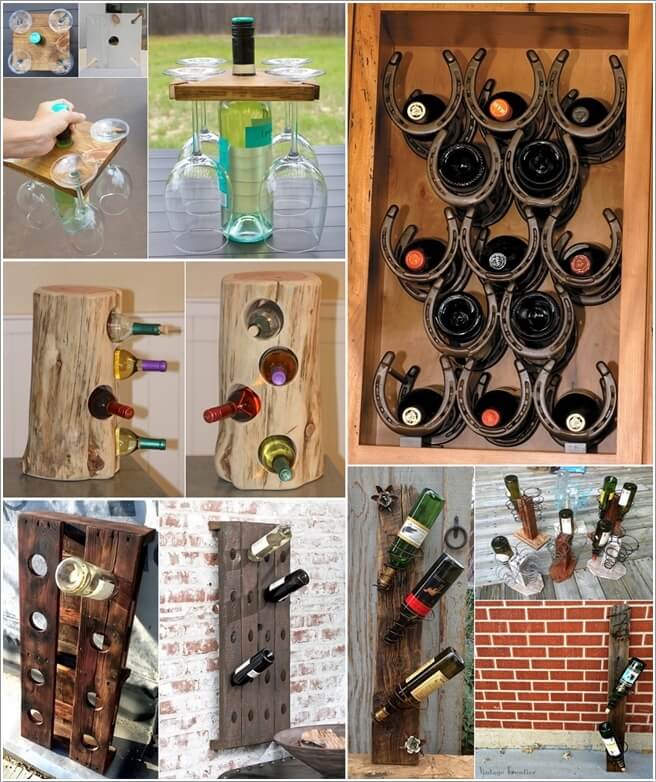 If you want a wine bottle holder for your kitchen or dining area then instead of going to the store to get one, why not create one by yourself? We have collected some cool DIY wine bottle holder ideas. Take a look:
1. Weld Old Horseshoes Together to Make a Cool Wine Bottle Holder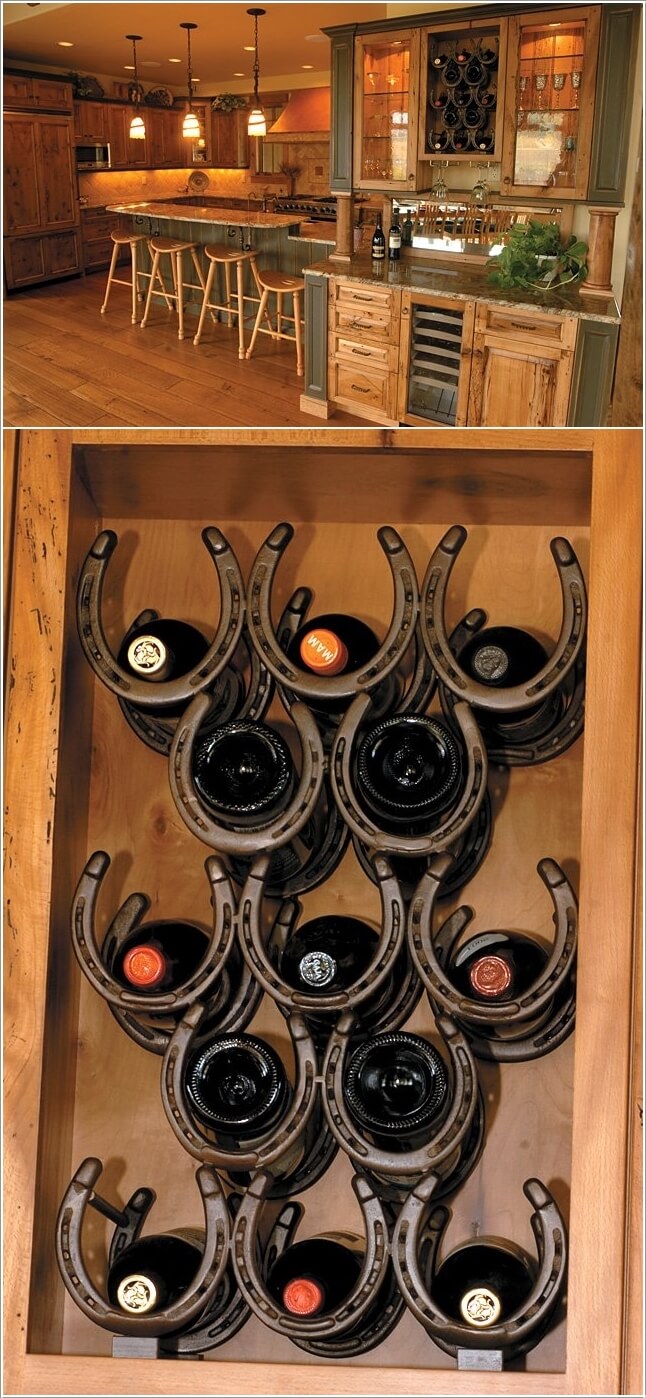 Image via: steam boat today
2. Make a Clever Wine Bottle and Glass Holder with a Single Square Piece of Wood Like This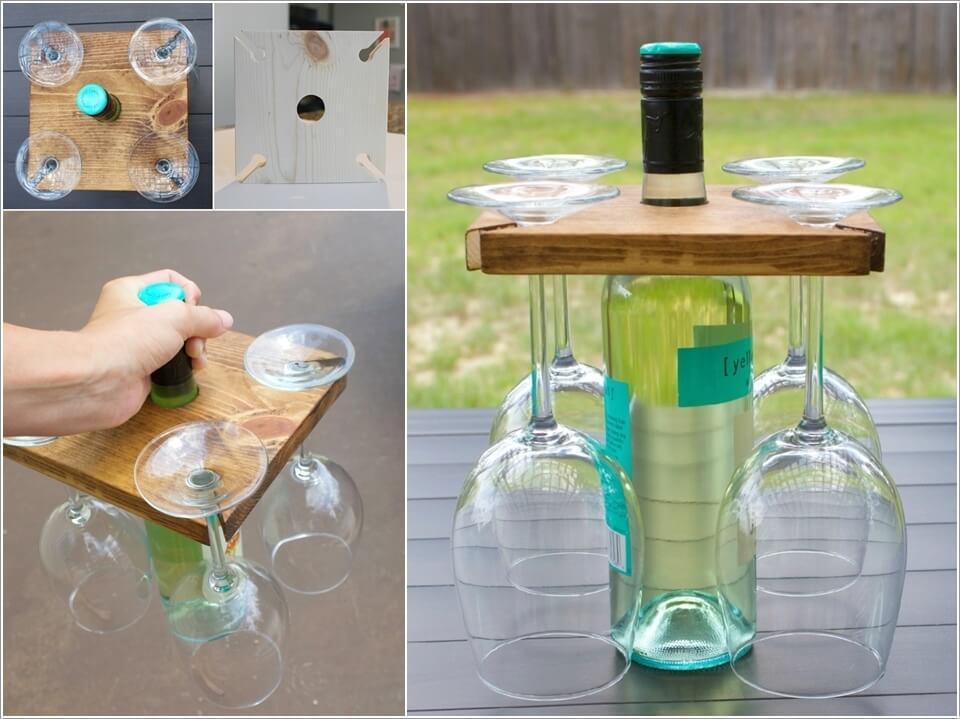 Image via: down home inspiration
3. Recycle Tin Cans into a Wonderful and Cool Wine Bottle Holder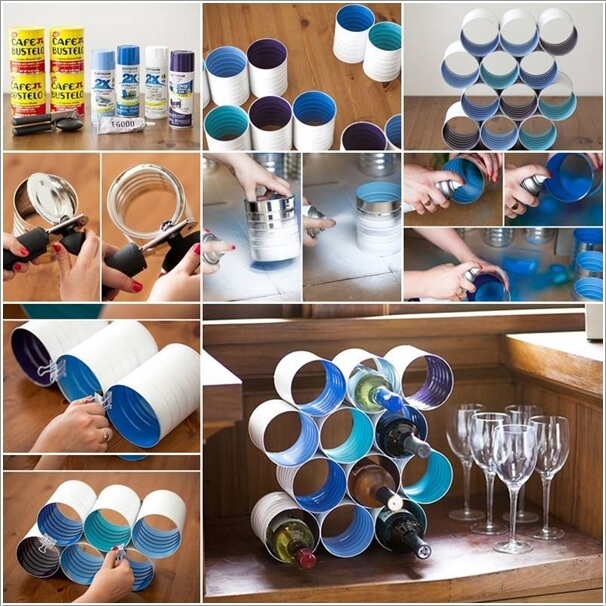 Image via: i creative ideas
4. Make a Wine Storage Ladder by Drilling Holes in a Slab of Wood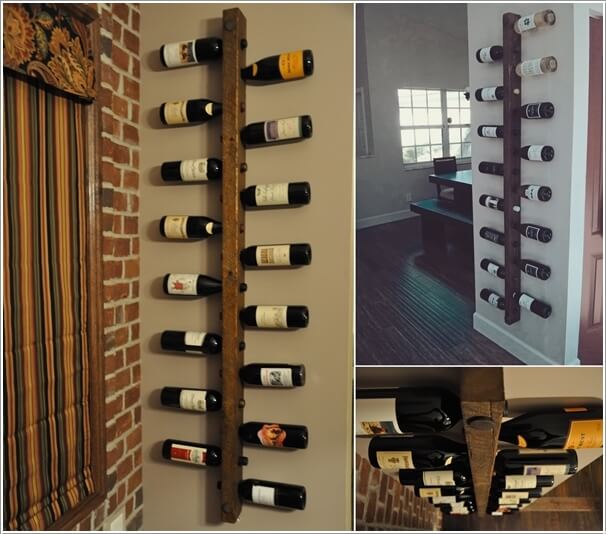 Image via: etsy
5. Make This Cool Angled Holder with Wood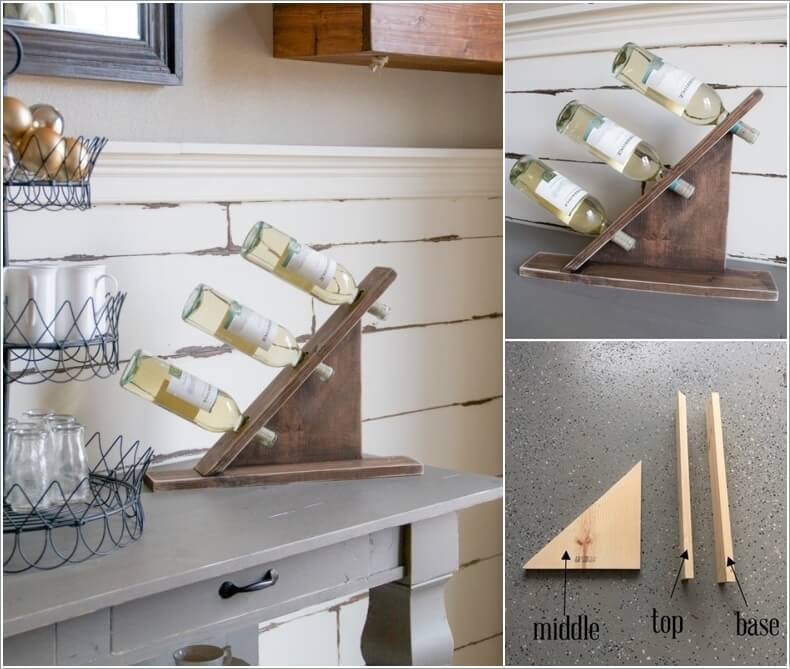 Image via: shanty 2 chic
6. Recycle a Picket Fence, Add Nails to It and Voila!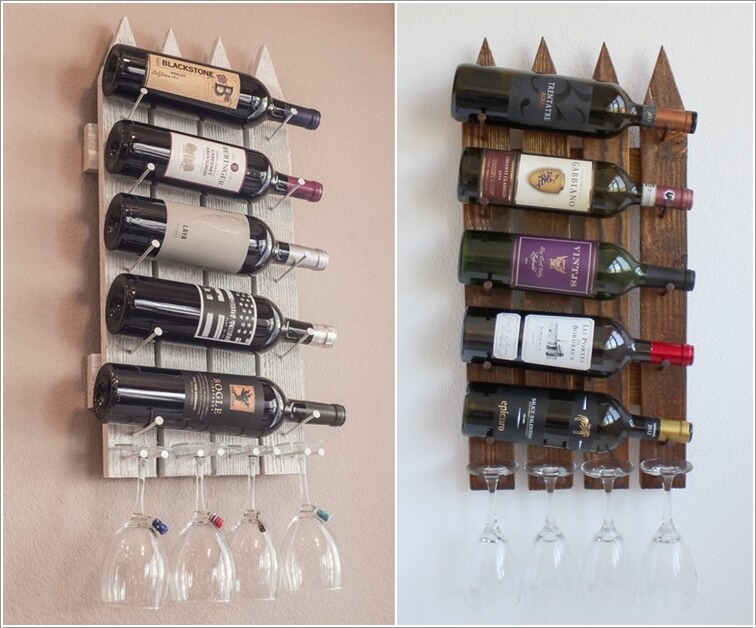 Image via: pinterest , etsy
7. Make a Wine Bottle Holder with Reclaimed Wood and Old Mattress Springs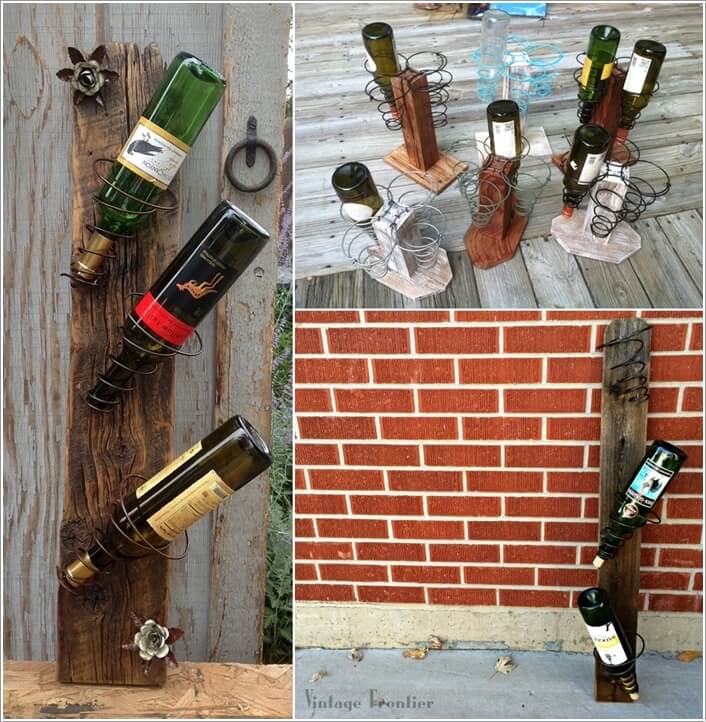 Image via: pinterest , pinterest , vintage frontier blog
8. Make an Industrial Style Holder with Metal Plumbing Pipes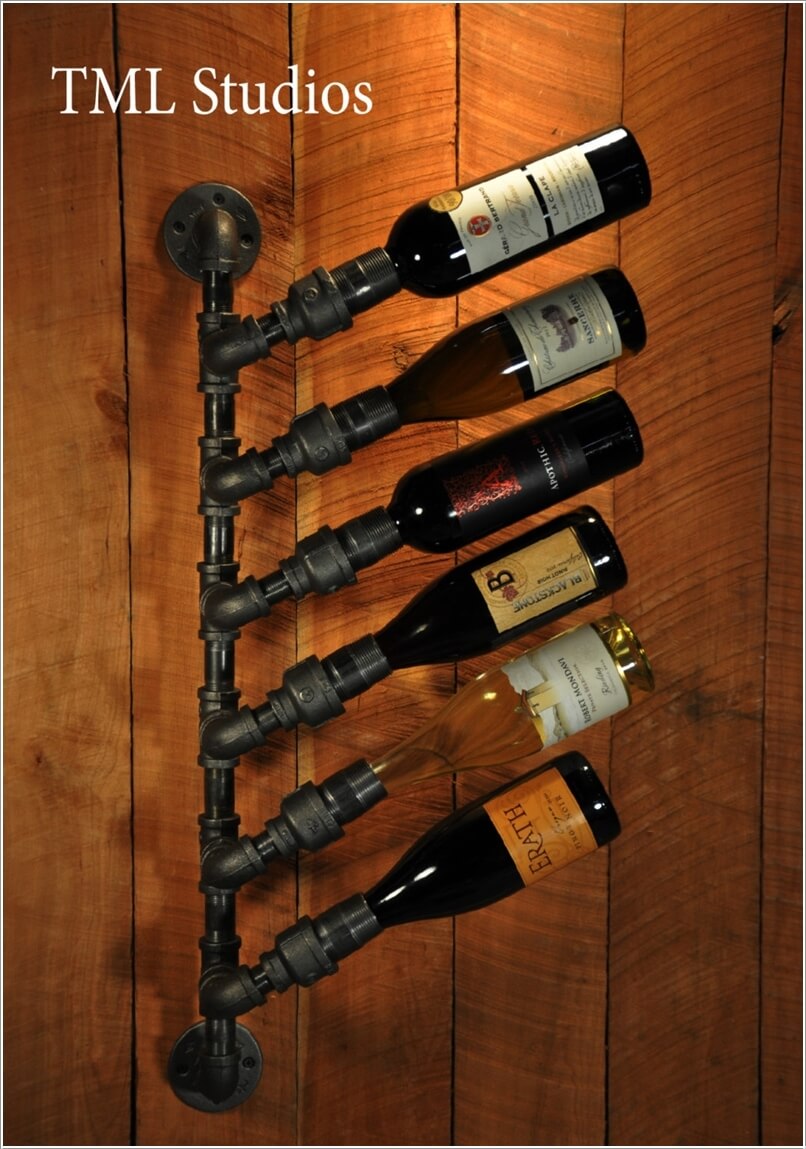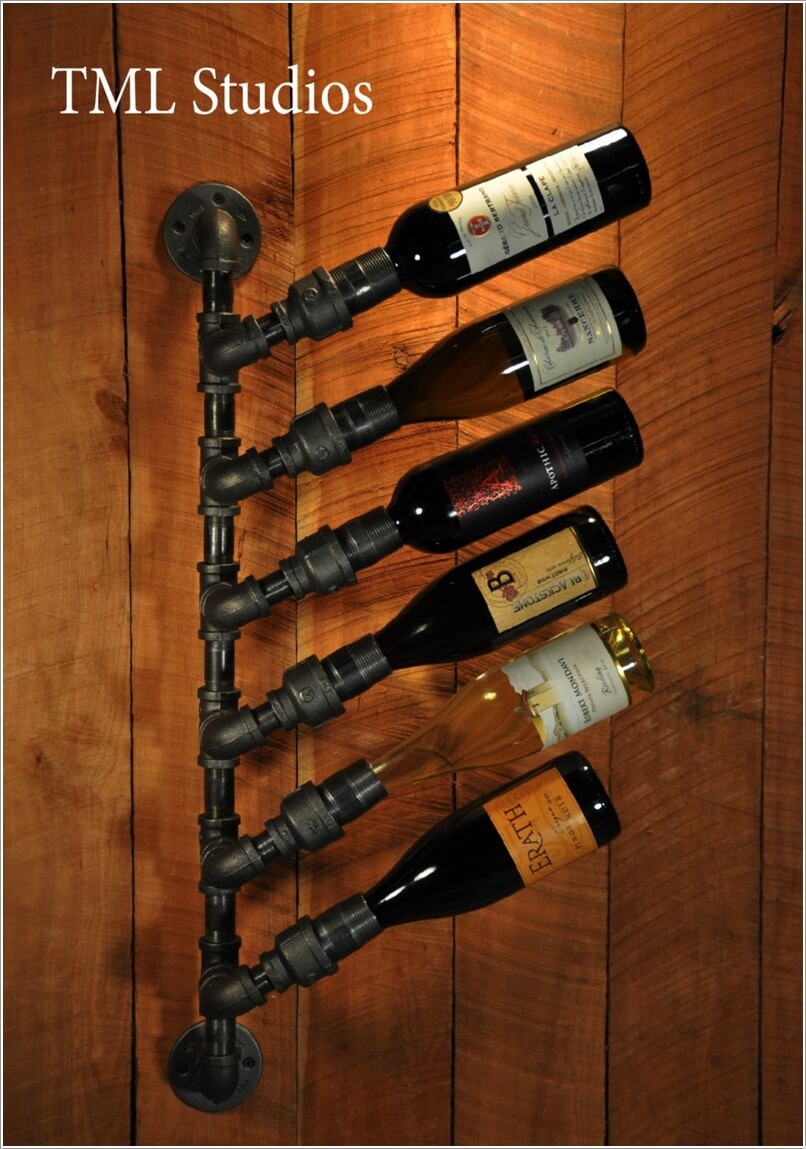 Image via: etsy
9. Drill Holes in a Log to Make a Rustic Style Wine Bottle Holder 


Image via: etsy
10. Rethink Pallets by Drilling Holes in It for Wine Bottle Storage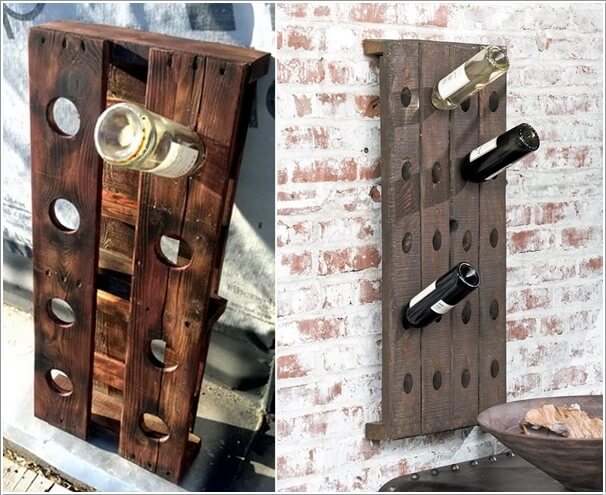 Image via: remove and replace , pinterest