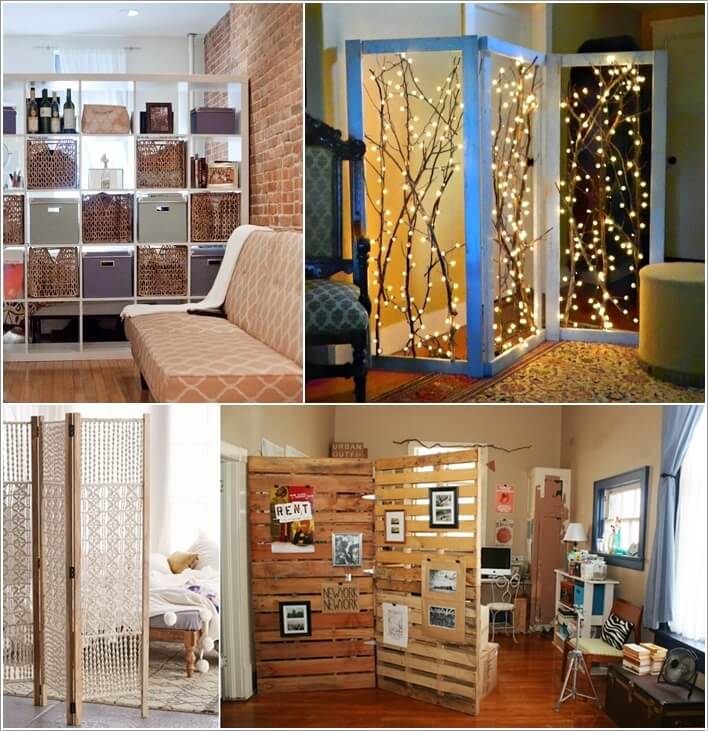 If you live in a small sized home and there aren't many walls to divide each space then you can also go for a solution like a room divider. So why not let your creativity unfold and make a DIY version? Regarding the ideas take a look below and find your inspiration:
1. Create a Fairy Tale Room Divider with Fairy Light Covered Branches Fixed in Folding Wood Frames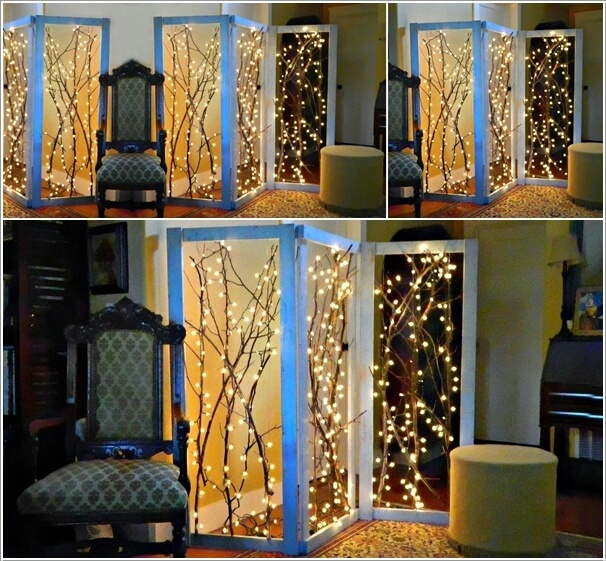 Image via: ok50
2. Macrame is an In Thing So Why Not Fix a Macrame Screen in a Wood Frame?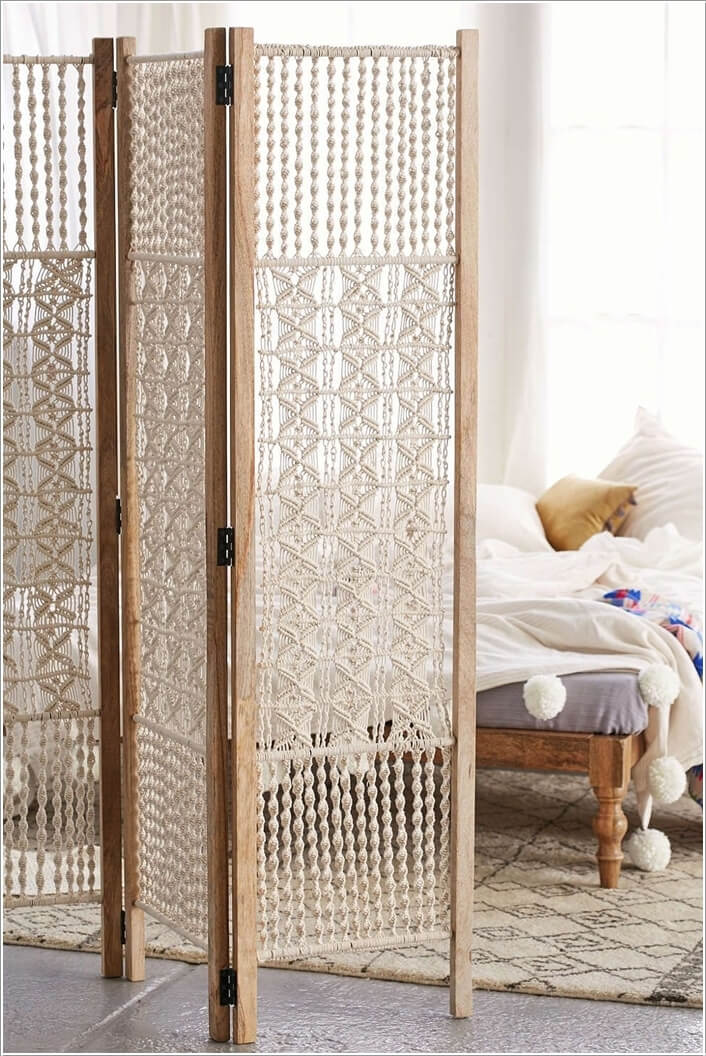 Image via: michelle provencal
3. Go Thrifty and Recycle Some Old Doors into a Fold-able Screen on Wheels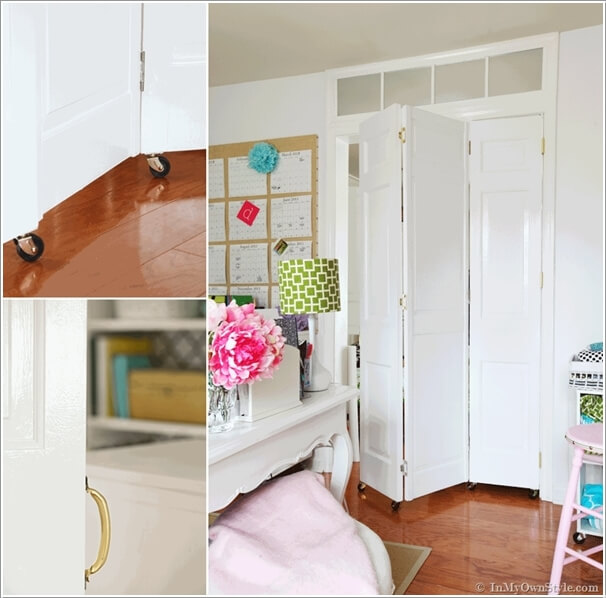 Image via: in my own style
4. Build a Screen with Pipe and Wood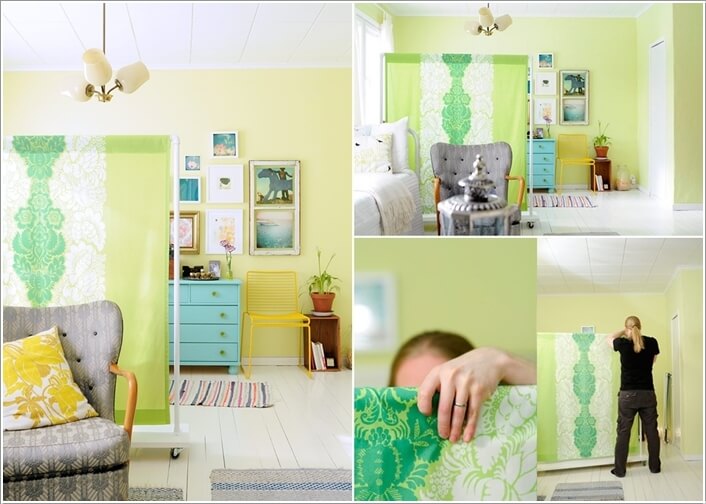 Image via: kootut murut
5. Simply Sew Curtains and Hang Them to Divide A Room in the Wink of an Eye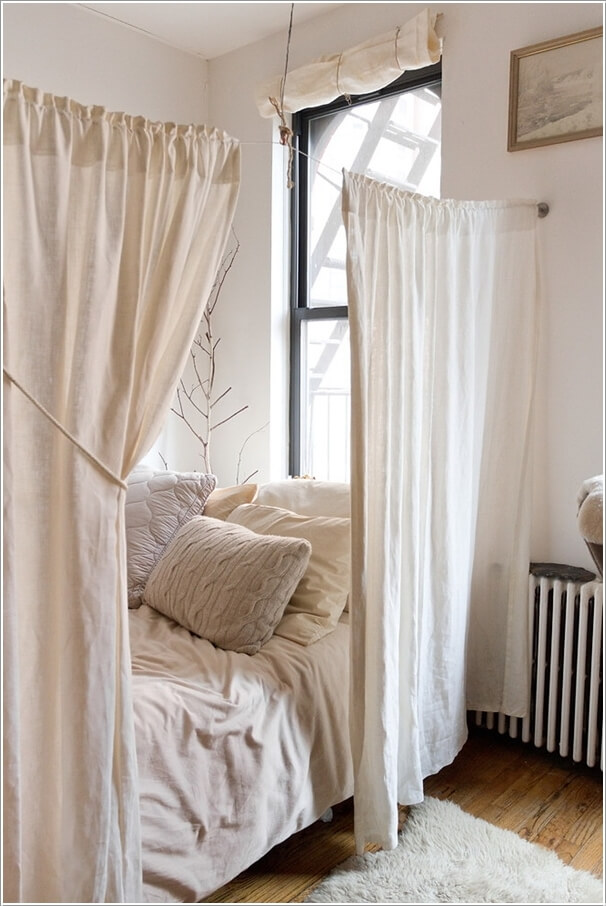 Image via: homedit
6. Old Shutters are Great Too; To Preserve Their Vintage Charm Go for a Distressed Look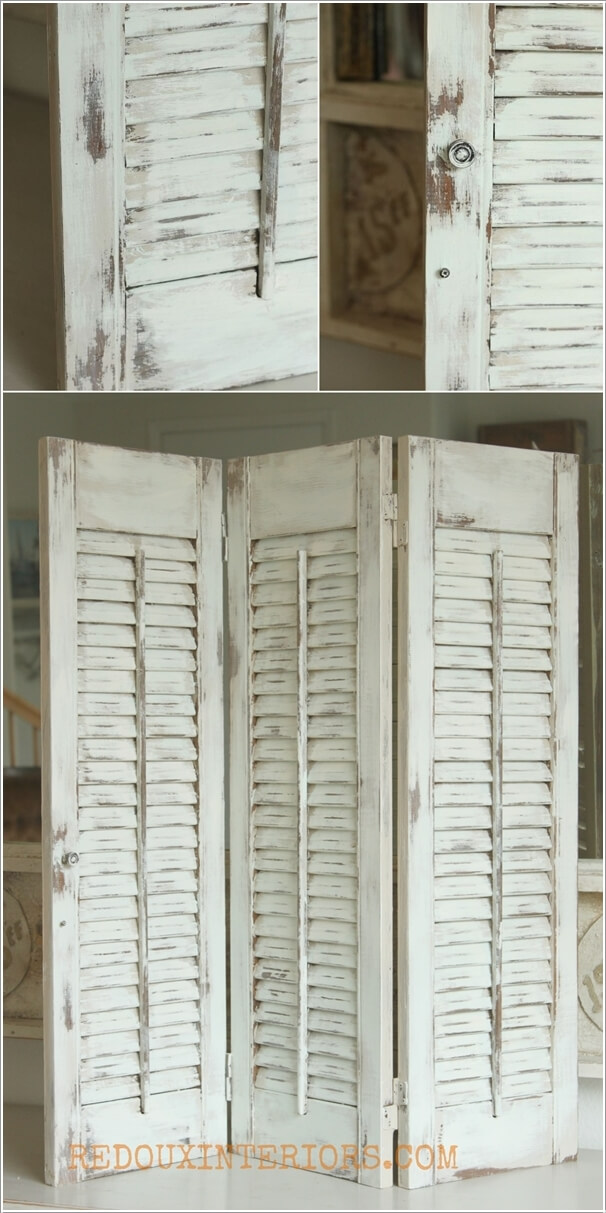 Image via: hometalk
7. Create a Chic Folding Screen with Two Bi-Fold Doors, Paint and Wallpaper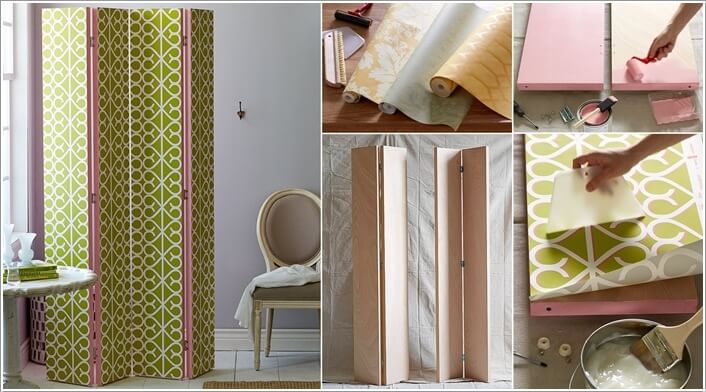 Image via: one kings lane
8. Build a Divider Screen with Pallets and Spice It Up with Picture Frames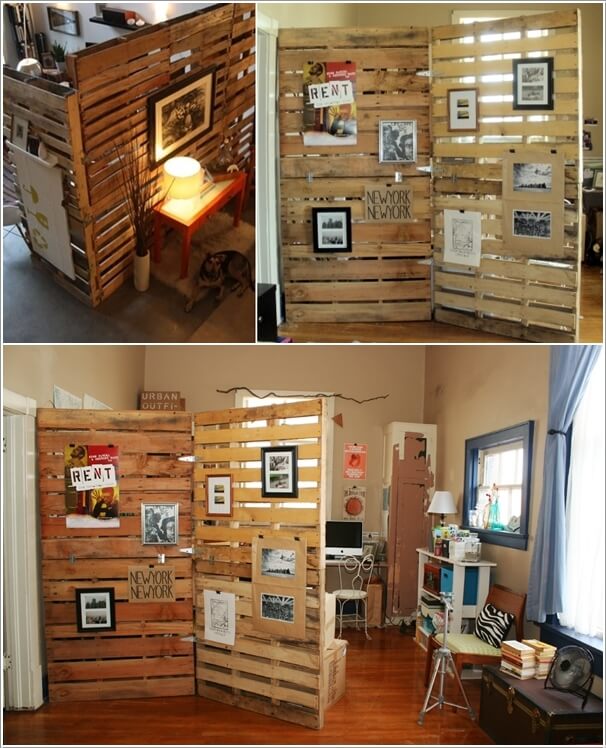 Image via: my friend staci
9. Let a Bookcase Double Duty as a Room Divider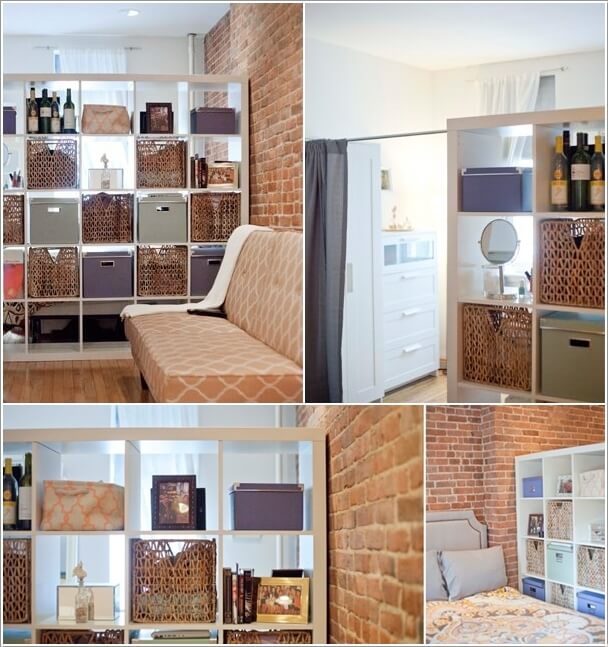 Image via: she finds
10. Build a Room Dividing Wall with Salvaged Window Frames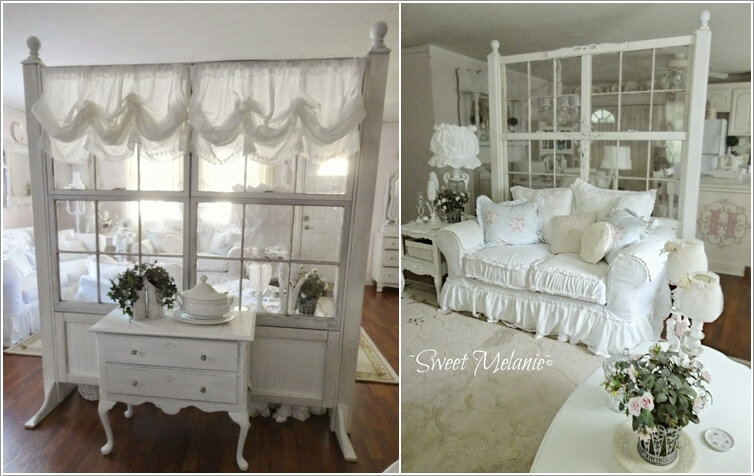 Image via: sweet melanie