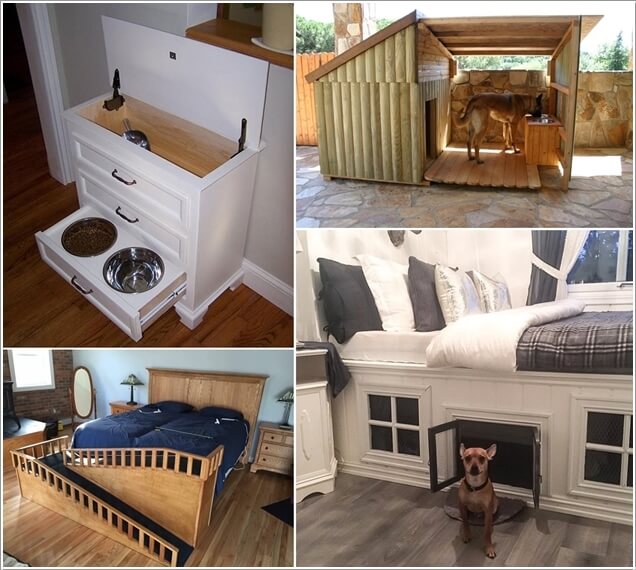 Pets are no less than family members and they deserve equal comfort so why not make something that is exclusively for your furry friends to enjoy? We have collected some really cool pet projects including beds, crates, cabins, feeders and more. So, take a look and see which project is your favorite:
1. Claim The Space Under Your Bed for a Dog Hideaway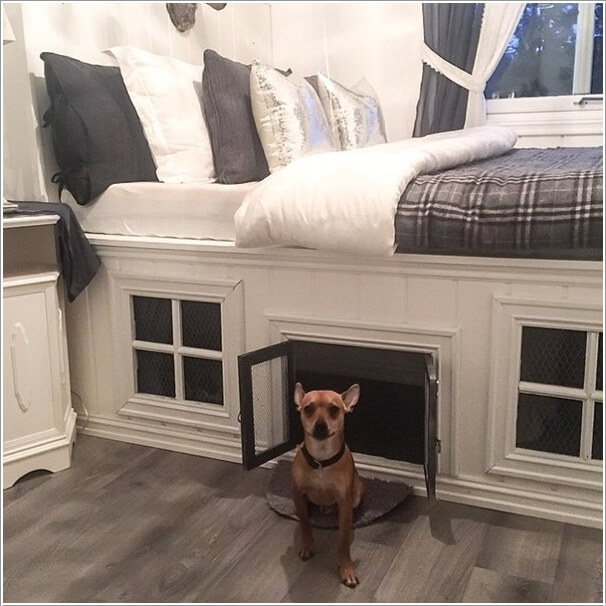 Image via: pinterest
2. Add a Ramp to The Foot of Your Bed for Your Dog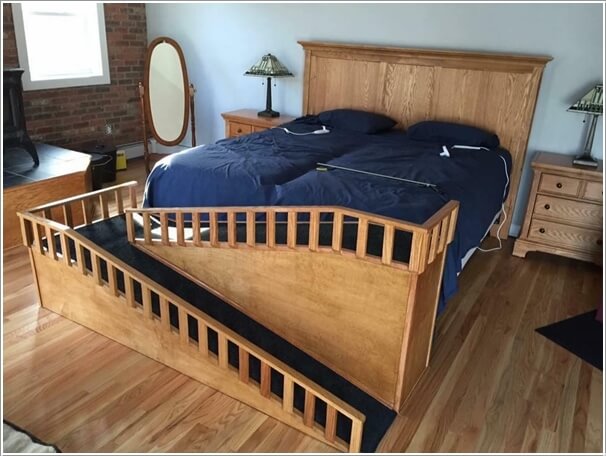 Image via: goodshomedesign
3. Transform an Old Dresser into a Feeding Station by Making Some Tweaks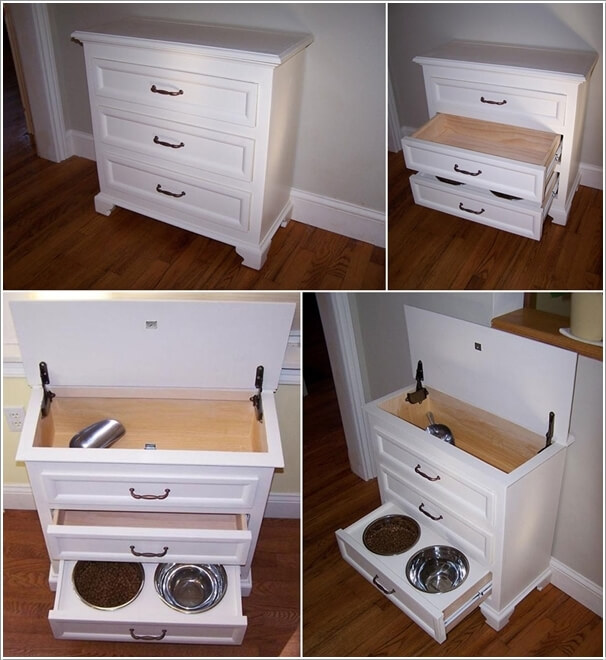 Image via: freshome
4. Transform an Old Baby Crib into a Dog Crate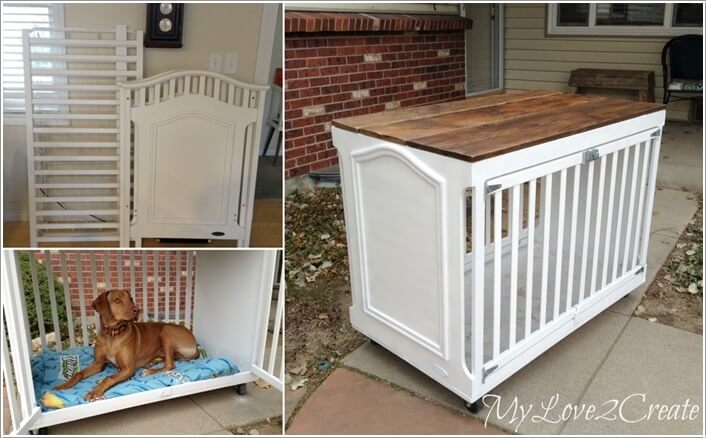 Image via: my repurposed life
5. Recycle Old Chairs by Making Holes for Dog Food and Water Bowls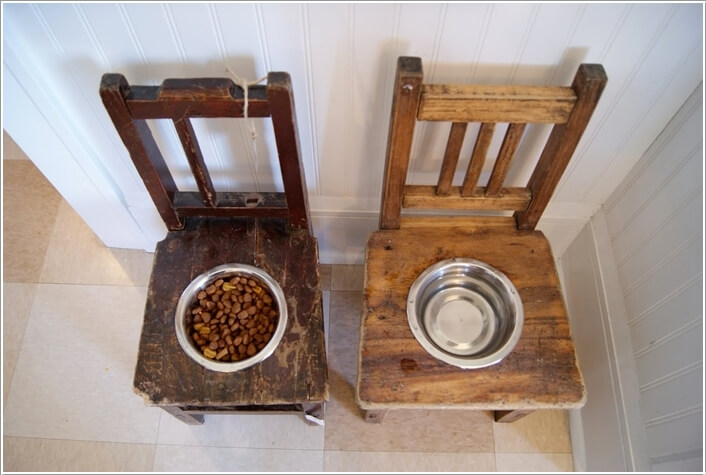 Image via: nest full of eggs
6. Re-think a Single Pallet and a Crib Mattress into a Cozy Dog or Cat Bed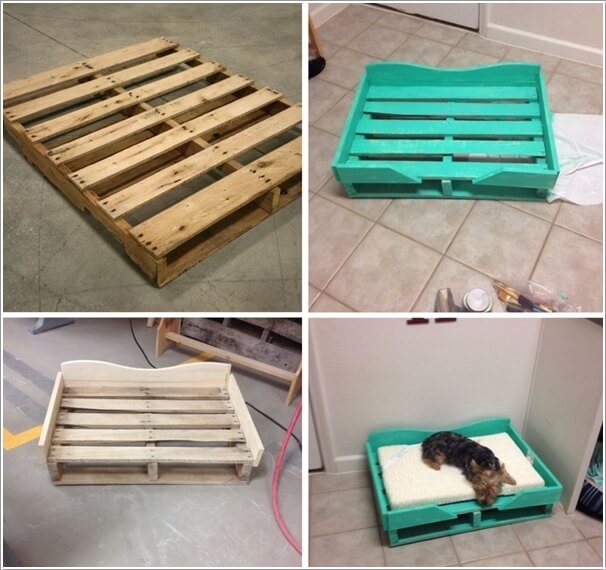 Image via: goods home design
7. Build a Log Cabin for Your Dog with a Kennel, a Shed and a Feeder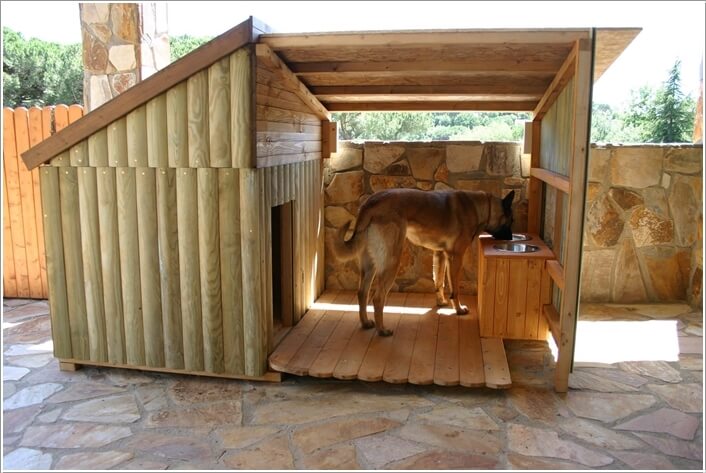 Image via: goods home design
8. Re-think Old Drawers into Individual Cat or Dog Beds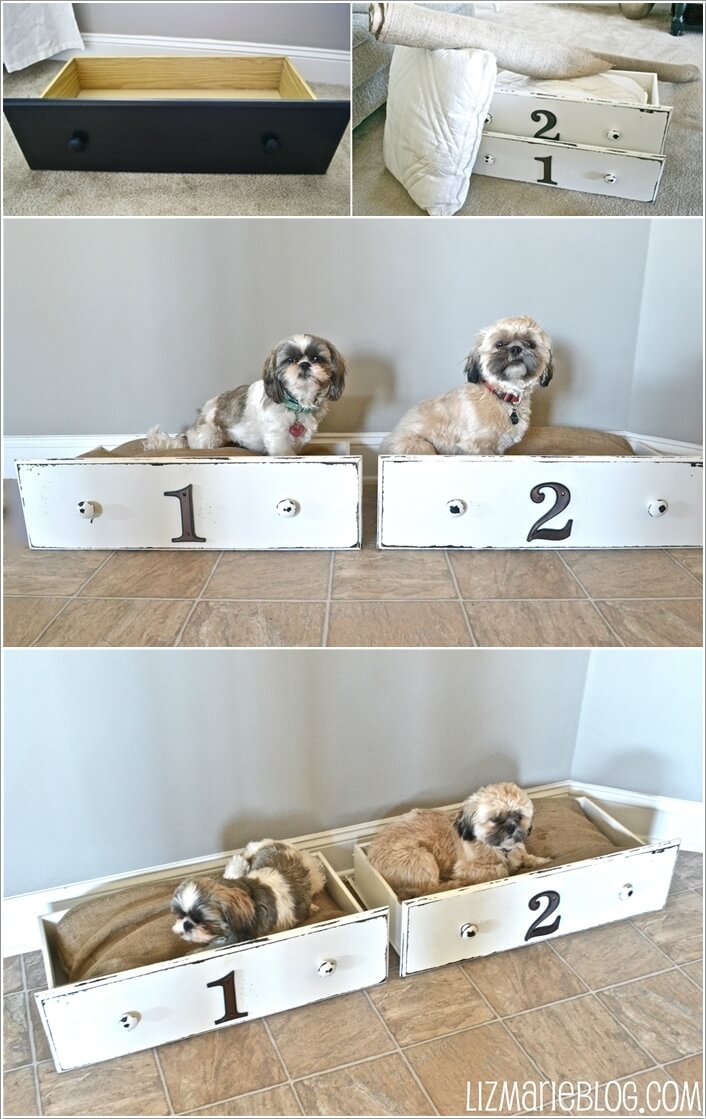 Image via: liz marie blog
9. Make a Cozy Hammock Like This One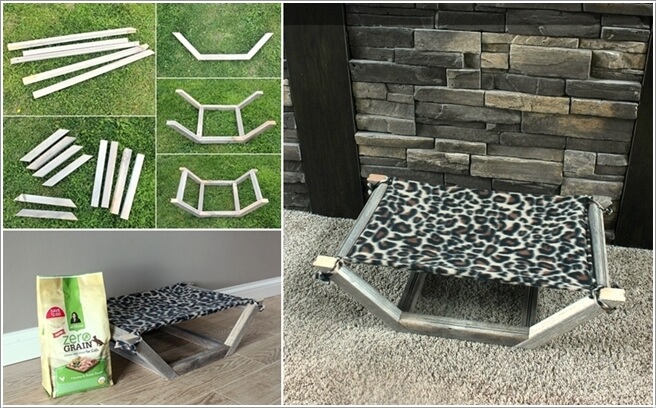 Image via: inspirational momma
10. Take Off The Legs of a Chair; Give It a Fresh Coat of Paint; Add a Cushion and Voila!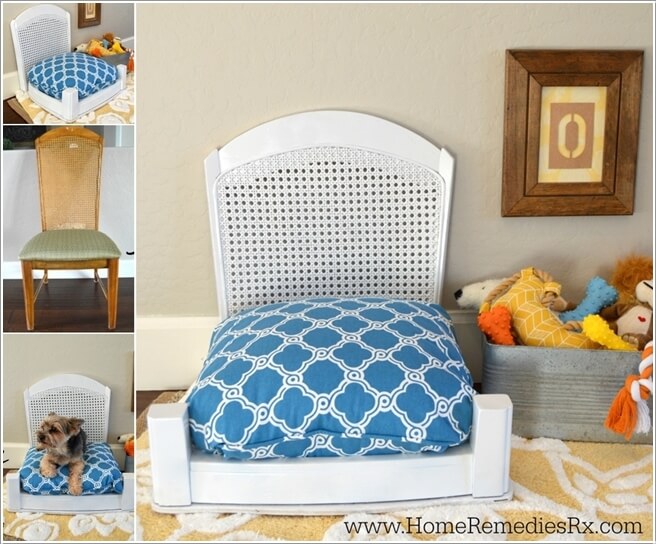 Image via: home remedies rx