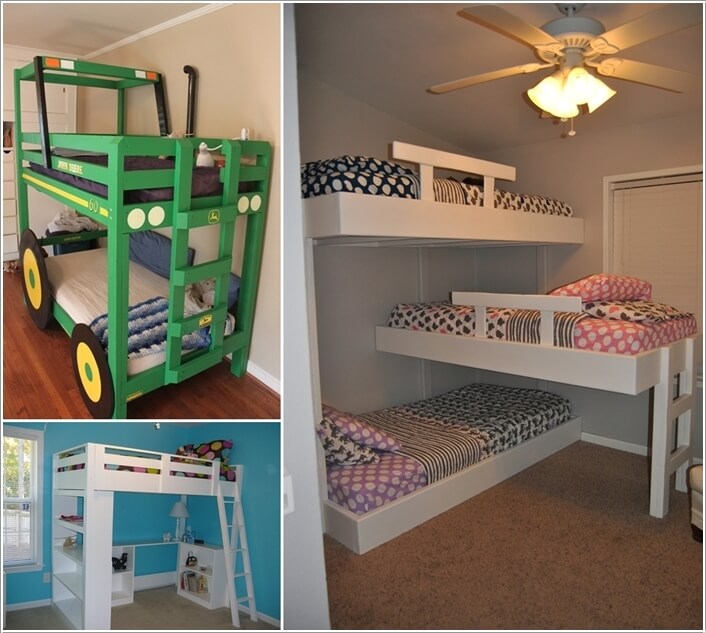 If your kids share a room that is small in size then instead of placing individual beds that will occupy a lot of floor space, you can go for a bunk bed. For that you don't have to go to a furniture store and buy a bunk bed that comes with a big price tag. With some skills you can build your own too. So, take a look at the cool DIY bunk bed designs below:
1. Build a Triple Bunk Bed with The Lower and Upper Beds Parallel and The Middle One Perpendicular To Utilize Vertical Space Efficiently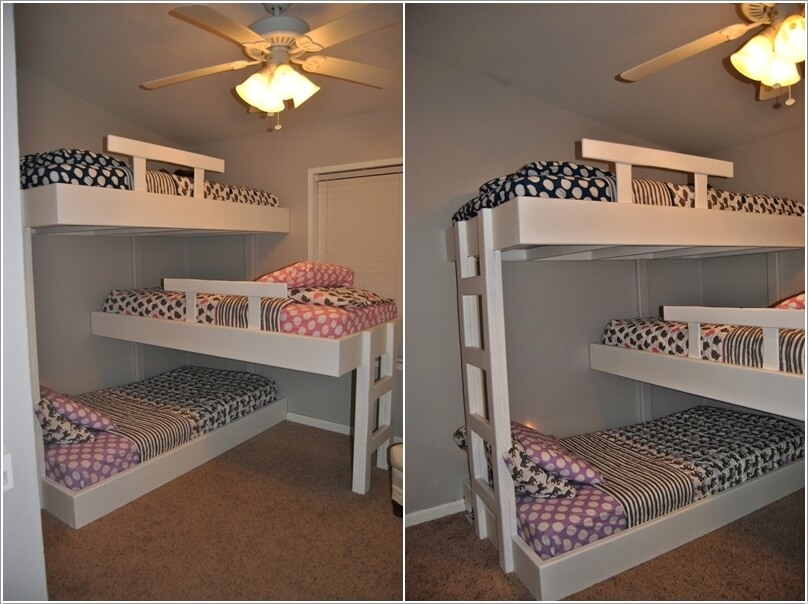 Instructions here: life with mack
2. If You Have Two Little Boys Then How About a Colored Tractor Bunk Bed?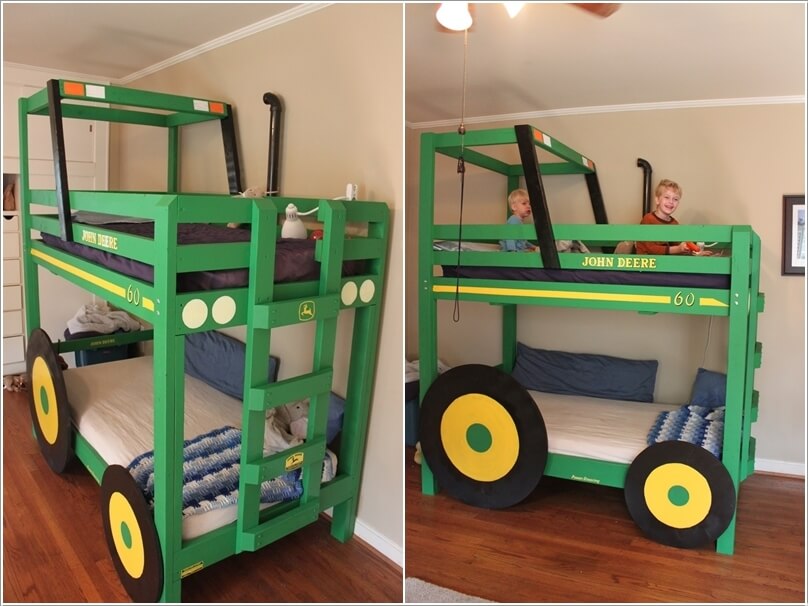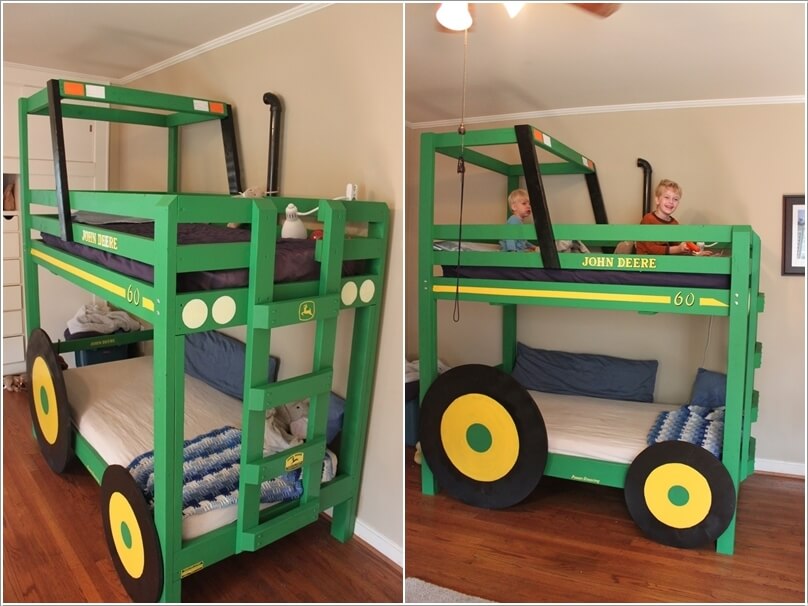 Instructions here: rucker rendezvous
3. For One Kid Utilize The Lower Space with a Table and a Bookcase and Keep The Bed in The Upper Part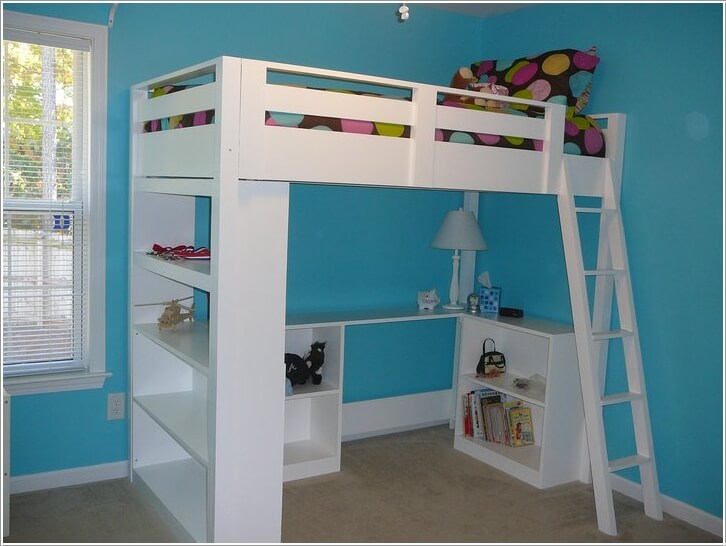 Instructions here: ana white
4. Build a Bunk Bed with Clever Storage Stairs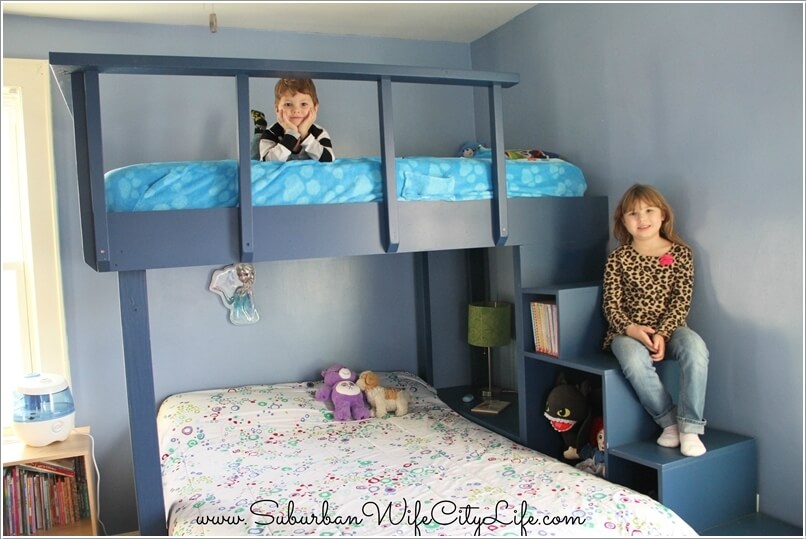 Image via: suburban wife city life
5. For an Industrial Look Build a Bunk Bed with Pipes and Wood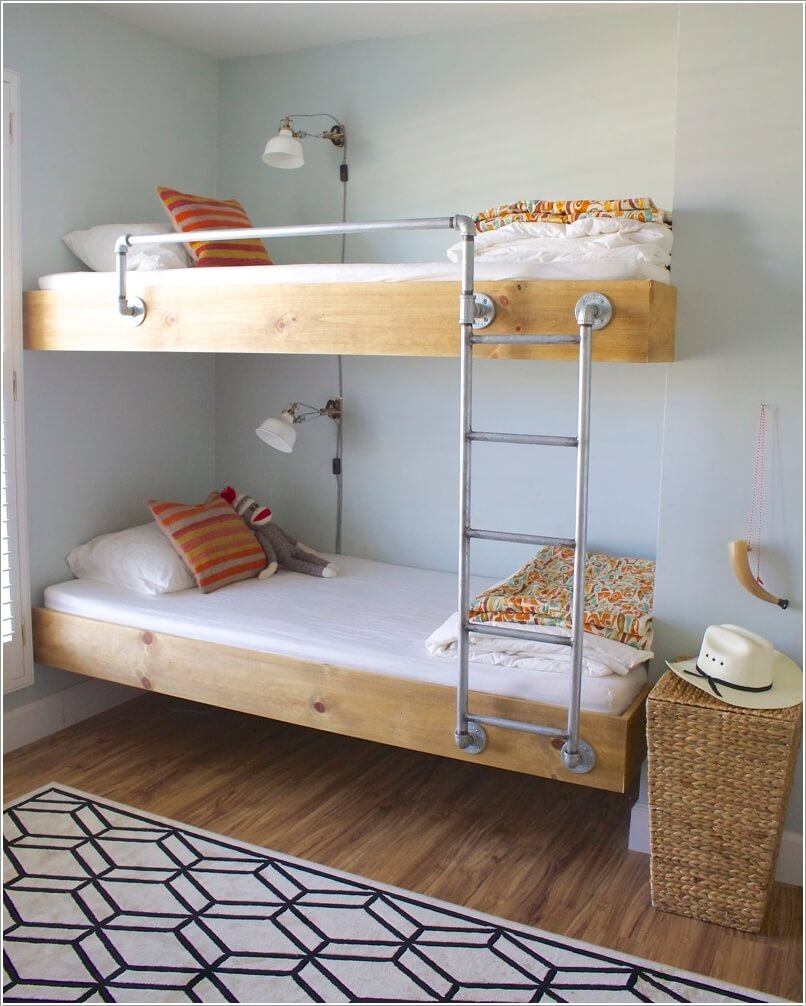 Image via: design sponge
6. You Can Go for a Simple Yet a Cool House Bunk Bed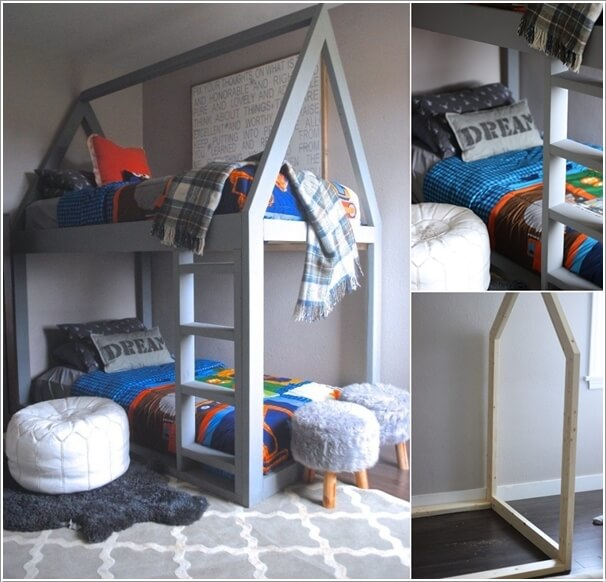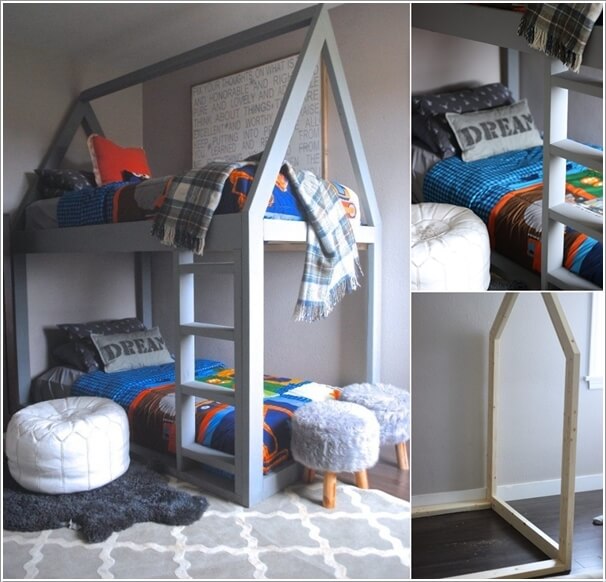 Image via: the rugged rooster
7. Bring Endless Hours of Fun Indoor with an Enormous Playhouse Bunk Bed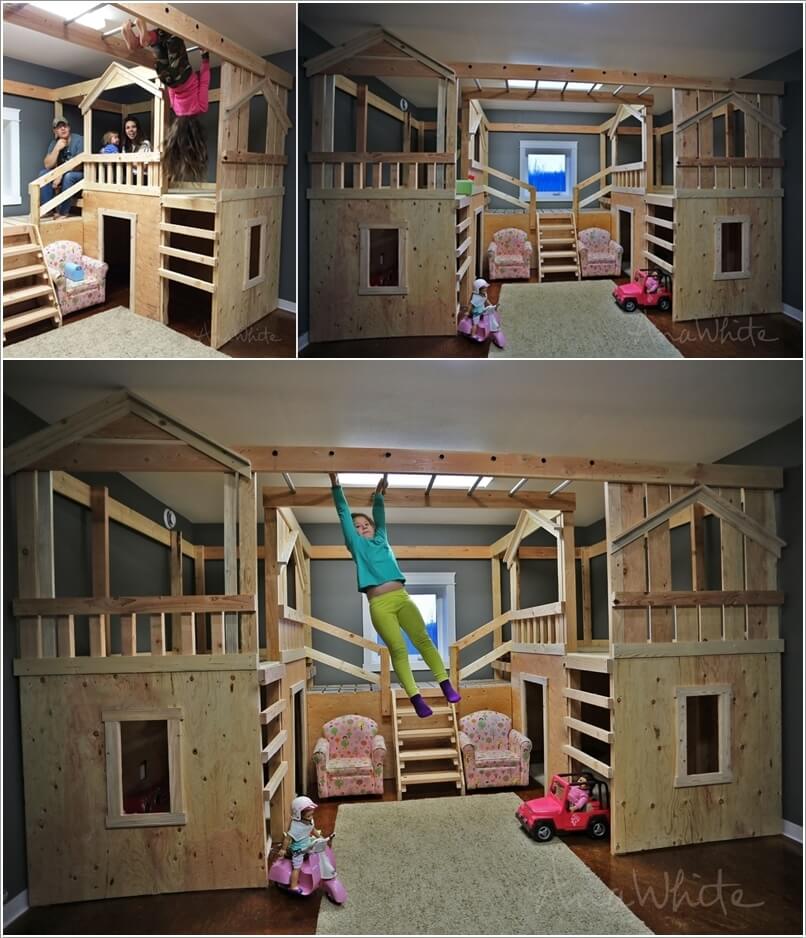 Image via: ana white
8. Go For a Twin Over a Full Bunk Bed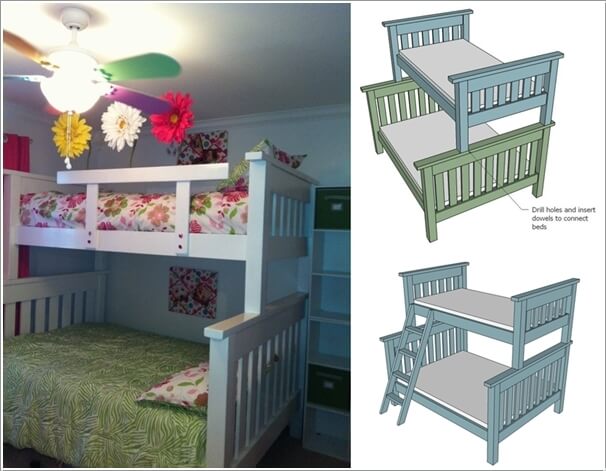 Image via: ana white
9. Build a Cute Bus Bunk Bed with a Slide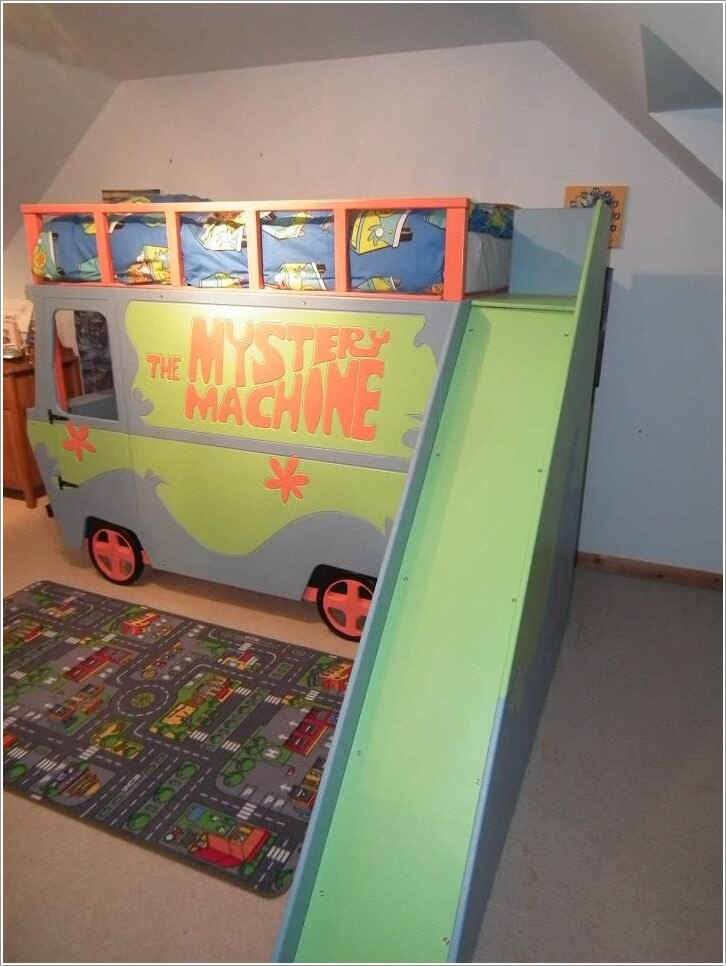 Image via: pinterest
10. Combine IKEA Furniture To Form a Toddler Friendly Bunk Bed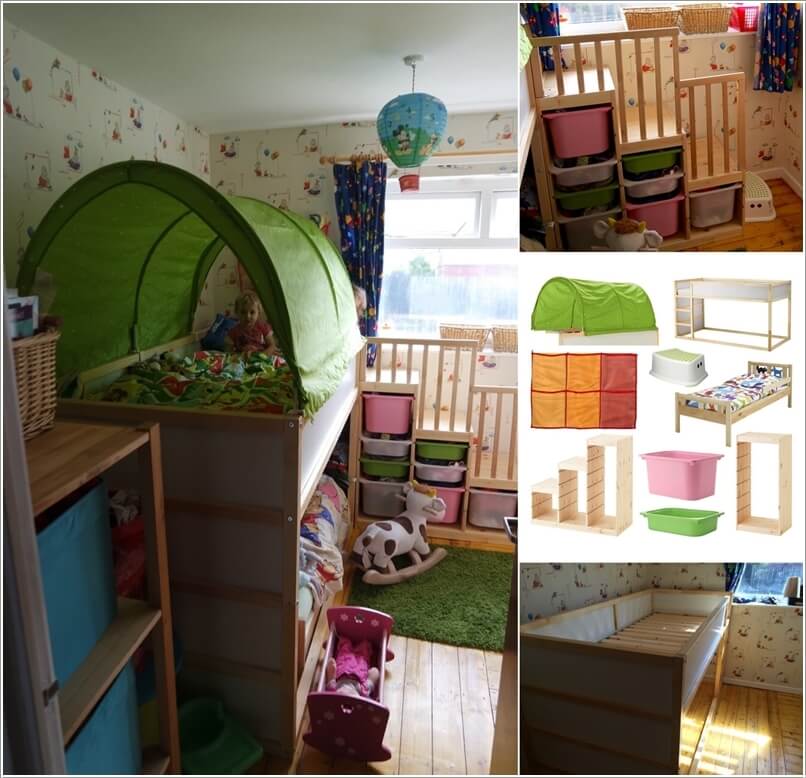 Image via: mama geek