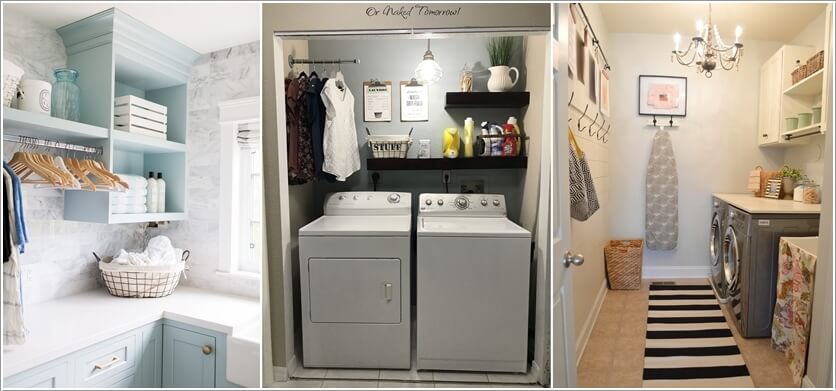 After you are done with the washing of clothes next comes the process of drying and ironing. If the clothes are yet a bit damp then you need to hang them before folding them. And if you iron the dried clothes you still need to hang them till you transfer them to the closets around the house. So, here are different clothes hanging solutions for your laundry room:
1. Install Hooks Similar to a Mudroom on The Wall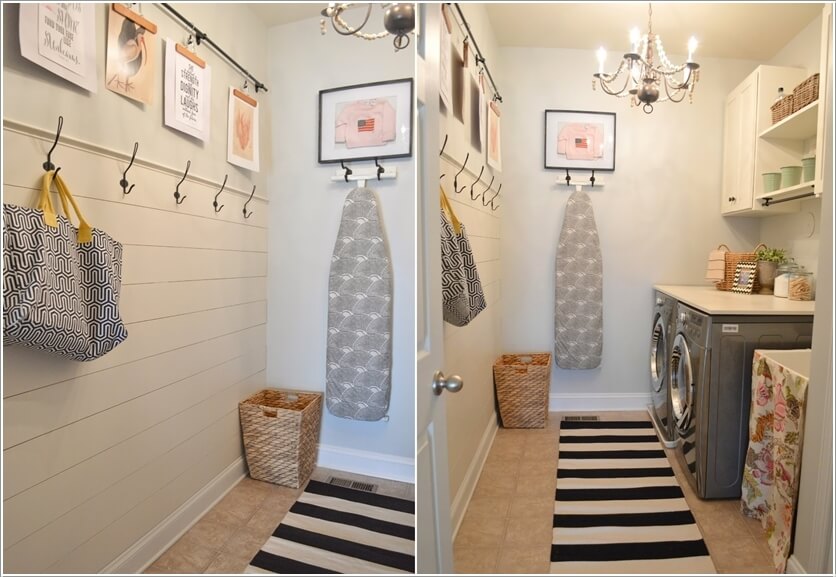 Image via: rightupmyalley
2. Install a Rod for Putting Cloth Hangers Under a Shelf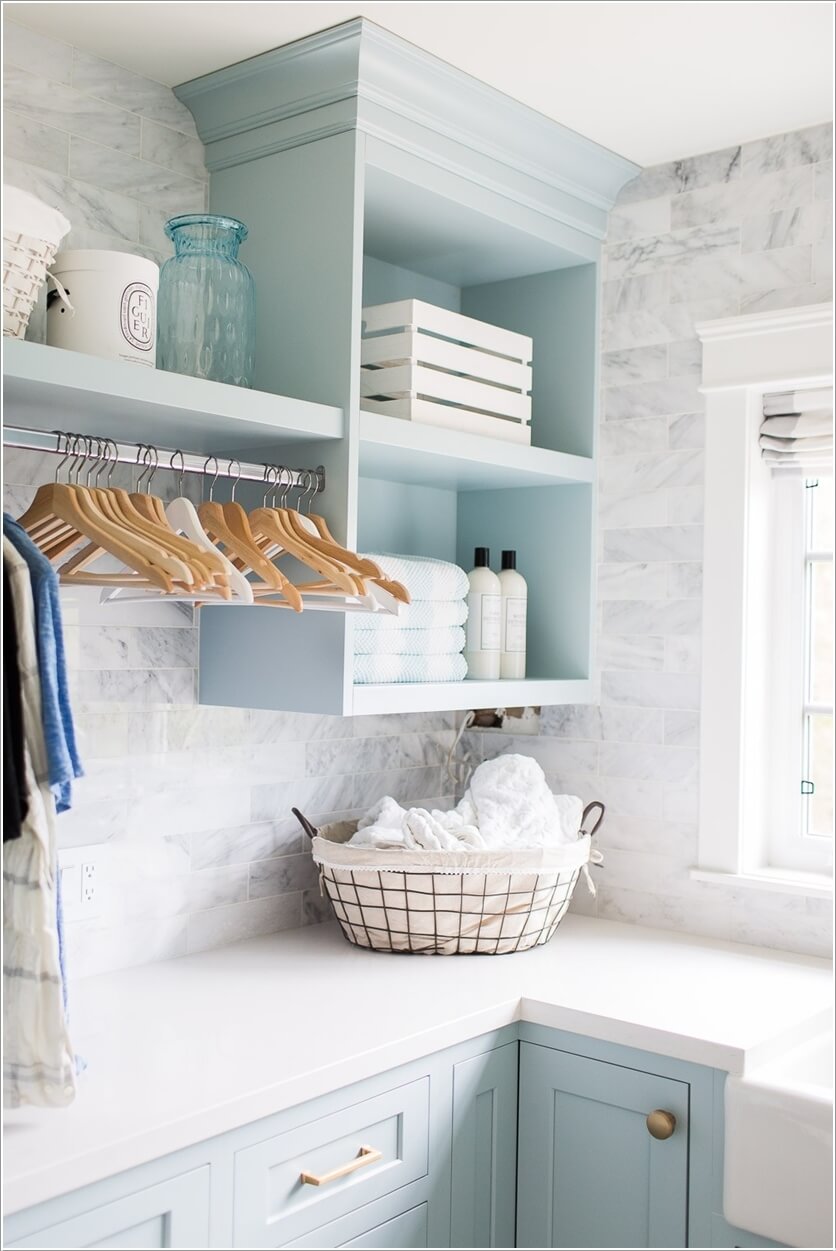 Image via: itslifebysh
3. Fix a High Rod Like Clothes Hanger in a Small Laundry Room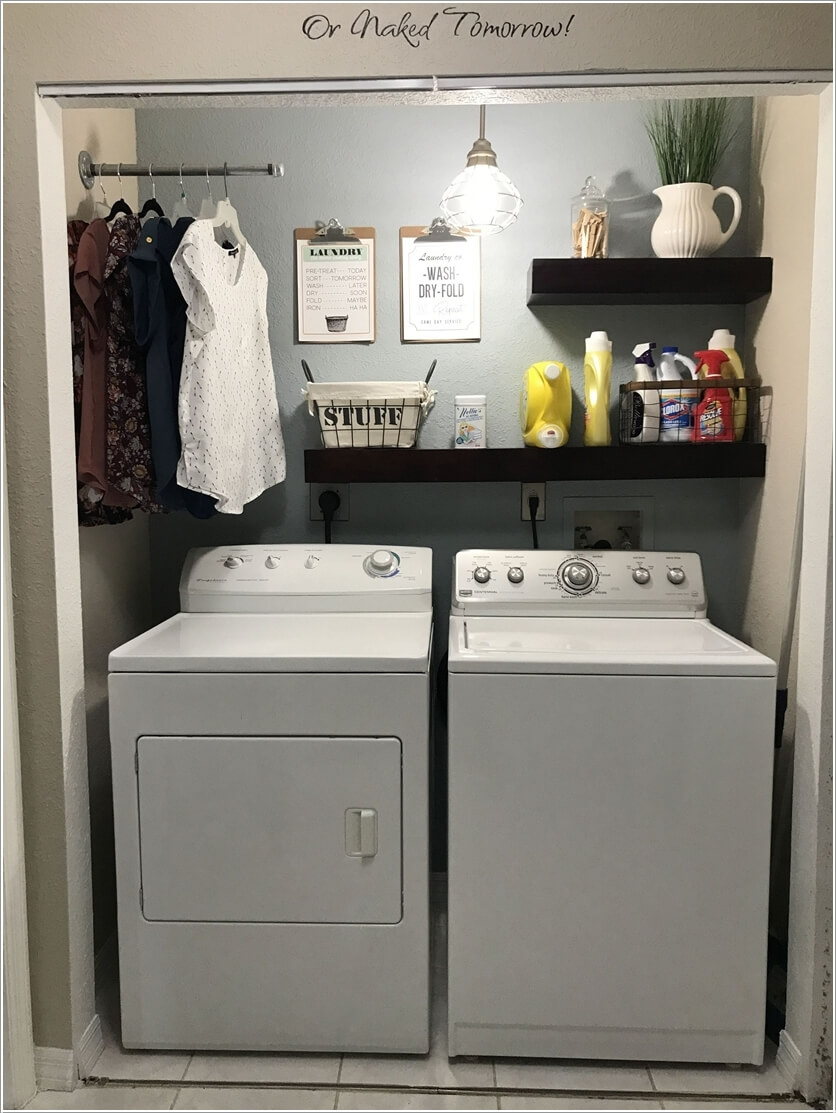 Image via: freehomeideas
4. Repurpose a Ladder into a Suspended Rail for Clothes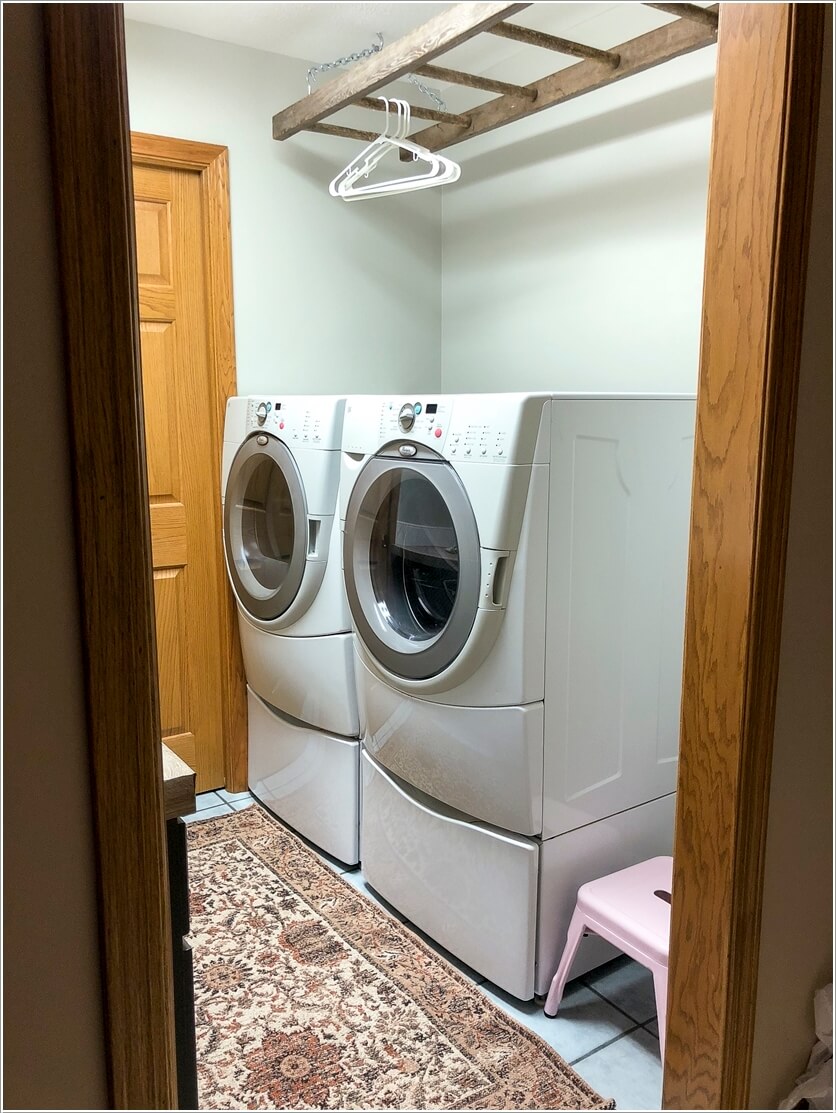 Image via: graceinmyspace
5. Build a Rustic Industrial Style Shelf with a Rod Using Wood and Plumbing Pipes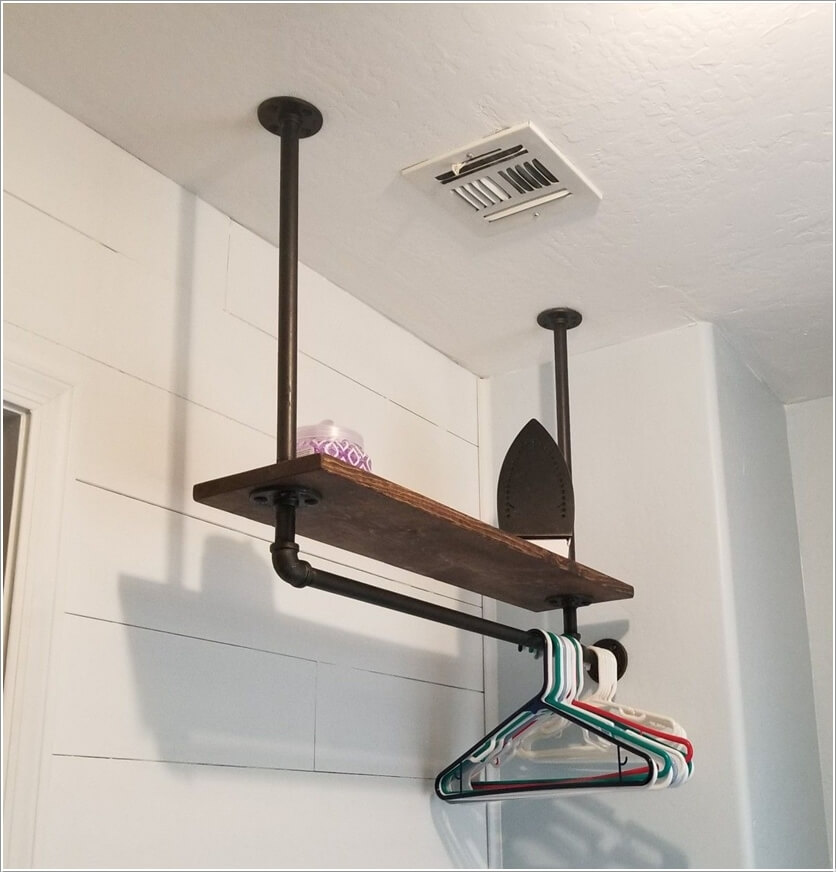 Image via: pinterest
6. Why Not Have Old Fashioned Clothes Lines Inside The Laundry Room for Some Fun?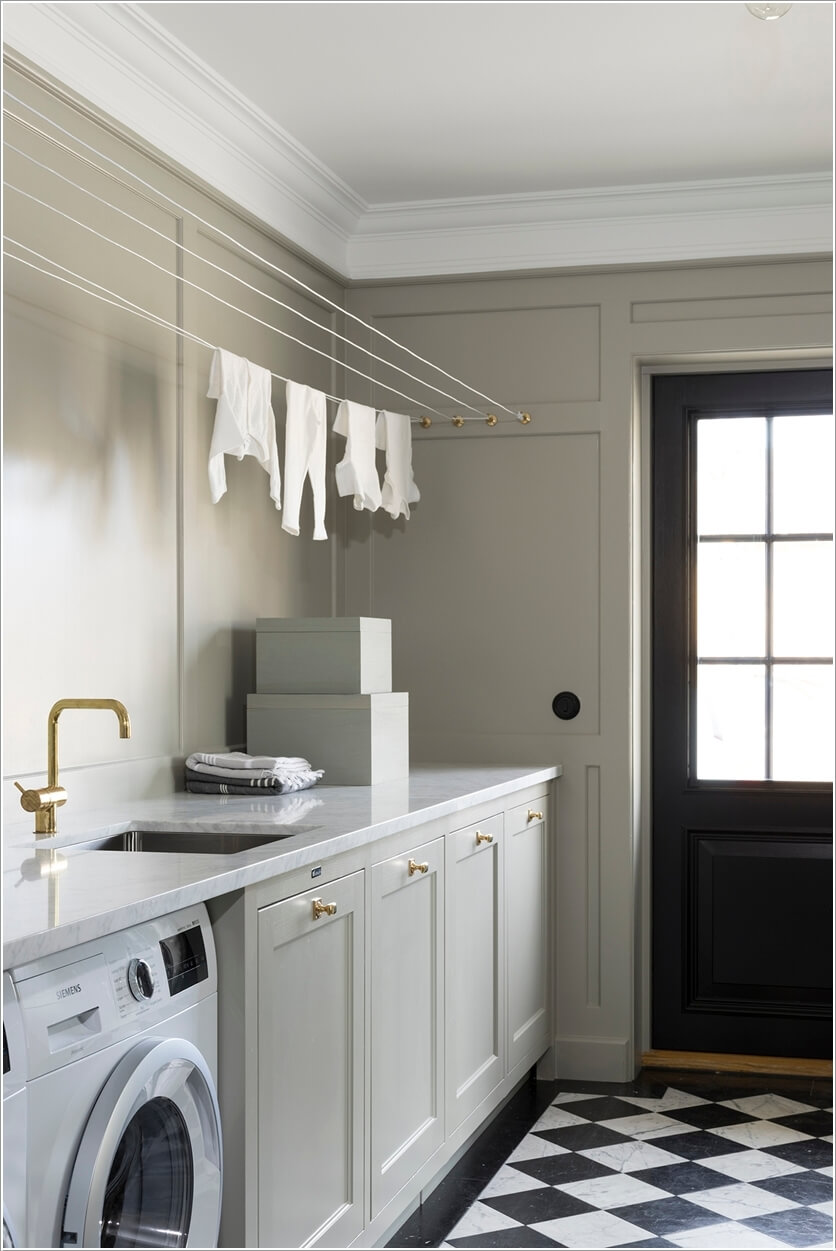 Image via: studiokarin
7. Install a Long Rail Across The Length of The Laundry Room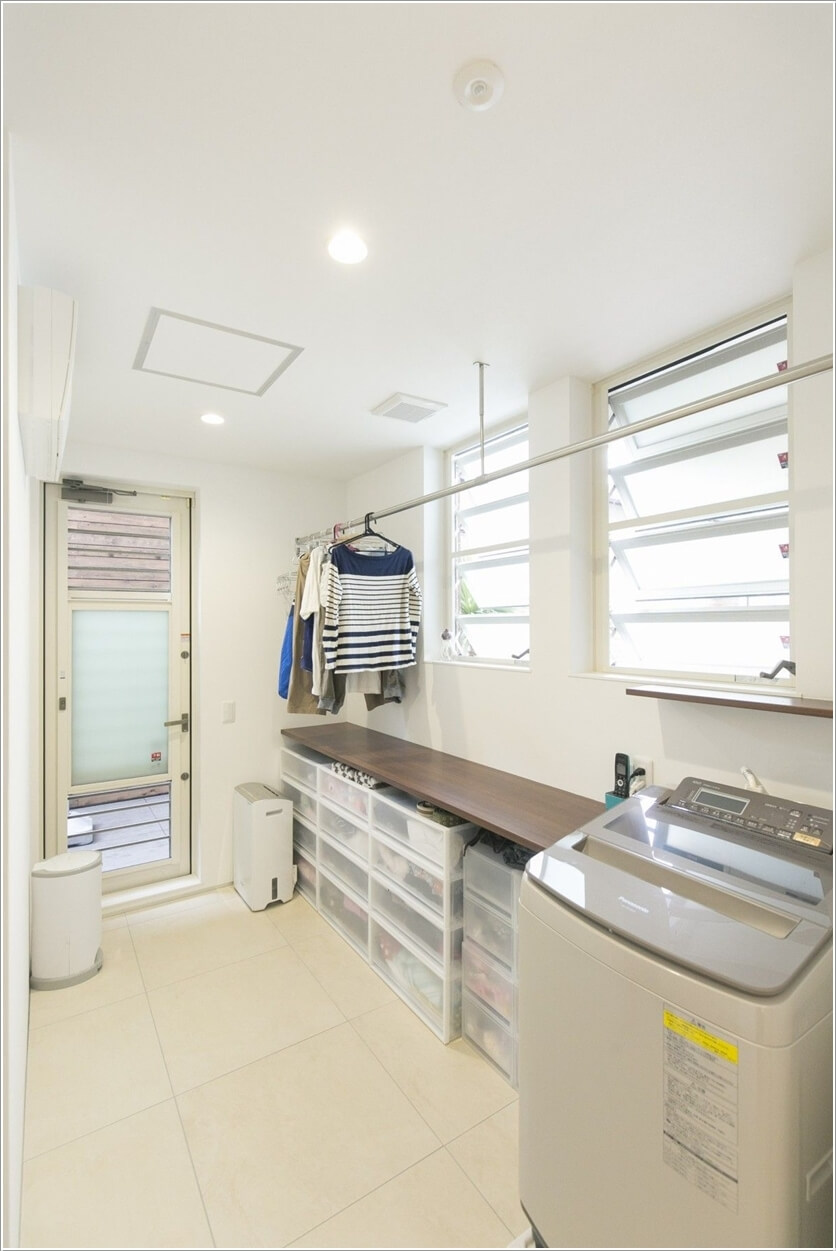 Image via: homekensetu
8. If The Space Allows Go for a Freestanding Laundry Rack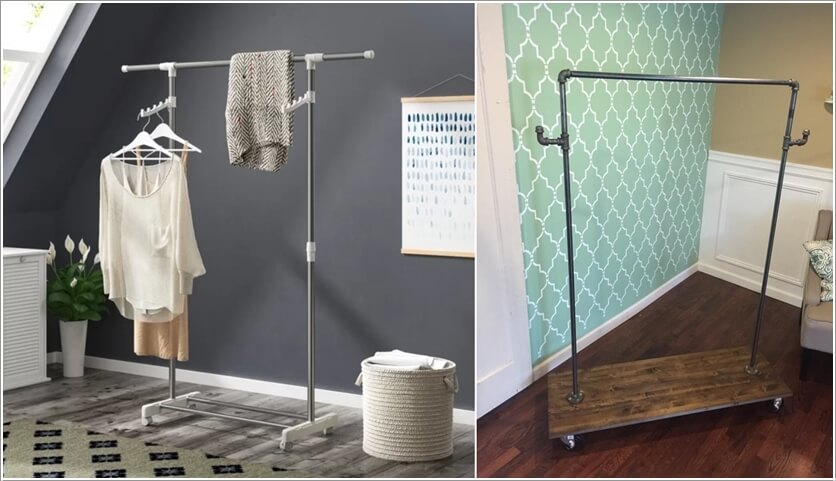 Image via: wayfair , onethriftychick
9. Install a Minimalist Fold Out Wall Clothes Organizer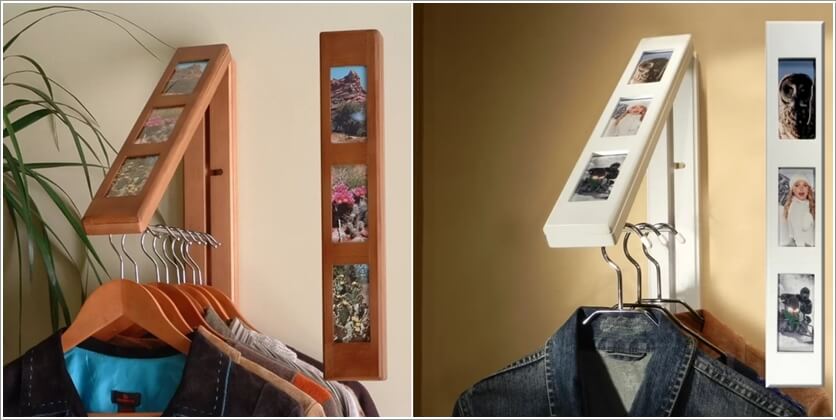 Image via: jossandmain
10. Install a Retractable Clothes Rack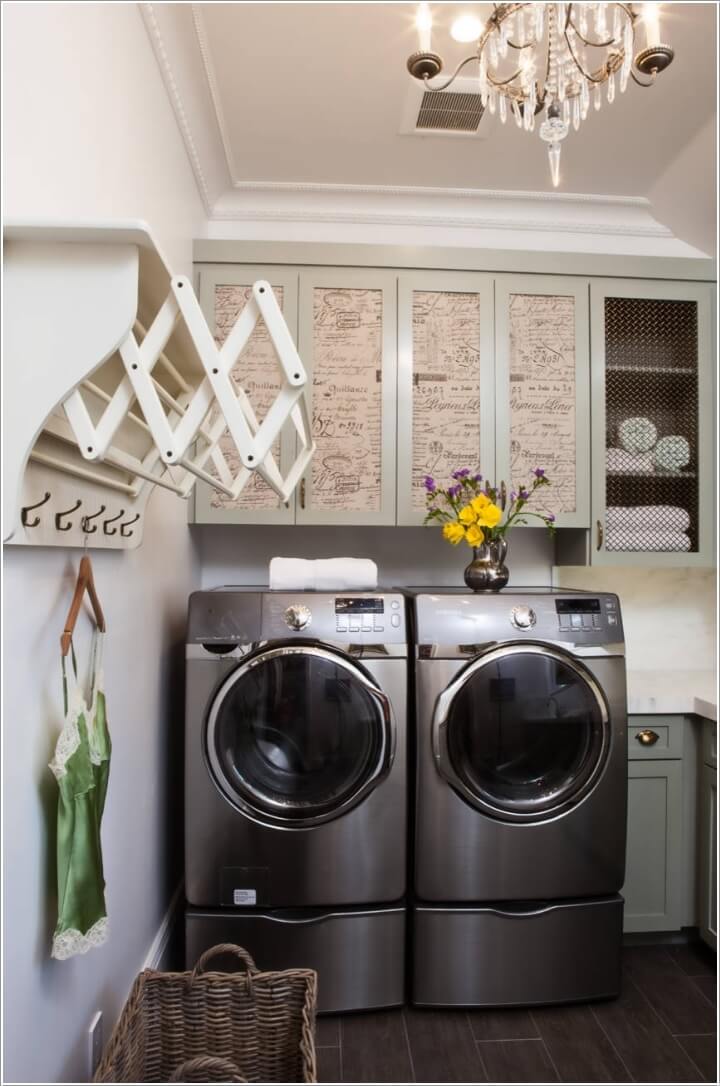 Image via: houzz