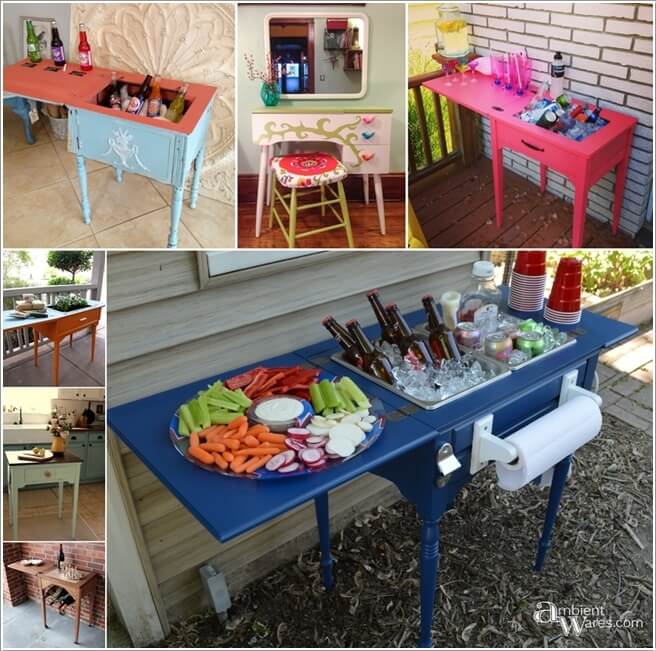 If a poor little sewing table is about to get trashed as it has served its purpose and now retired then change your mind. That piece of furniture is a treasure. Thinking how? Well, there are loads of ways to re-purpose it. For example if your kitchen can fit a small island then a sewing table can become that. Let's say you need a nightstand in your bedroom, then a sewing table can be ideal. So, take a look at some clever sewing table recycle ideas:
1. An Old Sewing Table Can Become an Amazing Party Cart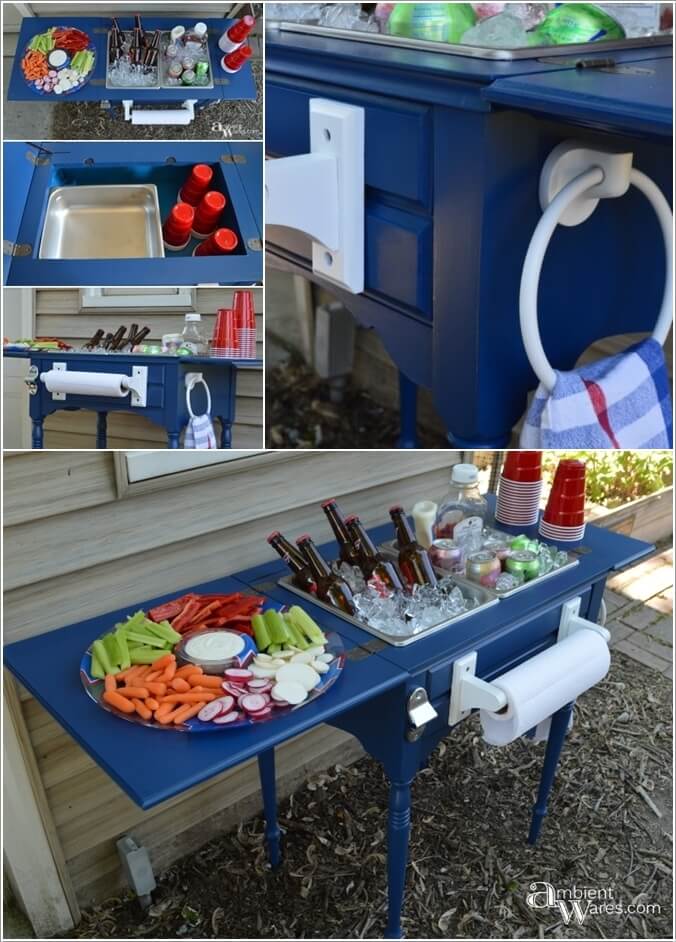 Image via: ambient wares
2. Need Some Extra Work Space Inside Your Kitchen? Re-purpose an Old Sewing Table into a Kitchen Island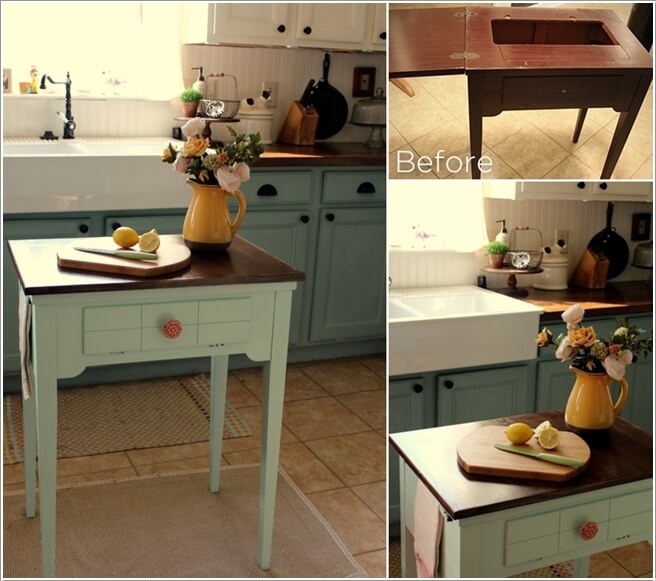 Image via: ebth
3. Add Casters and a Wine Rack to a Sewing Table and Turn It into a Bar Cart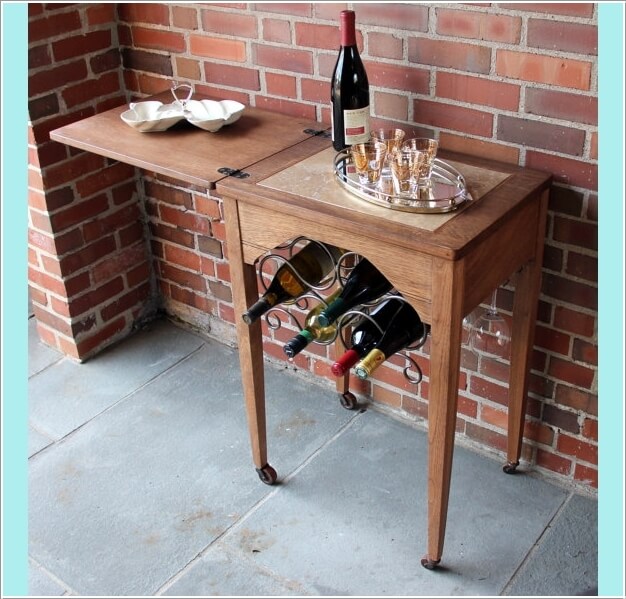 Image via: pinterest
4. For All The Eager Gardeners a Sewing Table Can Become a Gardening Table with a Planter Too!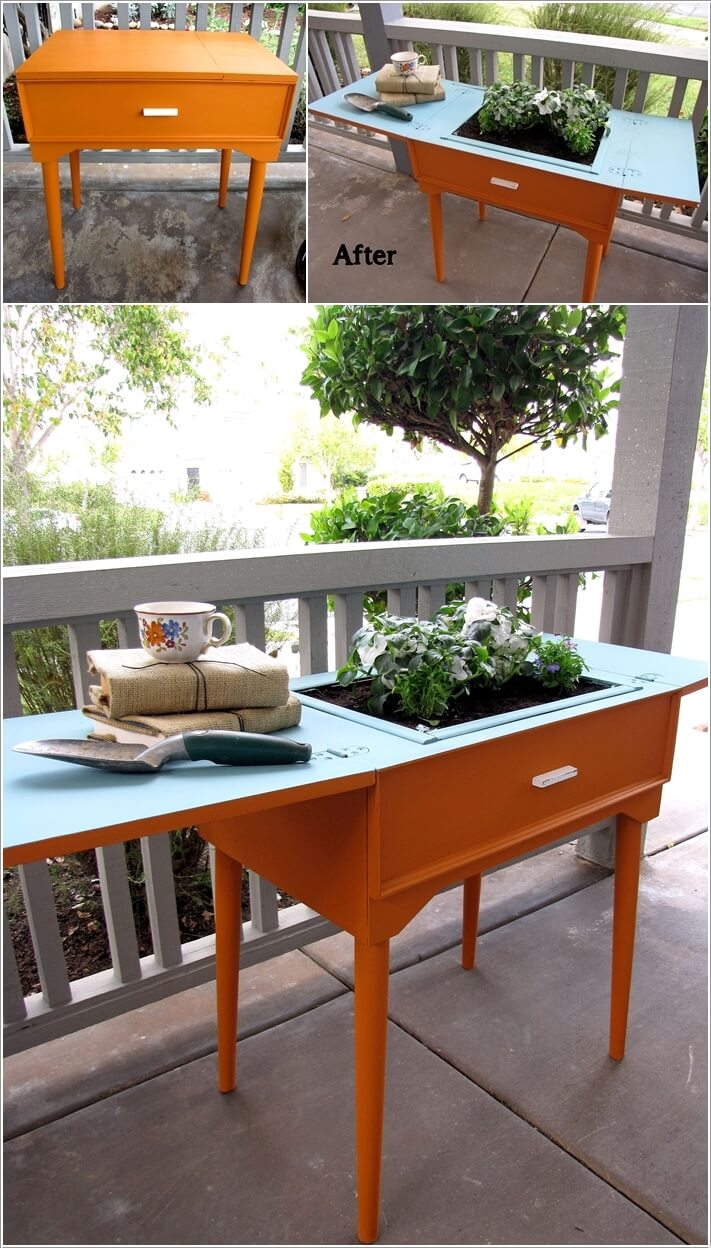 Image via: destashio
5. Summer Days Are Incomplete Without Chilled Drinks, So How About a Drinks Cooler?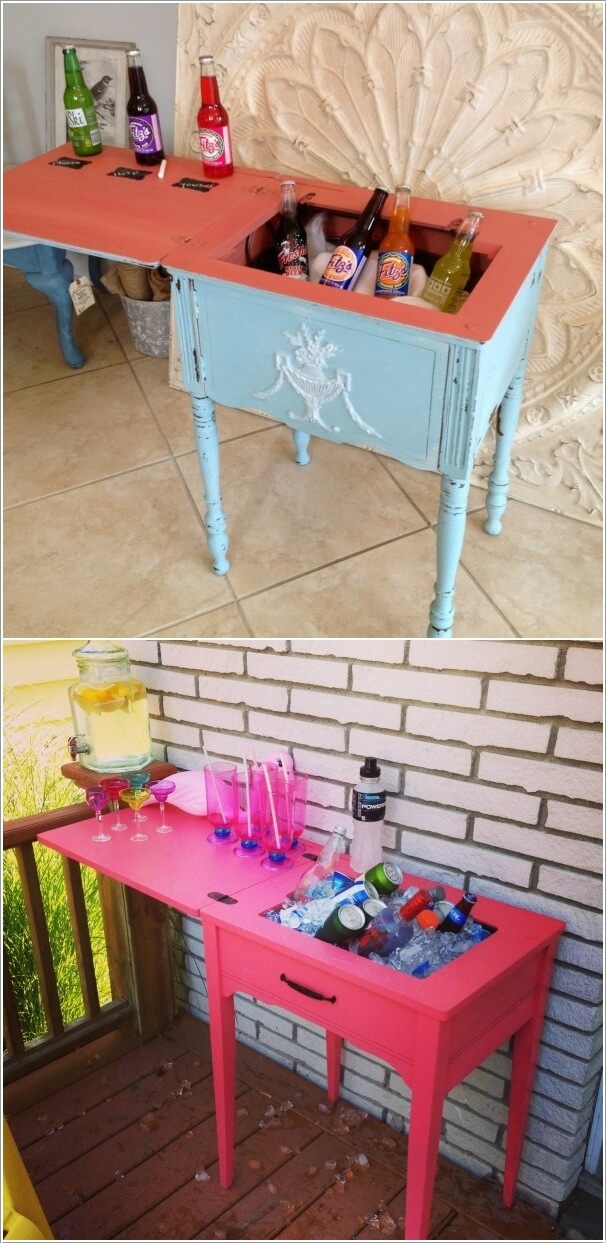 Image via: little things
6. Give The Sewing Machine Table a Makeover and Use It as a Work Desk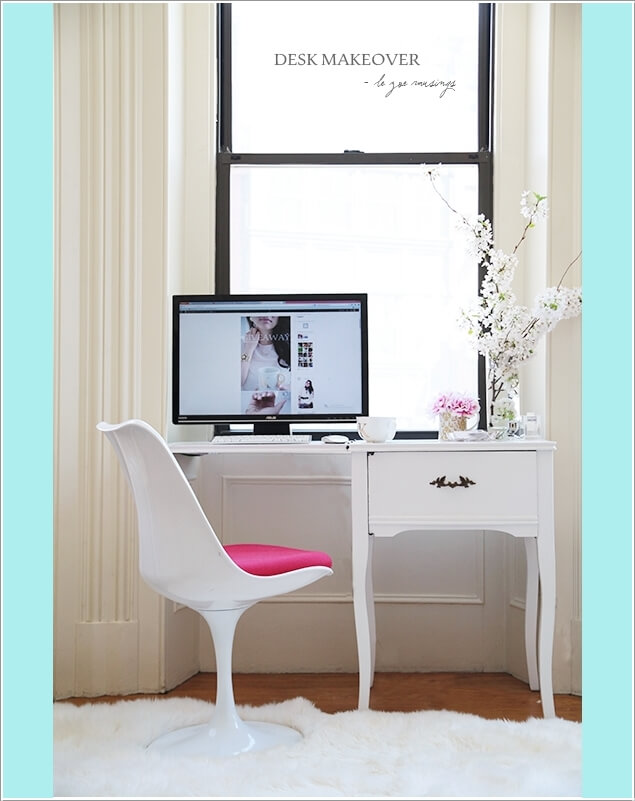 Image via: lezoe musings
7. Make a Writing Desk Hutch by Combining an Old Sewing Table with a Recycled Drawer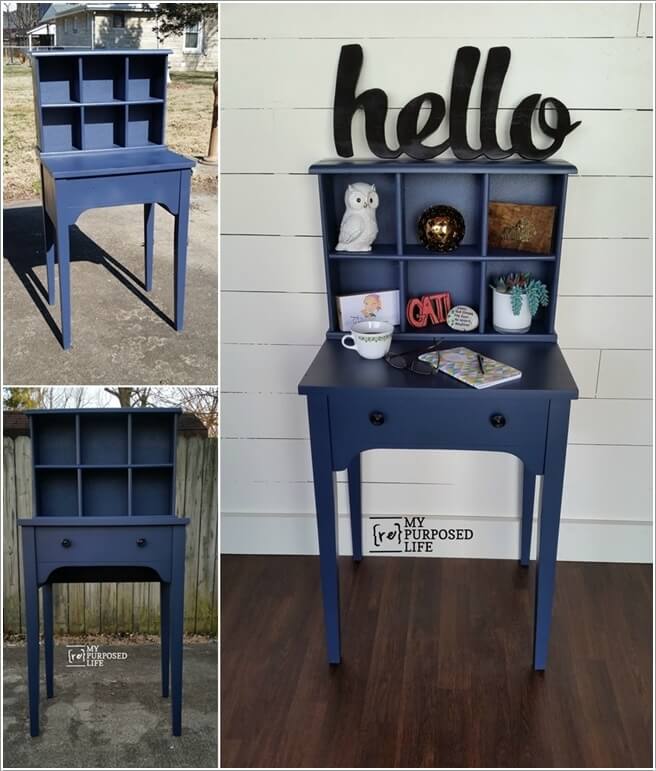 Image via: my repurposed life
8. Girls are Going to Love These Vanity Tables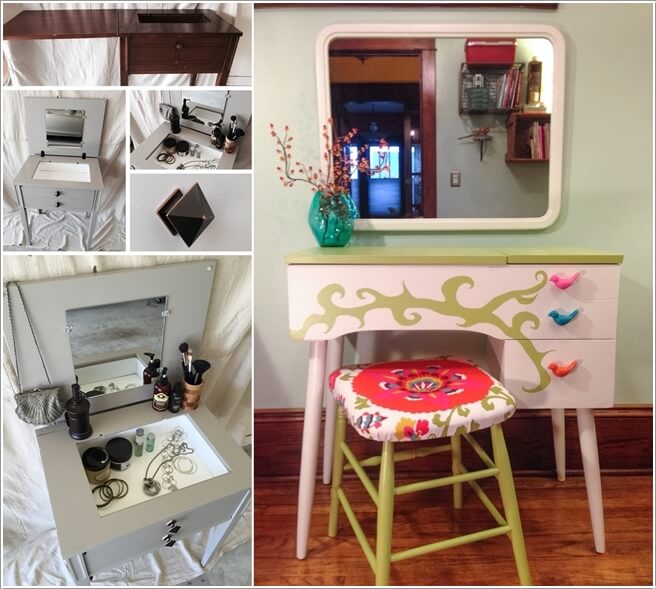 Image via: The Painter's Daughter , pinterest
9. Give It a Makeover and Display a Collection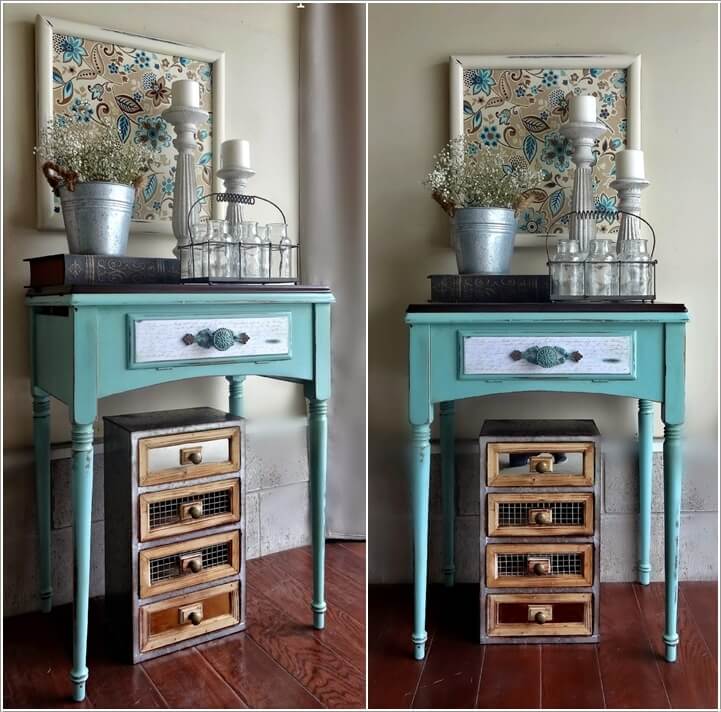 Image via: create inspire me
10. Turn it Into a Nightstand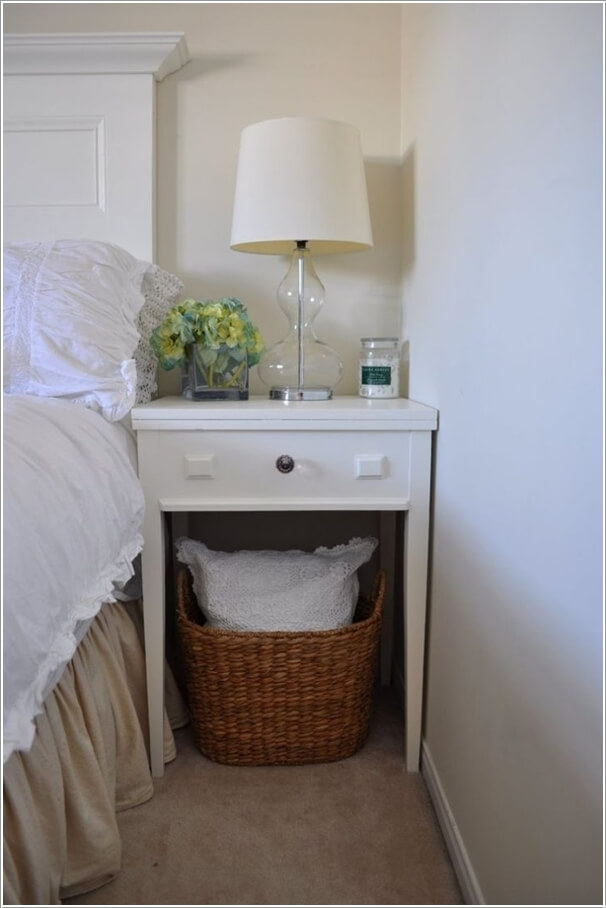 Image via: lacavedesoye