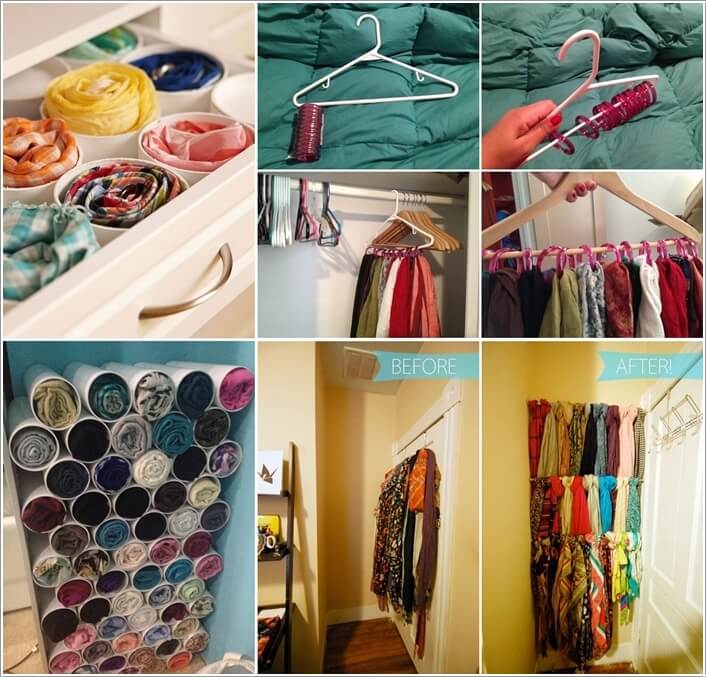 If you have a collection of scarves but they are usually a hotchpotch whenever you have to search the required one then end the chaos by simply organizing them with a clever idea. Take a look at the cool and awesome scarf organization ideas we have collected for you below and find your inspiration:
1. Use Tension Rods or Towel Bars to Create a Tiered Scarf Storage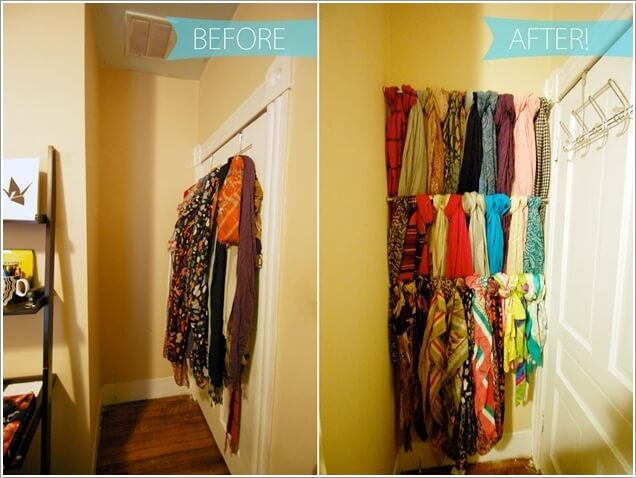 Image via: apartment therapy
2. Organize and Display The Collection of Your Scarves on a Ladder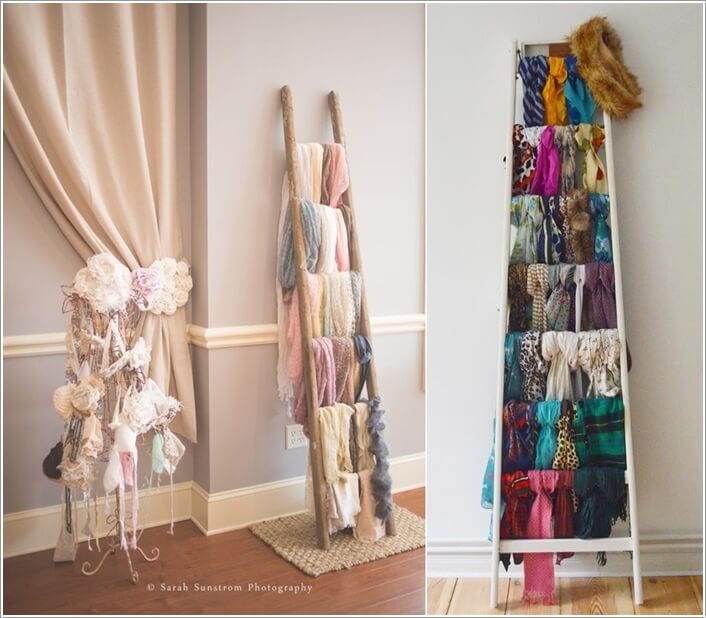 Image via: sarah sunstrom photography , almoststylish
3. Make a Scarf Storage Unit with PVC Pipes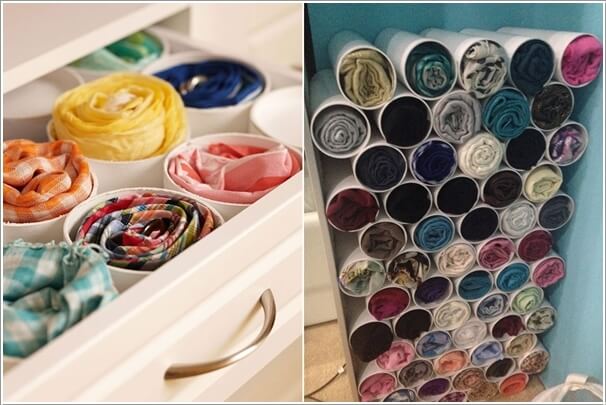 Image via: bhg , pinterest
4. How About Re-Thinking a Wine Rack?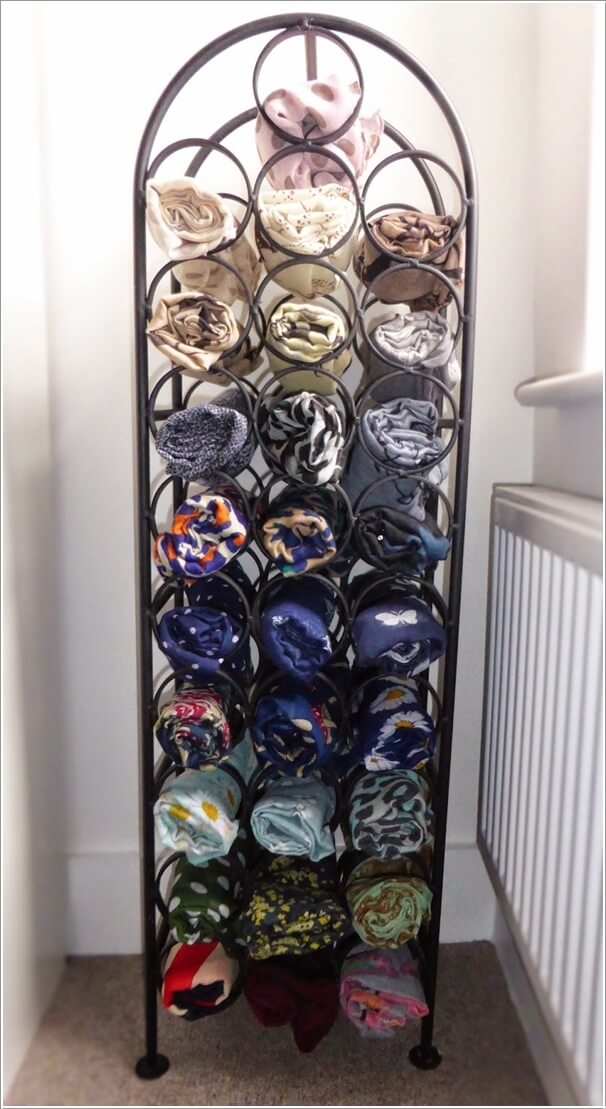 Image via: what lizzy loves
5. Re-Imagine a Behind The Door Shoe Organizer for Your Beloved Scarves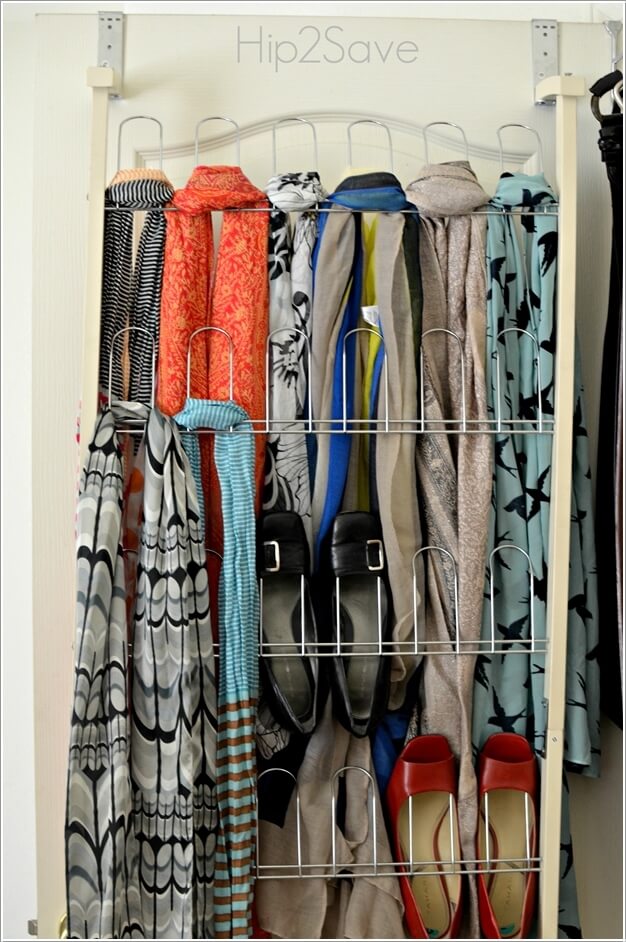 Image via: hip 2 save
6. Employ an IKEA Towel Rack as a Scarf Storage Rack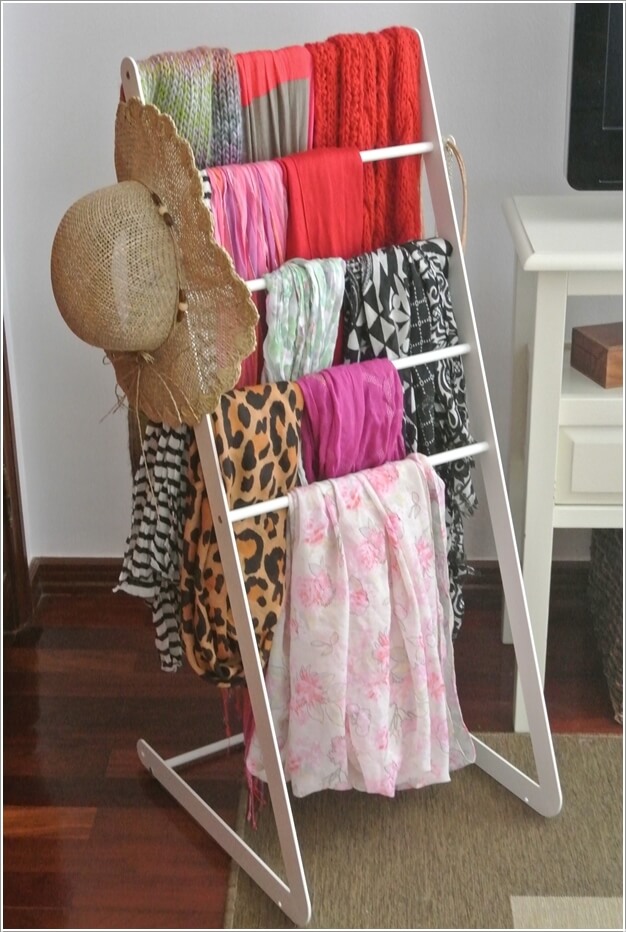 Image via: a bowl full of lemons
7. Make an Easy Organizer in No Time with a Clothes Hanger and Shower Curtain Rings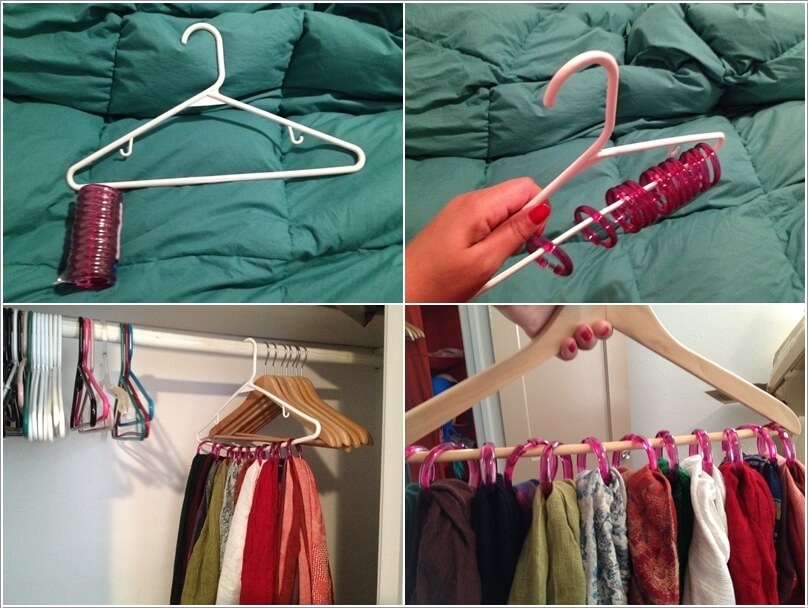 Image via: from the desk
8. Make an Organizer by Gluing Clothespins to a Piece of Wood with a Heavy Adhesive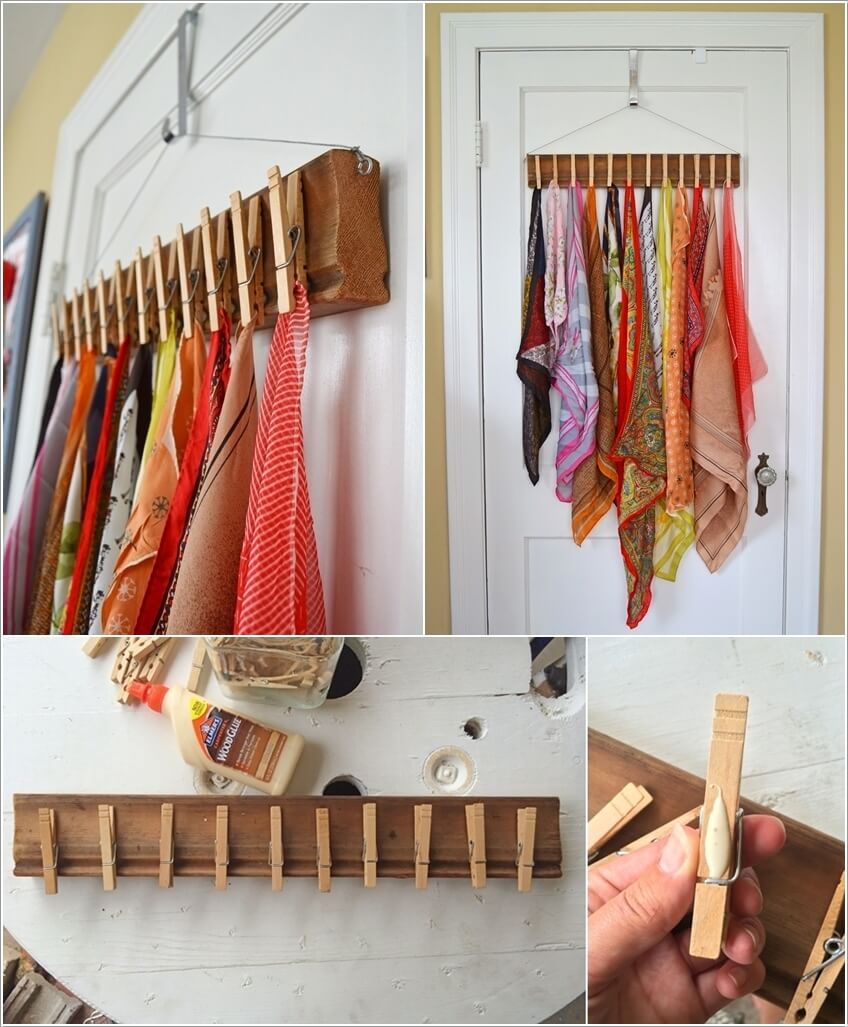 Image via: sally ann k
9. Rethink a Plastic Shoe Organizer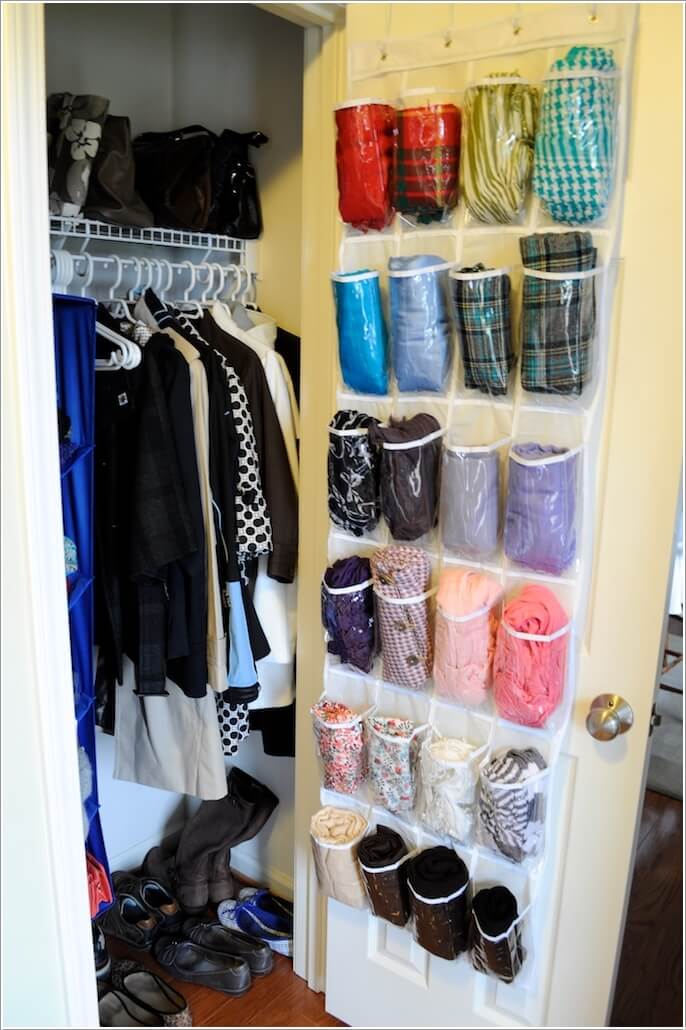 Image via: danimiller
10. Invest in a Loop Hanger Like This One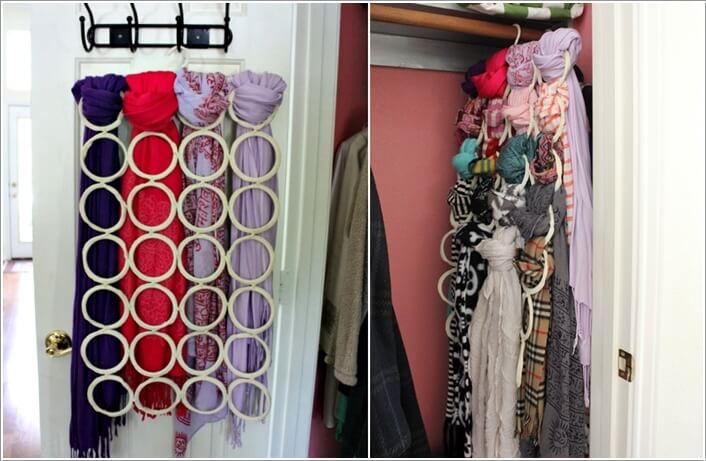 Image via: hi sugarplum's blog