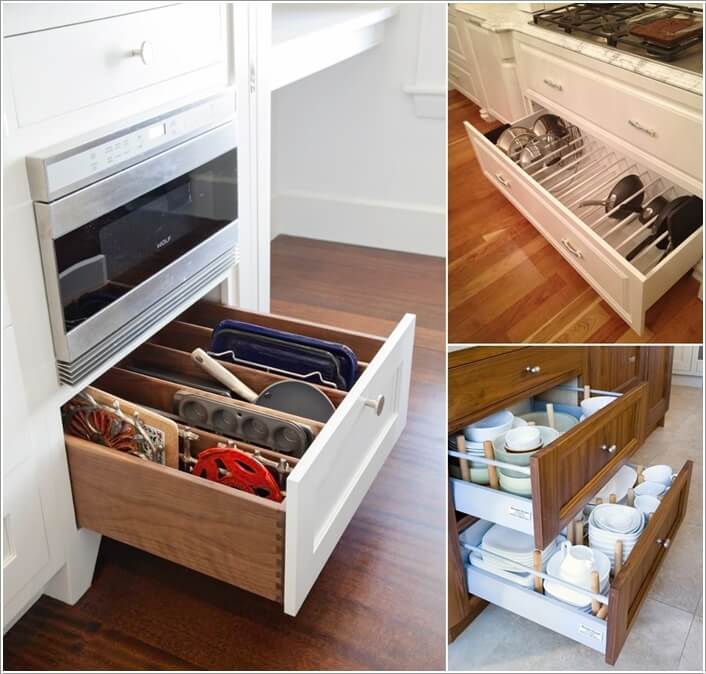 If all your kitchen drawers are stuffed with lids, pots, pans and utensils and you think now you can't store more in your drawers then just take a look at your drawers and see for the possibility of more storage by diving them. For that there are many kinds of store bought versions and DIY divider ideas. Take a look:
1. Install Sheets of Wood to Create Narrow Slots of Vertical Storage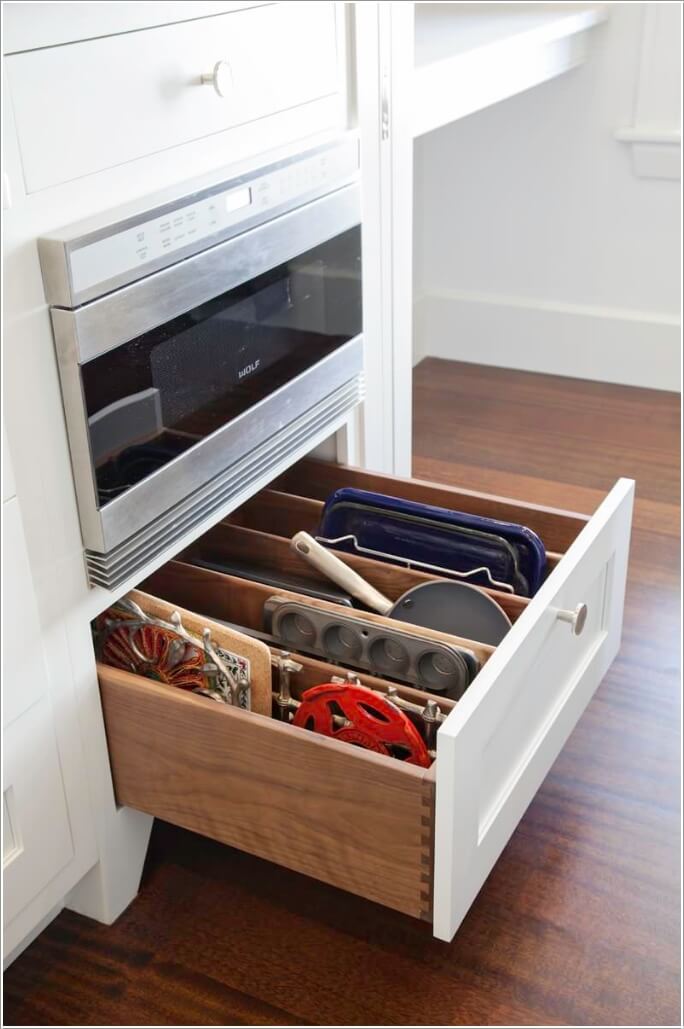 Image via: houzz
2. Dowels Can Give You an Option to Vary The Division According to the Requirements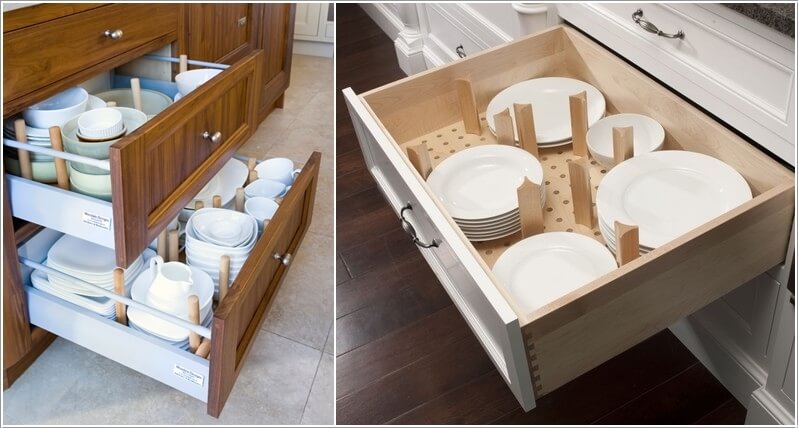 Image via: eat well 101 , houzz
3. Invest in Adjustable Plastic Bins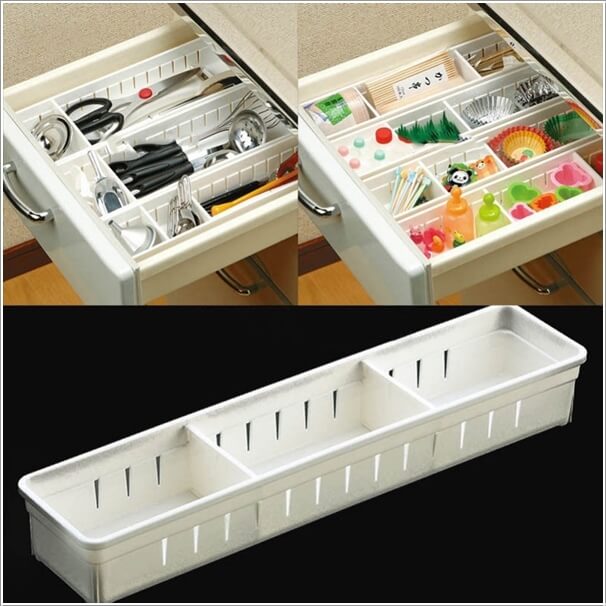 Image via: ebay
4. Purchase Adjustable Metal Drawer Dividers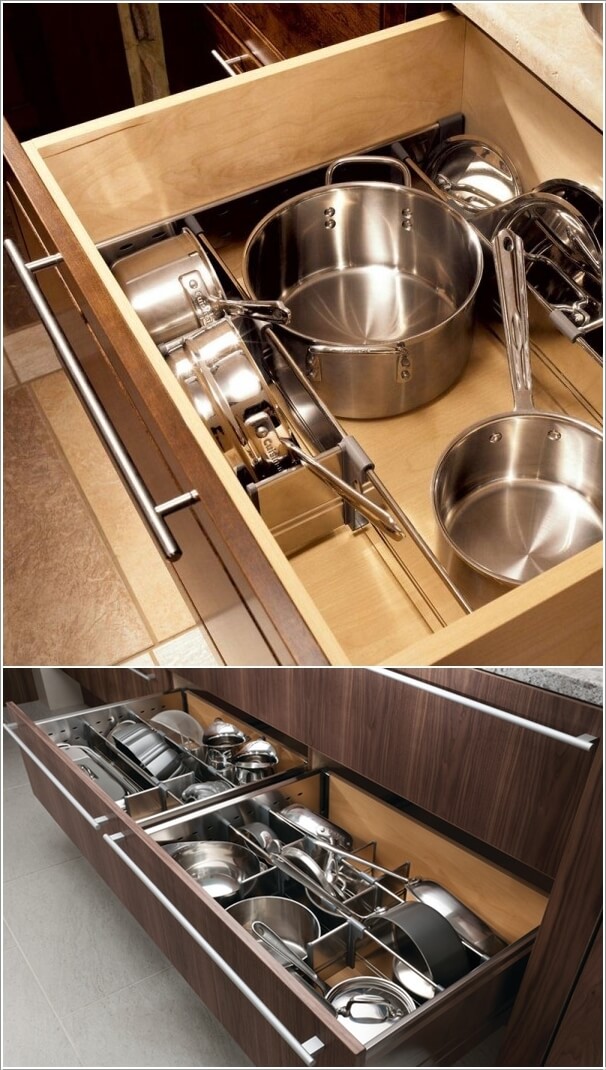 Image via: appliances online , kitchen designs
5. You Can Also Make Some Tweaks in The Drawer and Transform It Into a Horizontal Shelving System Packed Inside a Drawer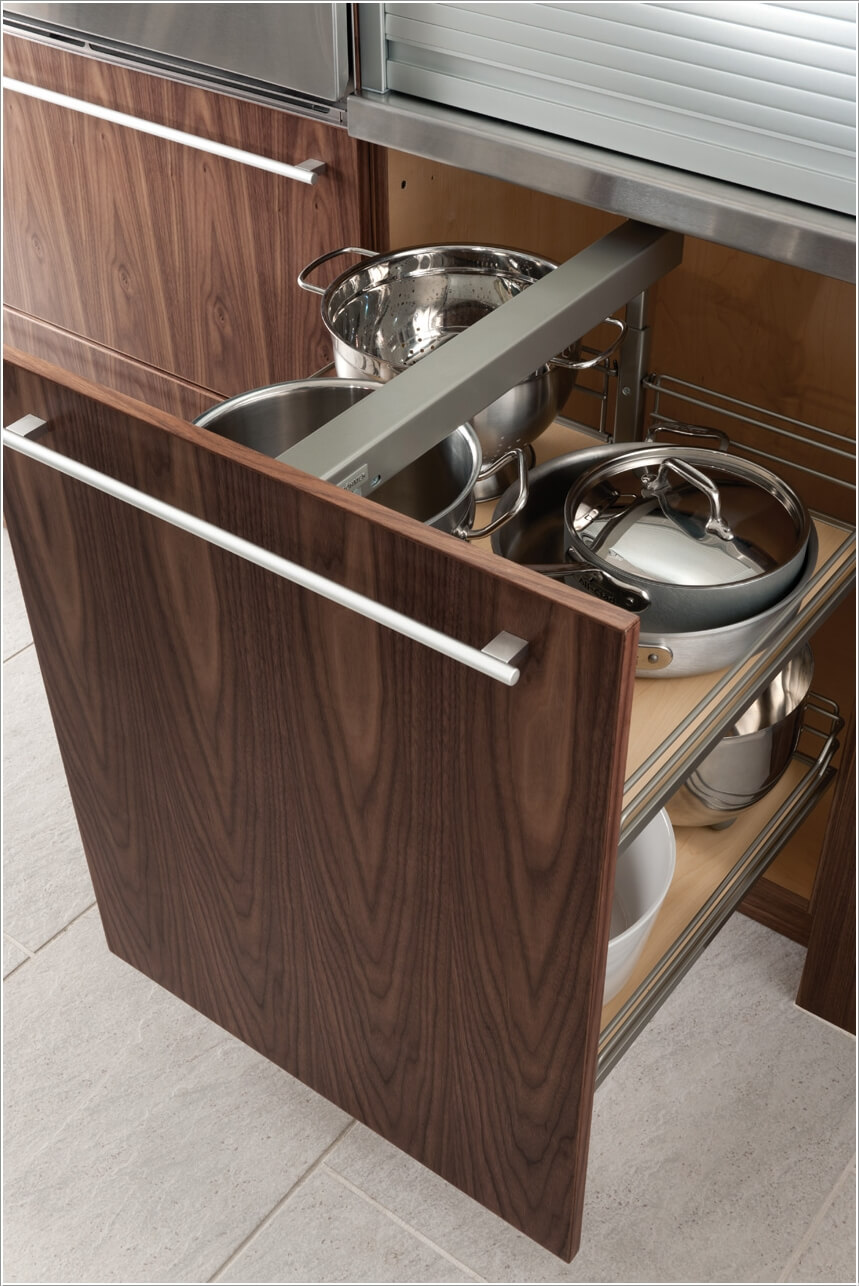 Image via: kitchen designs
6. Easily Organize Your Kitchen Drawer with Wooden Trays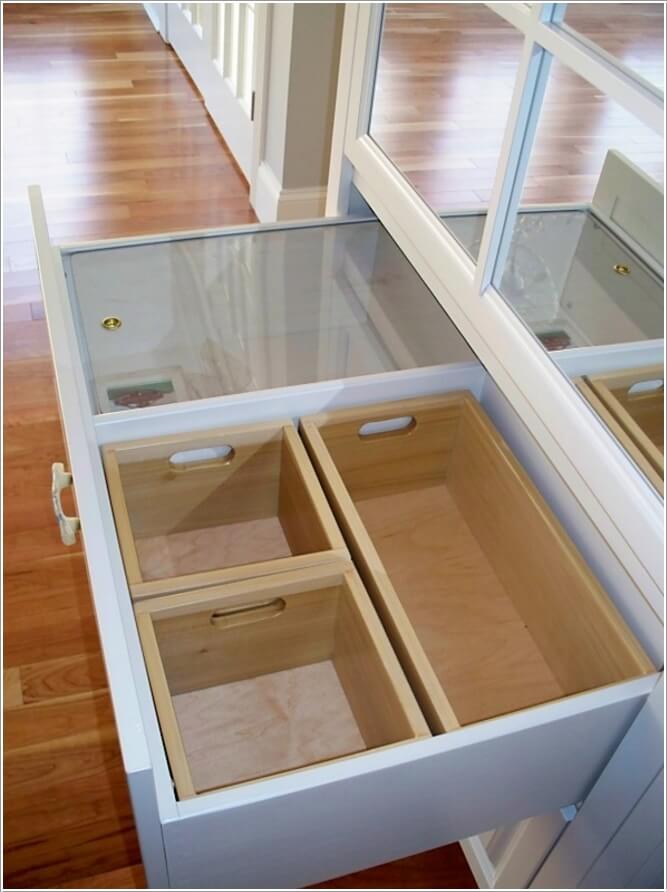 Image via: houzz
7. Go For These Höfta Organizers by IKEA that Can be Cut and Adjusted According to the Drawer Size and Partition Area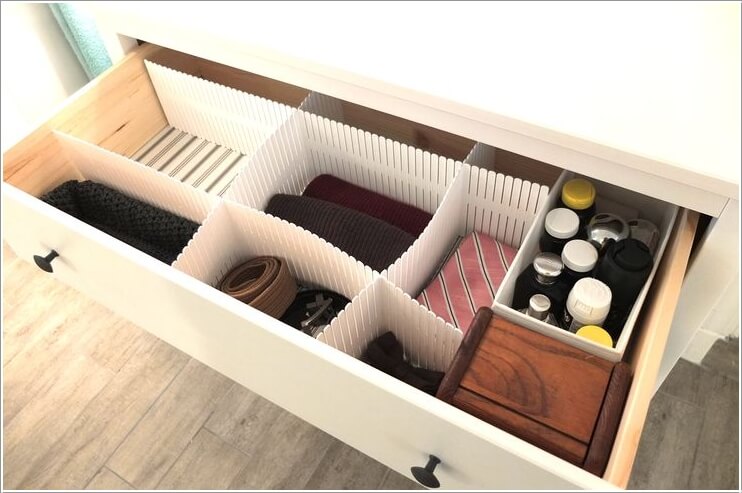 Image via: pinterest
8. Tension Rods Can Prove to be Very Helpful in Organizing a Drawer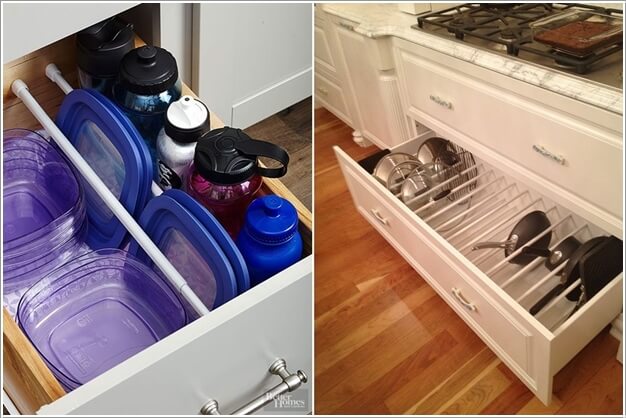 Image via: bhg , pinterest
9. Organize Your Drawer with Gorgeous Glass Dividers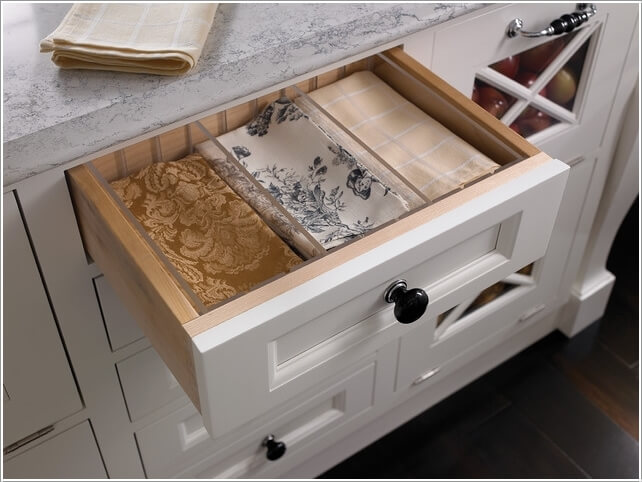 Image via: houzz
10. How About a Tupperware Storage Set?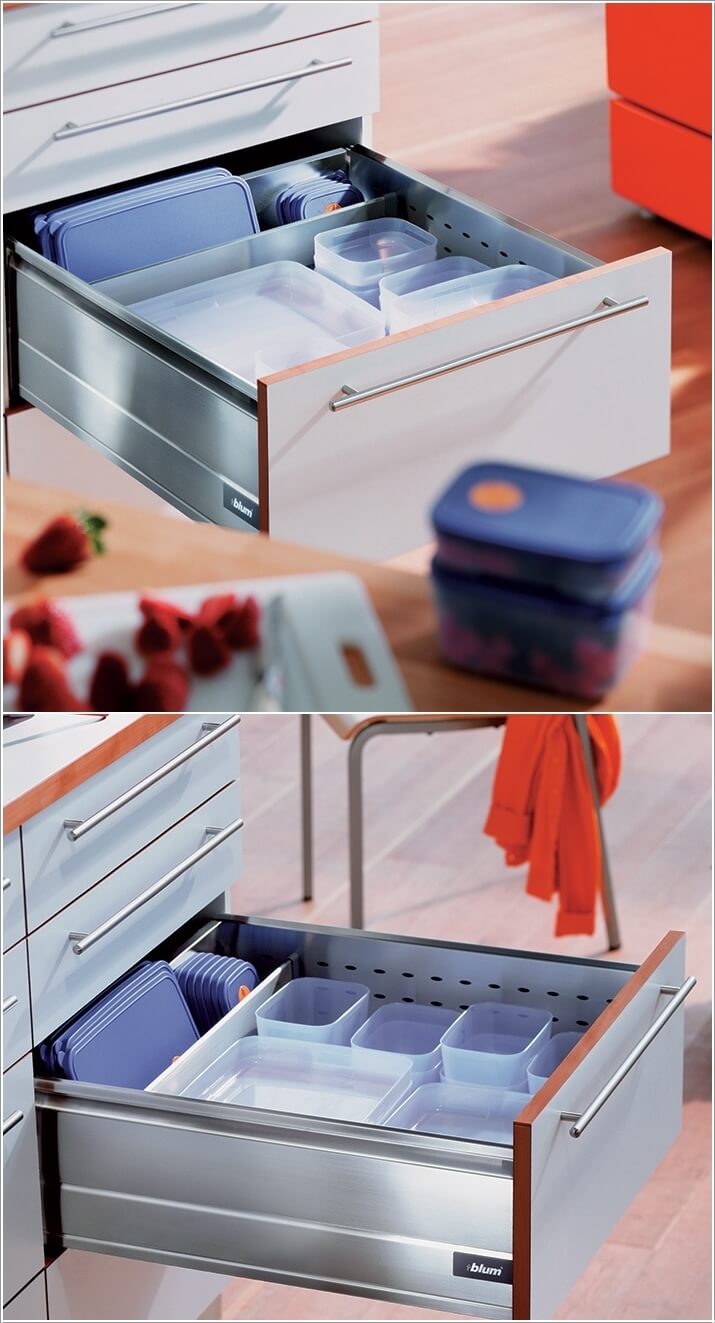 Image via: clutter free kitchens