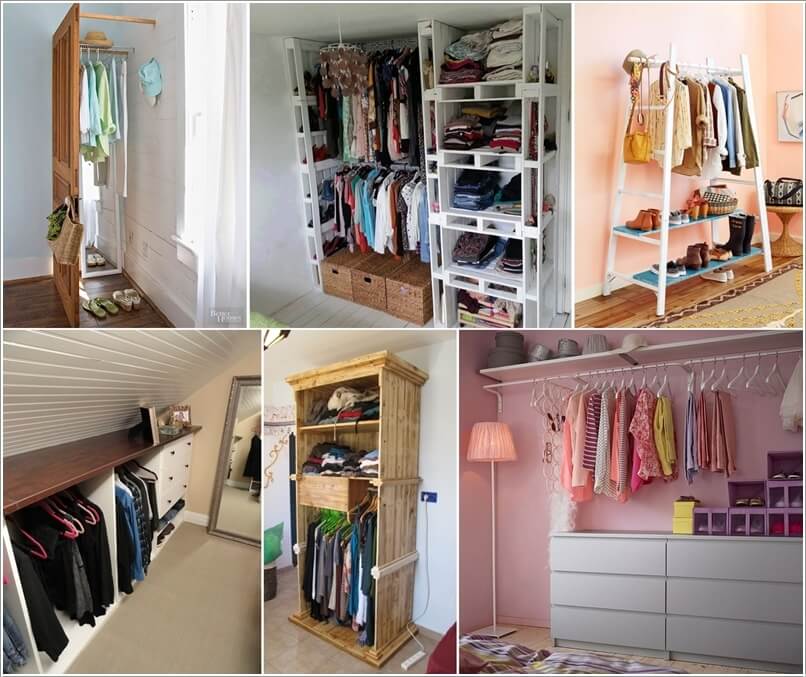 Diy projects are always so much fun to do. Because they give you a chance to decorate your home in the way that you exactly want without making any compromise. So, we thought of collecting some DIY closet ideas for you. Here they are:
1. Paint Some Wooden Crates in Pastel Colors and Then Stack and Join Them Together to Become a Closet with Storage on Display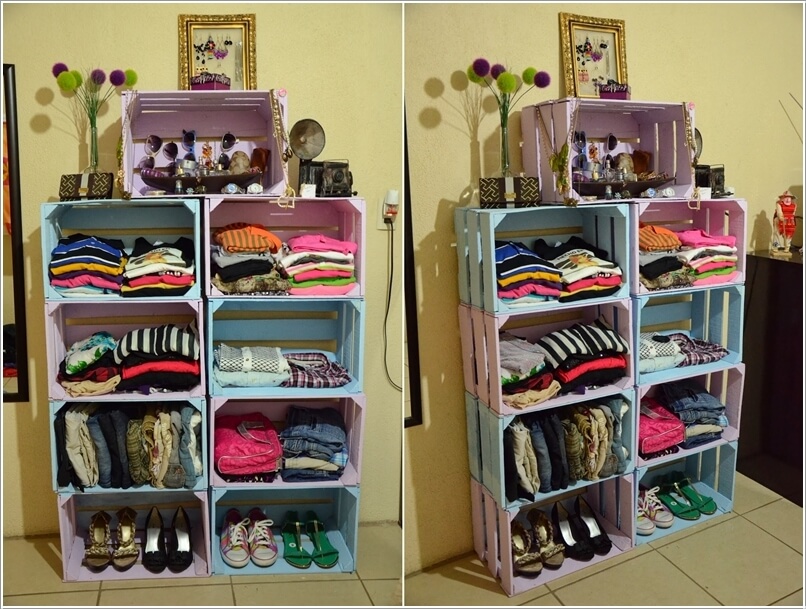 Image via: itziponce
2. Fix a High Shelf and Attach a Rod with it to Hang Clothes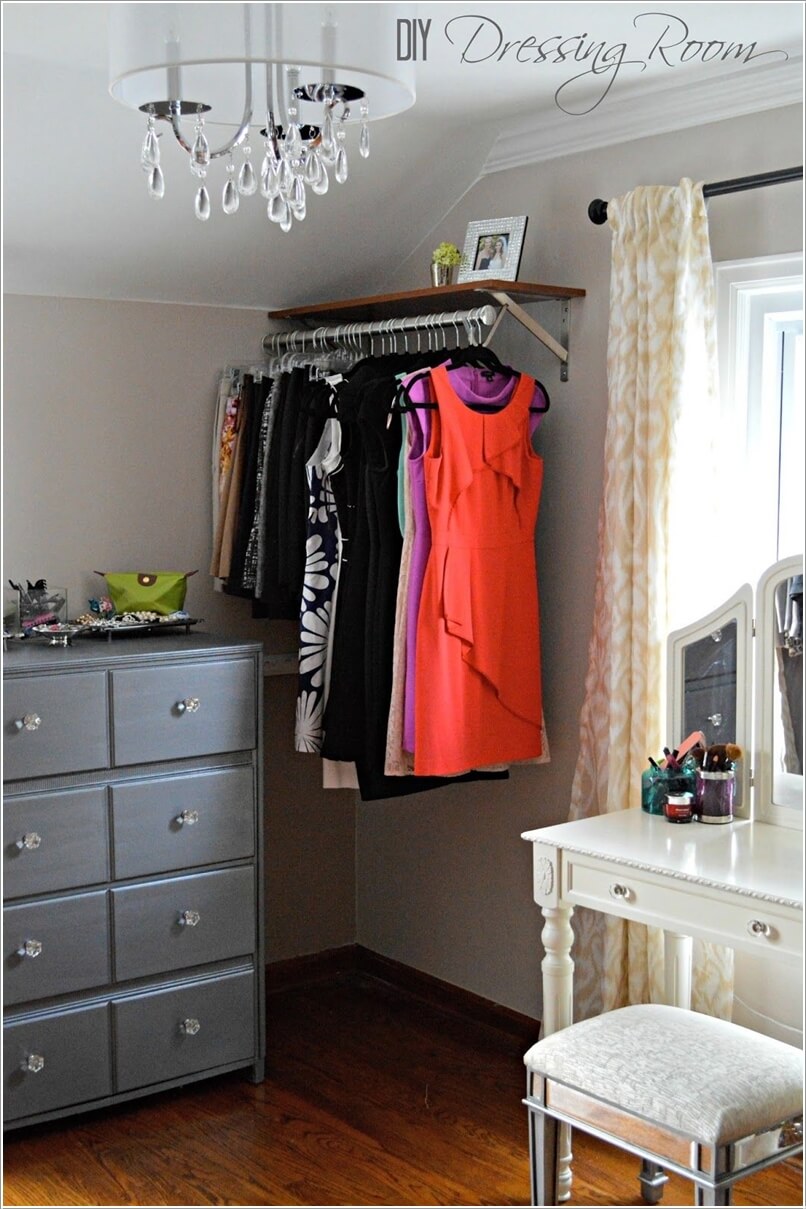 Image via: the spruce
3. Make a Simple Yet a Functional Open Closet System with Pipes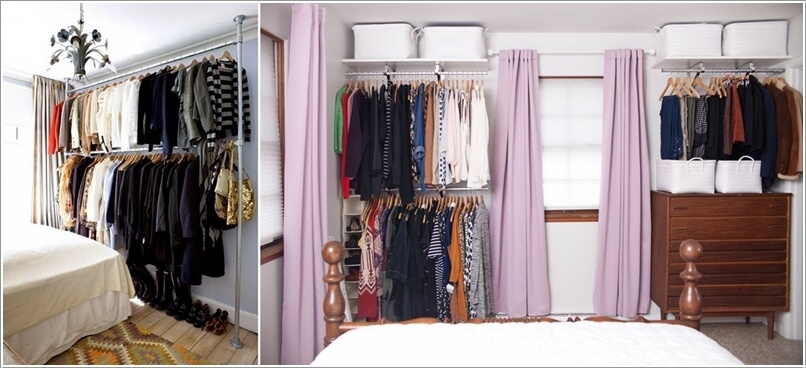 Image via: decor 10 blog , a beautiful mess
4. Create a Super Cool Closet inside a Freestanding Rack Created from Ladders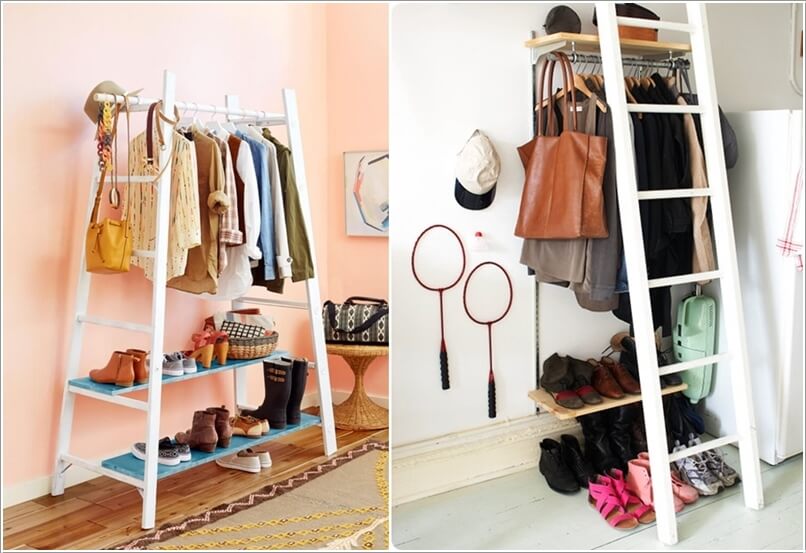 Image via: bloglovin , typennington
5. Depending Upon The Amount of Space Available Build a Small or a Big Framework with Pallets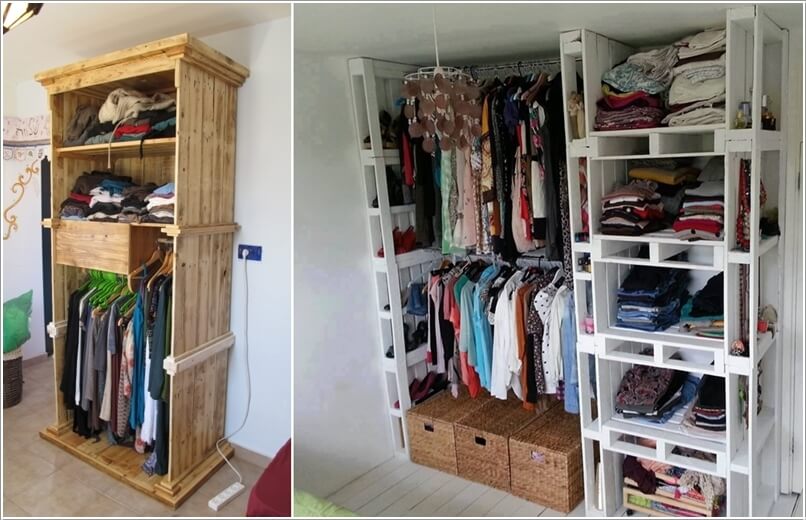 Image via: my pallet ideas , neatologie
6. Make a DIY Wardrobe with a Combination of Tension Rods and a Bookcase

Image via: home depot
7. Flank a Bookcase with Two Simple Clothing Racks and Voila!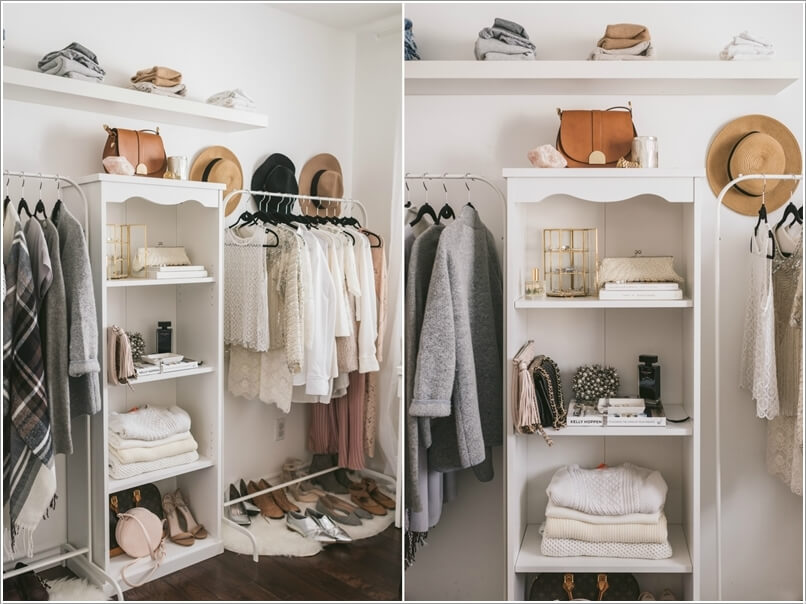 Image via: style me pretty
8. Put a Dresser with a Clothes Hanging Rod above It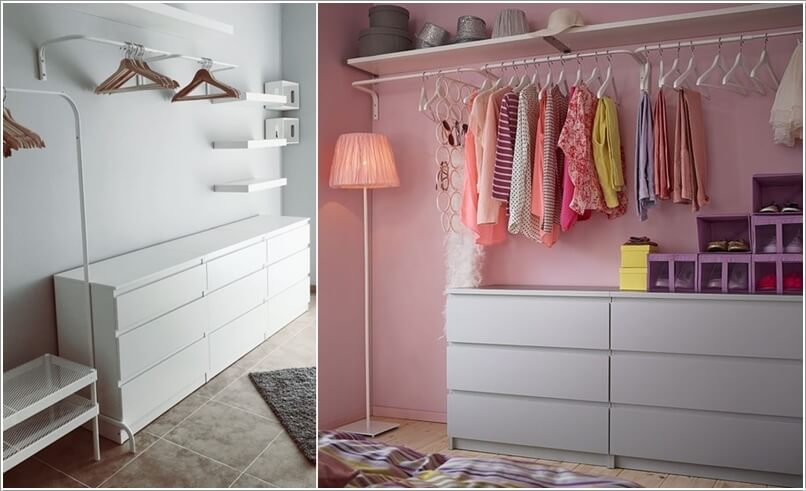 Image via: pinterest , pinterest
9. Rethink Your Attic into a Closet by Installing Built-ins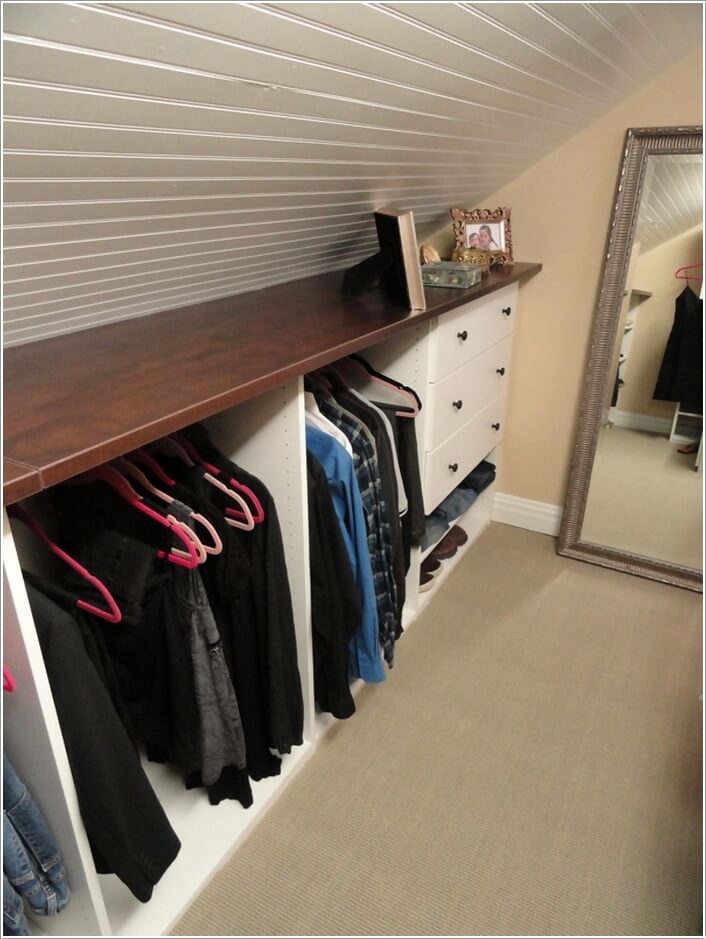 Image via: madlonsbigbear
10. Create a Closet by Recycling an Old Door