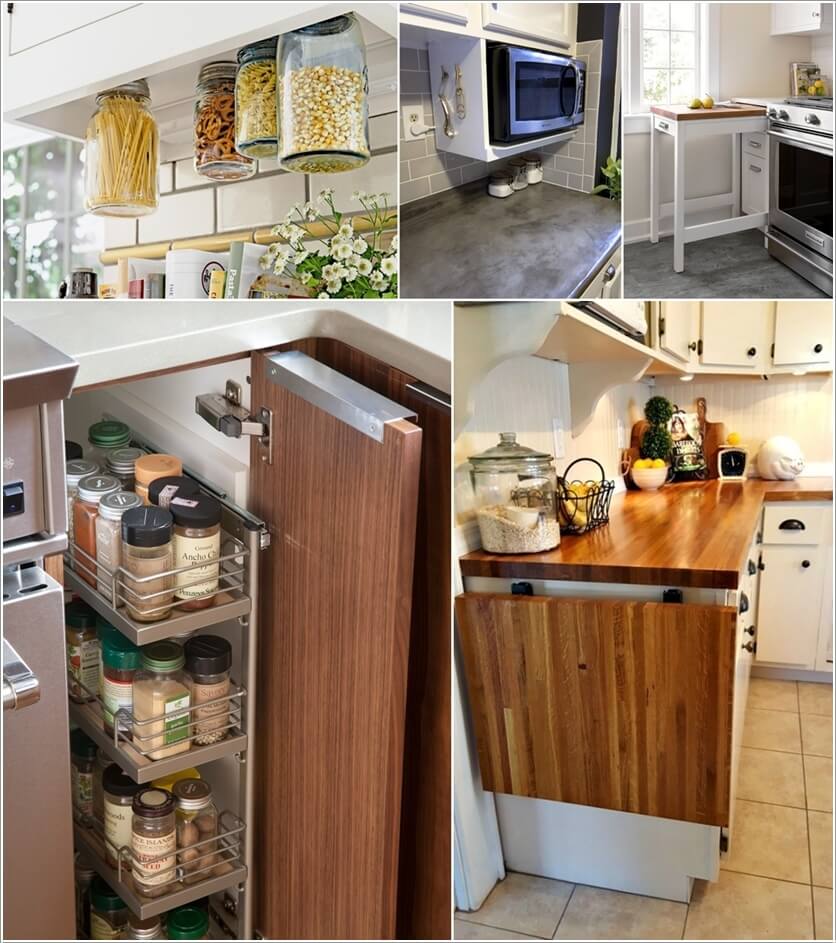 A small kitchen makes food prep a little challenging because you have to accomodate a lot of things in a limited available space. But you can think of such solutions that can make the optimum use of space thus giving you convenience. So, here are some big ideas for a small kitchen:
1. Fix A Folding Drop Down Butcher Block/ Table at The End of Counter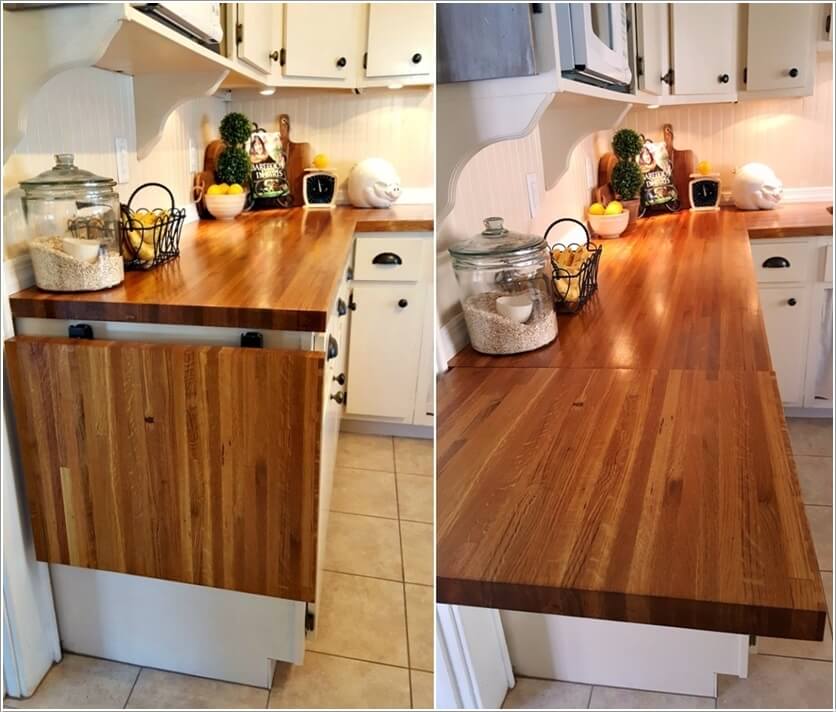 Image via: livefromjulieshouse
2. Double Up The Cabinet Space with Stackable Shelves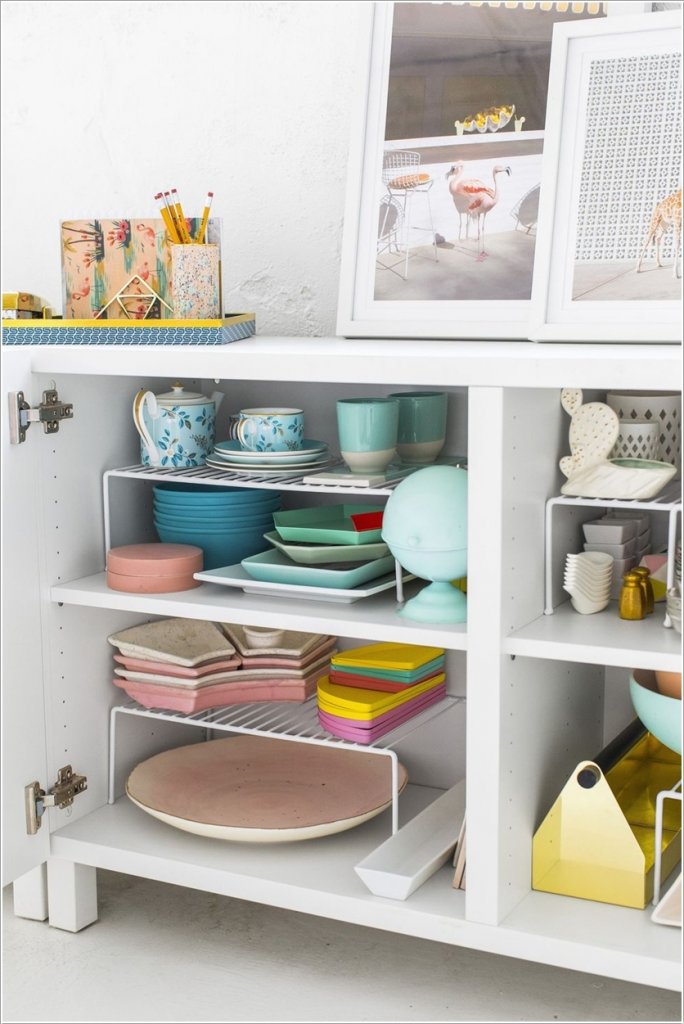 Image via: goodhousekeeping
3. Build an Under The Shelf Cubby For The Microwave to Free Up The Space on The Countertop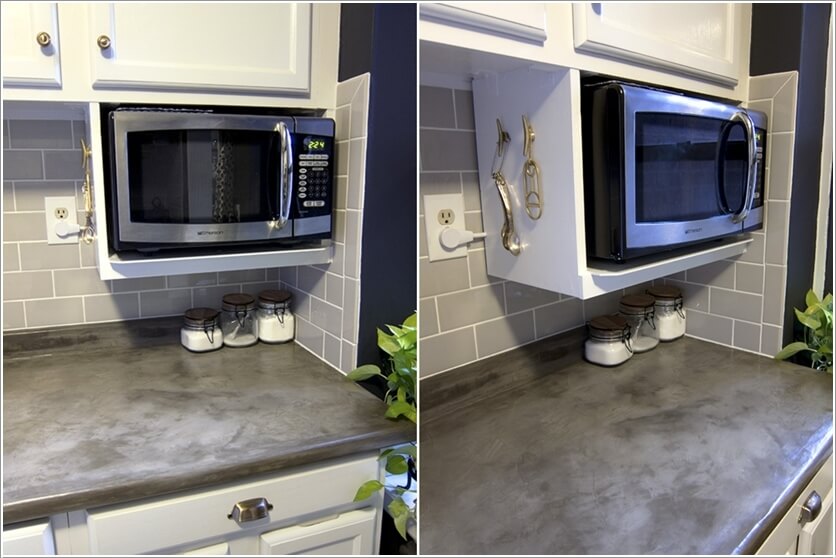 Image via: joeandcheryl
4. Store on an Over The Sink Storage Rack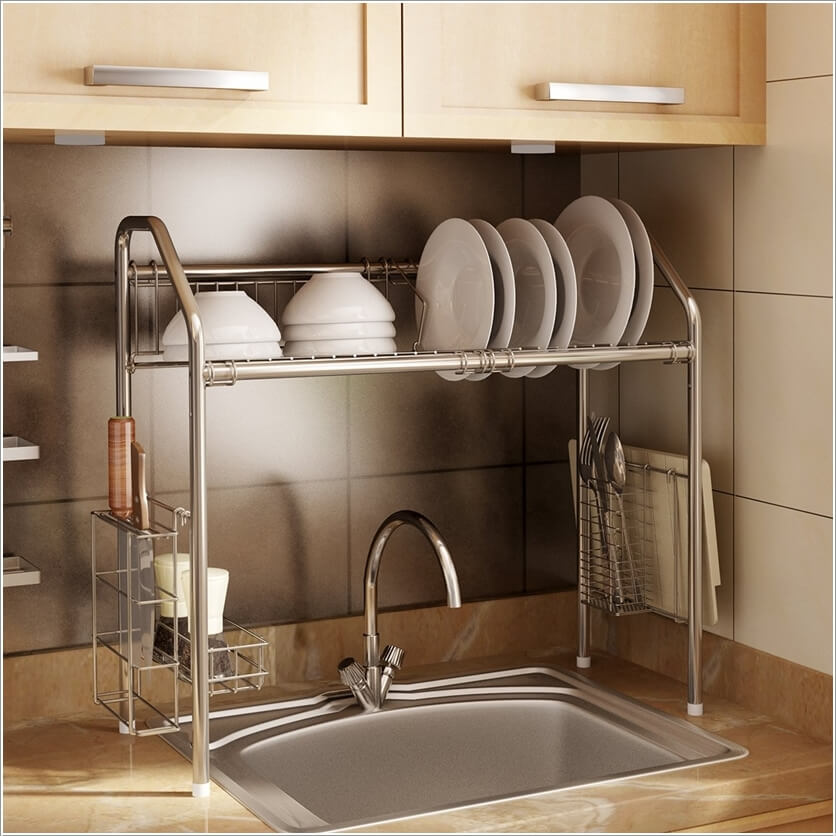 Image via: amazon
5. Attach Mason Jars to The Bottom of The Cabinets for Storing Dry Food Items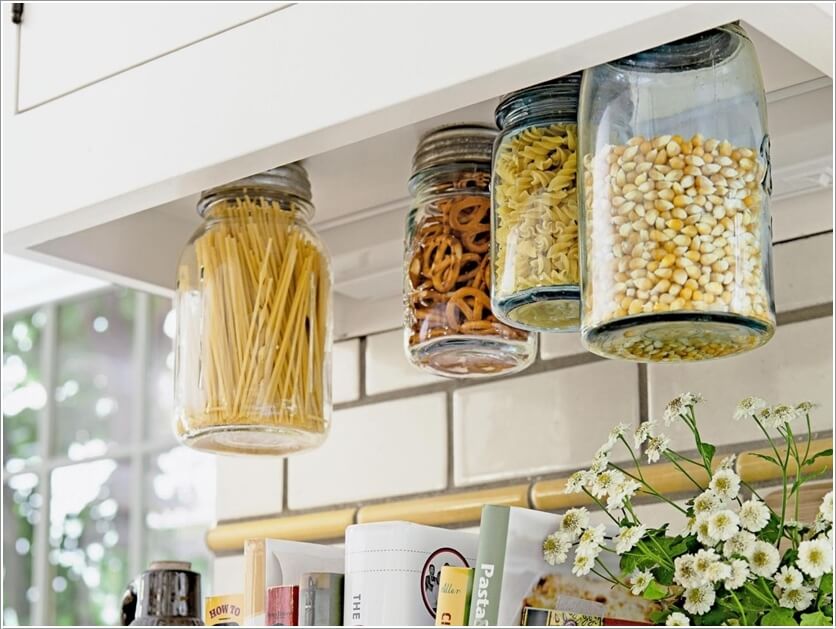 Image via: hgtv
6. Nest a Table Between The Drawers and The Countertop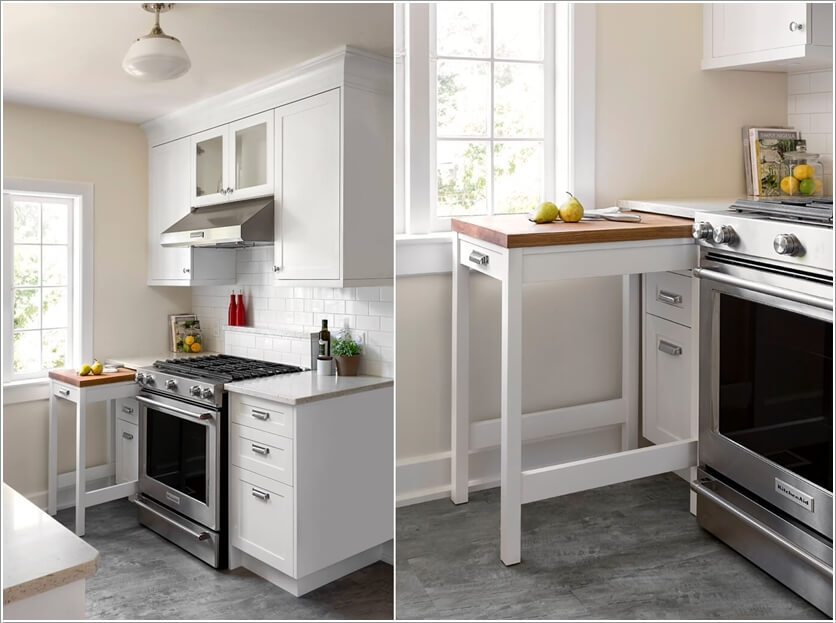 Image via: southshorecabinetry
7. Install a Narrow Slide Out Spice Rack at The Side of The Cooktop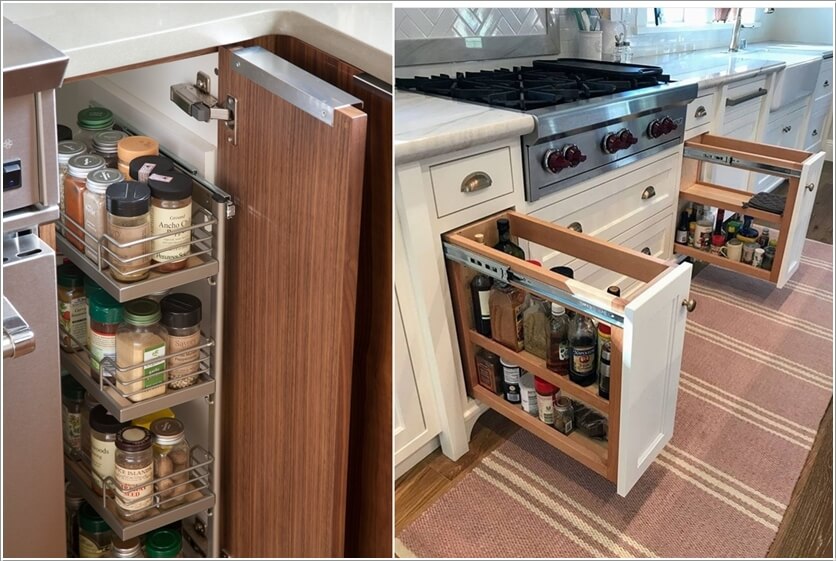 Image via: traditionalhome , pinterest
8. Fix a Magazine Rack for Storing Chopping Boards, Baking Sheets or Tupperware Lids at The Back of The Cabinet Door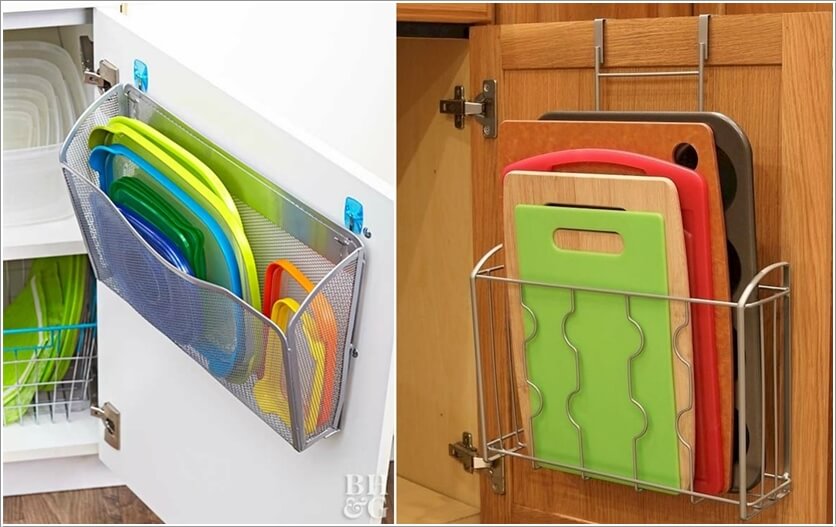 Image via: instadecorat , apartmenttherapy
9. Install a Storage System on The Backsplash Area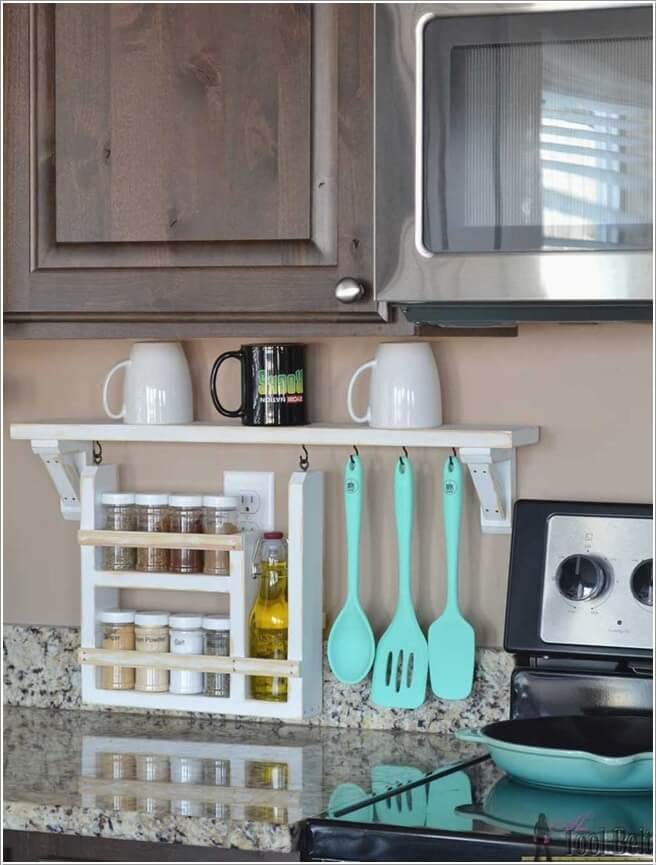 Image via: beautyandtheminibeasts
10. Put Magnetic Racks at The Side of The Fridge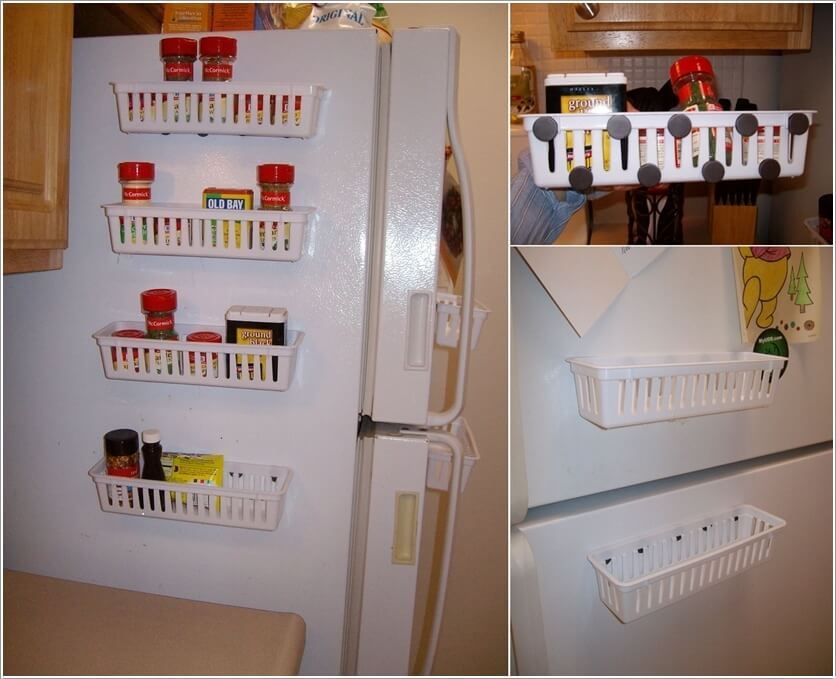 Image via: instructables
Do you also have a small kitchen? What do you do to tackle the small space in your kitchen? Let us know in the comments.