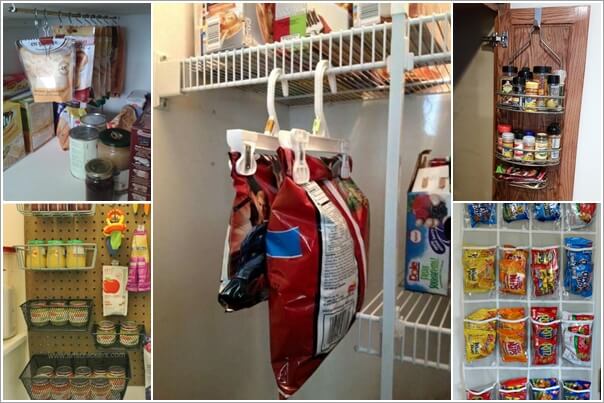 Suspended storage created at overlooked spaces is great for saving space for example inside a pantry. With suspended storage you can have some extra shelf space to store other things that need to be fitted in. So, take a look at some clever hanging pantry storage ideas:
1. For Hanging Chip Bags Use Clothes Hangers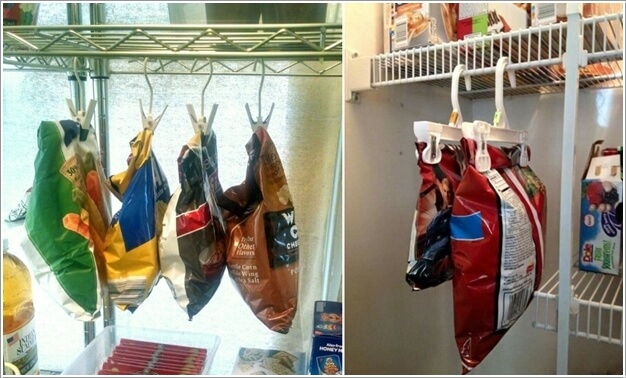 Image via: house beautiful , pinterest
2. Invest in an Over The Door Spice Rack or a Shower Caddy Like This One Would Work just Fine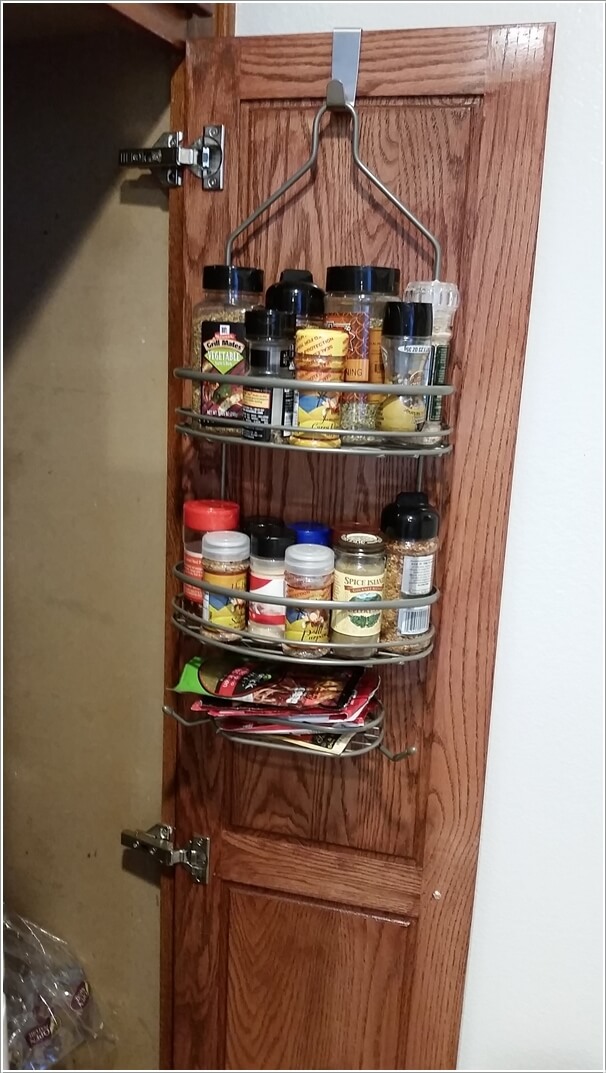 Image via: reddit
3. Install Command Hooks and Hang Snack Bags with Clothespins or All Purpose Clips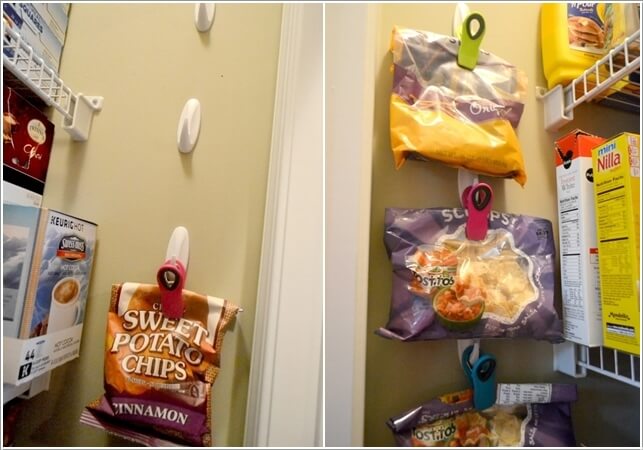 Image via: fennell seeds
4. You Can Also Re-imagine Laundry Bags as Fresh Produce Pantry Storage Over The Wall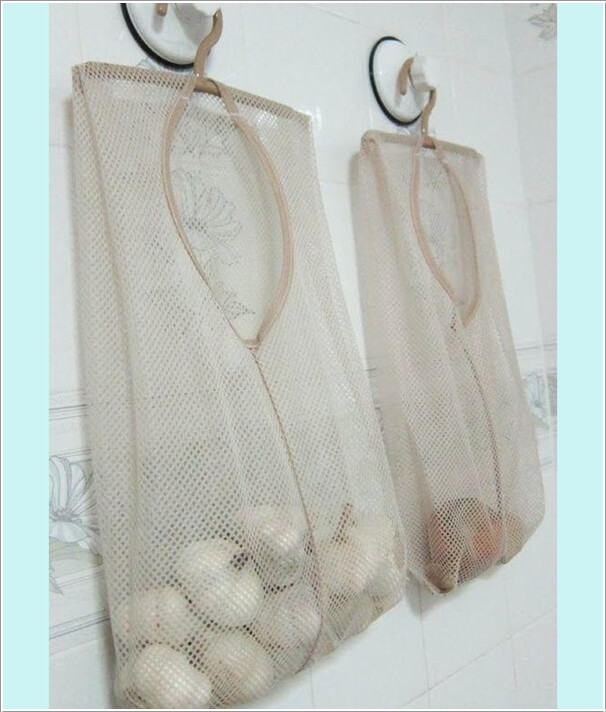 Image via: jewel pie
5. Combine Hooks with Paper Clamps and See The Wonder Yourself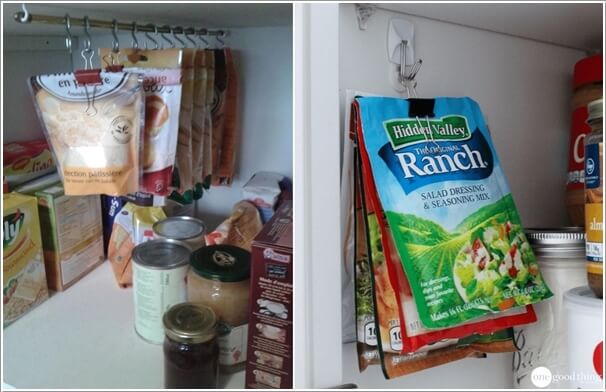 Image via: style and design gallery , one good thing by jillee
6. Create an Over The Door Snack Station with a Shoe Organizer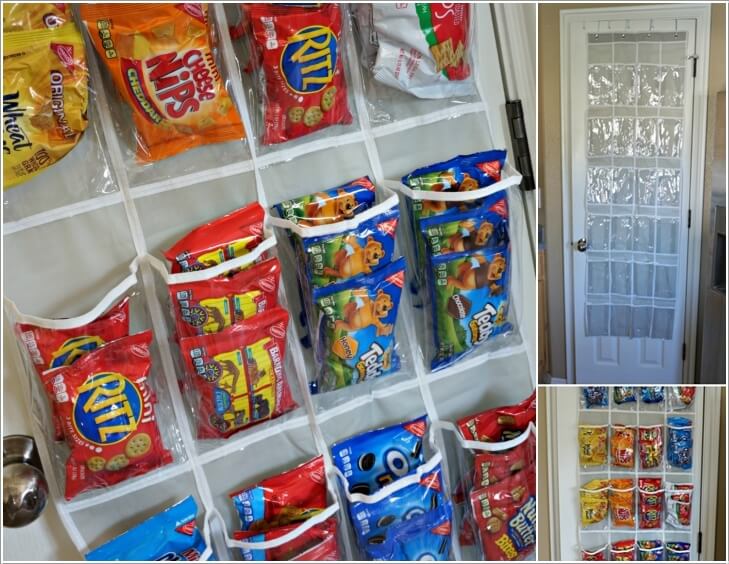 Image via: mom always finds out
7. Build a Chip Rack in Just 10 Bucks by Gluing Curtain Clips to Wood Trim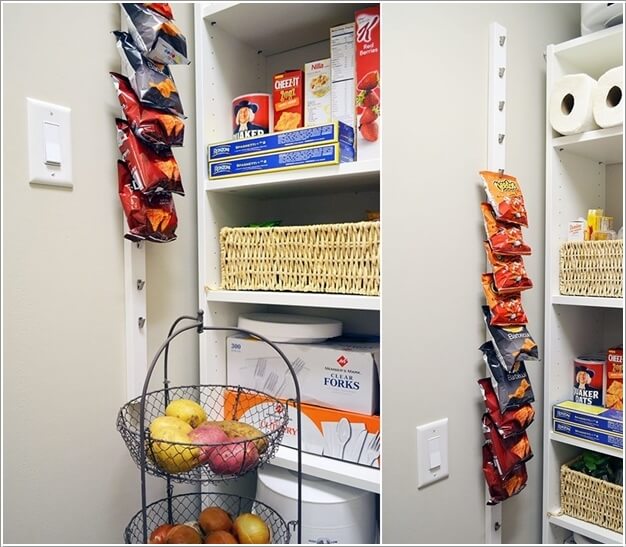 Image via: 11 magnolia lane
8. How About a Multipurpose Pegboard?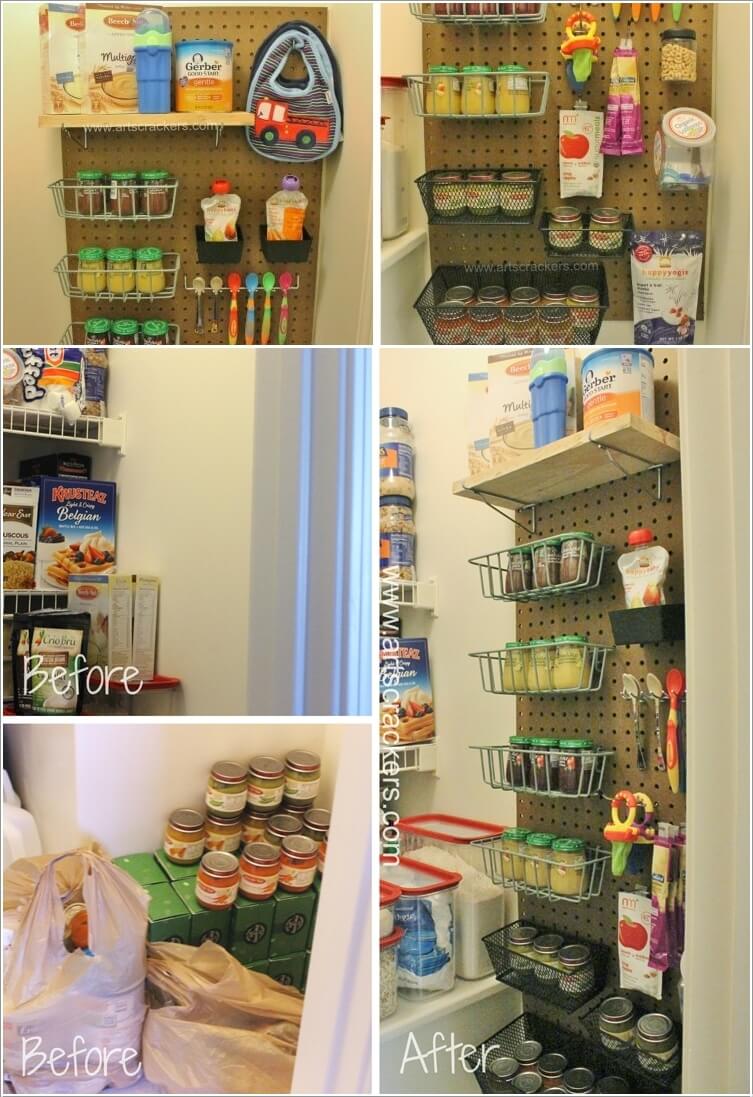 Image via: arts & crackers
9. An IKEA Rail Storage System Can be a Life Saver Too inside a Tiny Pantry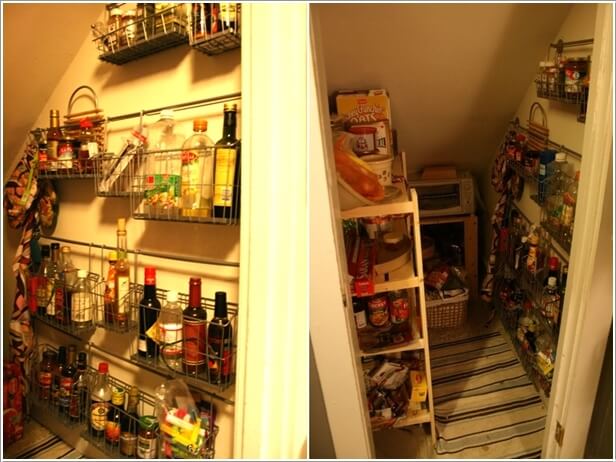 Image via: mochatini
10. Hang Metal Storage Bins and Give Them Some Cool Labels Too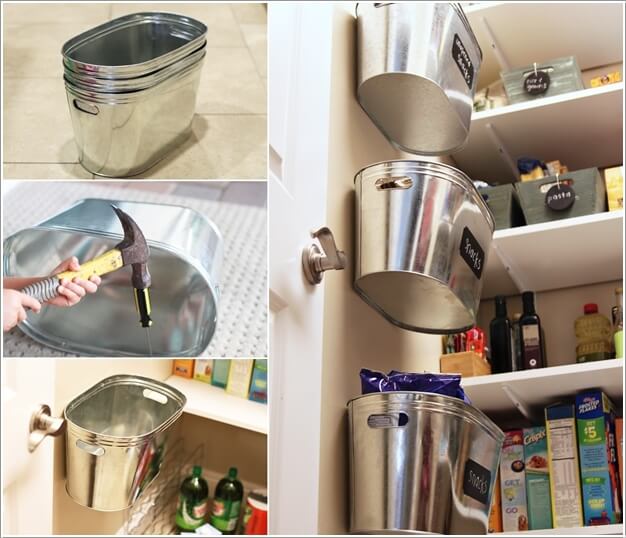 Image via: lil blue boo