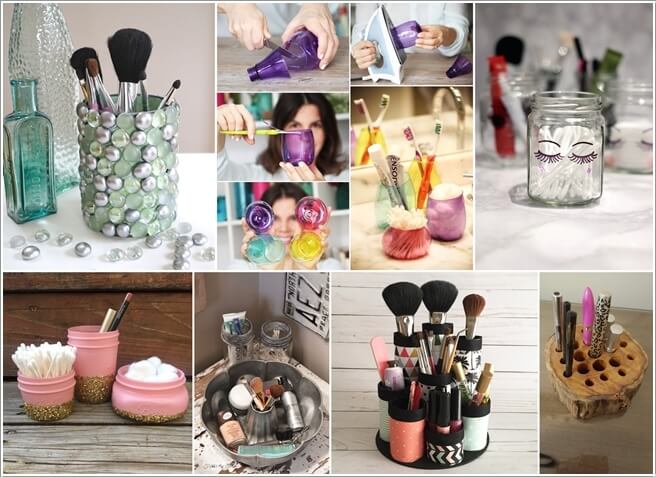 If your vanity table stays cluttered with makeup and brushes then organize them in a clever way. There are many different things you can utilize to create your very own makeup holders. So, take a look at the DIY makeup holder ideas we have brought for your inspiration:
1. Make Colorful Makeup Holders with Colored Plastic Bottles Like These

Image via: casa abril
2. If Your Kids Have Outgrown Their Toys Then Use a Few Legos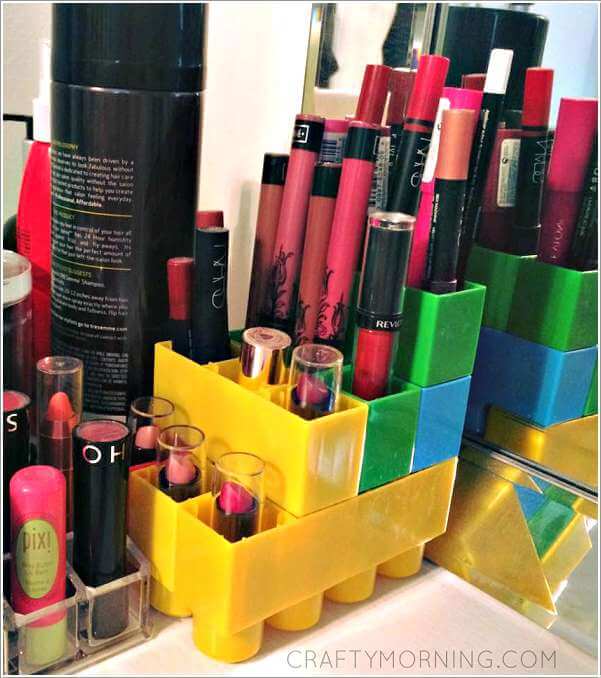 Image via: crafty morning
3. Color and Glitter Up Mason Jars and Make Glamorous Organizers in no Time
4. Re-imagine a Jelly Mold as a Makeup Holder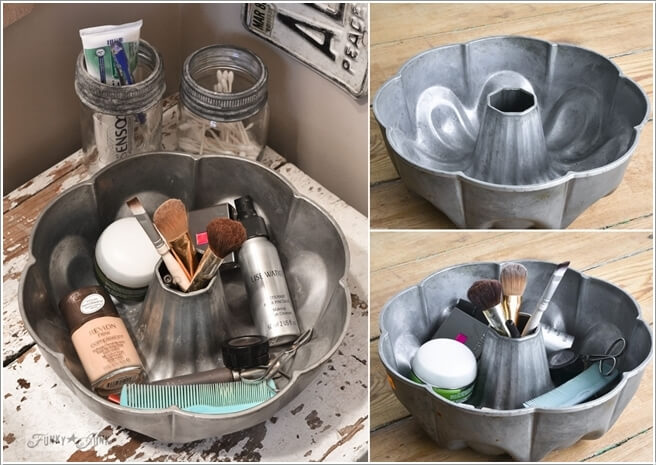 Image via: funky junk interiors
5. Just Grab a Sharpie and Draw Whatever You Like on Plain Glass Jars For Example These Cute Lashes and Eyes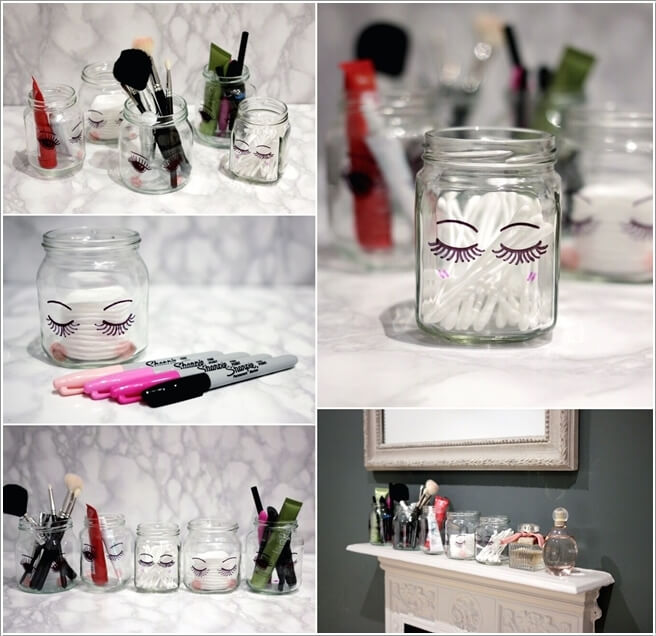 Image via: lingyeungb
6. Make Holders by Fastening Copper Tumblers to a Wood Slab with Leather Lace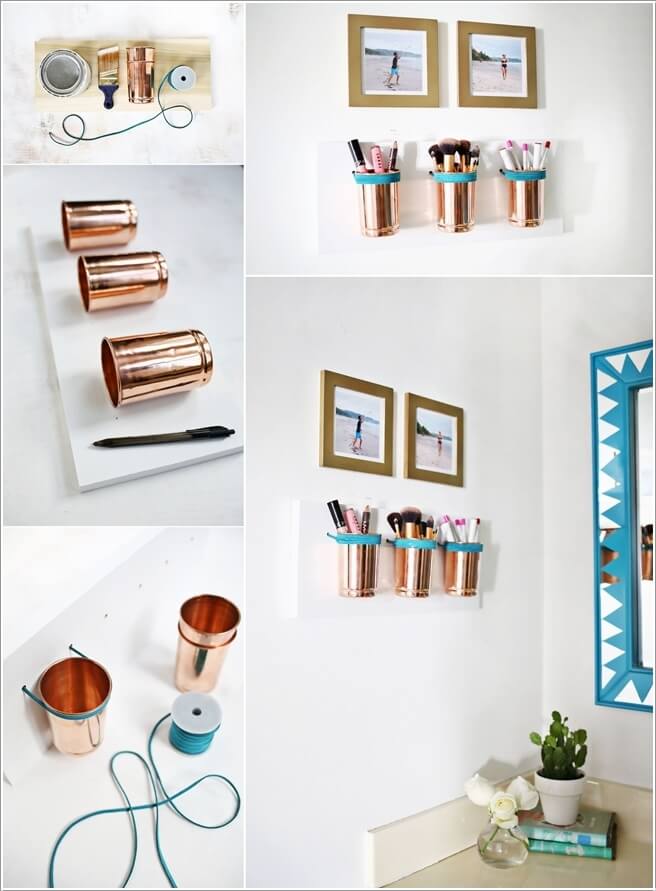 Image via: a beautiful mess
7. Craft a Makeup Holder by Covering Toilet Paper Rolls in Scrapbook Paper and Ribbons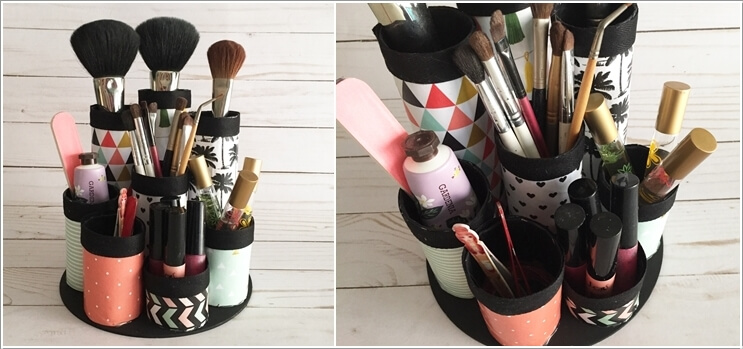 Image via: cathie filian
8. Glue Glass Gems or Crystals to a Glass and Voila!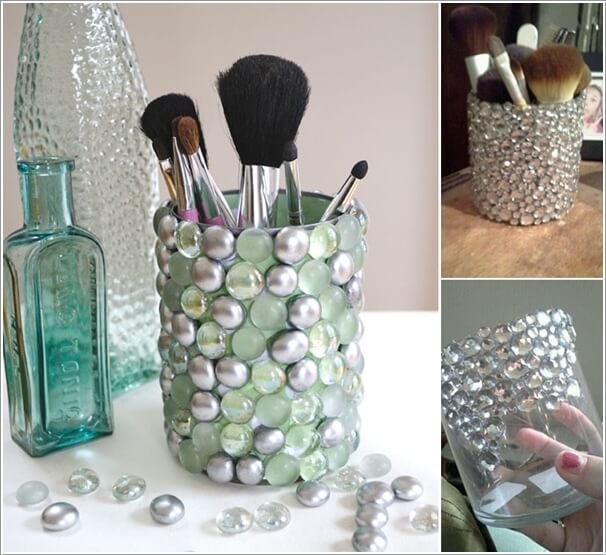 Image via: creative in chicago , instagram
9. Don't Toss Away Tin Cans; Decorate and Use Them as Makeup Holders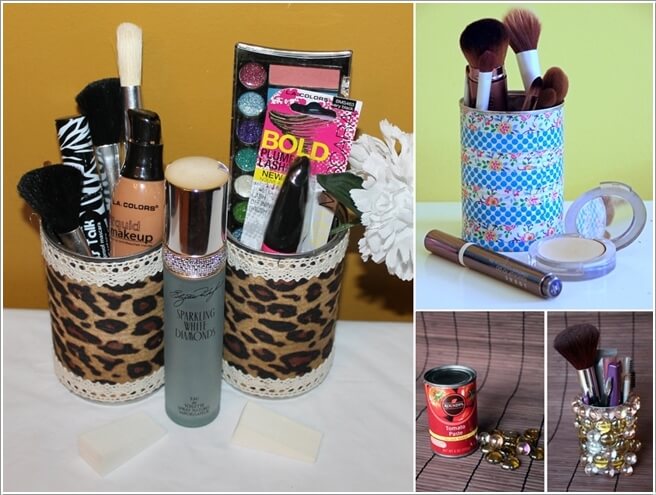 Image via: etsy , scjohnson , jsonline
10. Make a Rustic Organizer with a Wood Slice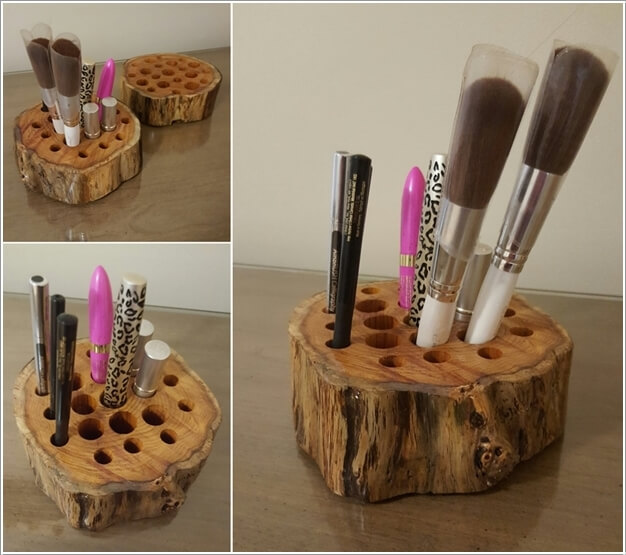 Image via: etsy