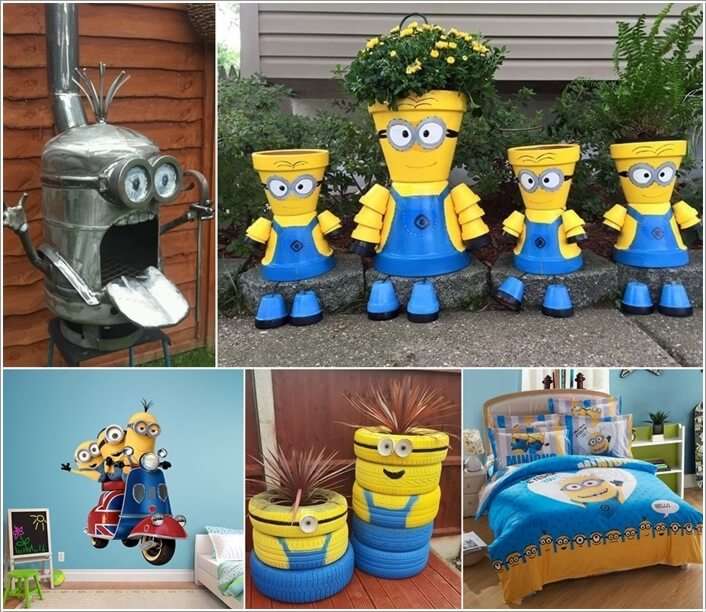 Minions came and won the hearts of every young and old and we see them almost everywhere. So, how about decorating your home too with these funny creatures? You can use them to adorn your home in many ways from as small project as minion pillows to as big decor as a minions mural. So, take a look at the ways we have collected for you to do minion decor:
1. Make These Cool Minions with Terracotta Pots and Outdoor Paint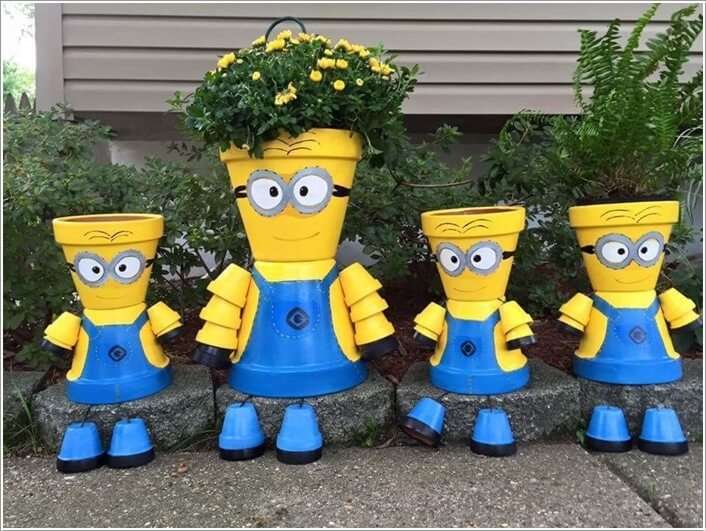 Image via: misleddit
2. Dress Your Front Door with a Minion Cover for Special Occasions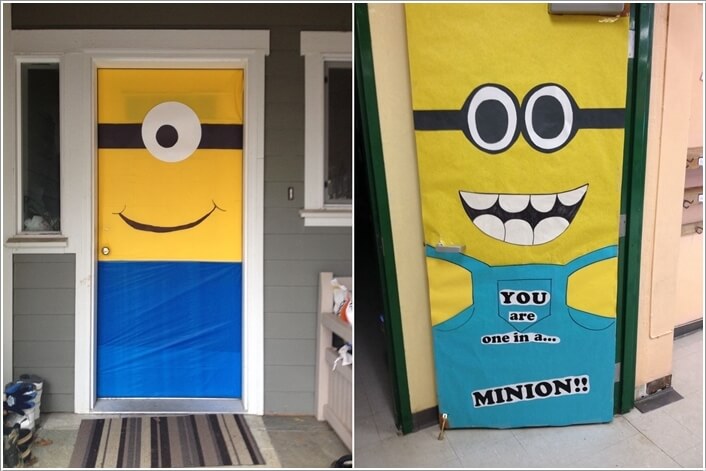 Image via: homedit , pinterest
3. Sew Some Cute Minion Pillows for Your Kids' Room or Living Room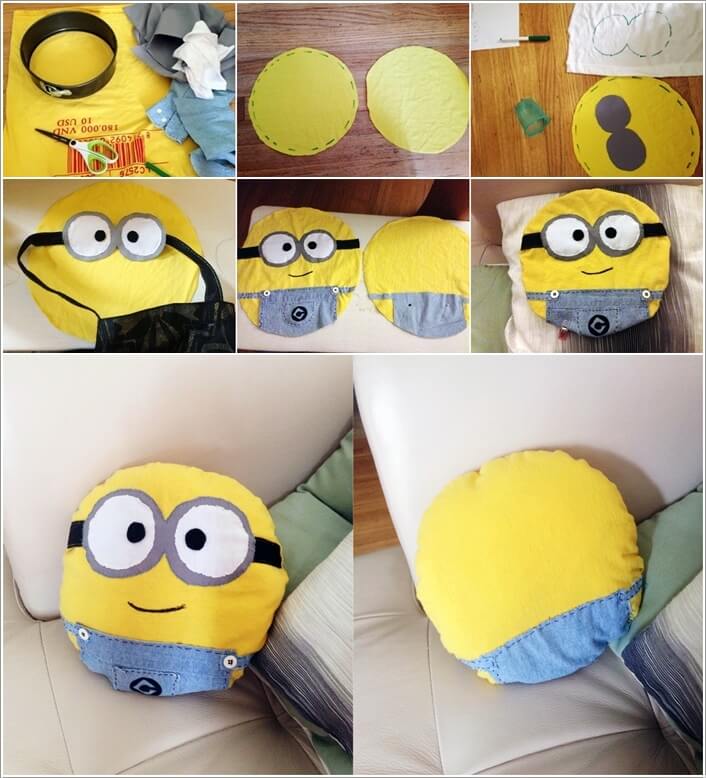 Image via: weartheduckytie
4. Craft These Cute Minion Tyre Planters for Your Garden or Patio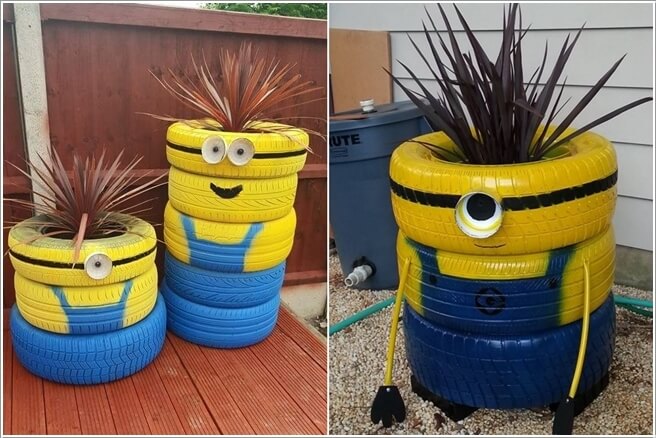 Image via: thewhoot
5. Add Fun to Your Kids' Room with Minions Wall Decals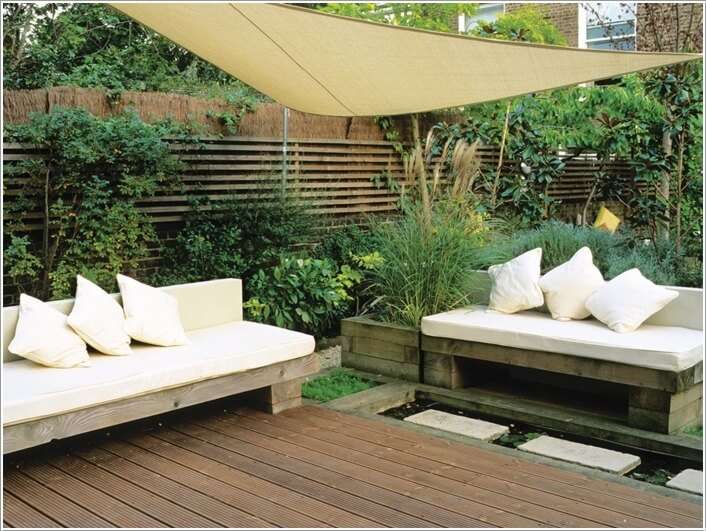 Image via: fathead
6. For Even More Fun Get Your Kids a Minions Bedding Set and Make Sleep Time Fun Time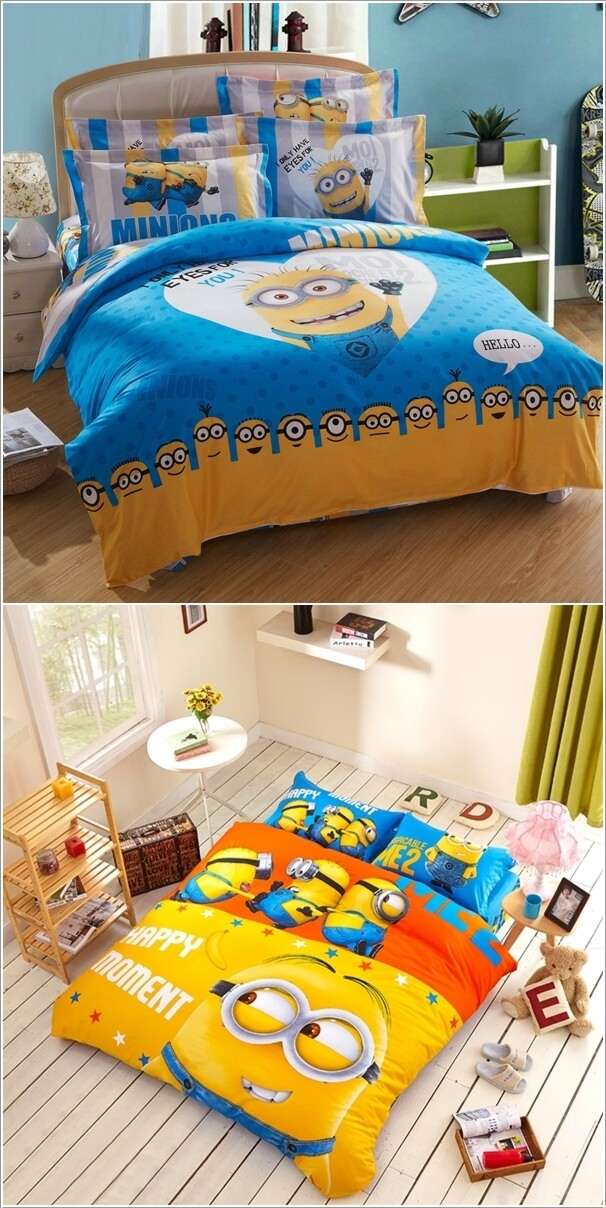 Image via: ebeddingsets , ebeddingsets
7. Paint Mason Jars into Cute Minions


Image via: etsy , craftionary
8. Craft a Cheerful Minion Rug with Yarn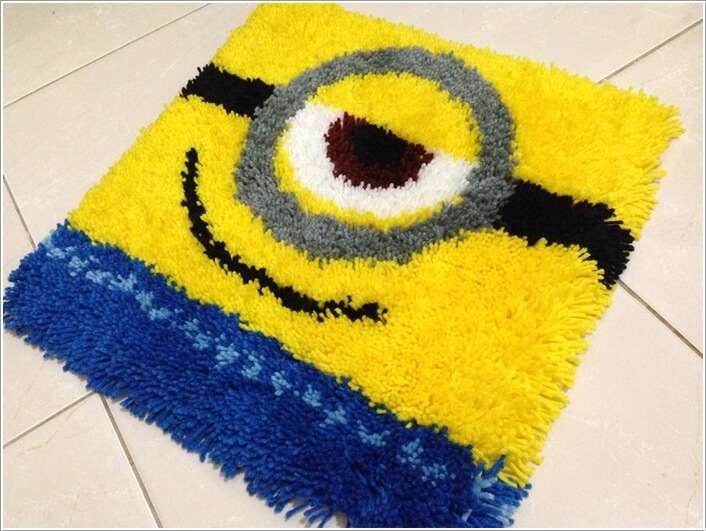 Image via: pinterest
9. A Minions Fire Pit? Yes Please!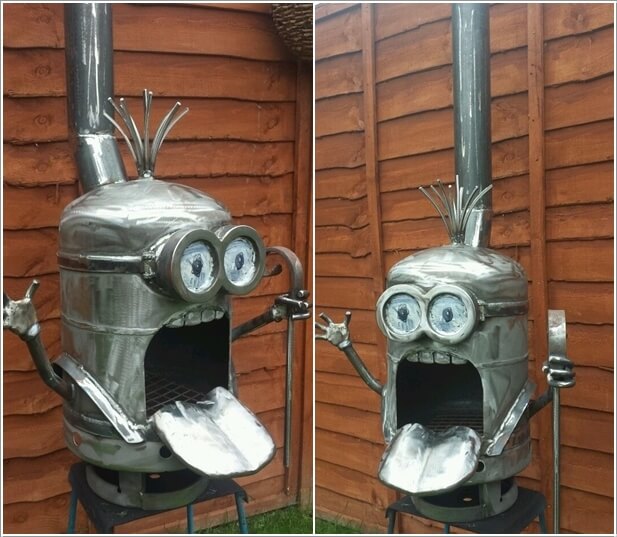 Image via: steampunktendencies
10. Paste a Funny Minions Wallpaper in Your Kids' Room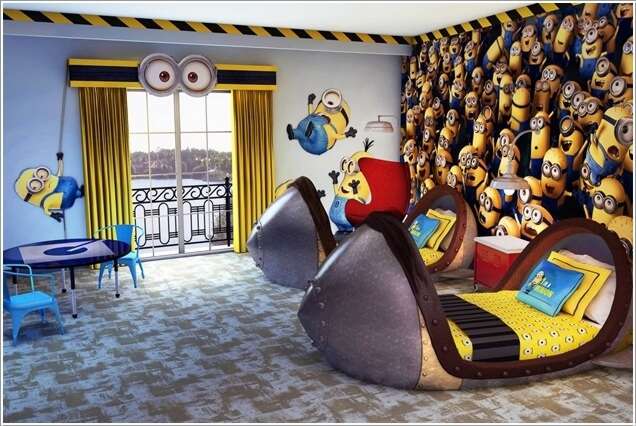 Image via: coldwellbanker