Decorate your home this winter with an indoor snowman for which you don't need snow. Have a look at these ideas:
1. Christmas Tree Snowman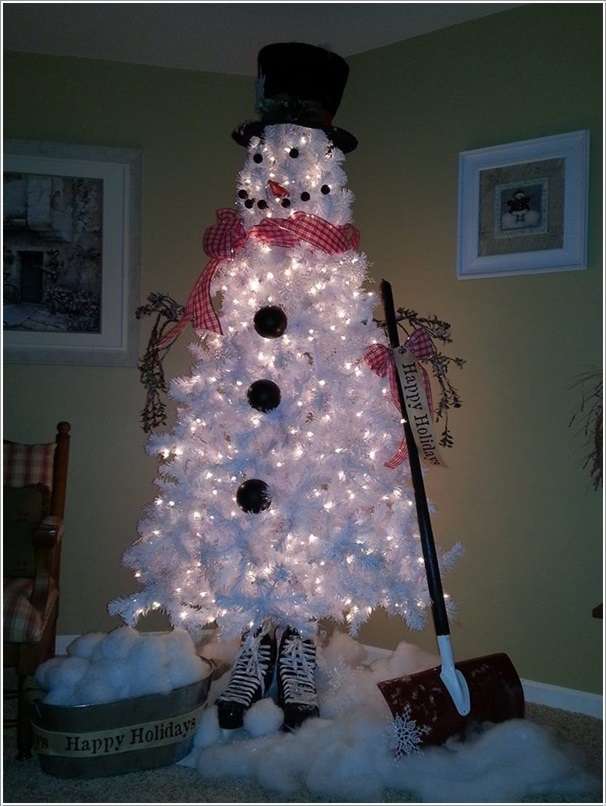 Image Source: diycozyhome
2. Recycled Tin Cans Snowman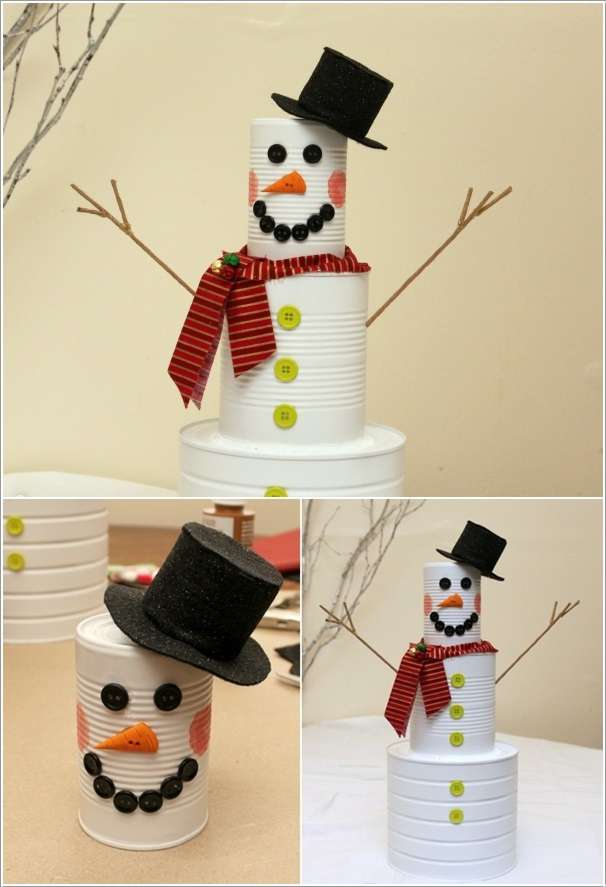 Image Source: soyouthinkyourecrafty
3. Snowman Made of a Gift Tower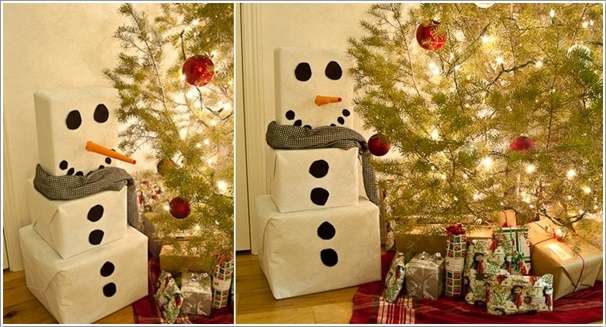 Image Source: housebella
4. Cute Paper Lantern Snowmen to Hang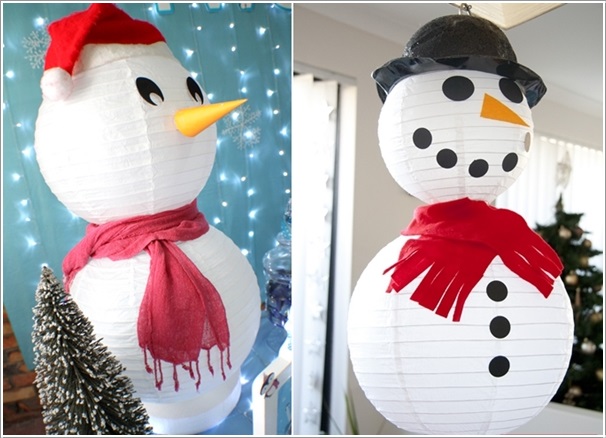 Image Sources: catchmyparty , alittledelightful
5. Stacked Fishbowls Snowmen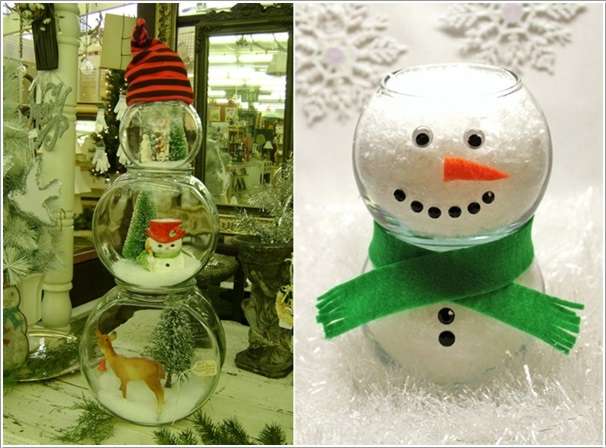 Image Sources: nolagirlatheart , celebrationsathomeblog
6. Yarn Balls Snowmen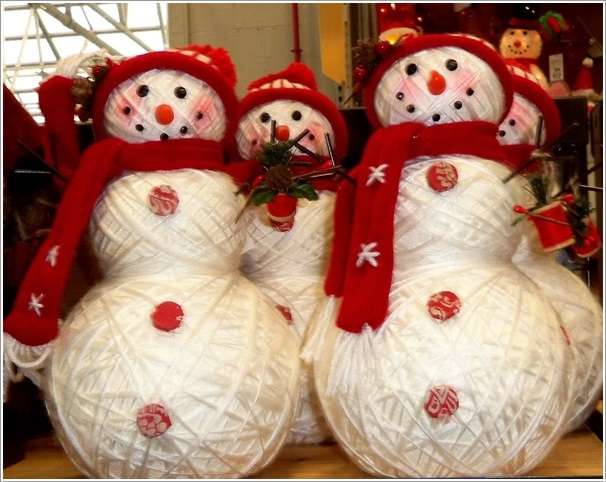 Image Source: adebbie-dabblechristmas
7. Painted Pumpkin Snowman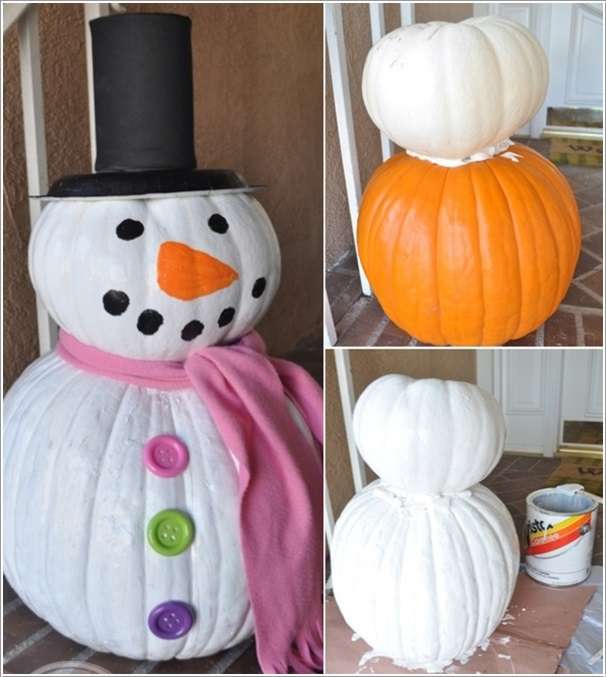 Image Source: club
8. Sweater Snowman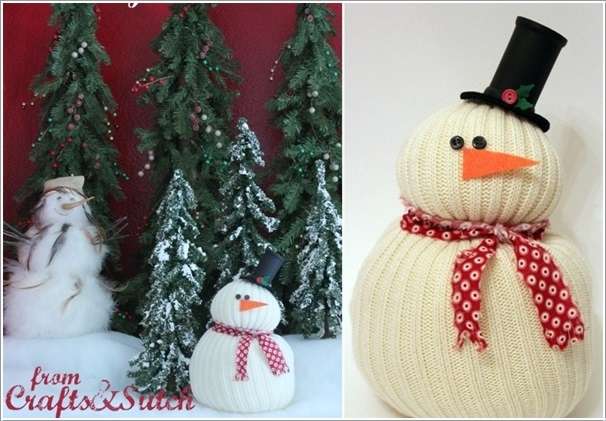 Image Source: craftsandsutch
9. How About a Snowman from a Pillow?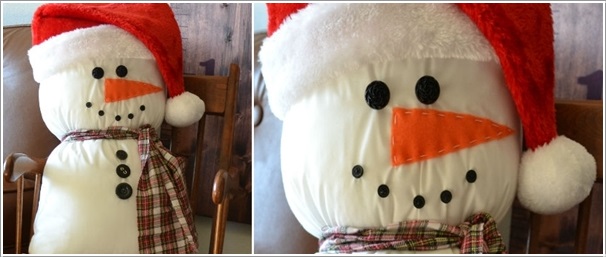 Image Source: goodsmiths
10. Turn Your Fridge to a Snowman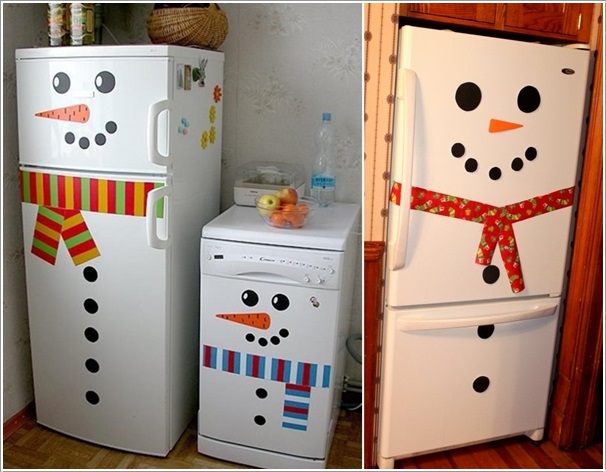 Image Sources: homeandheartdiy , handsonaswegrow