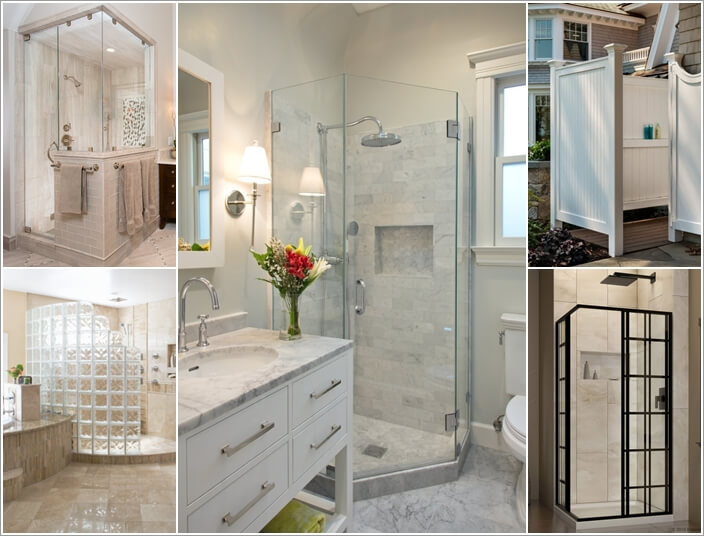 If you want one feature in your bathroom to be out of the ordinary then go for building or installing a shower stall that makes a difference. There are a lot of styles you can choose for a shower enclosure. For example corner shower stalls are great for a bathroom that is tight on space. Then there are different materials that can be used for example a wood, a stone or a glass shower stall. Moreover, by adding niches, benches and other accessories, you can make your shower enclosure even more cozy. So, take a look at some shower stall ideas below and choose the one you like the best: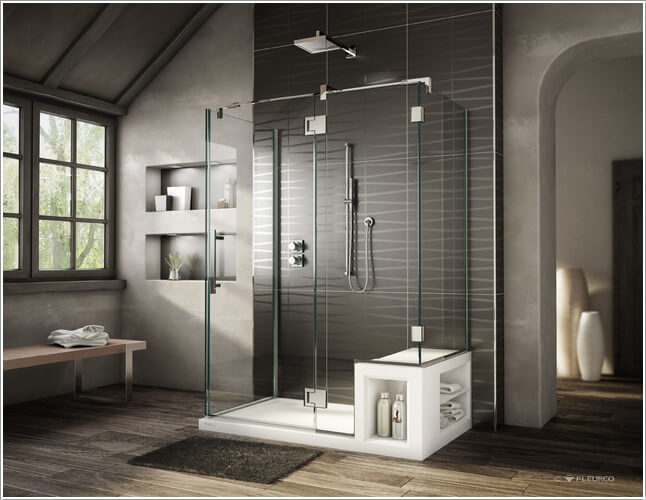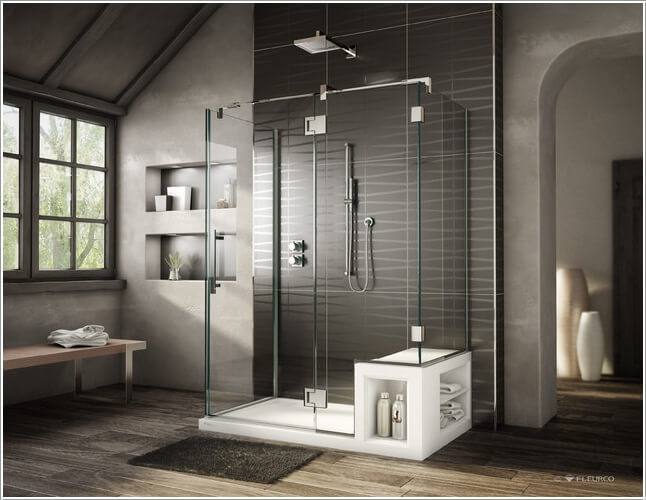 This shower stall is the perfect example of uber-modern style. It features three sided glass panels along with an integrated seat. The outer side of the seat has shelves and a cubby so that you can easily store your towels and toiletries and hence they will be in easy reach.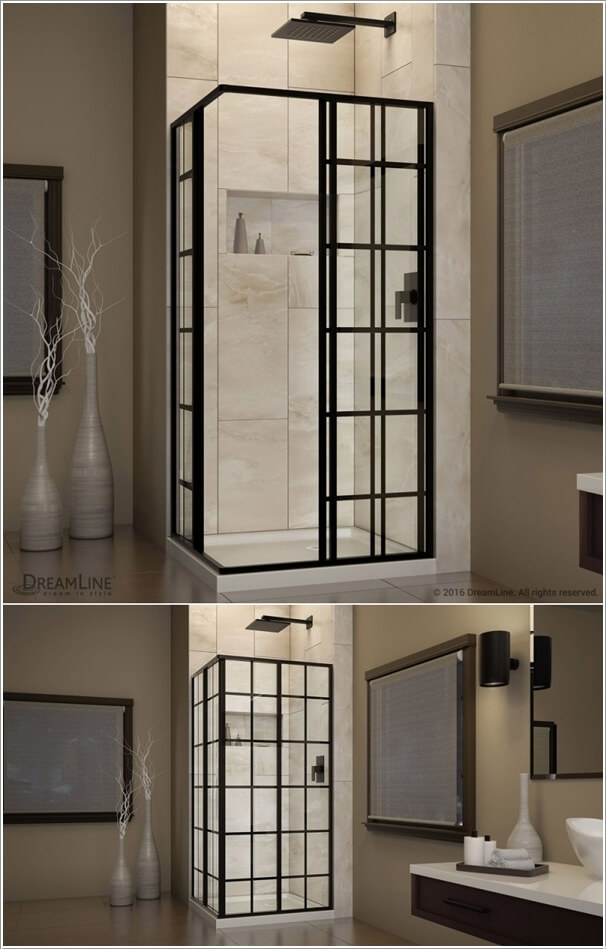 This shower stall has classy black French doors. It is ideal for those who want an elements of design too in their shower stall panels and find all glass too simple to suit their design taste. Moreover, you can go for choosing any color of the French frame so that it matches or compliments your bathroom's decor.
If you are more inclined towards the use of stone in your bathroom then go for a shower stall build from marble like this one. Along with this, include a slab of marble to your vanity too so that things coordinate well.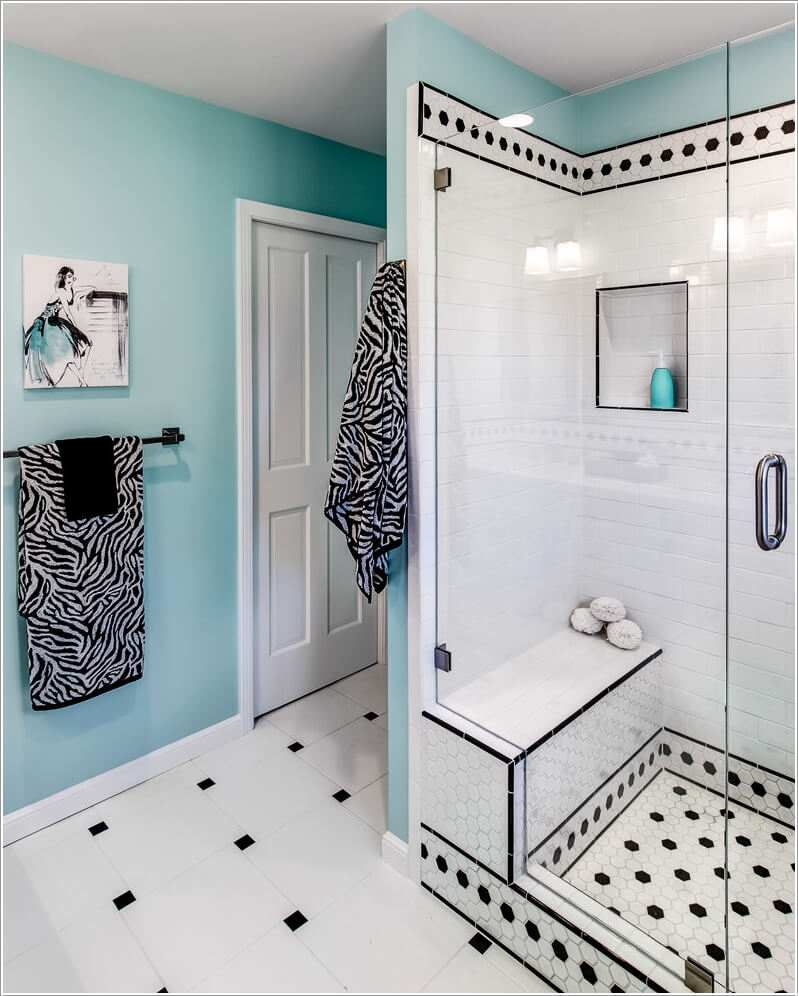 If you have a simple glass door to your shower enclosure then give attention to the wall and the floor. For example this turquoise bathroom has its shower stall as a center of focus because of the use of black and white tiles on the walls and floor of the shower cubicle.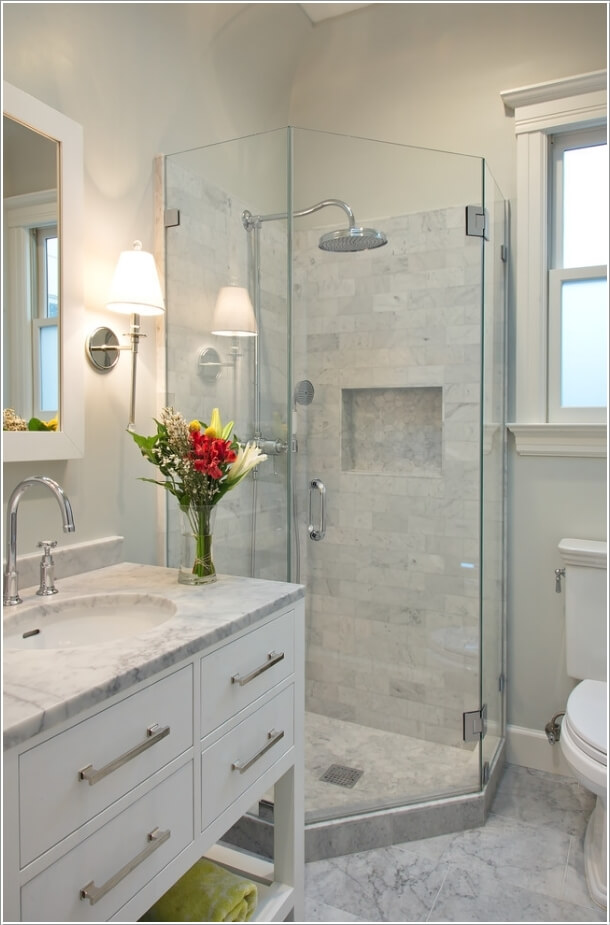 One very popular and chic kind of corner shower stall is a hexagon glass shower enclosure. It not only looks elegant but instantly brings a geometric design to your bathroom.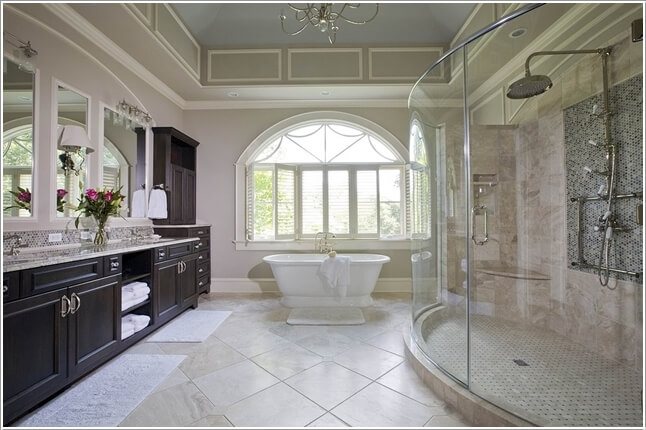 If you are a fan of curves then go for a curved or rounded shower stall. Furthermore, depending upon the size of the space available you can experiment with complete circular or a little ellipse shower stall.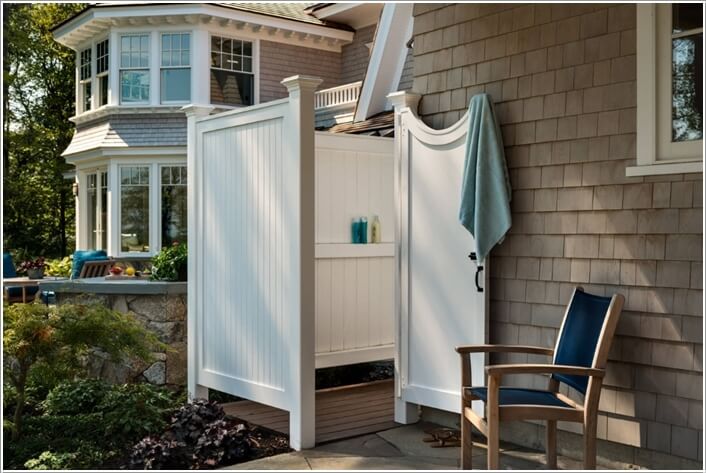 If you are in plans of getting an outdoor shower, then this one is a perfect inspiration. This shower stall has its design inspired from beach or coastal style.
This shower stall has its lower part cladded in tiles and to add more practicality towel bars are provided on the tiled area.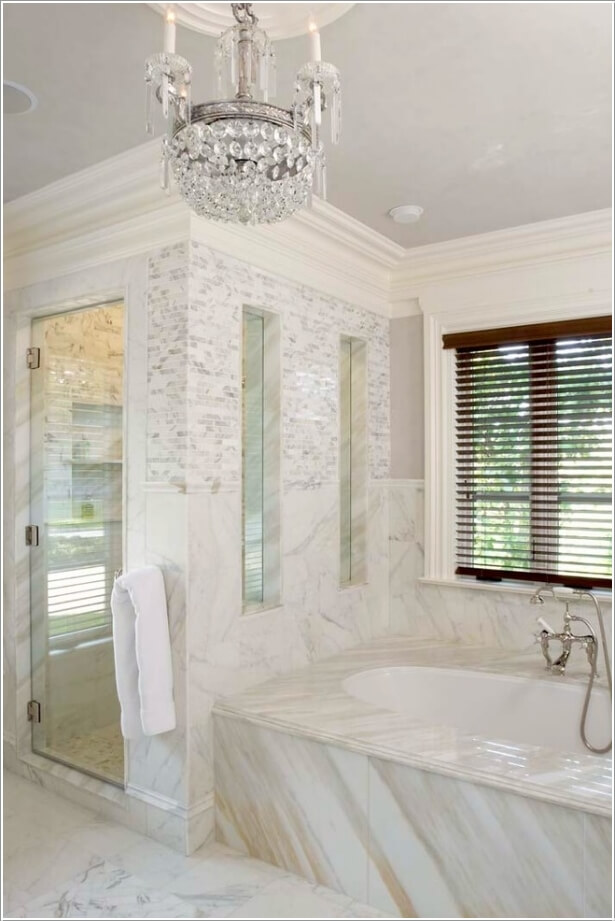 This shower stall too combines tiles and glass but in a slightly different way. It has a glass door along with two small glass windows at the side.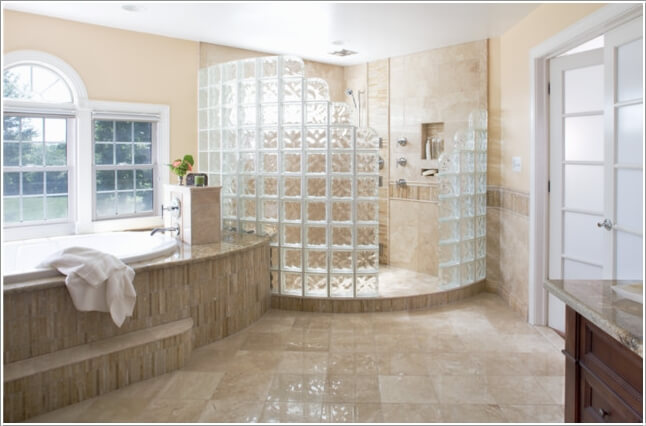 Another cool option for glass lovers is a glass block shower stall like this beauty.