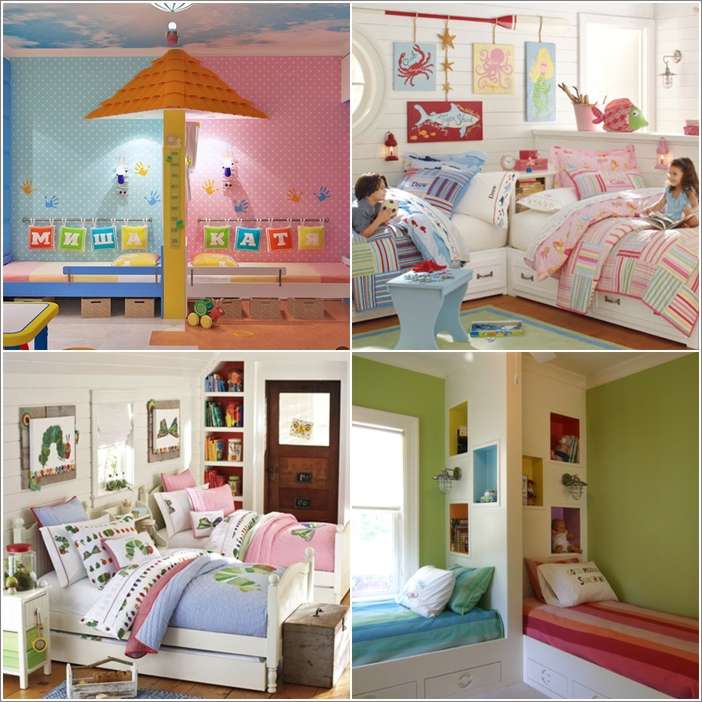 Accommodating a boy and a girl in a single room means putting together two different tastes and likes. If you are also faced with the challenge of designing such a room then take a look at the ideas below for your inspiration:
1. Mark The Territories with a Canopy Wall and Colors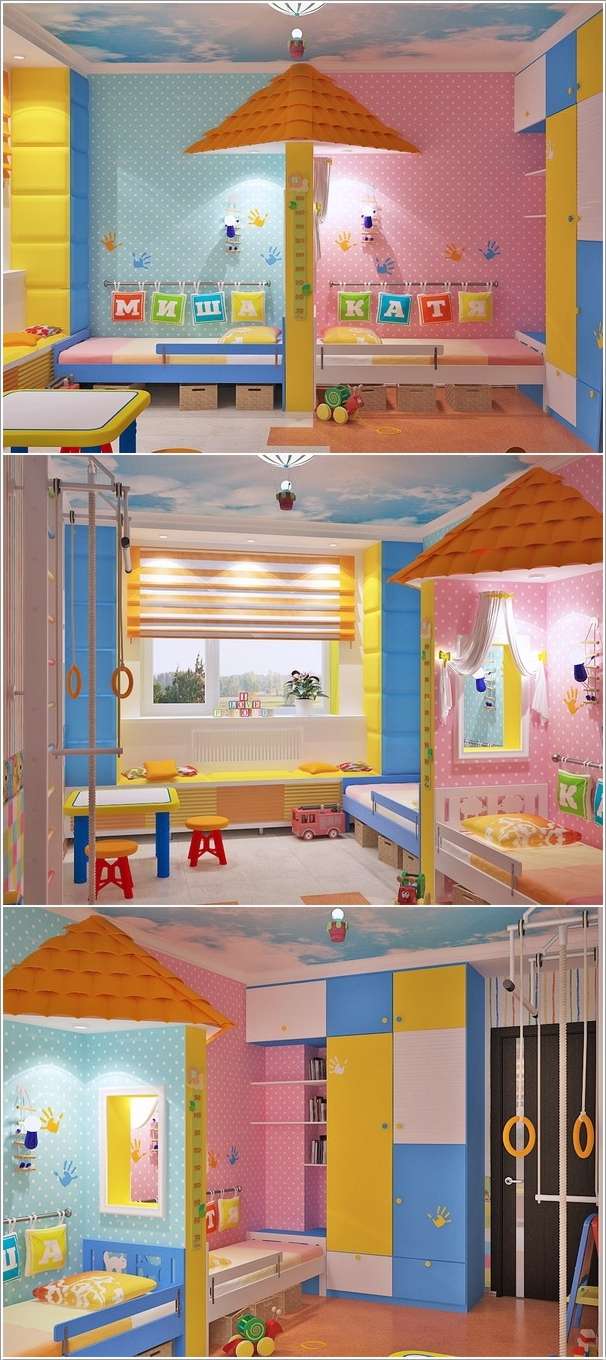 Image via: interldecor
2. Go For Personalized Bedding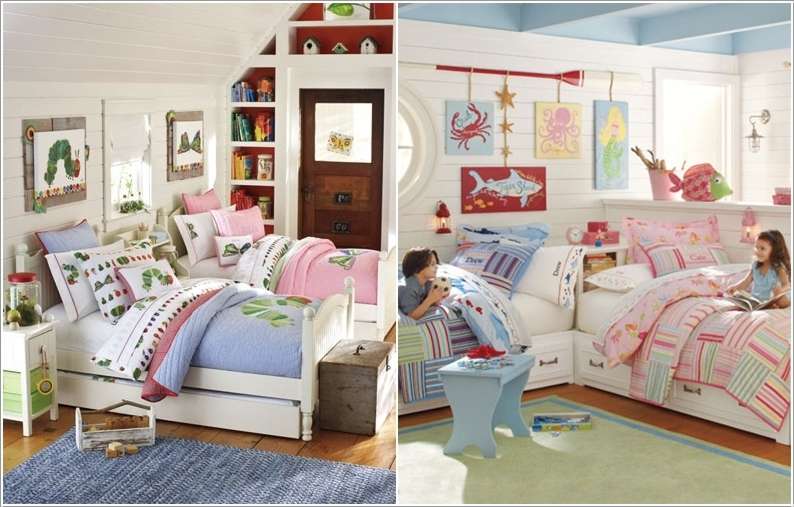 Image via: potterybarnkids
3. Paint Personalized Faux Headboards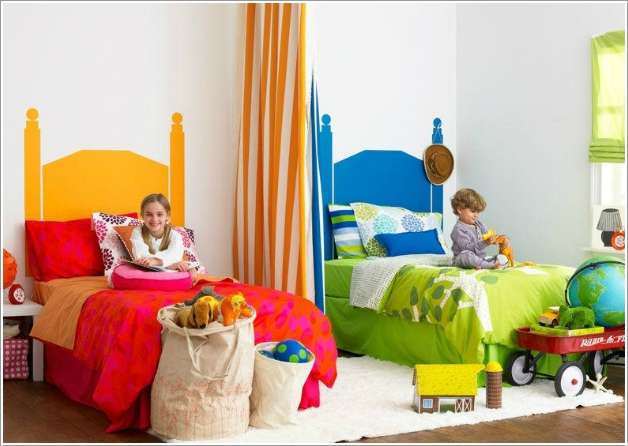 Image via: studioaflo
4. Decorate with Different Colored Furniture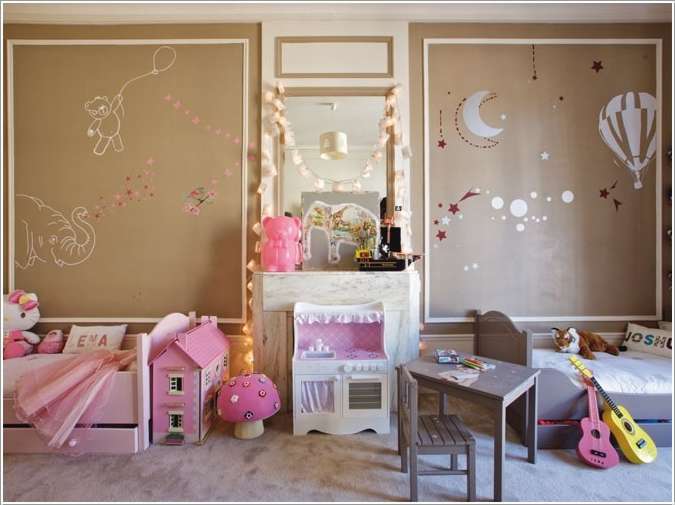 Image via: thebooandtheboy
5. Divide with Shelves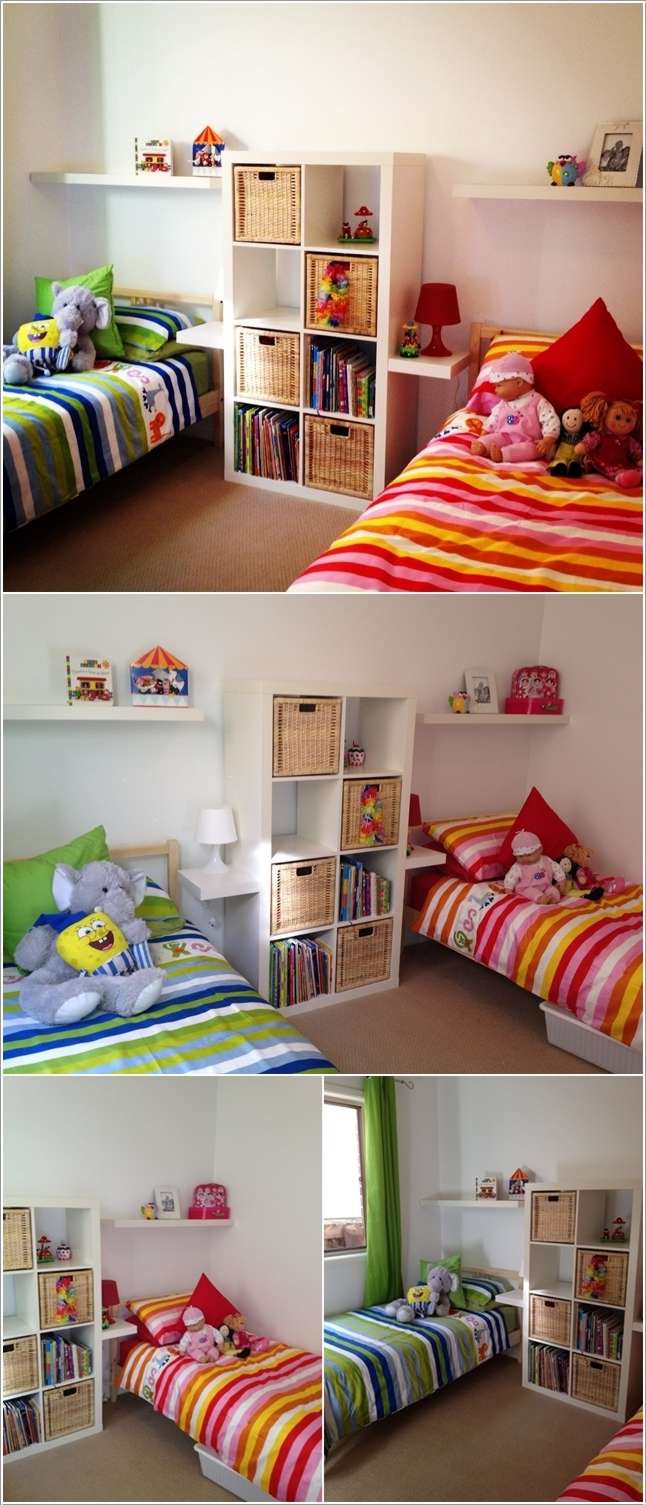 Image via: houzz , rubybellehome
6. How About Mismatched Beds?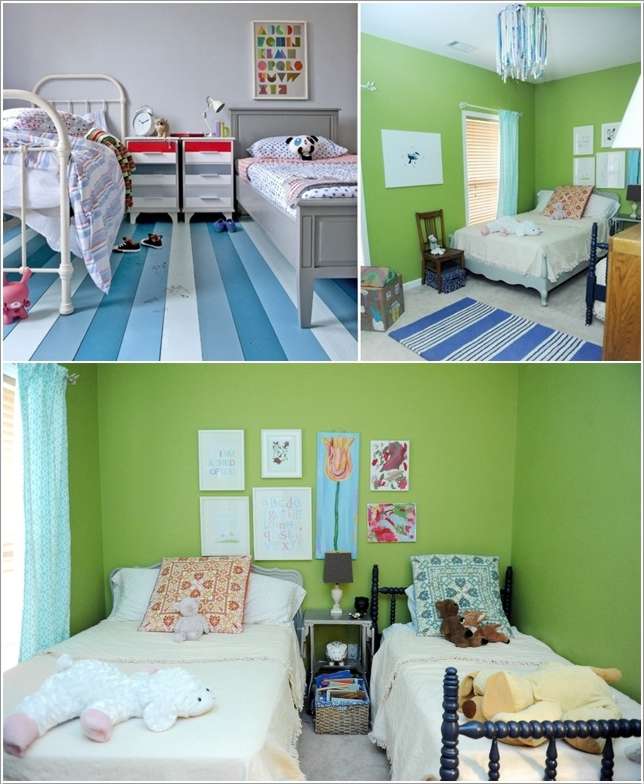 Image via: housetohome
7. Put Your Kids' Name Initial Monograms Above The Headboards


Image via: suburbsmama
8. For a Shared Nursery Provide Each Crib with a Personalized Rug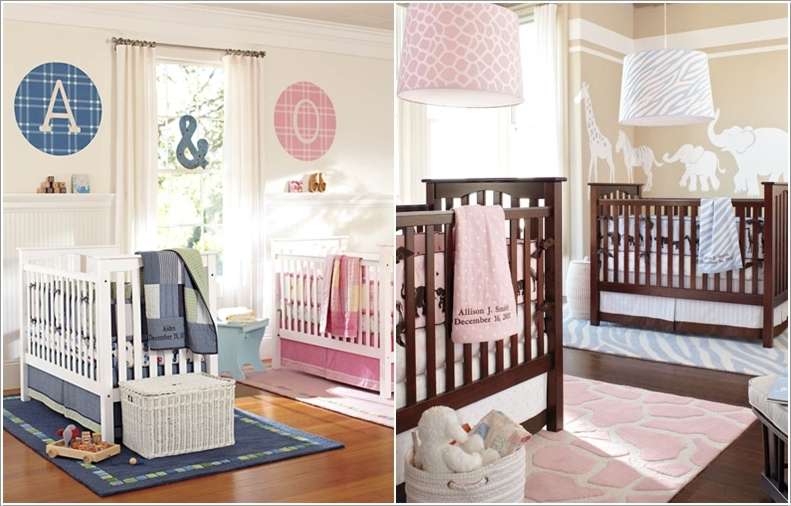 Image via: potterybarnkids
9. Choose a Unique Color Combo and Reverse The Colors for Each Zone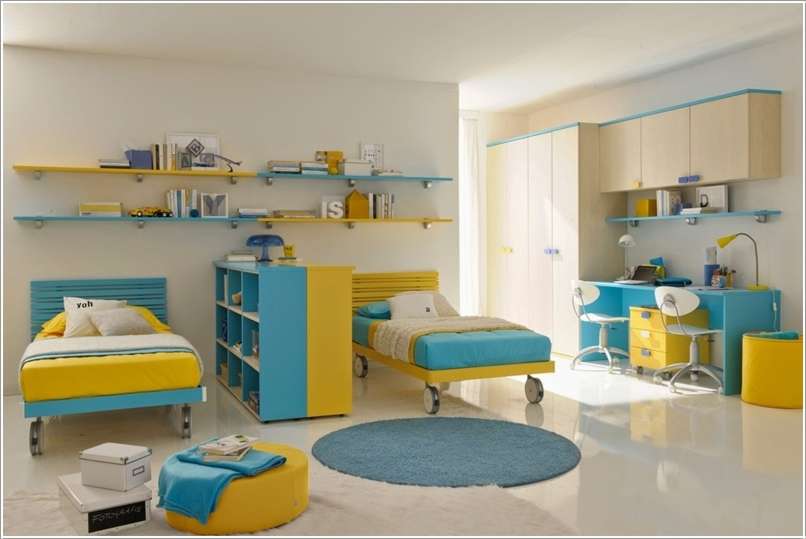 Image via: bonnykids
10. Put The Beds at The Corner with Storage Shelves for Each Kid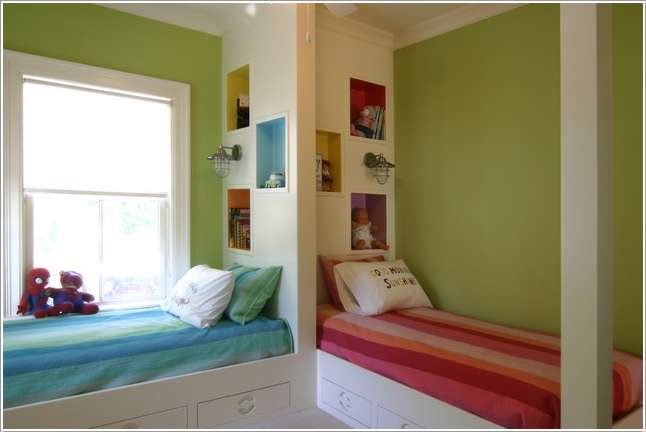 Image via: houzz