Some materials can truly stand out in a space and one such material that looks equally good in an indoor and an outdoor kitchen is bamboo. Take a look at the bamboo kitchen designs we have brought for you:
This kitchen has bamboos incorporated in their most raw form. The ceiling as well as the window trims are all made with bamboo logs. To finish the look even the lighting fixture is crafted out of real bamboos.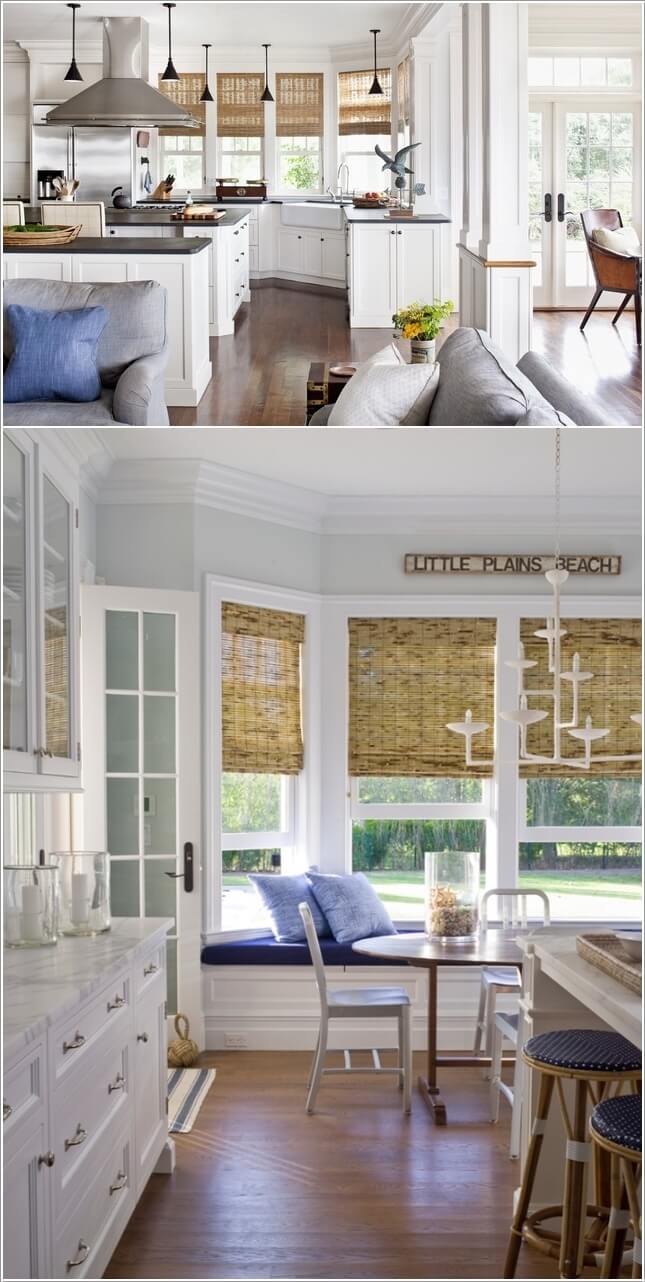 If you are not a fan of using bamboo at an extensive level then you can opt for dressing your bare windows with bamboo window shades like these.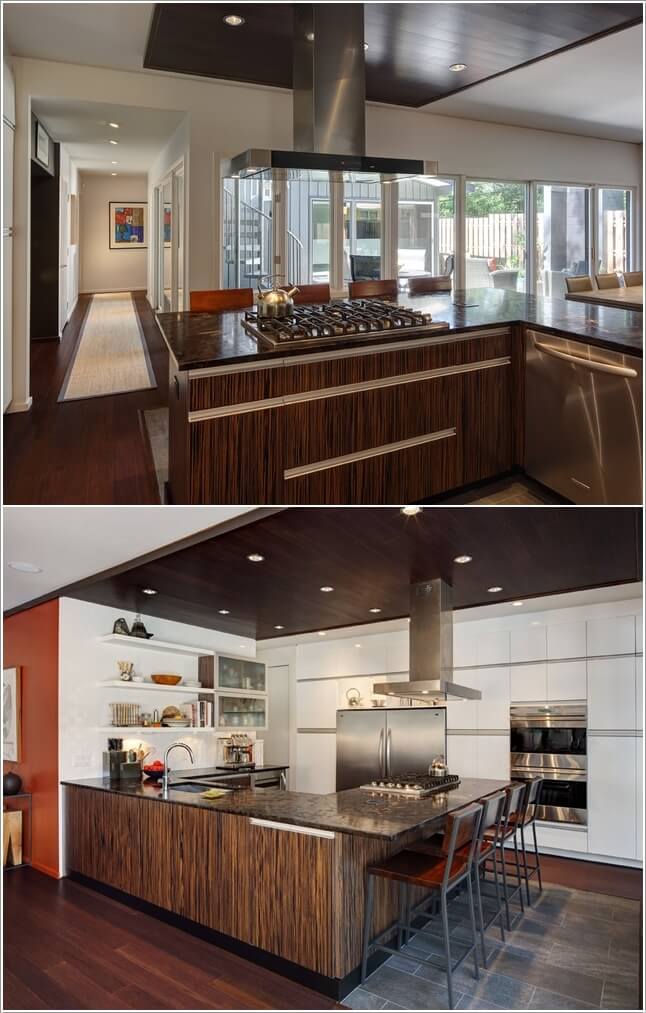 This chic kitchen has its island covered with stained bamboo in a chocolaty brown shade that looks striking against the white walls and in a perfect harmony with the dark led light speckled ceiling.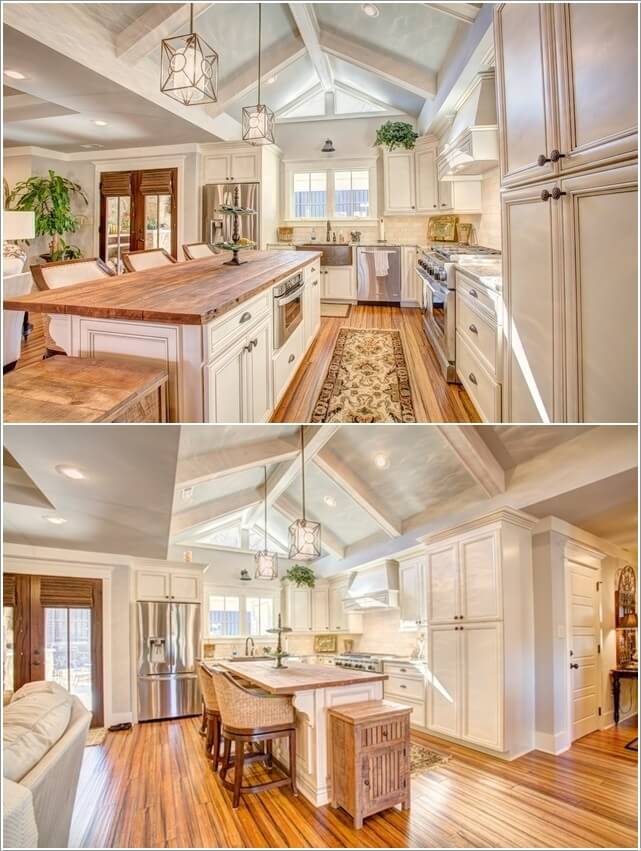 Bamboo stays a really beautiful option for bamboo flooring too; especially in a kitchen like this that is mostly in white color.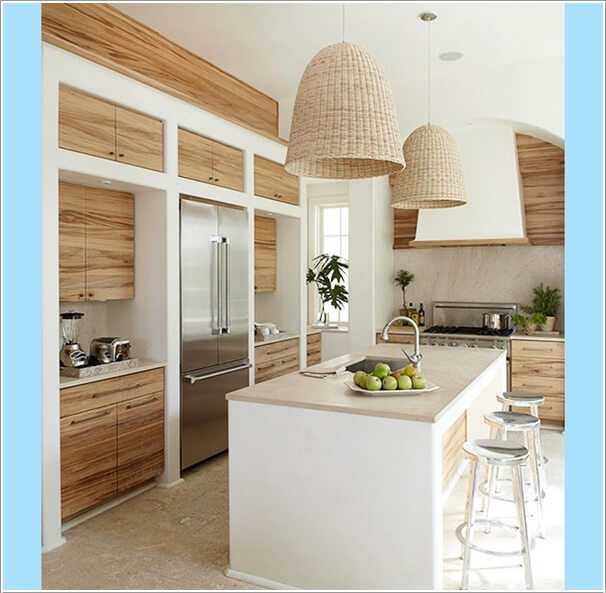 This wonderful white kitchen has all its cabinetry cladded in bamboo and looks enchanted with the white color of the kitchen.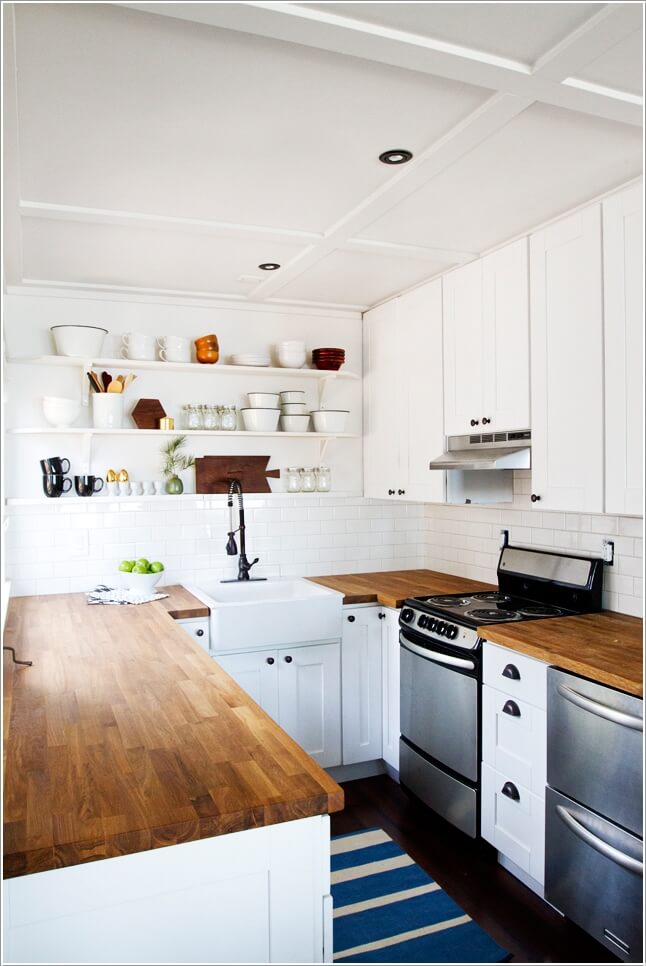 This kitchen is in farmhouse style and the highlight of this space is no doubt the counter tops that are made with different shades of bamboo.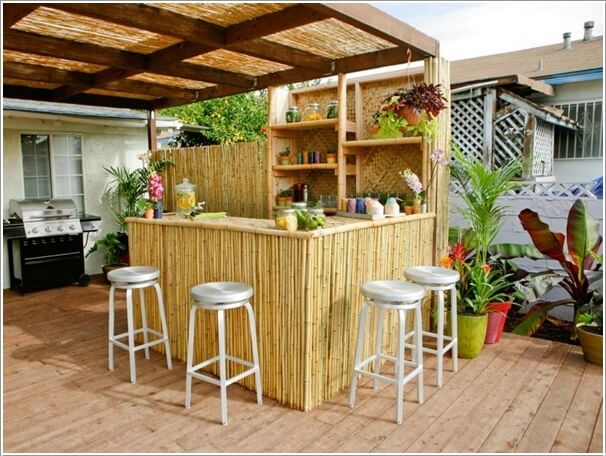 If you are in plans of setting up an outdoor kitchen then do consider a setup that is mostly made with bamboo logs like this one. This kitchen has the island covered with bamboos and the pergola frame too is filled with bamboos.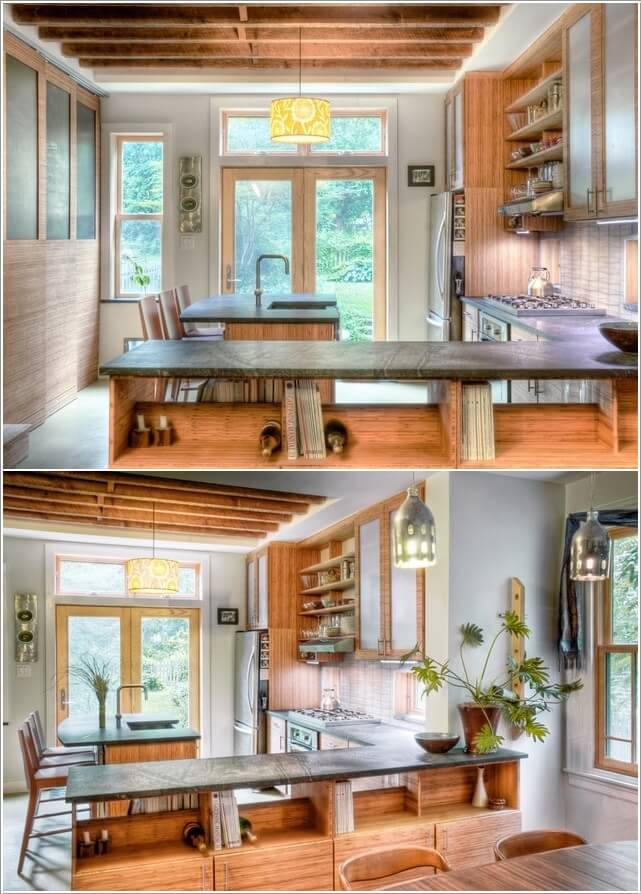 This kitchen has bamboo used in multiple places thus making all the things in perfect coordination with each other.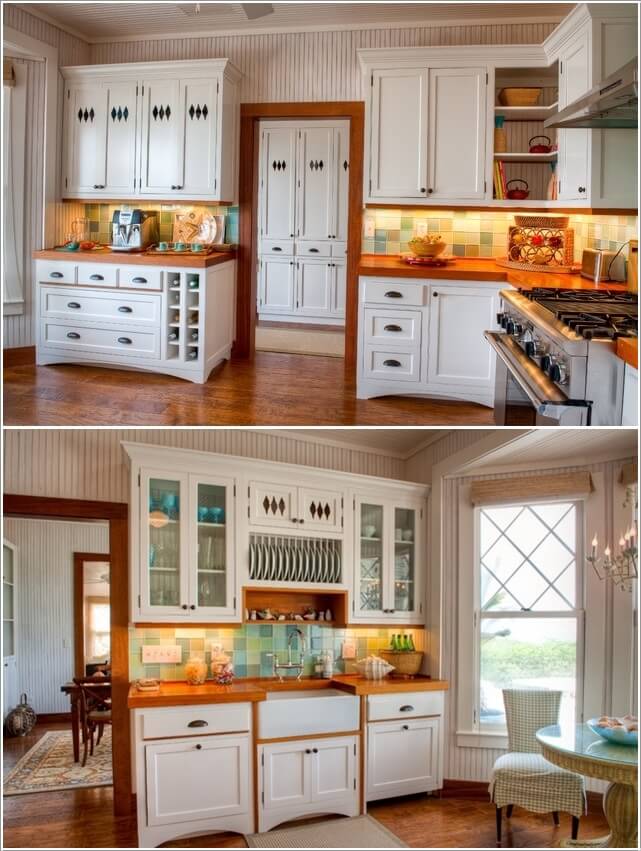 This spectacular design has not only bamboo used on the counter tops because if you observe it carefully you will get to know a really classy design detail that is the trim of bamboo on the cabinets and the sink that borders their white color elegantly.