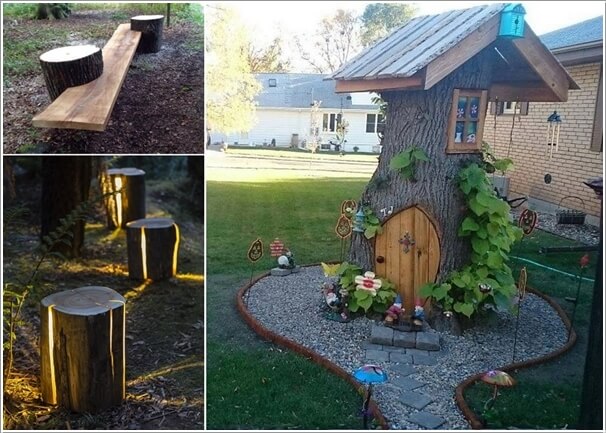 If you are thinking to do some landscaping or decorate your garden with something unusual and unique then how about making use of tree stumps? In this way you can bring a fallen tree or a dead stump to good use. So, take a look at the cool ideas below and see which one do you like the best:
1. Build a Tree House If The Stump is Strong Enough to Hold The Structure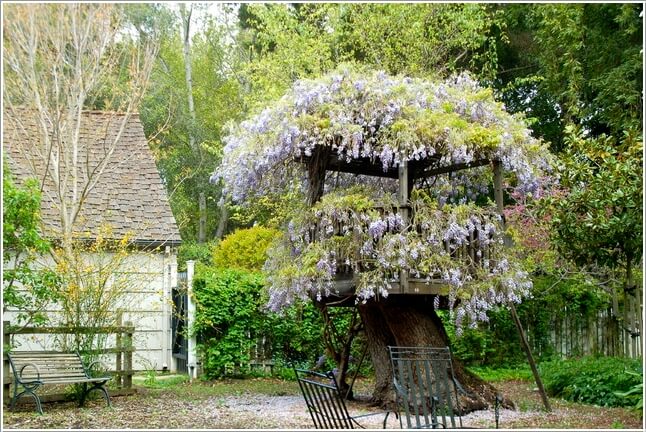 Image via: houzz
2. Place a Glass Top Tree Stump Table with Your Outdoor Seating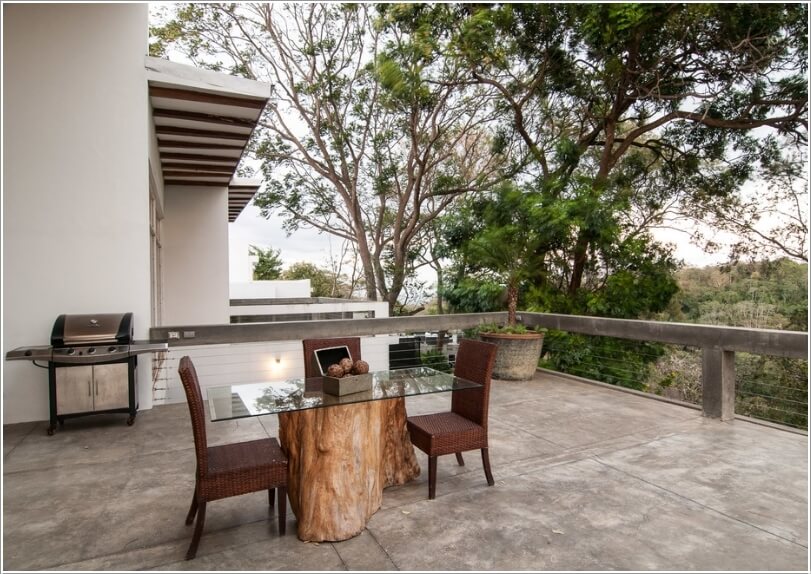 Image via: houzz
3. Turn the Tree Stump Into a Cute Fairy House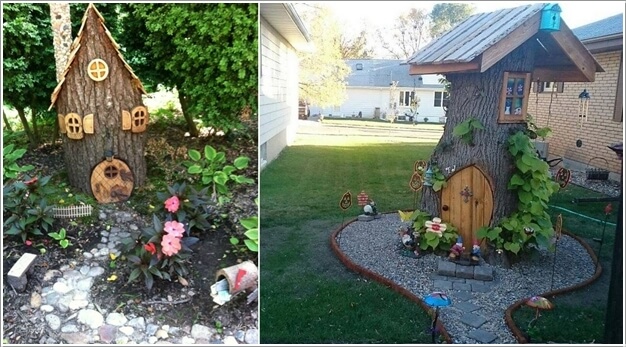 Image via: pinterest , diy projects
4. How About These Tree Stump Outdoor Lights? Amazing! Aren't They?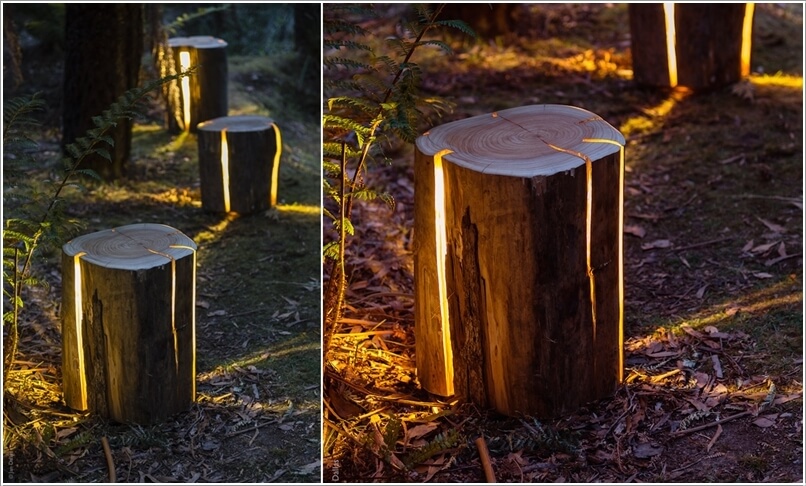 Image via: country living
5. Stretch Your Creative Muscle and Build a Bench with Stumps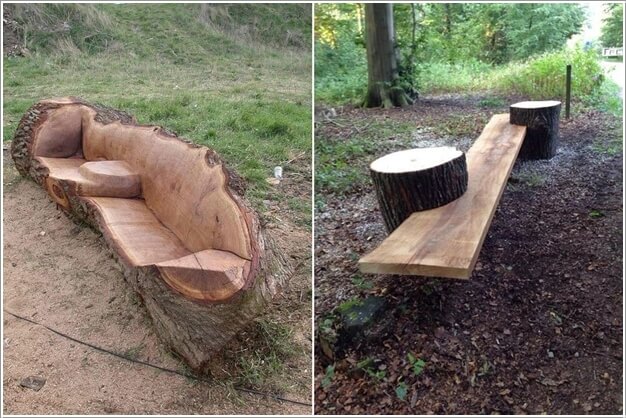 Image via: just imagine , pinterest
6. You Can also Make Individual Seats Like These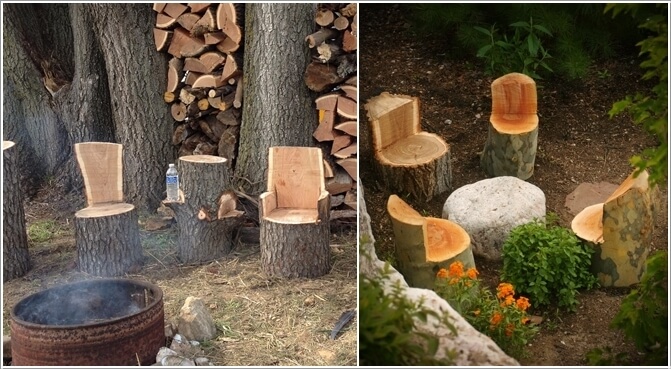 Image via: pinterest , sansom family
7. Paint The Tree Stump Into a Cute Garden Art Like These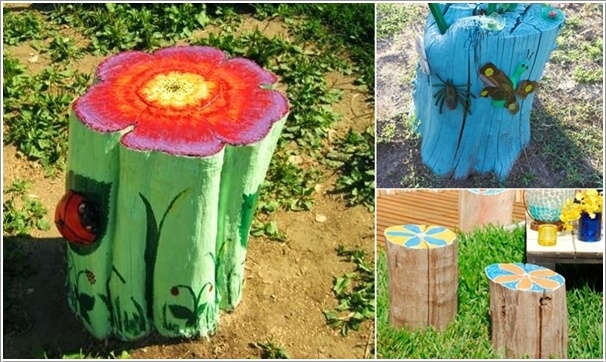 Image via: lushome
8. Transform The Tree Stump Into a Planter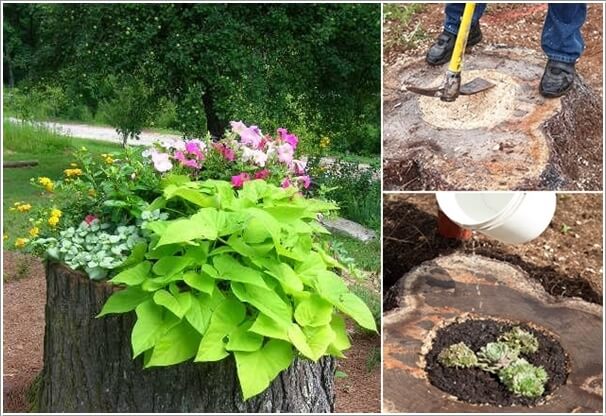 Image via: gardening beginners
9. Thinner Tree Stumps Can Make Great Candle Holders as Well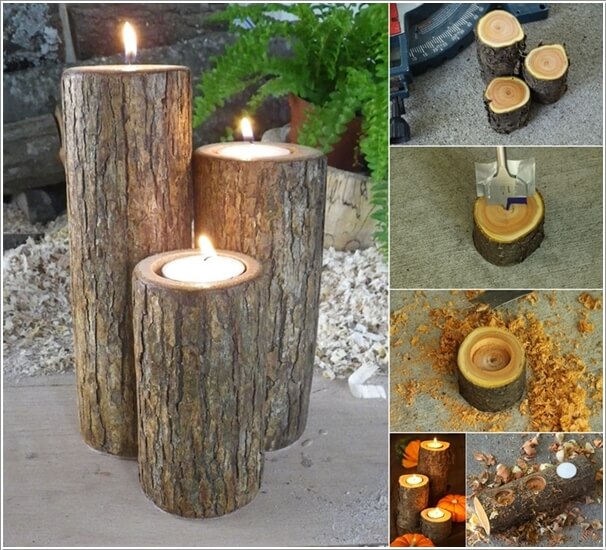 Image via: diy to make , live dan 330
10. Make a Cool Sculpture from the Tree Stump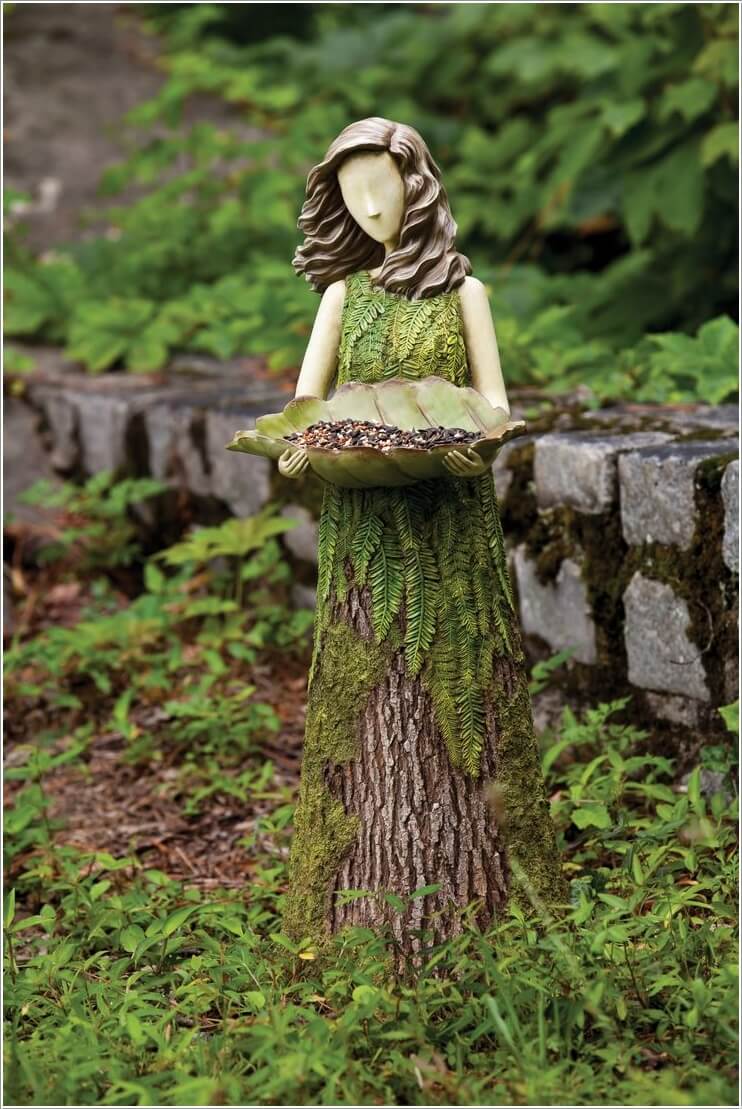 Image via: balcony garden web