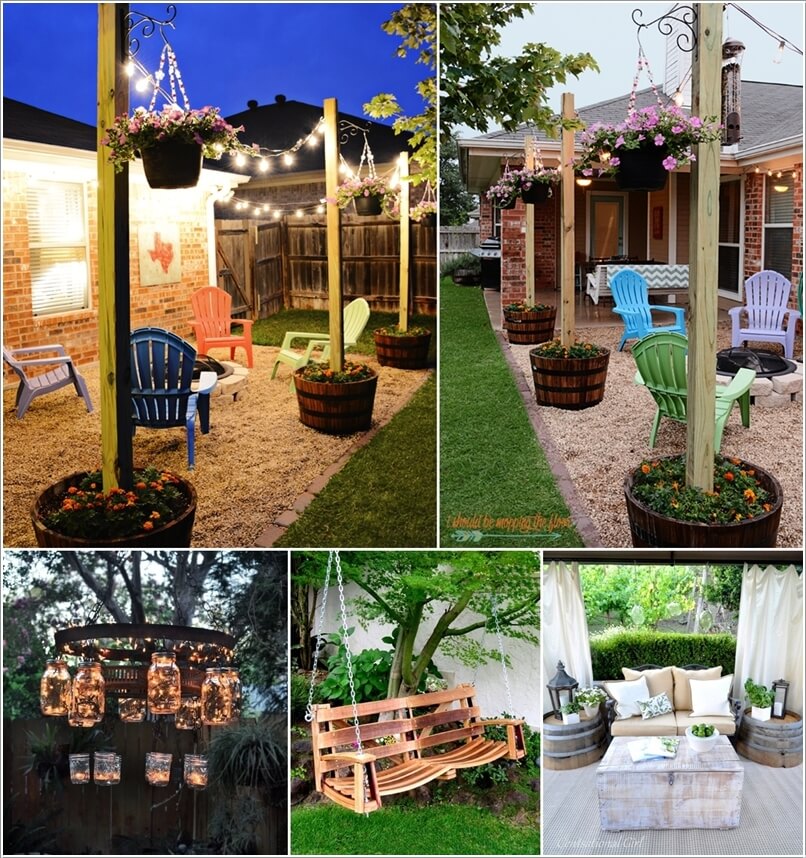 If you have some old barrels lying around then it is high time you bring them to use. You can create a lot of wonderful decor projects from whiskey barrels for your porch, patio and garden. Either you need a piece of furniture or a lighting fixture, wine barrels can easily become those. So, take a look at these and more wonderful ideas below:
1. Put Halves of Two Barrels Upside Down to Create End Tables for Your Outdoor Couch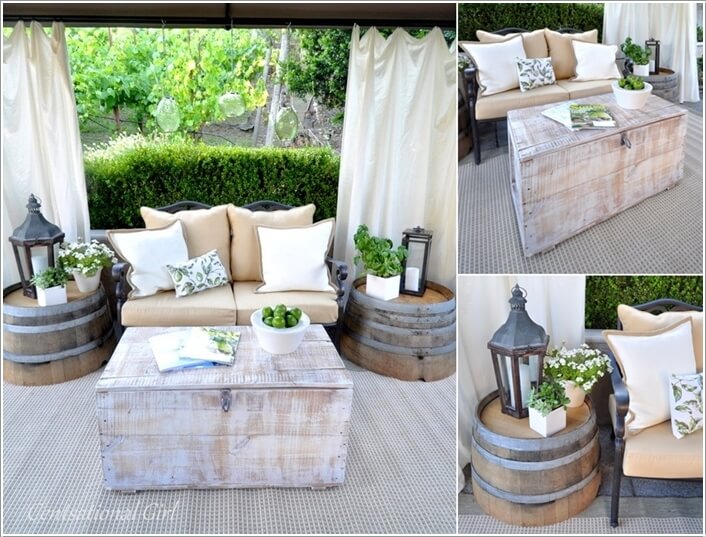 Image via: centsational girl
2. Turn The Barrels into Cool Planters with Posts for Your Patio

Image via: i should be mopping the floor
3. Make a Wine Barrel Outdoor Table Either with a Wood or Glass Top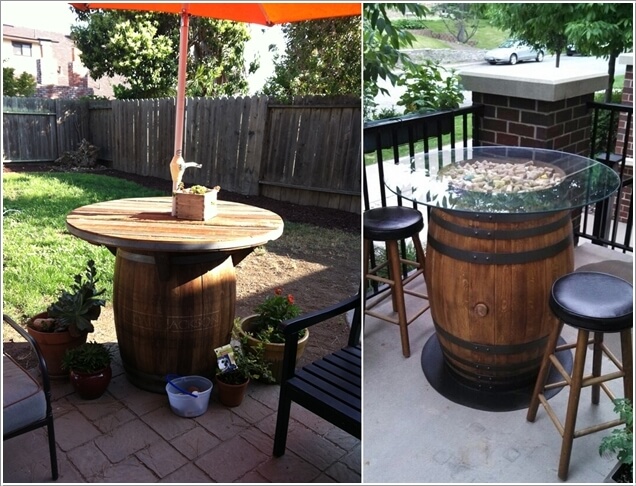 Image via: pinterest , open travel
4. Create an Adirondack Chair from Wine Barrel Staves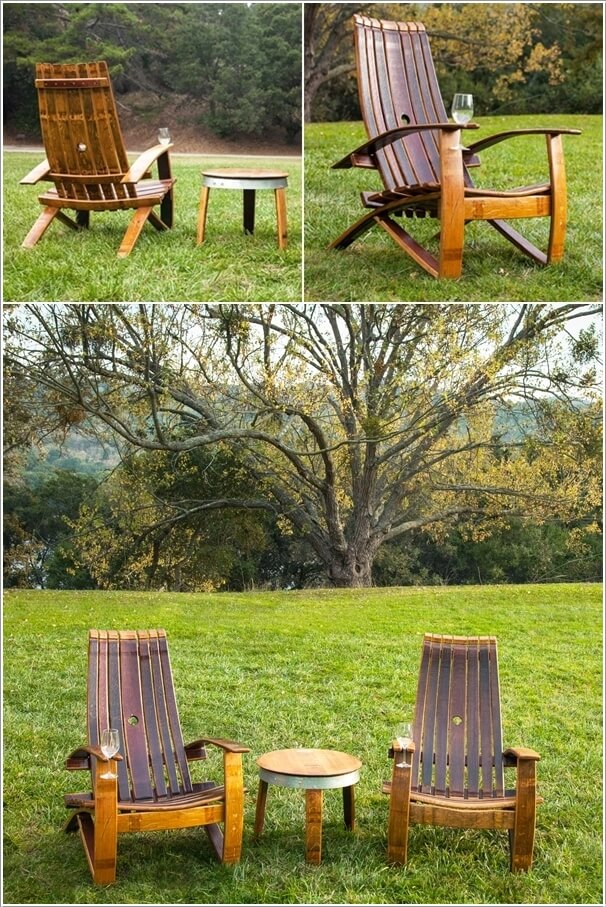 Image via: wine barrel chairs
5. Transform a Wine Barrel into a Fire Pit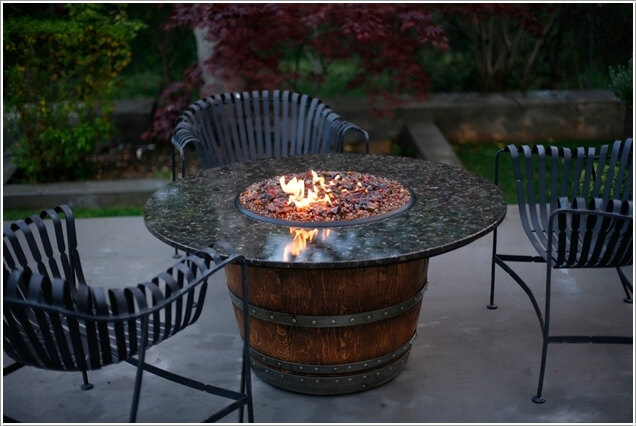 Image via: tlsplant
6. Add Whimsy to Your Garden with a Wine Barrel Fountain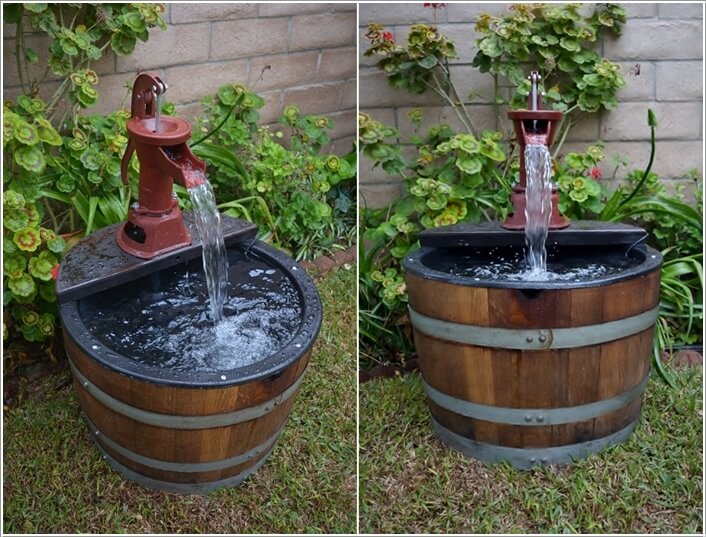 Image via: etsy
7. Keep Your Home's Outdoor Area Clean with a Whiskey Barrel Trash Can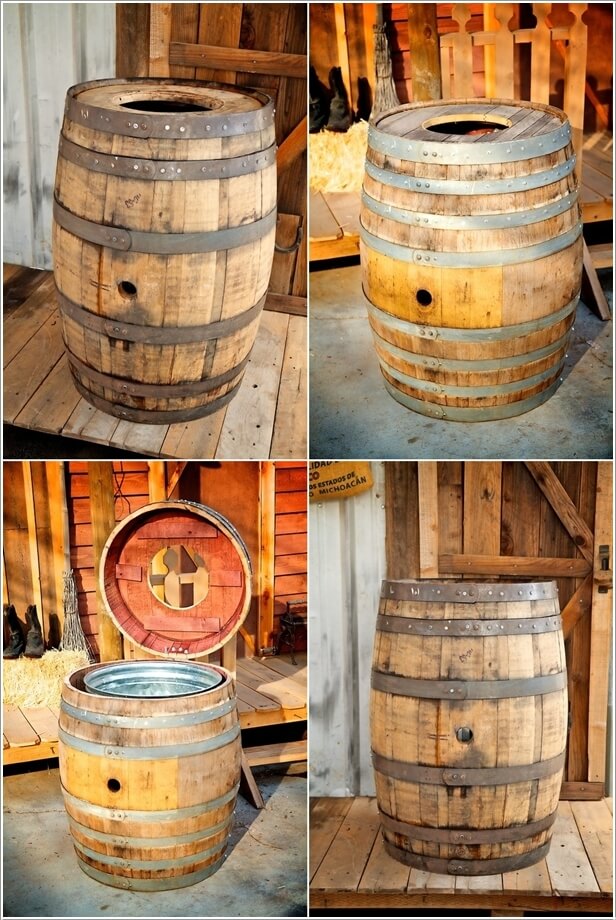 Image via: king barrel
8. Make a Quick Bar Table with Barrels for Outdoor Parties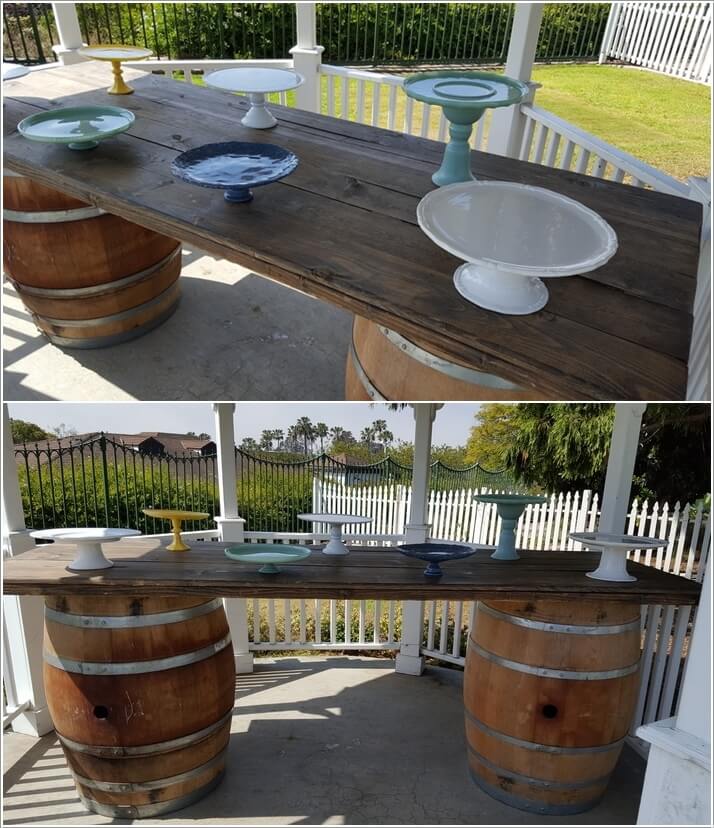 Image via: king barrel
9. A Barrel Swing? Yes Please!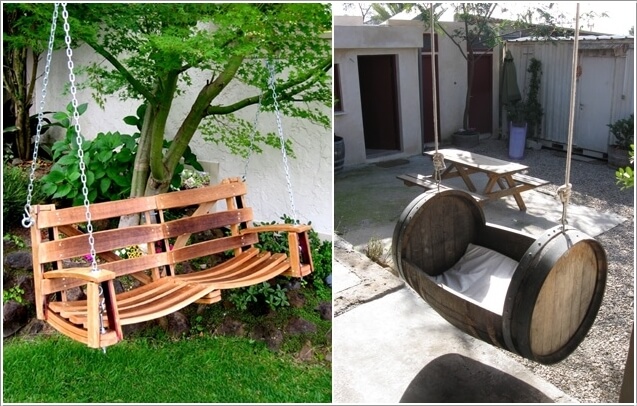 Image via: barrel concepts , the owner builder network
10. Build an Outdoor Bench from Barrel Staves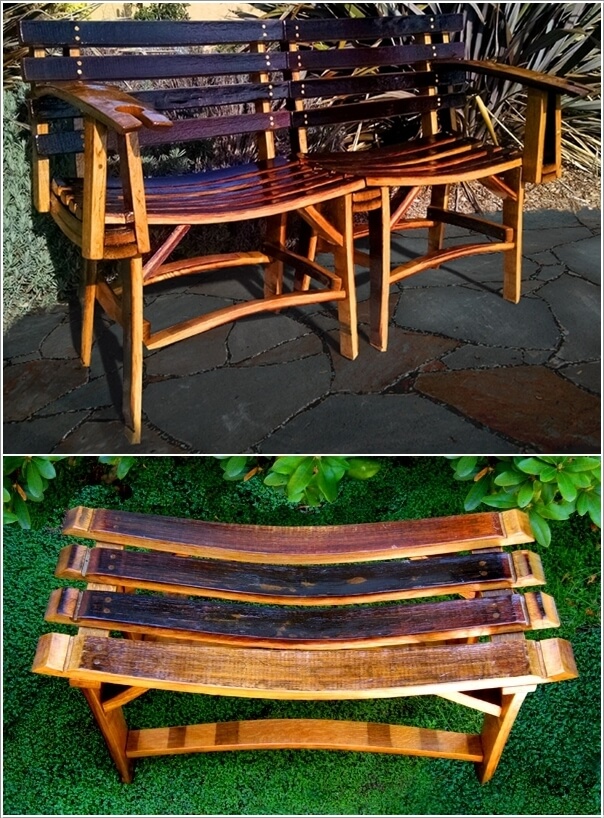 Image via: barrel concepts
11. Create Outdoor Lighting Fixtures from Barrel Rings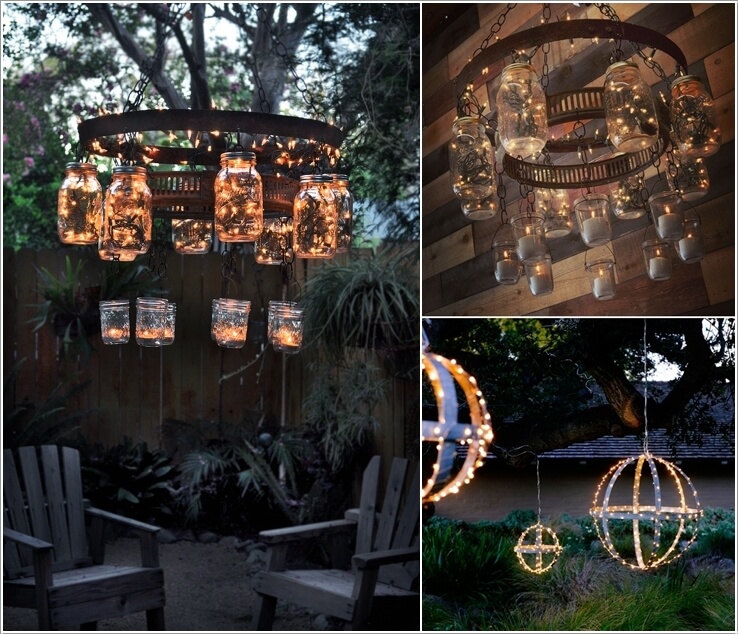 Image via: moonshine lamp , sunset
12. Use a Wine Barrel as an Umbrella Stand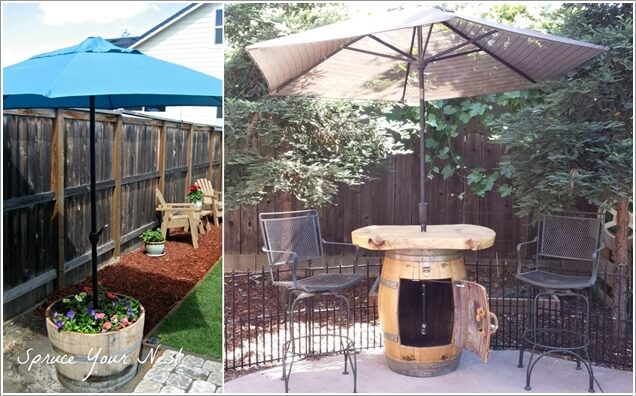 Image via: pinterest , slo pest and termite
13. Design and Grow a Fairy Garden Inside a Barrel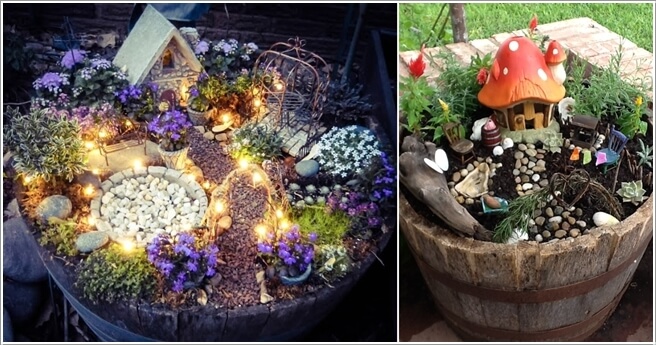 Image via: my unsettling life
14. Grow a Herb Garden and Enjoy Fresh Herbs and Soothing Views Everyday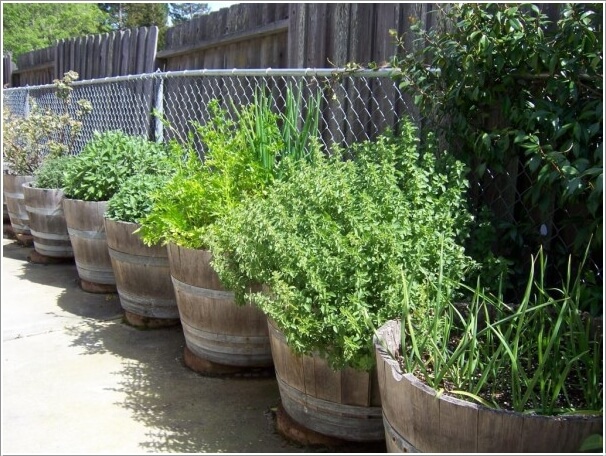 Image via: patch
15. Drill Holes and Make Floor Lamps for Your Porch

Image via: trends 4 us