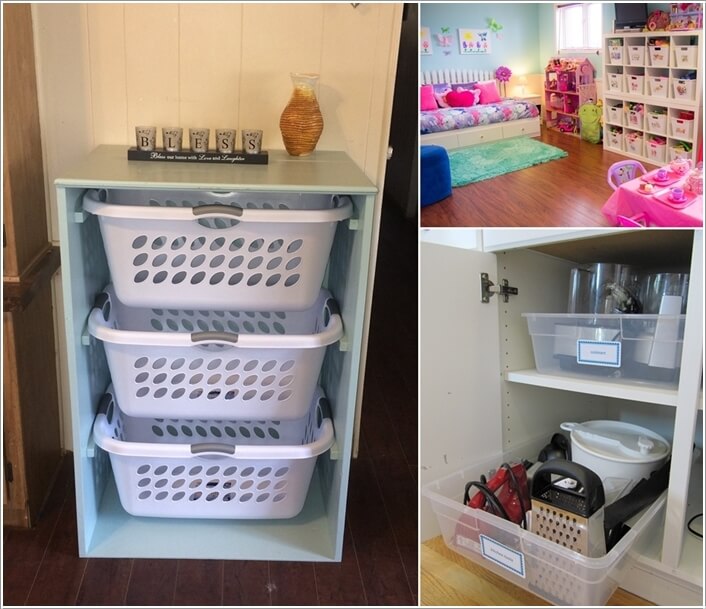 Plastic bins and baskets have a plus point when it comes to home organization. They come in so many sizes and shapes, even colors that they can easily be included almost anywhere in your home where there is a need to boost storage. Moreover, they are budget-friendly too. So, take a look at different ways in which you can use plastic bins and baskets as home storage solutions:
1. Create a Laundry Sorter by Fixing Plastic Basket Drawers in a Wood Frame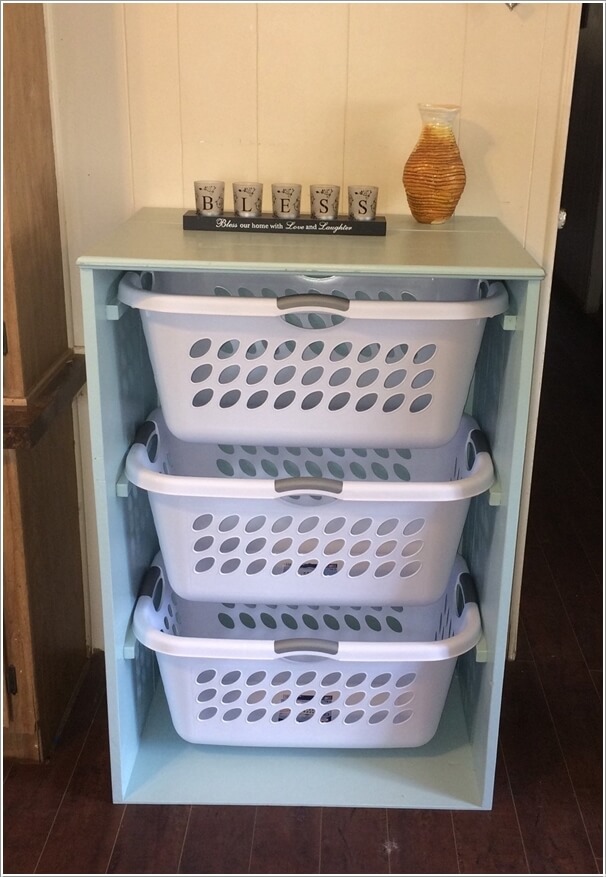 Image via: goods home design
2. Use Plastic Bins as Fake Pull-Out Drawers inside Your Kitchen Cabinets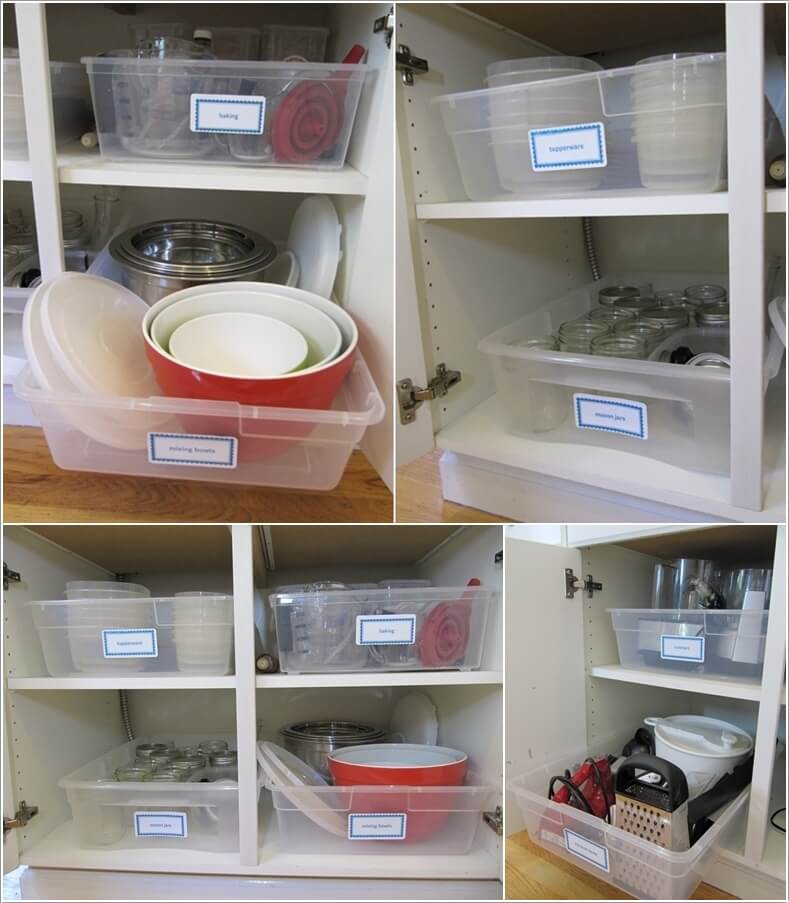 Image via: everyday organizing
3. Add Casters to a Shallow Plastic Bin and Use It as a Roll-Out Under-Bed Storage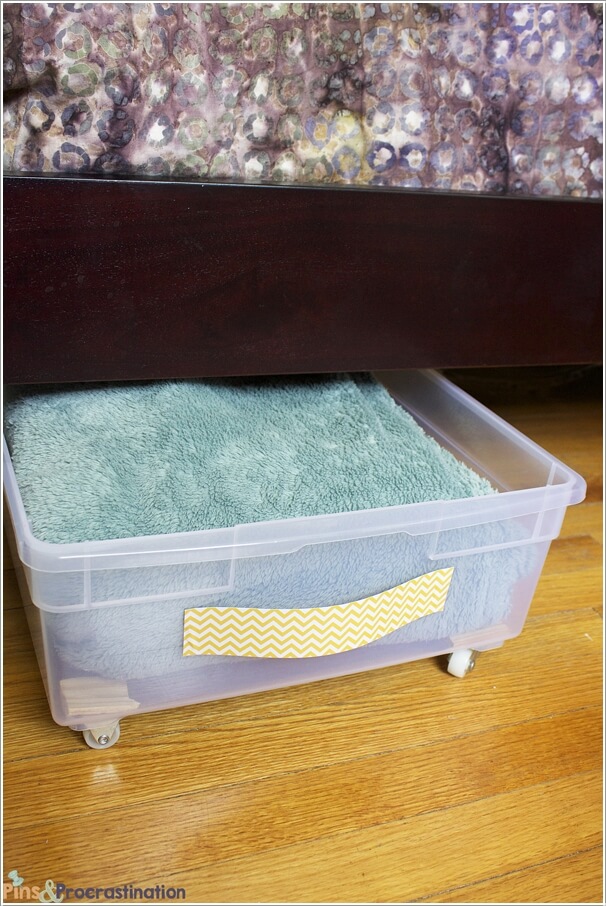 Image via: pins and procrastination
4. Attach Small Baskets or Bins to Hack The Space of Your Bathroom Vanity Cabinet Door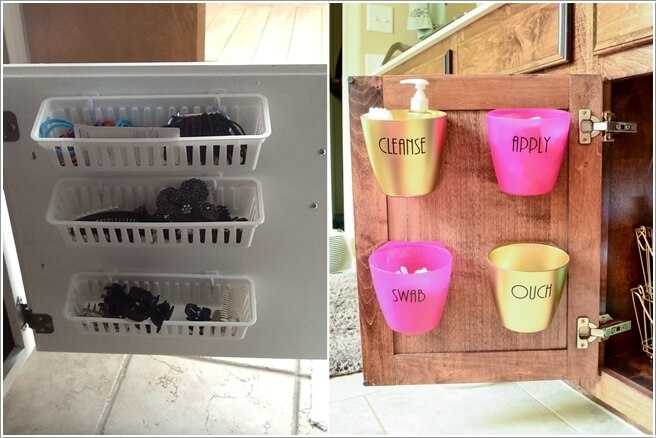 Image via: cool diy ideas , diy network
5. Use Plastic Bins inside a Cubby Shelf for Toy Storage in a Kids' Room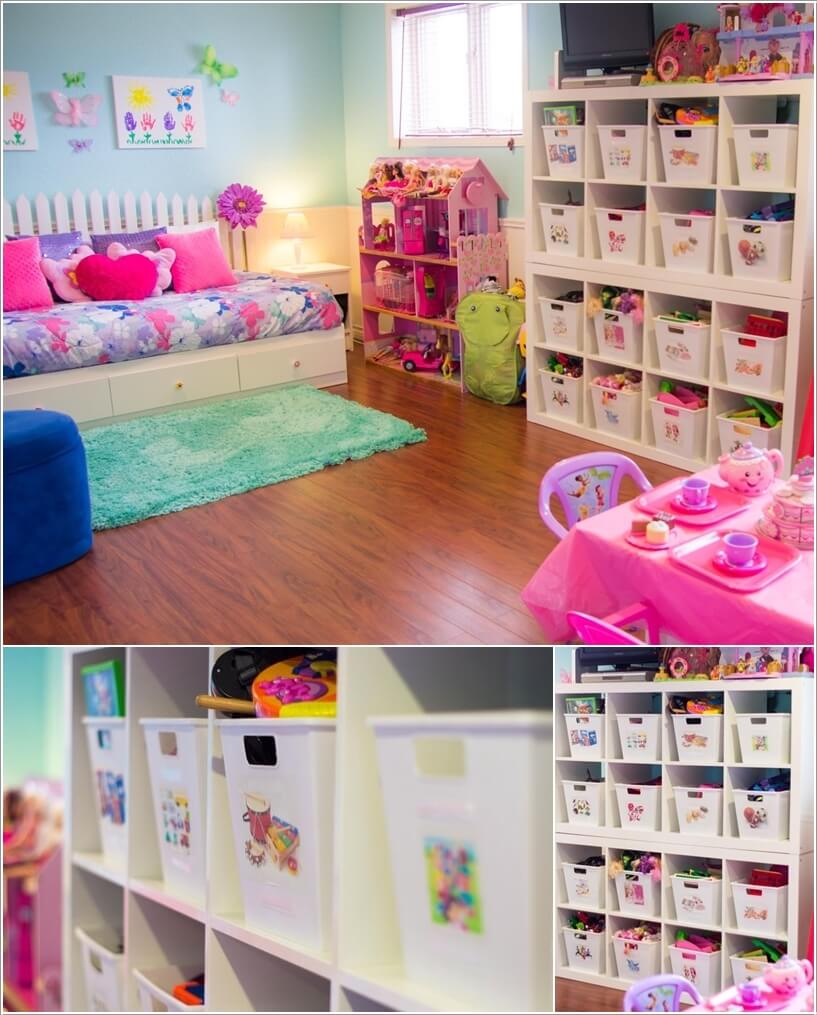 Image via: i heart organizing
6. Plastic Baskets are Great to Store Garlic, Onions and Potatoes to Make Them Last Longer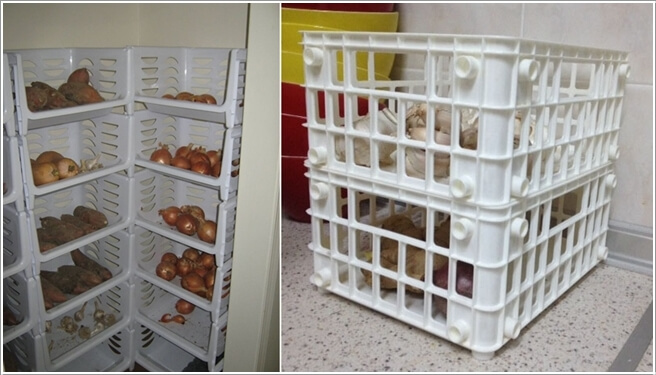 Image via: seasoned citizen prepper
7. Use Plastic Bins and Baskets for Under-Sink Organization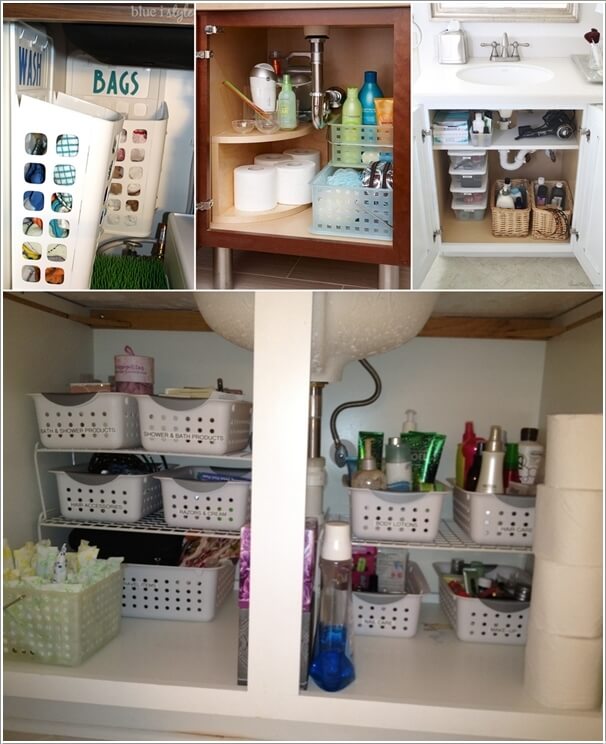 Image via: idea stand
8. Plastic Bins with Lids are Great to Store Fabrics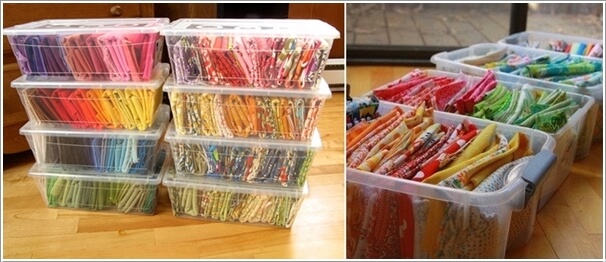 Image via: makezine
9. Create a Shower Storage by Hanging Baskets on a Tension Rod

Image via: pinterest , kinarino
10. Create Shelves Above a Washing Machine in a Closet Laundry and Add Baskets to Put Dried Clothes After Folding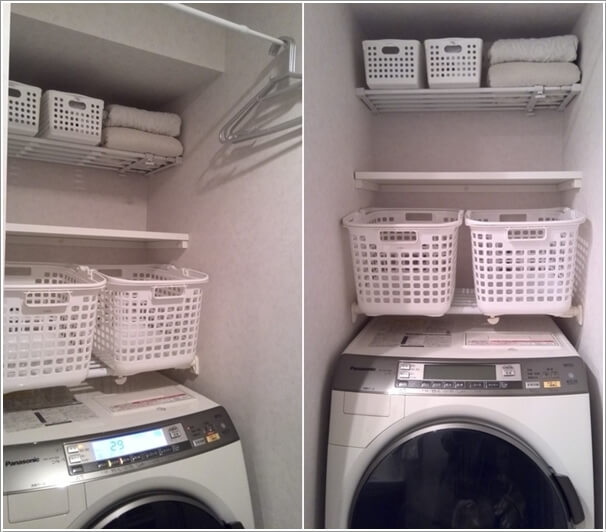 Image via: kinarino
11. Store Your Baby's Necessities Under The Crib in a Shallow Plastic Bin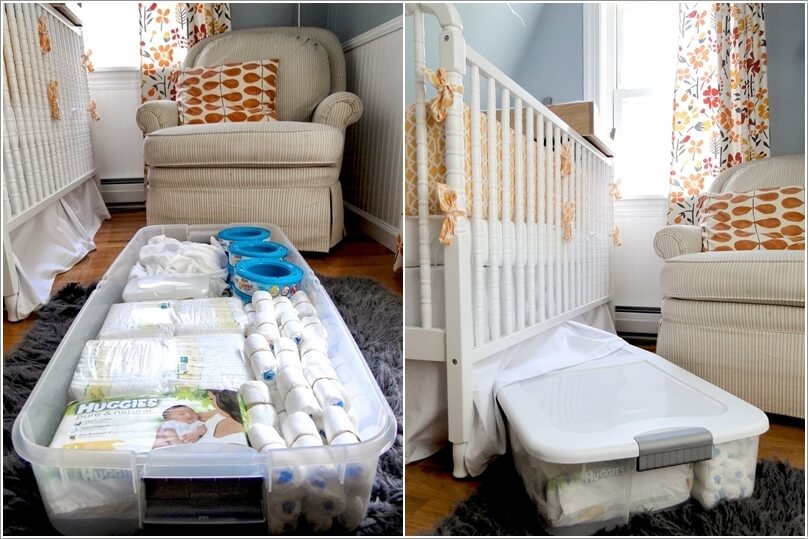 Image via: baby and tods
12. Use Long and Narrow Plastic Baskets and Magnets to Store Spices Over Your Fridge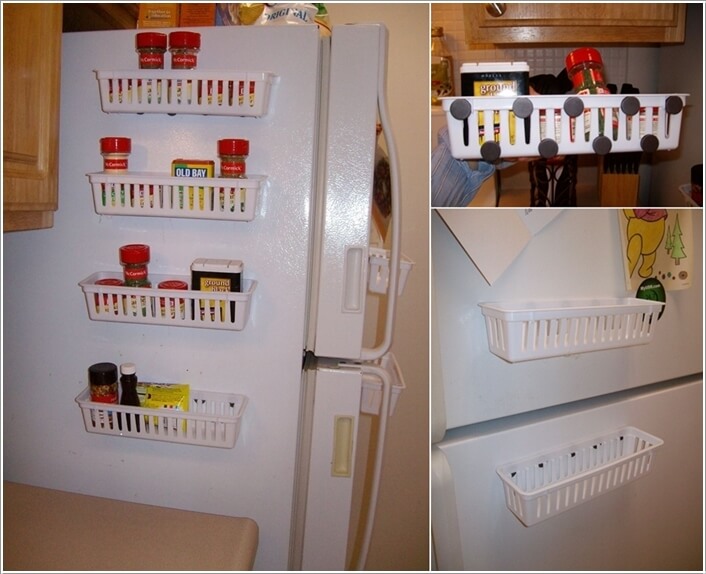 Image via: instructables
13. Cover Plastic Bins in Fabric and Tuck Them In Under The Beds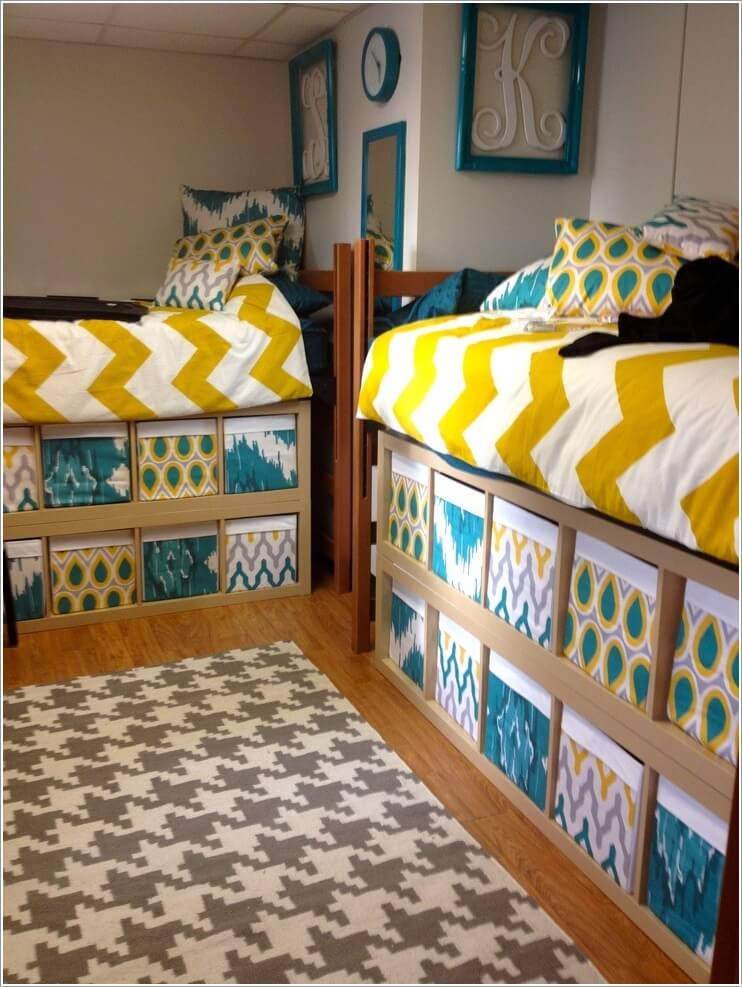 Image via: brit
14. Hack The Space of Your Pantry Cabinet Door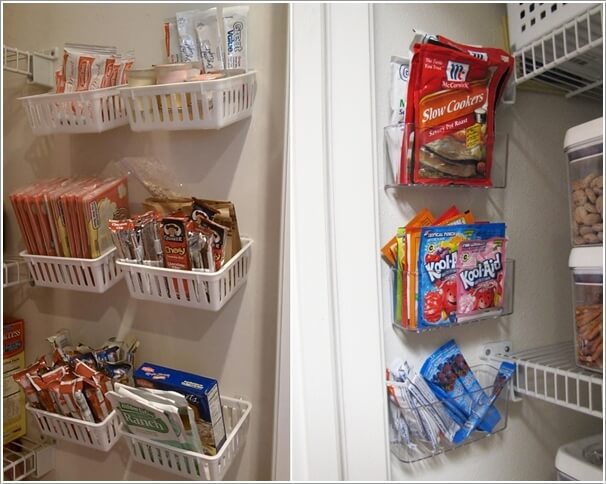 Image via: pinterest , make bake celebrate
15. Use Plastic Bins to Store and Sort Your Cutlery Items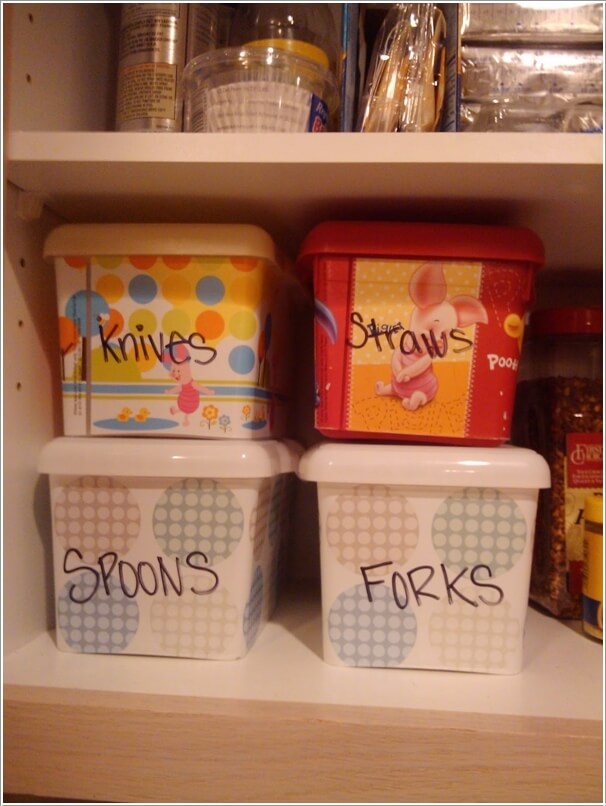 Image via: pinterest


What do you think?