No addition to a modern home could be any more convenient and overlooked than the garage. Even if you never intend to use it as a car hold, it's still a large space that needs filling. Sometimes we tend to toss any useful appliances, materials, and random equipment in any non-occupied corner. Would we use it like that if we dressed it up a little?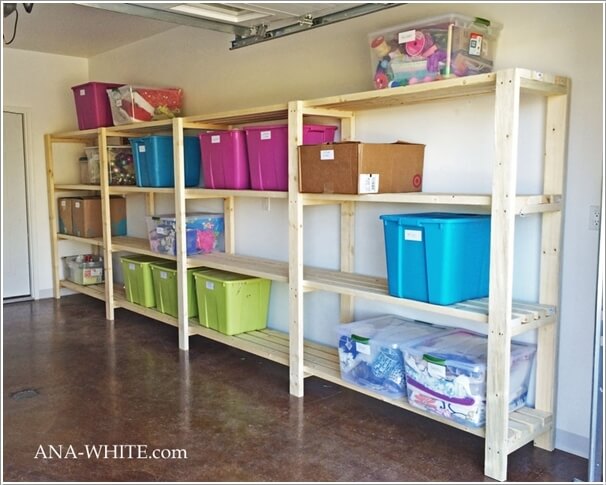 A garage is just as valuable as any other room in your home. In order to see that value, you have to make your garage into a space that you could feel comfortable in. Listed below are merely four different ways you can improve your garage's interior.
Car Kitchen
Average Texans have as much pride in their cars as they do their barbeque. Take a tour of any Dallas real estate, and you'll find garages that look like "kitchens" for their car.
The kitchen look is owed to the system of cabinets. Freestanding cabinets can be mounted on rollers for mobility, while fixed position ones have more stability. A series of drawers make it easier to store small tools, nuts, bolts, spark plugs, and other items. Some cabinets come with built-in countertops, so you have everything in one area.
Bins & Tubes
  Garage clutter can be attributed to seasonal items-leaf rakes, snow shovels, sporting equipment. You want to store them in a place that's easy to get to when the time is right.
Inexpensive plastic storage bins are perfect places to keep your off-season gear. Make sure to mark each bin with a large numbered label that corresponds to an individual listing of their contents. Keep each list in a three-ring binder for easy access. As for rakes, shovels and baseball bats, buy some $7 concrete-forming tubes. Place each tube on a piece of 2×4 and secure each with plumbing straps.
Mess-Free Floor
Car or no car, the garage floor is going to get real dirty, no matter what. Find a topcoat that reduces mess and looks great.
  Topcoats vary by chemical composition. Epoxy is the cheapest, but scratches easily and can get slippery. Polyurethane is less slippery, U.V. resistant, and cures water clear. Polyurea tends to be used on professionally installed floors and may not be resistant to all spills. Some installers can apply an epoxy base coat with a polyurea topcoat for less cost with both their benefits.
The Lift
Some people might have two cars, others own one car and a different vehicle (motorcycle, boat, snowmobile). What if you could store both machines in one garage?
  A 4-post car lift lets you store your vehicles like they do at the dealership. Lifts function similar to the ones seen at auto service stations, just on a modest scale. The right lift model can vary based on the size, shape, and weight of the vehicle. How much space you have in the garage is another factor. Whether your garage door opener "hangs down" is another aspect that'll need correcting.