Along with the benefits of the new and modern technology comes a list of downsides and annoying stuff such as the big mess that create in your home when all of your family decides to charge their phones in every chord in the house. If only there was a way to help you organize the charging of the phones. Well, there is and you can make it from noting more but an old shoe box. Pretty amazing right ?– Shoe Box organizer we set up some order in the charging mess in your house and for sure will look creative and fun.
To make this project you will need:
-Shoe Box;
– Decorative paper
– X-Acto knife
–  Metal grommets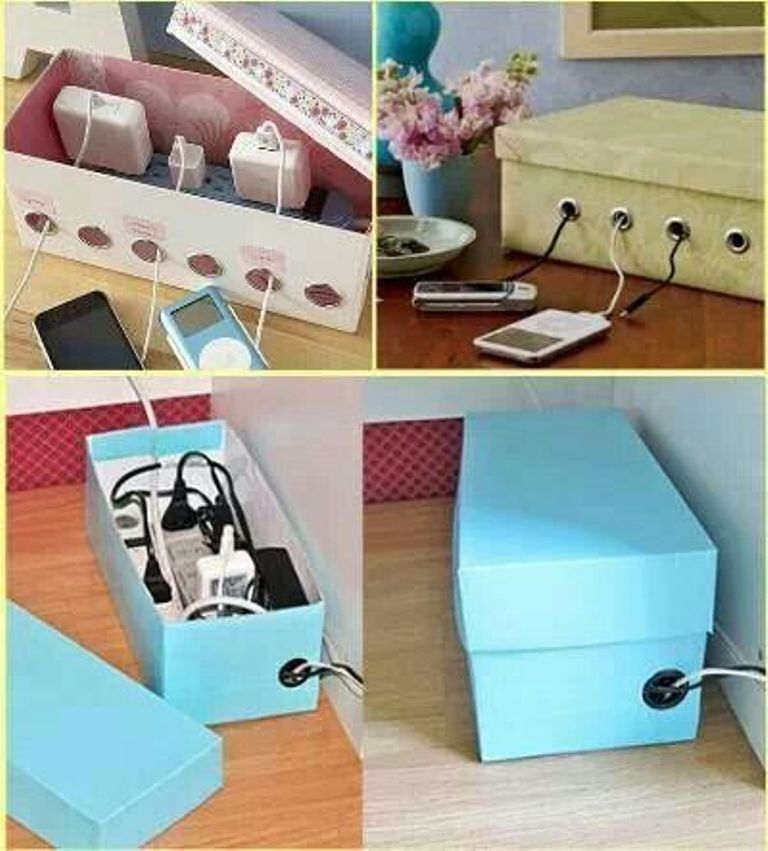 This project is really easy to make. Check out the easy tutorial and  enjoy in your new shoe box charging organizer


What do you think?