In today's light bulb creativity moment there is a literally light bulb involve, but in this case the light bulb is not the metaphor of an idea but the essential subject of today's craft project.  Light bulbs are usually used to illuminate the interior, but when they used their lighting power, they become useless, or do they?  Do you ever think of the creative and fun from that light bulbs have? Pretty neat right? – Well, in this project you can turn your old useless light bulb into a super creative flower vase. How? – Easy!  Check out the easy guide below to find out how.
Need supplies:
– Used Lightbulb
– Common Tools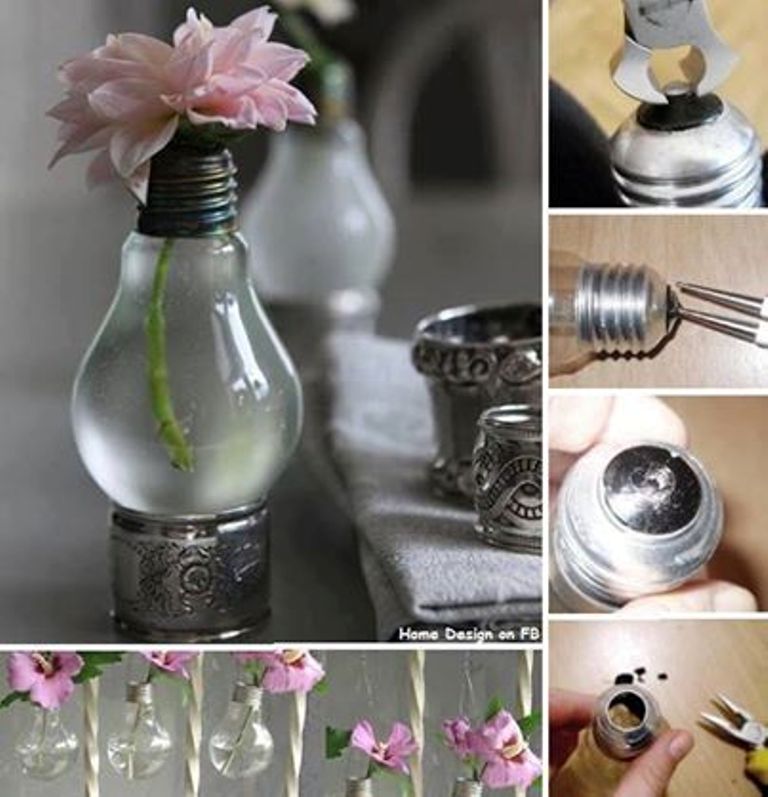 Step 1  :  With needle nose pilers peel of the contact at the base of the light bulb.
Step 2:  Remove the wires from inside of the light bulb
Step 3:  Fill the light bulb with water
Step 4: Add flowers


What do you think?