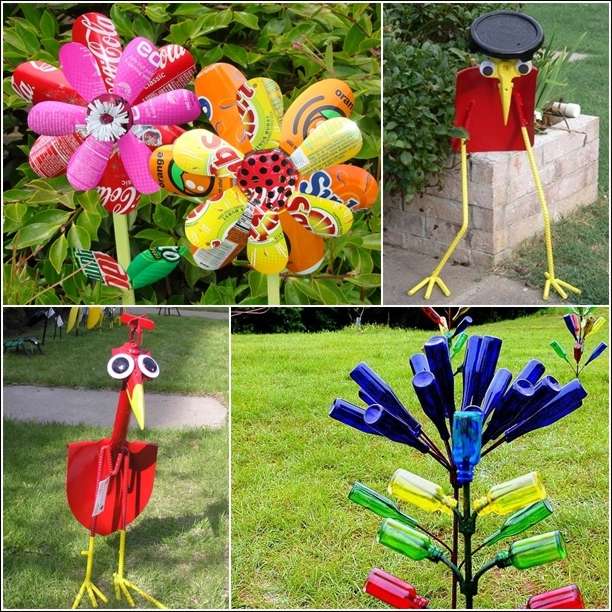 If you are searching for some ideas for garden art then here you go for some creative art pieces crafted from recycled materials:
1. An Amazing Recycled Bottle Tree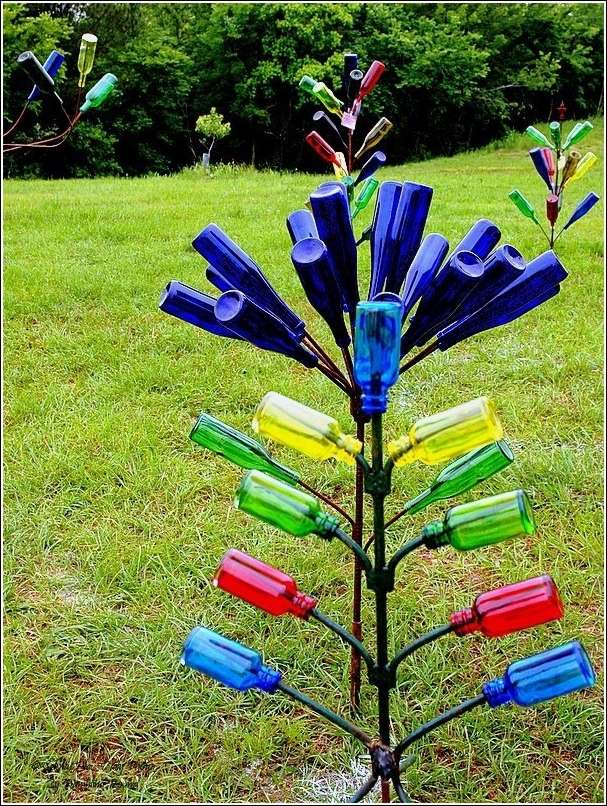 Image via: city garden ideas
2. Painted Tire Cups and Saucers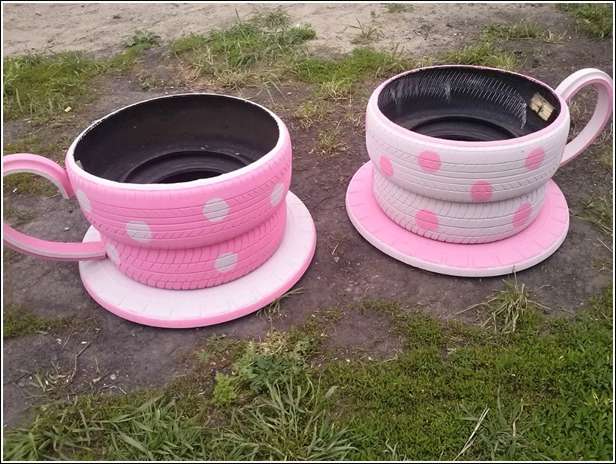 Image via: masterrukodelia
3. Old Shovel Birds


Image via: creative artworks blog , small kitchen garden
4. Awesome Soda Can Flowers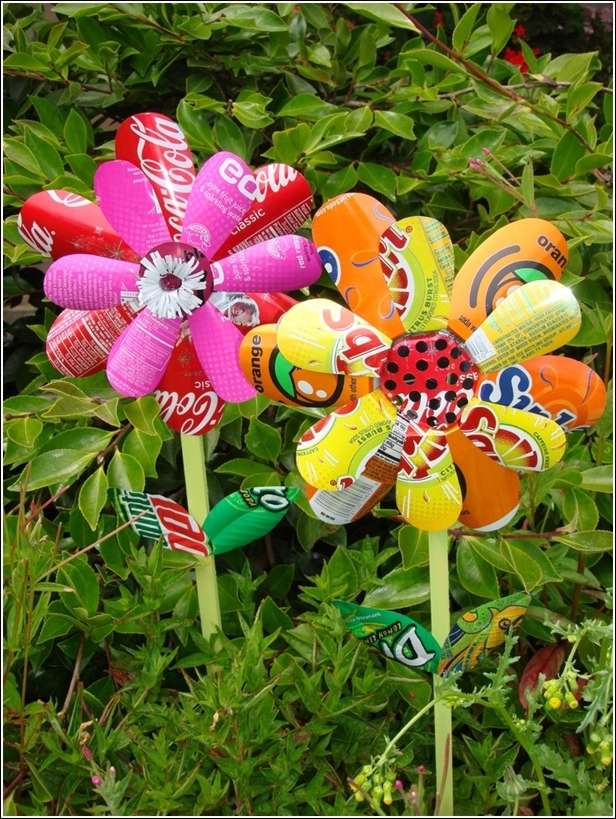 Image via: planting happiness blog
5.Multihued Tin Can, Beads and Silverware Wind Chimes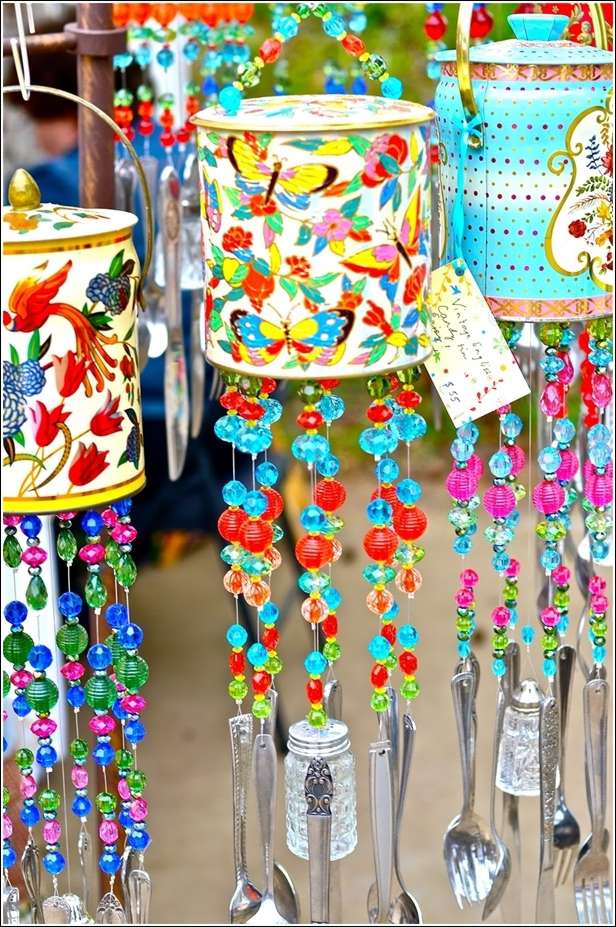 Image via: happy mrs c


What do you think?