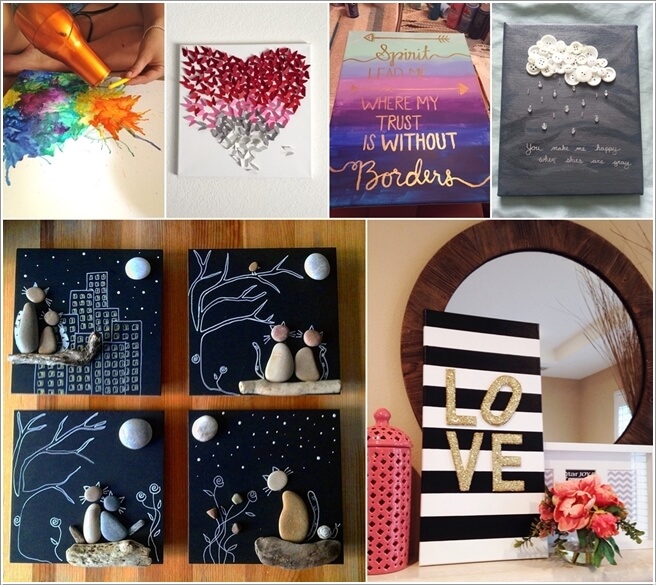 If you have blank canvases to be decorated and you want to find such an idea that is just superb then you have landed at the right page. There are many different ways in which you can create canvas art. You can use materials such as paint, paper, stones, buttons and more to craft canvas wall arts. So, take a look at the ideas we have brought for you:
1. First Spray Paint a Canvas with Chalkboard Paint, Draw Whatever You Like and Then Glue Pebbles to Make Different Things and Creatures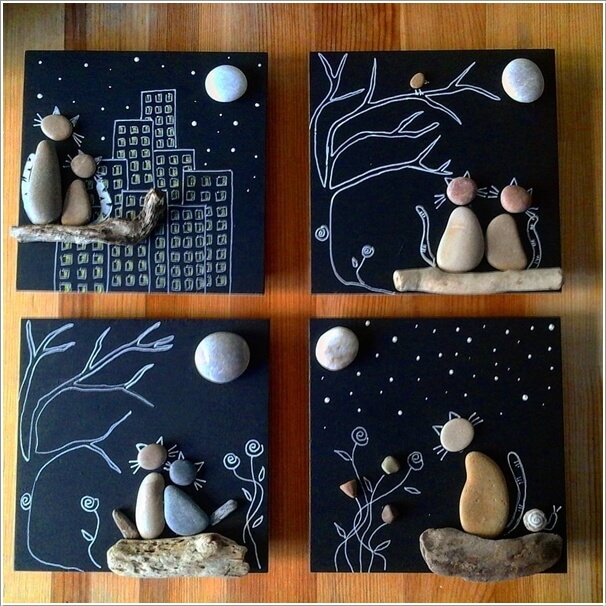 Image via: instagram
2. Punch Lots of Butterflies in As Many Colors as You Want and Then Glue Them to a Canvas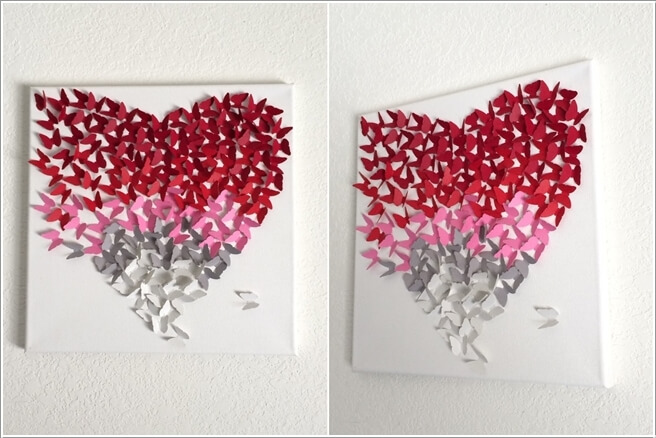 Image via: etsy
3. Gradient Paint a Canvas and Write a Quote with Gold Paint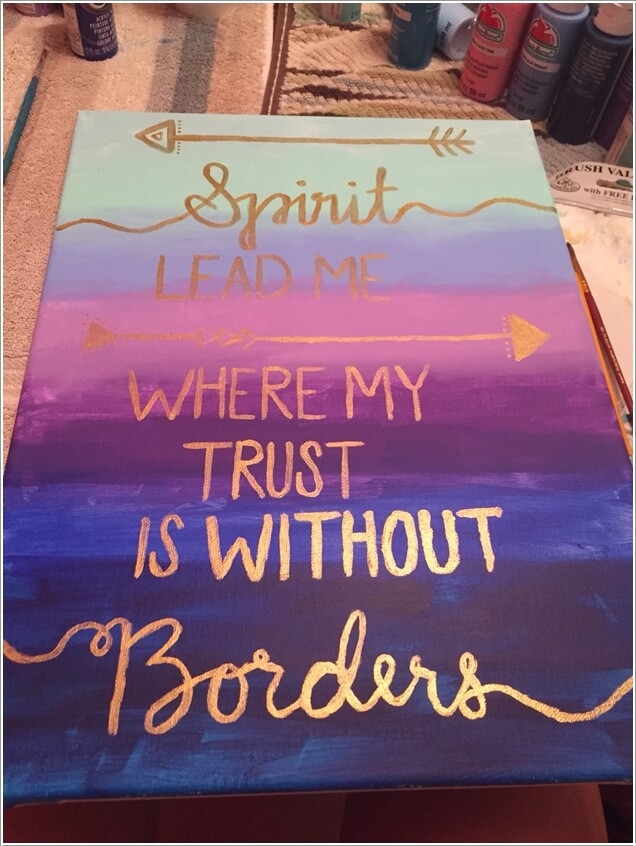 Image via: pinterest
4. Paint a Canvas in Any Color You Like and Then Add Strokes of Gold Paint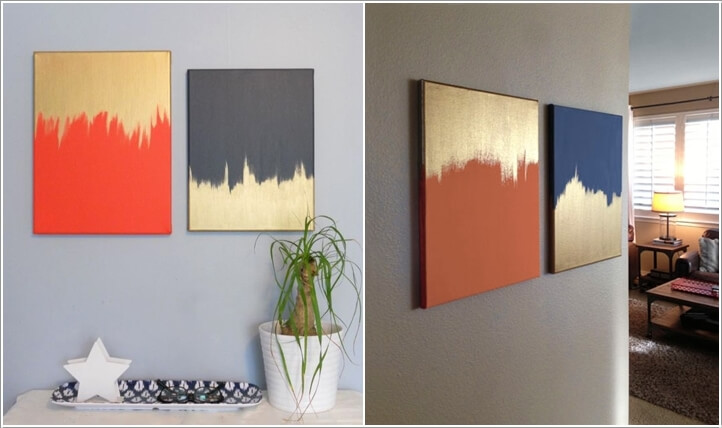 Image via: dream a little bigger , shop craftware house
5. Draw a Tree on a Canvas and Then Cut the Silhouette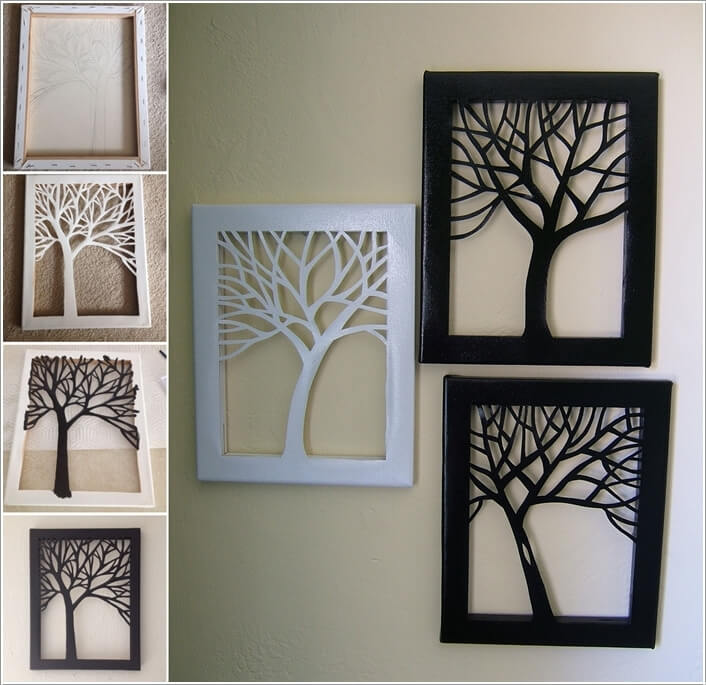 Image via: diyagnes , pinterest
6. Use Thumb Tacks to Write Words on a Canvas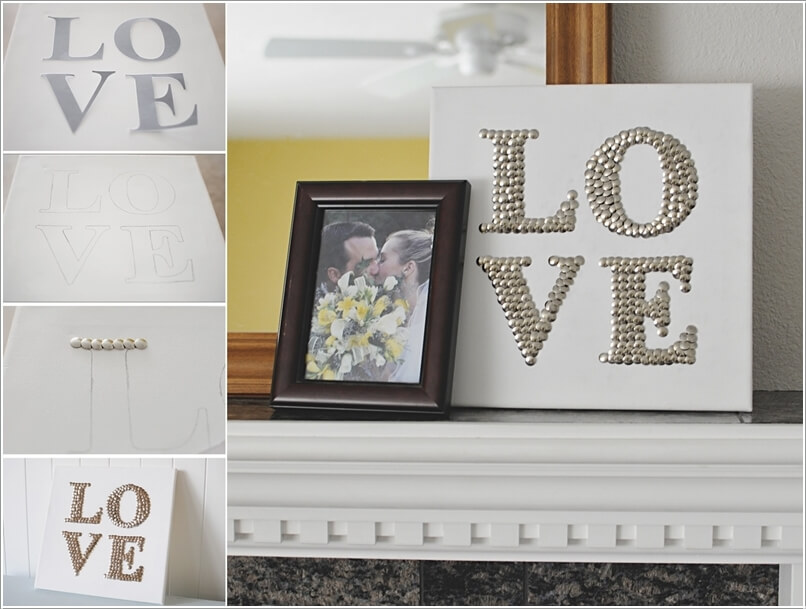 Image via: stamps 4 fun
7. Melt Crayons with a Hair Dryer and Create a Wonderful Artwork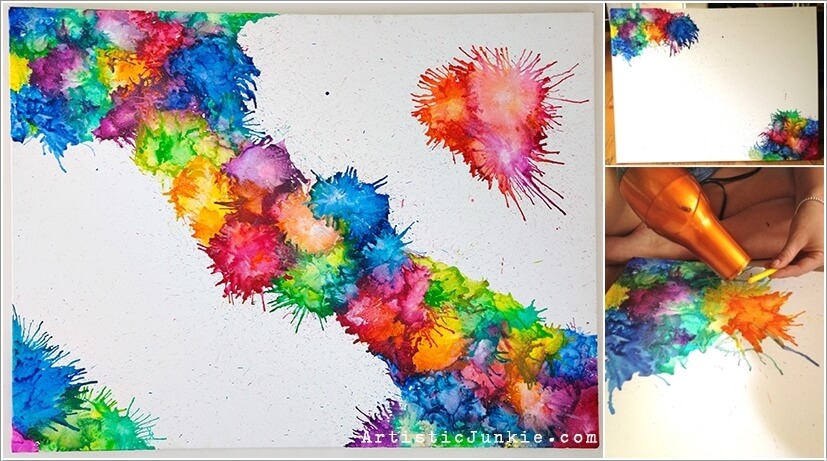 Image via: artistic junkie
8. Cover a Canvas with a Map and Then Poke Holes to Add String Lights

Image via: hazel and ruby
9. Craft a Rainbow Patterned Canvas Using Painter's Tape and Paints in Different Colors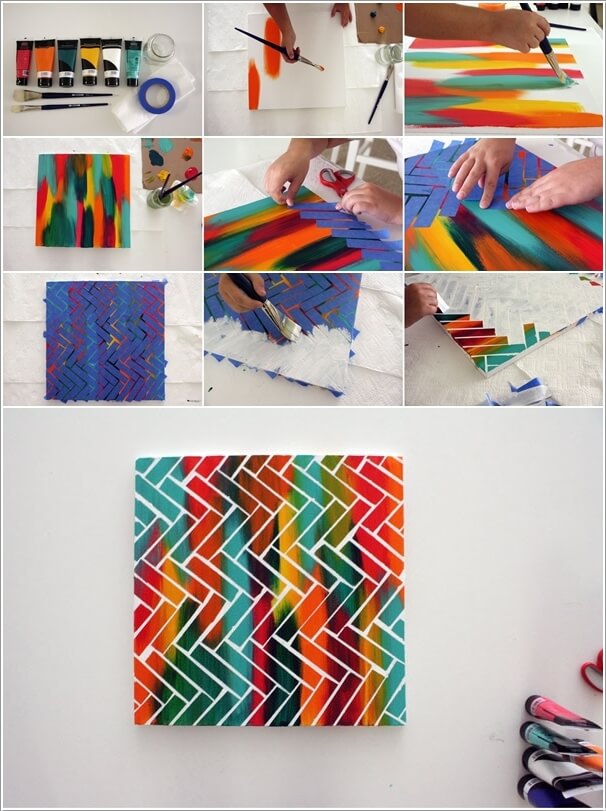 Image via: refinery 29
10. Cover Canvases in Your Favorite Printed Fabrics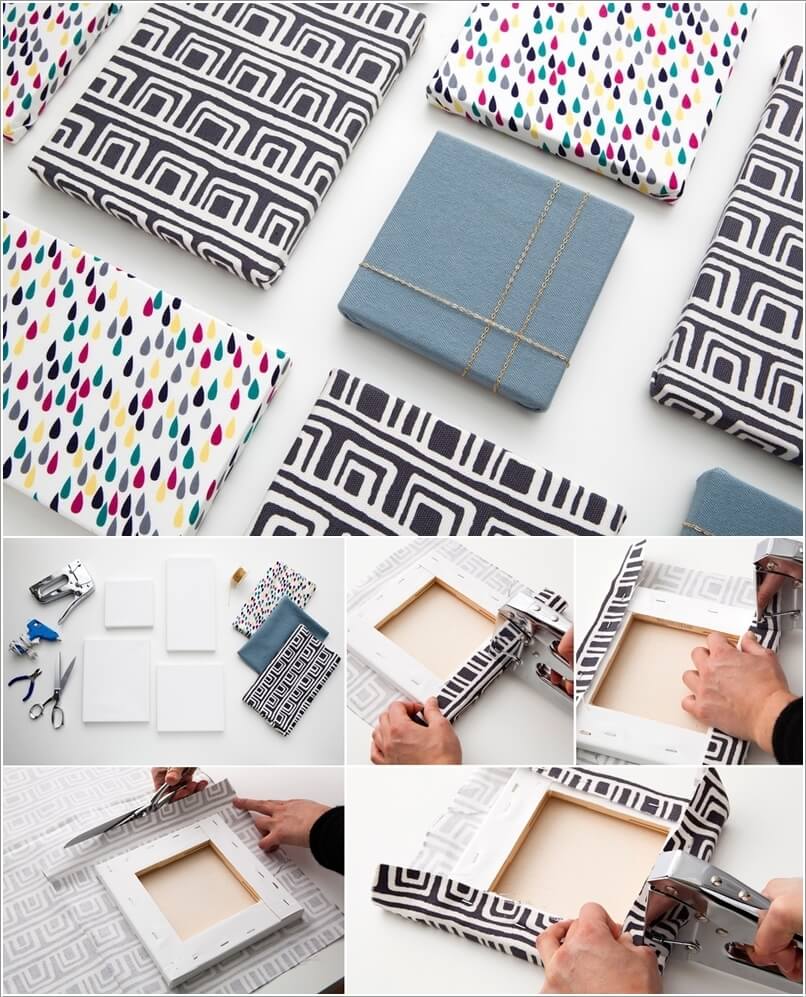 Image via: brit
11. Glue Paper Doilies to a Canvas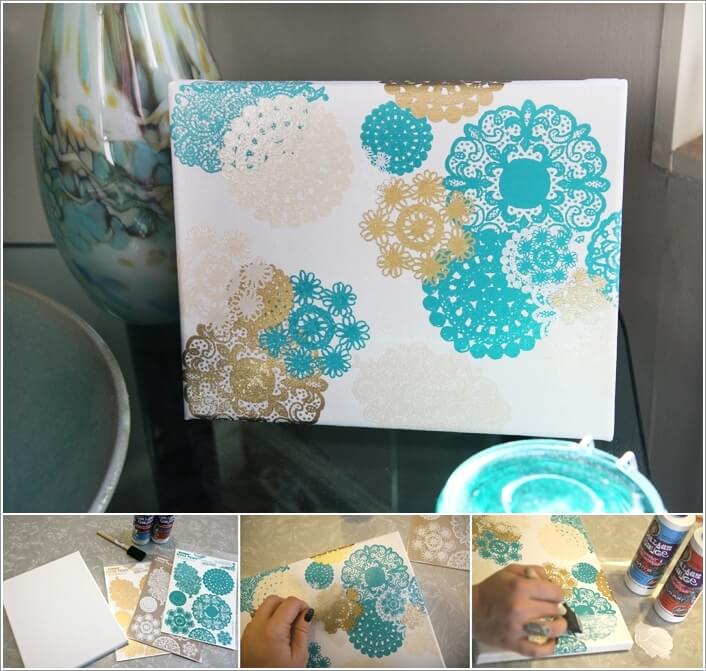 Image via: hambly screen prints
12. Punch Hexagons from Glittered and Colored Sheets and Create a Canvas Art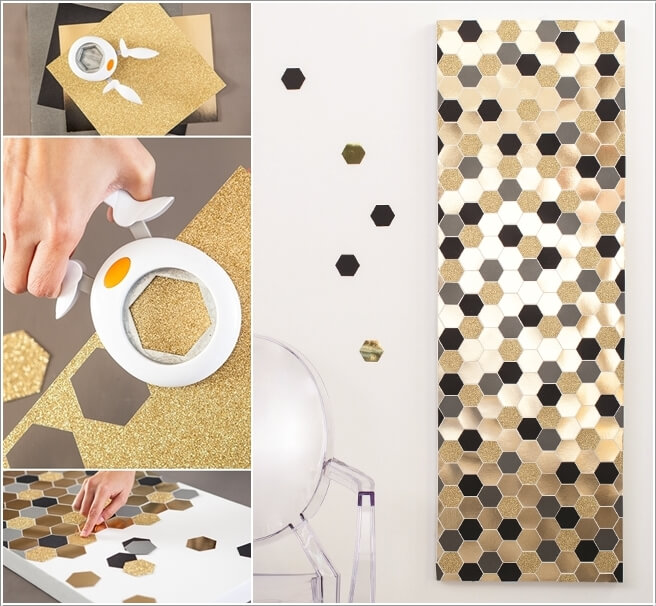 Image via: tara dennis
13. Craft This Unique and Cool Embroidered Canvas Art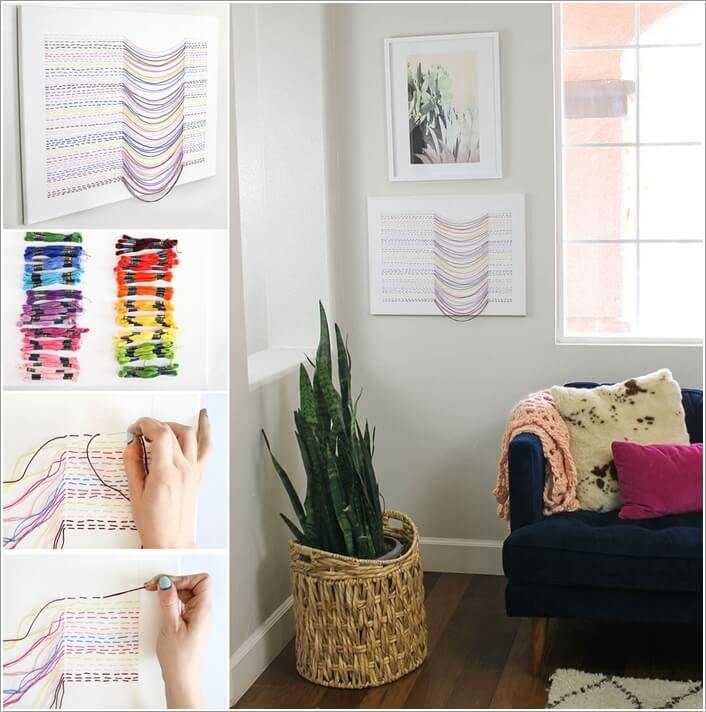 Image via: persialou
14. Make a Cloud Canvas Wall Art Using White Buttons and Transparent Beads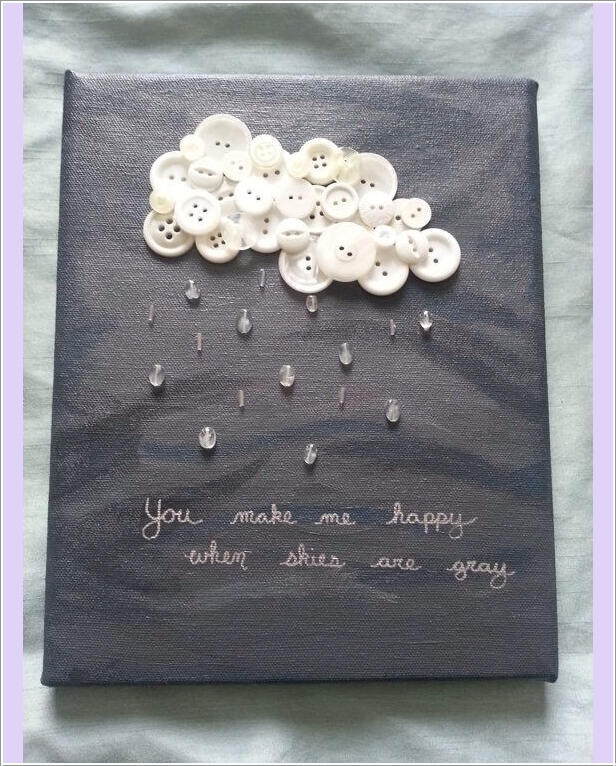 Image via: micasa revista
15. Paint a Canvas in Stripes and Add Any Glittered Word That You Like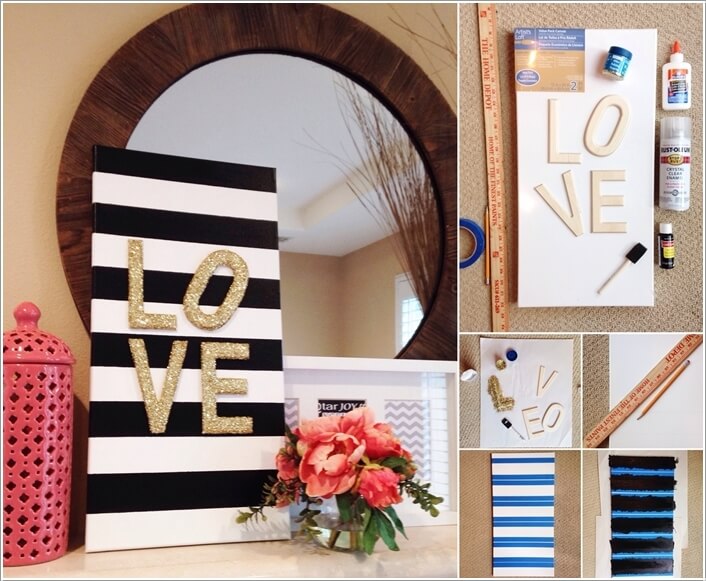 Image via: hey lauren rene


What do you think?