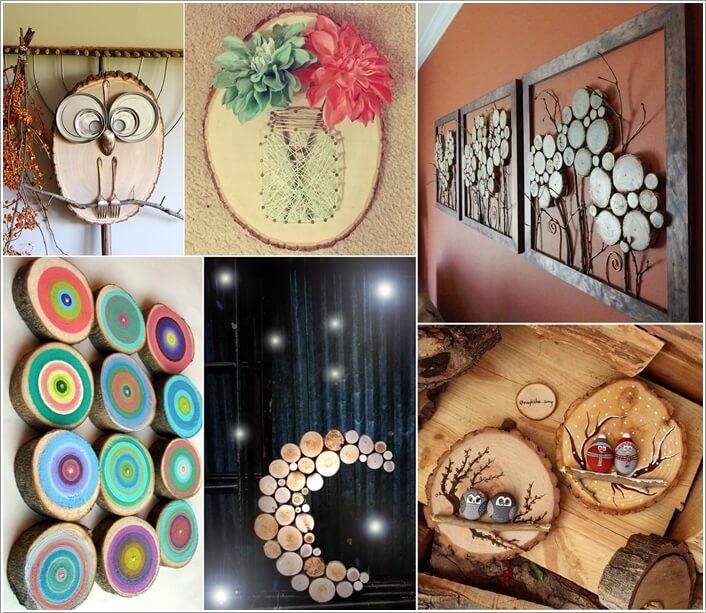 During winters we have tree stumps and trunks around and it is a perfect time to try some crafts using log slices. Hence, we thought of bringing you ideas to create wonderful wall arts from log slices. So, take a look and see which idea do you find the most appealing one:
1. Combine Pebbles, Paint and Driftwood Over Log Slices to Create These Cute Art Pieces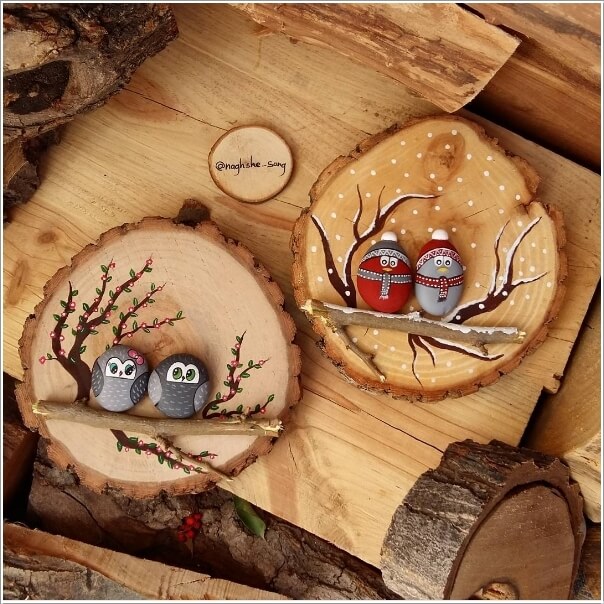 Image via: instagram
2. Paint Concentric Circles in Different Colors Over Log Slices and Join Them Together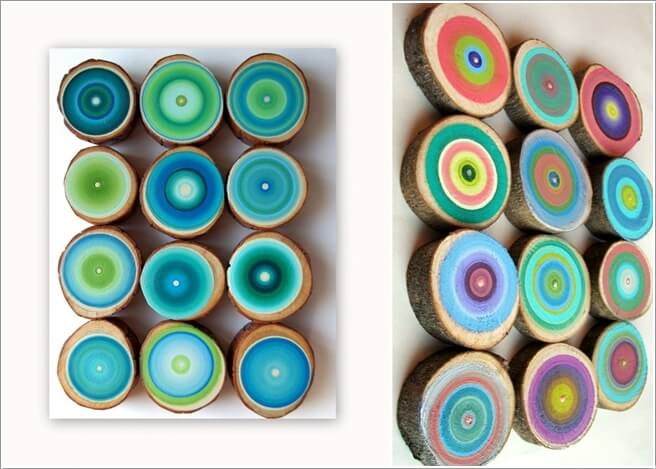 Image via: etsy , design dolci
3. Make Trees Using Twigs and Small Log Slices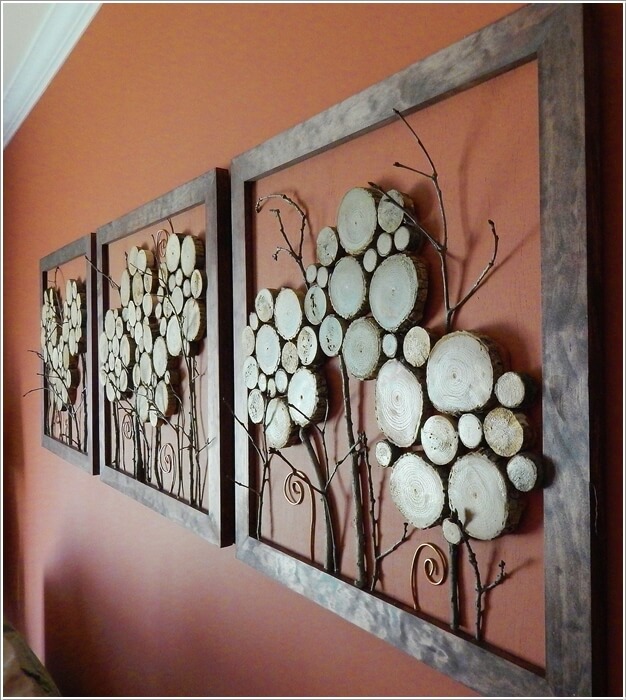 Image via: pinterest
4. Turn a Big Log Slice into a Wonderful Wall Clock Like This Beauty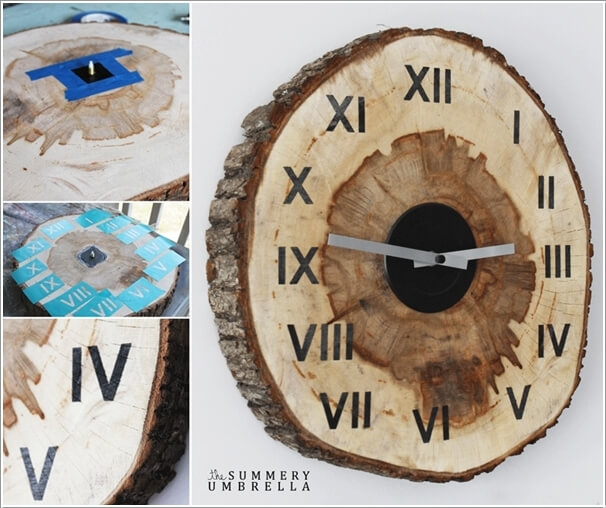 Image via: the summery umbrella
5. Make a Mason Jar String Art and Add a Few Silk Flowers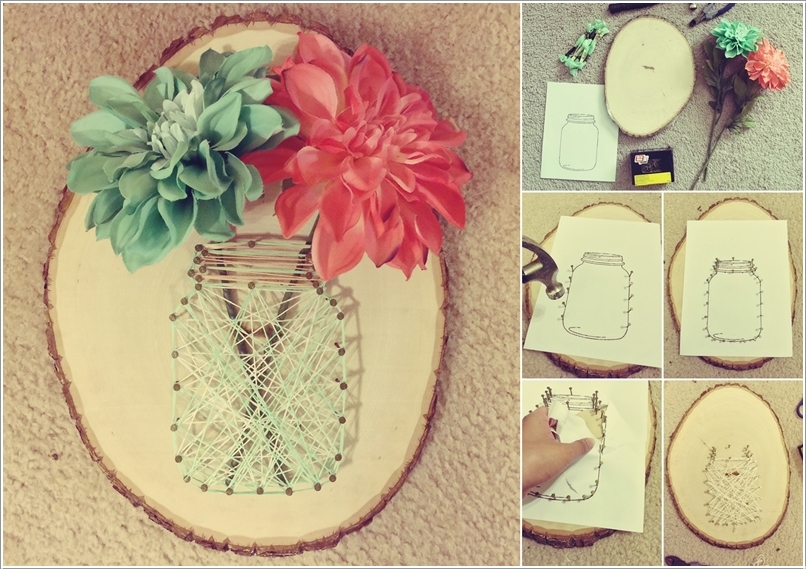 Image via: dear paradise
6. Display a Quotation on Any Wall Using Burnt Wood Art Technique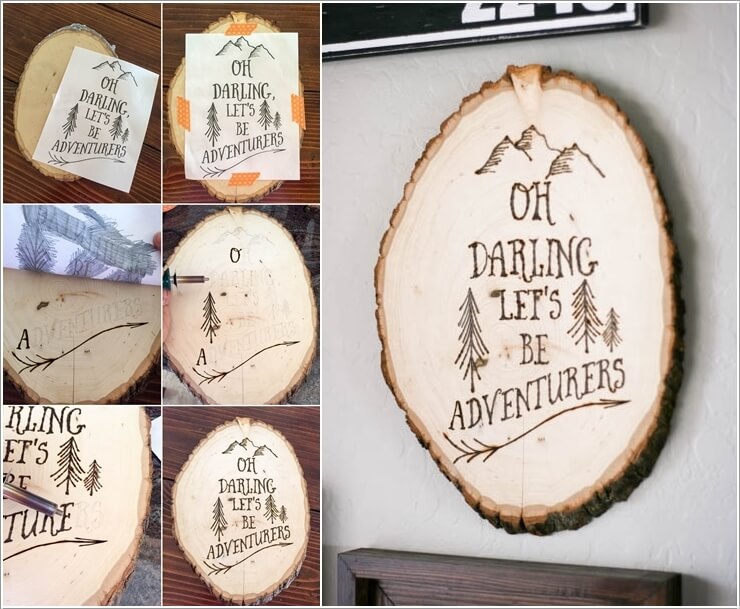 Image via: addicted 2 diy
7. Join Together Small Log Slices into a Shape Like This Crescent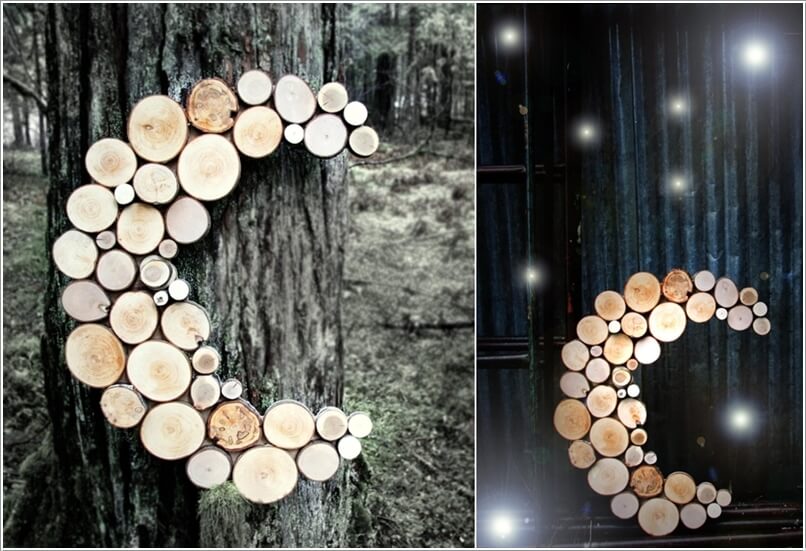 Image via: etsy
8. Craft a Mirror Frame Using Log Slices

Image via: lipstick and saw dust
9. Paint a Silhouette Over a Frame Filled With Log Slices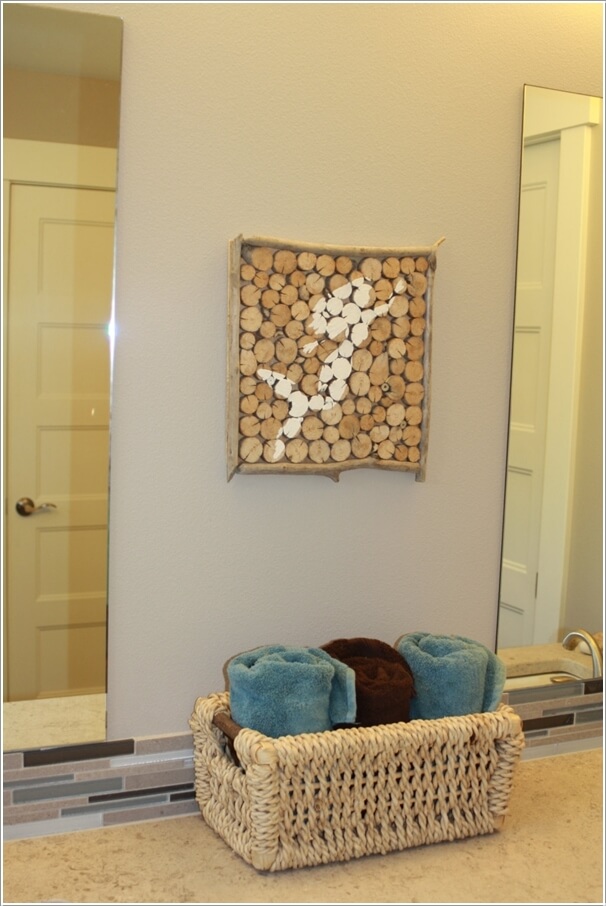 Image via: etsy
10. Craft an Owl Using a Log Slice, Lids and Cutlery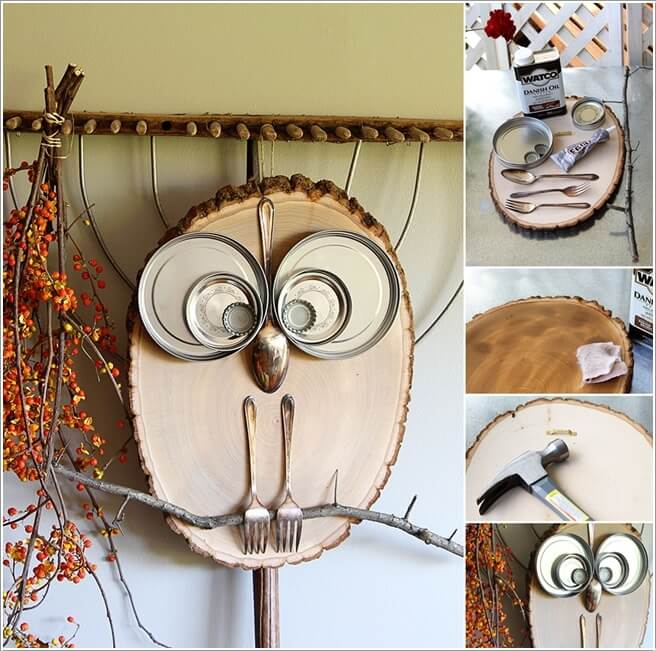 Image via: house of hawthornes


What do you think?