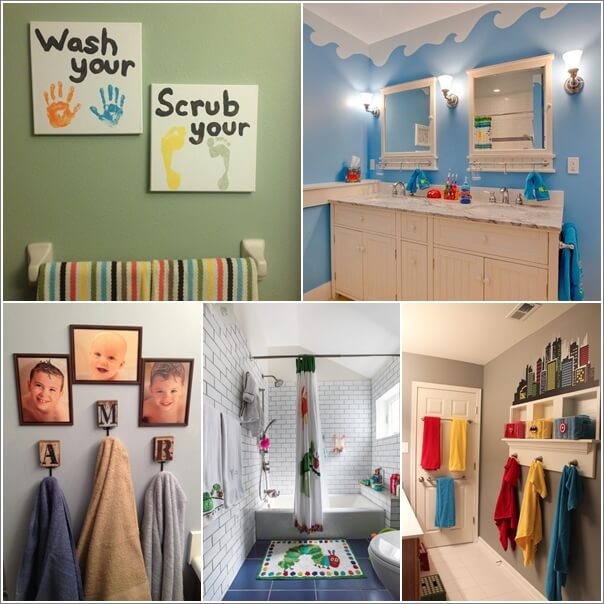 A kids' bathroom should be designed in a way that the kids enjoy their bath time. There are many different ways in which you can bring cheerfulness and fun to a kids' bathroom. We too have collected some ideas for you. So, take a look:
1. Design the Bathroom in a Superhero Theme and Color Code The Decor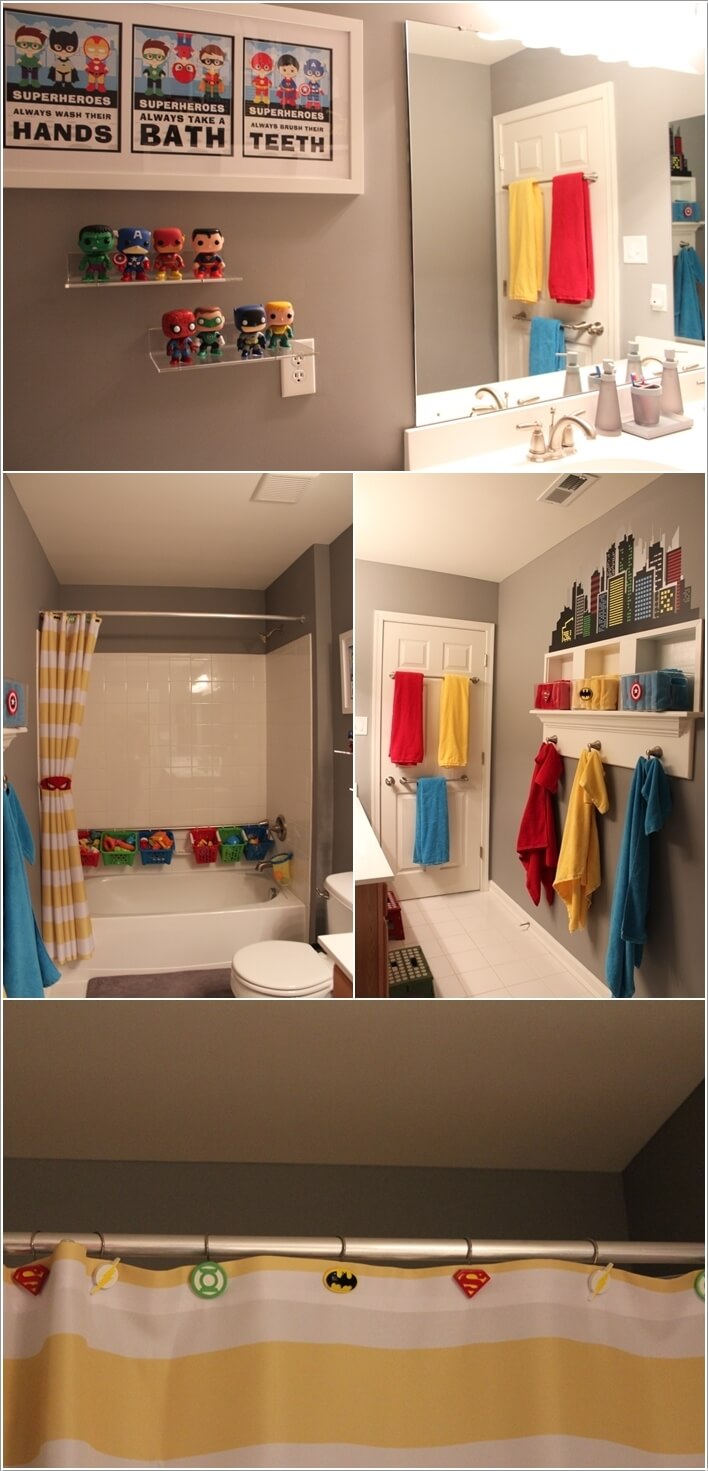 Image via: project nursery
2. Add Towel Hooks with Initials of Your Kiddos' Names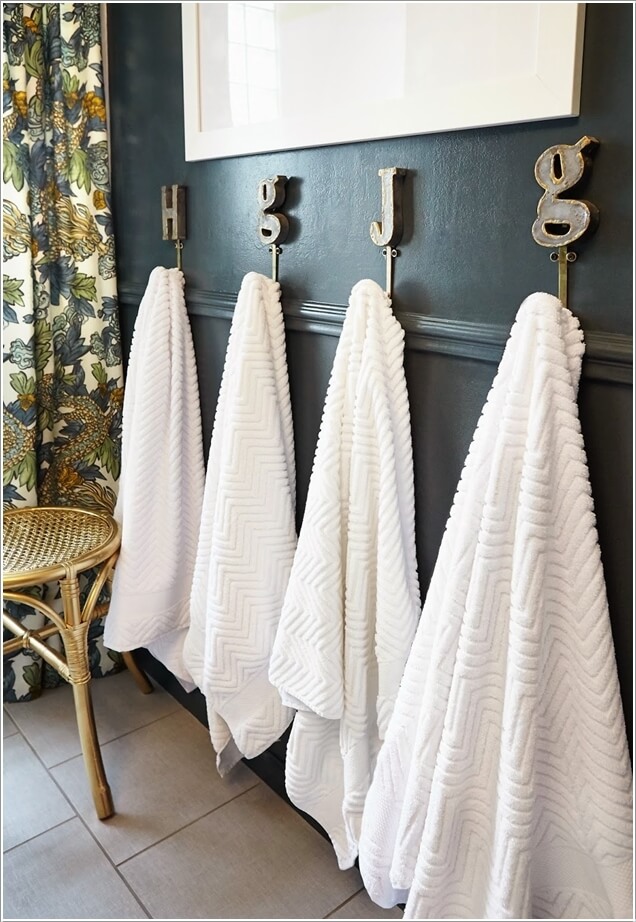 Image via: abby m interiors blog
3. You Can Add Photos to The Hooks Too For Even More Beauty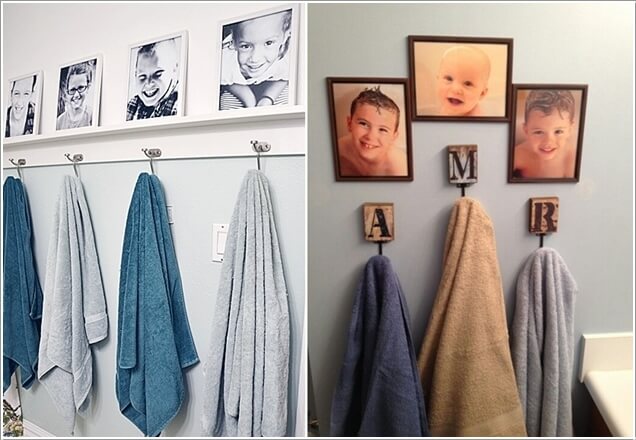 Image via: the 36th avenue , pinterest
4. Display a Quote to Inspire Your Kids Every Time They See It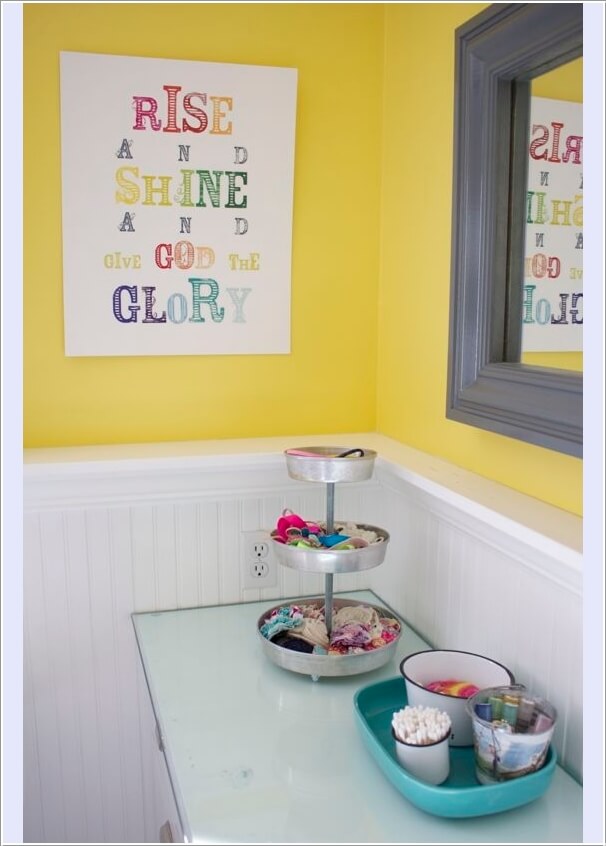 Image via: the pleated poppy
5. Install Shelves, Use Them Partly for Towel Storage and Partly to Display Knick-Knacks

Image via: 320 sycamore blog , the flight wife
6. Craft a Cute Wall Art with The Hand And Foot Prints of Your Kids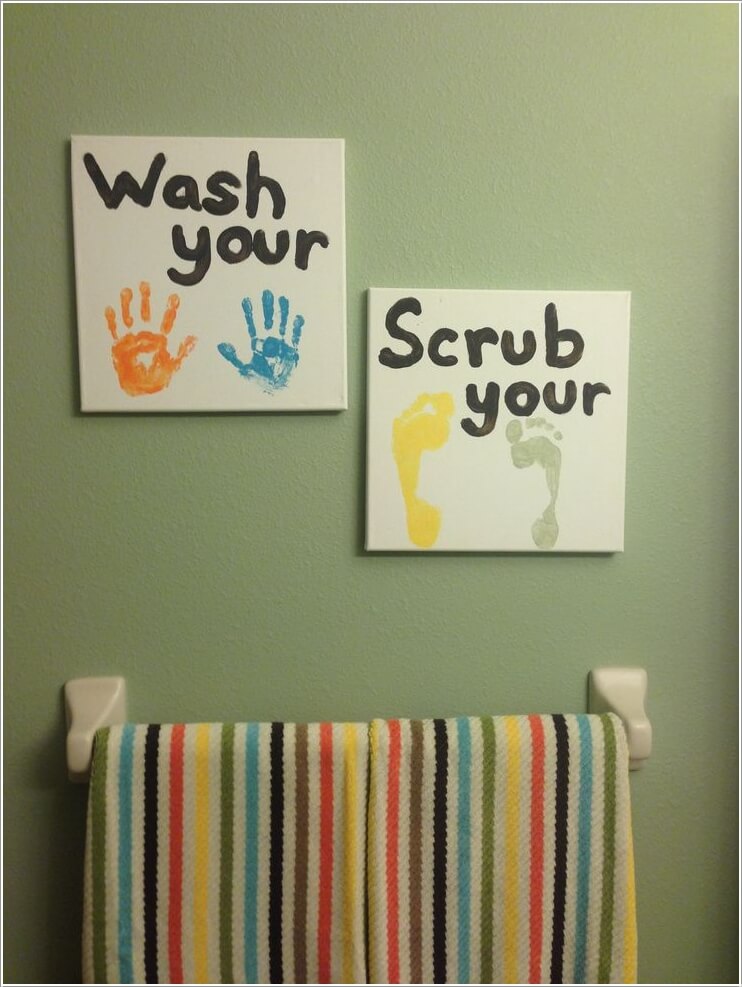 Image via: home ideas blog
7. Team Up The Big Mirrors with Small Mirrors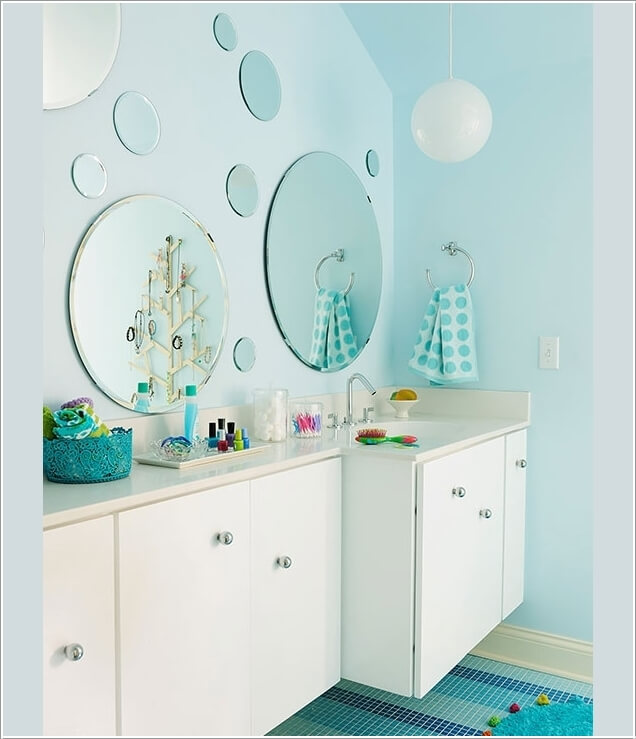 Image via: bhg
8. Craft a Crossword Wall Art by Painting Wooden Letters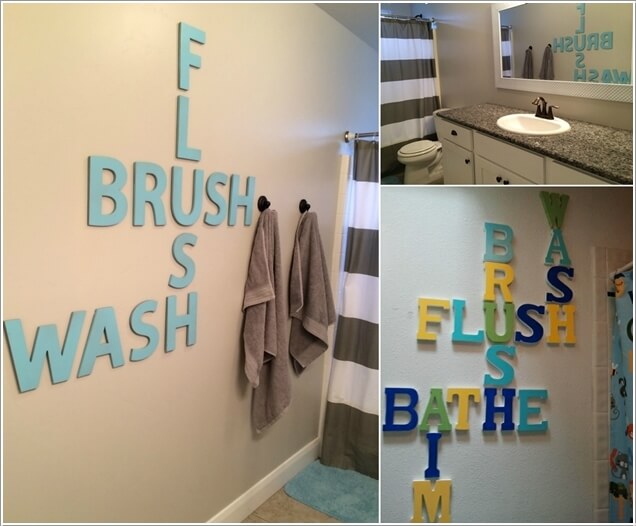 Image via: aqua lane design , pinterest
9. Paint The Walls with Waves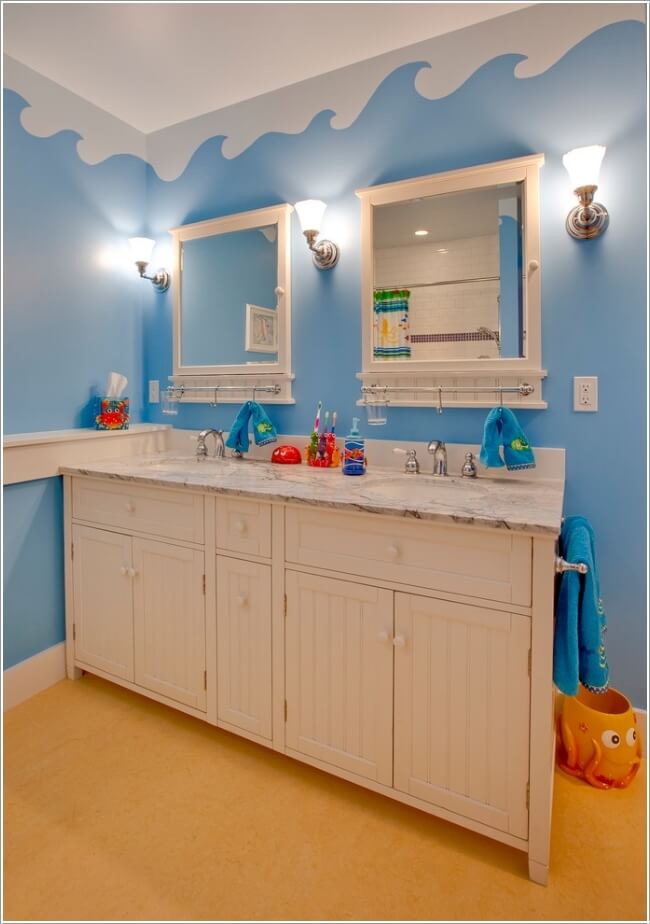 Image via: houzz
10. Roll Out One or More Bath Rugs to Bring Cuteness to The Bathroom


What do you think?