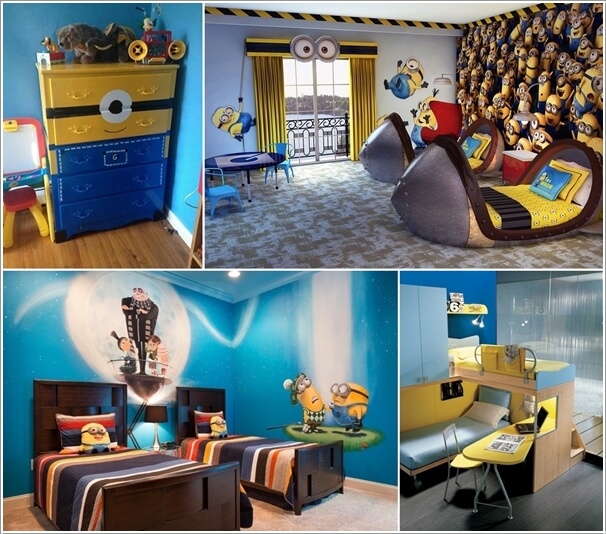 Are your kids fan of minions and whenever they have to choose a toy or any other thing they search for minions? If yes then give them a surprise this spring by decorating their room in minions theme. There are many ways in which you can decorate a minions themed kids room and we too have collected some cool ideas for you to take inspiration. So, take a look:
1. Paste Minion Decals to Add An Element of Fun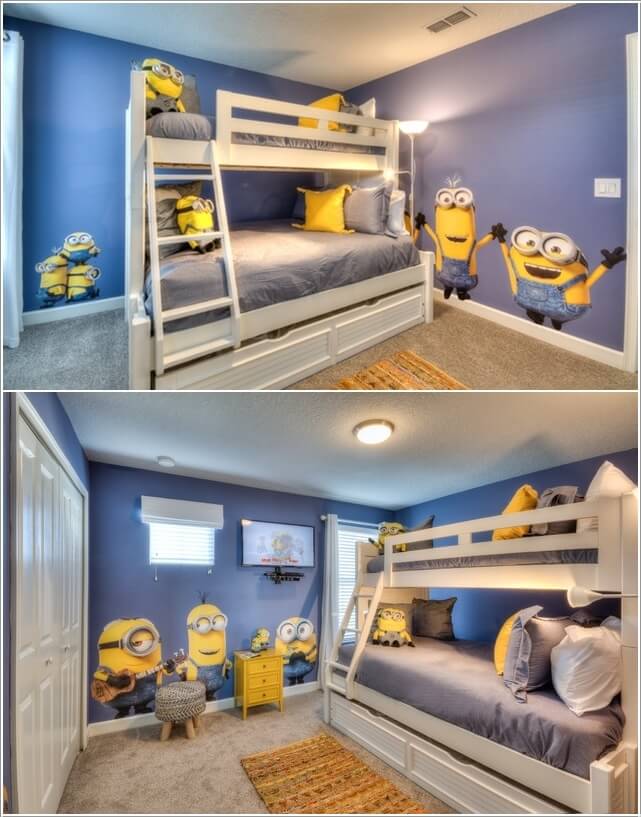 Image via: houzz
2. Paint The Wall in Theme Colors of Minions Like This Wall with a Geometric Design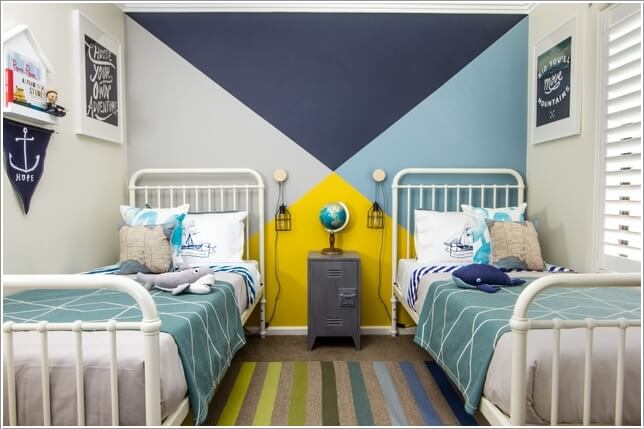 Image via: houzz
3. Paste a Mural of Minions That Will Turn The Room into a Minions World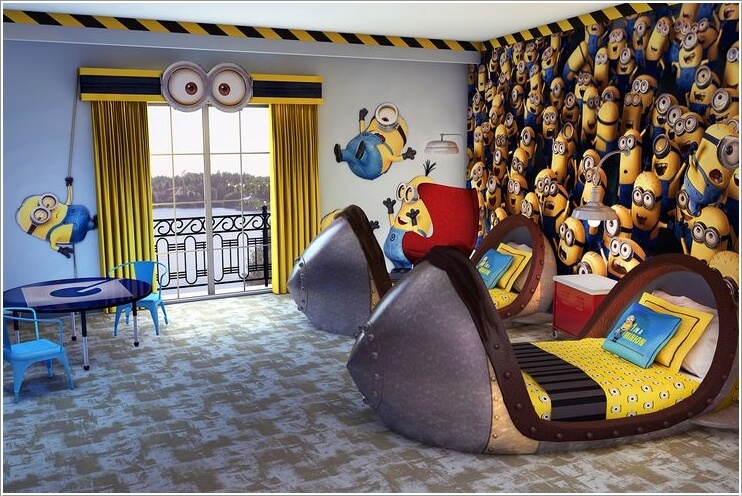 Image via: minute buzz
4. Adorn The Bed with a Bedding Set That Has Minions Print


Image via: e bedding sets
5. Hand Paint The Furniture in Your Kids' Room in Minions Theme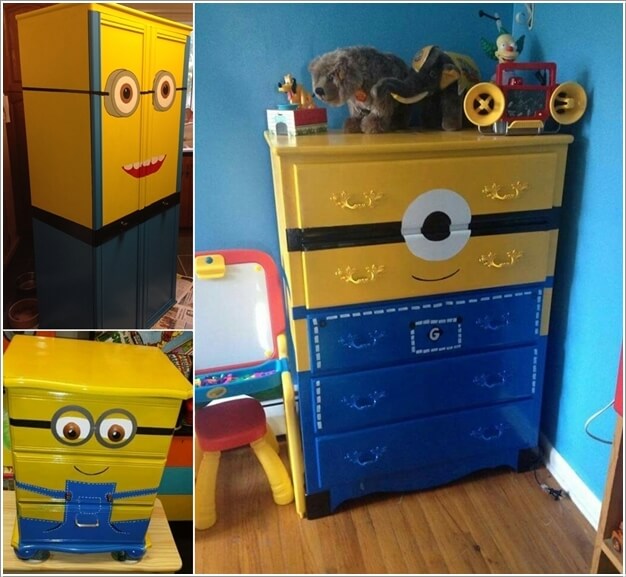 Image via: pinterest , etsy , architecturendesign
6. Set Up a Play Area in Your Kids' Room in Minions Theme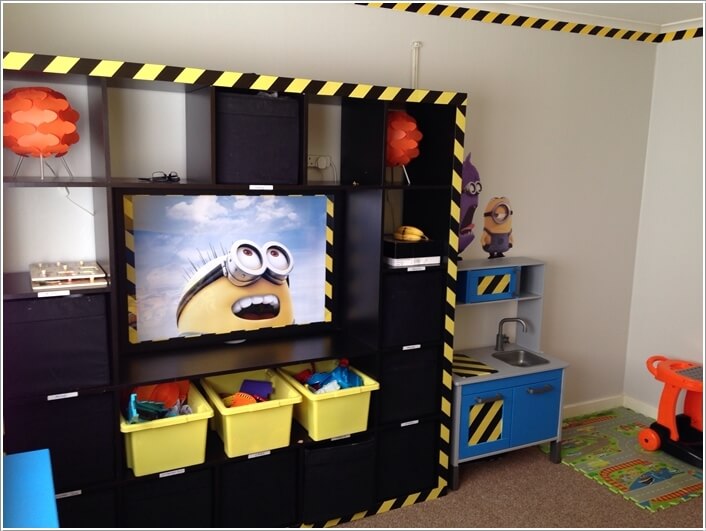 Image via: pinterest
7. Invest in Blue and Yellow Color Combination Furniture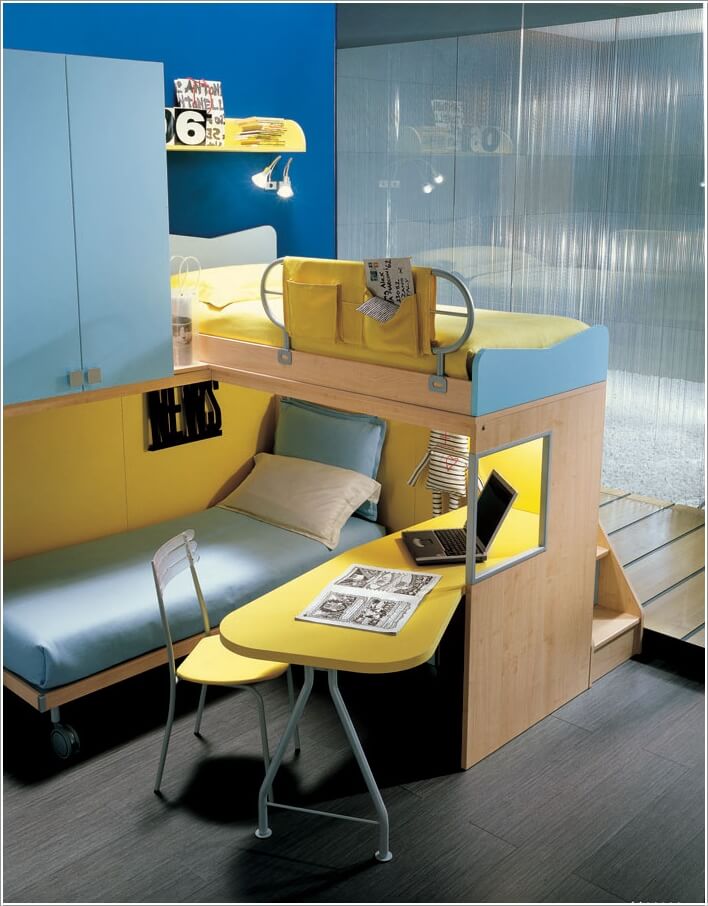 Image via: home design loversz
8. Sew a Cute Minions Pillow Case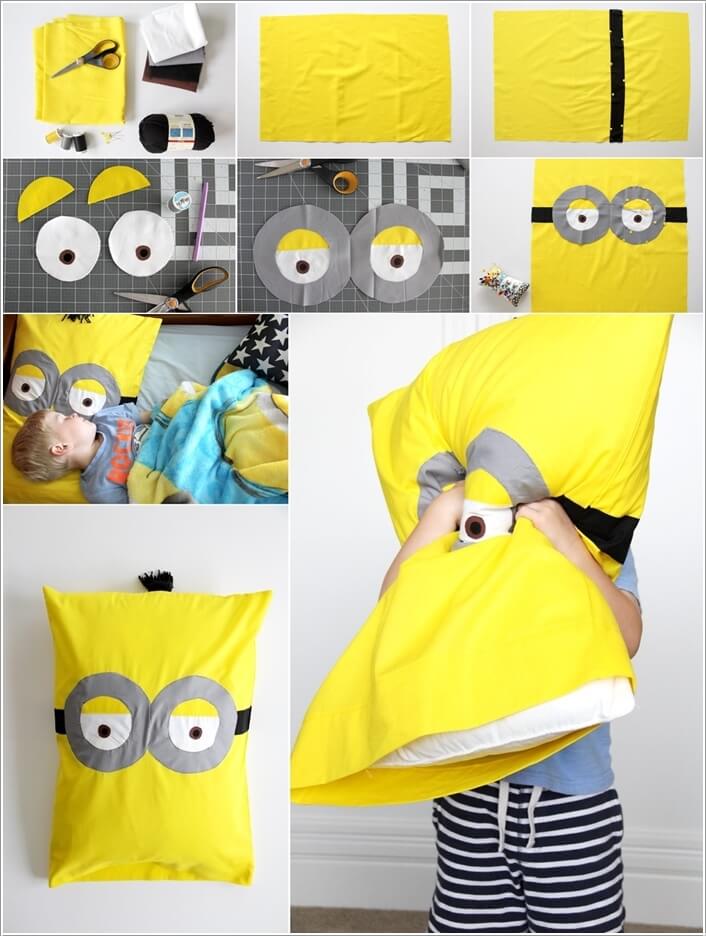 Image via: ehow
9. Give a Minion Makeover to The Existing Furniture and Add a Minion Curtain


Image via: interior 2016
10. Design a Space Themed Minions Bedroom with Glow in The Dark Paint Moon and Stars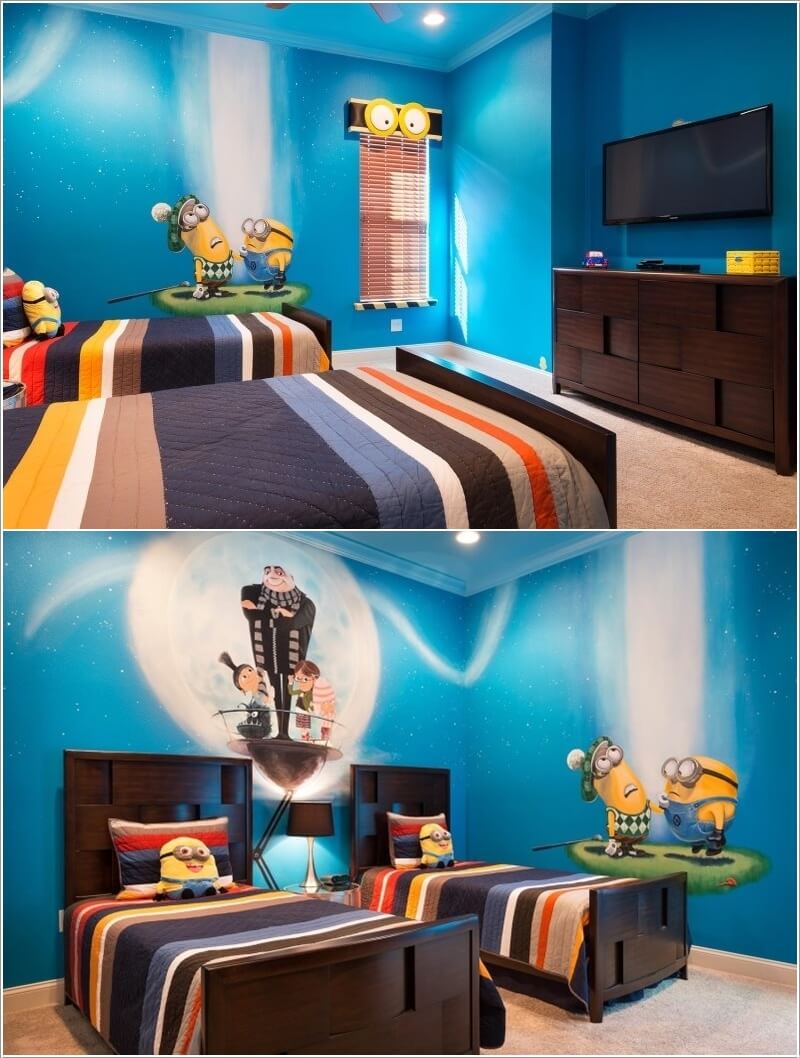 Image via: all star vacation homes


What do you think?